Don Campagna took a sip from a fresh cup of black coffee — his second of the day — and, gazing over the rim of his glasses, began scrolling through a lengthy list of digitized land grants that belonged to Charleston's earliest elite. 
Famous names that now don downtown street signs, such as "Rutledge" and "Morris," appeared on this list, which serves as the earliest record of property ownership in what is now North Charleston.
 The records are a reminder that the wealthy and cosmopolitan Charlestonians once sought farmland, work fields and a quiet, pastoral countryside north of their peninsular city.
"There's a perception that a lot of the history is in the original settlement," he said. "A lot of those people owned land outside Charles Town-proper. And a lot of that land was here." 
Available funding allows Campagna to clock 20 hours each week as the city's lone historian, a job that was created three years ago. He alone embraces the Herculean task of collecting, archiving and preserving centuries of history related to what is generally known as the North Area.
This includes Colonial property records, pieces of phosphate ore, a sea chest from the Navy base and a 1935 photo of Tuxbury Lumber Mill employees standing single-file, segregated by skin color.
Last week, Campagna looked at a dozen boxes of untapped documents that are stacked inside the small windowless archives room on the second floor of North Charleston City Hall. Preserving all of this is too much for one person, and with budget season swiftly approaching, Campagna holds out hope the city will either give him more hours or hire additional staff. 
"I'm working with 300 years of history," he said. 
City spokesman Ryan Johnson said that this outcome is unlikely for the 2018-19 budget, which will be discussed and planned by City Council, Mayor Keith Summey and the city's finance director on April 27.
Councilman and Finance Committee Chair Ron Brinson said funding for the Cultural Arts Department falls second to the needs of the city's essential services, such as police, fire and public works.
That said, council members will have a chance to voice their opinions at the meeting.
"Our city has a soul and our city has a history, and that's something every city needs to document, to remind us of who we are," Brinson said, "And to document (it) for future generations." 
Campagna is a resident of North Charleston, as well as an active member of the Naval Order of the United States, a group of Navy service men and women who work together to document maritime history. He also has been at the forefront of preservation efforts to protect the former naval hospital district from a new rail line.
While he has no formal archival training, Campagna believed the city valued his scholarly passion and willingness to adapt to professional standards in the archival industry as he goes along. He has learned and applied a meticulous numbering system during intake. He relies on librarians via online chat rooms to answer questions. 
"We have a small staff, but we're mighty," said Campagna's boss, Cultural Arts Department Director Kyle Lahm. "We do a lot with a little, and Don's certainly an example of that." 
Cultural Arts has many budgetary needs, but Lahm said she is hopeful those needs will be met as the city grows. 
"As funding strings loosen up, I think our City Council is committed to helping preserve the history of this city," she said. "Just living in a place is one thing ... Living in a place and knowing it, and caring about the history, is another thing."
Above the computer where Campagna has begun to digitize records — his big dream is to establish an online city museum — are framed paintings and biographies of some of those early Colonial-era families who owned land in North Charleston.
A framed News and Courier front page from the day news broke about the attacks on Pearl Harbor hangs on the wall to the right. Also framed is the original rendering of Park Circle, commissioned by the Burton Lumber Mill in 1910 and designed as a "garden city" — an idea made famous by the English in the 1890s.
When Campagna articulates the markers in North Charleston's history, he speaks slowly and with intention, sort of like Mr. Rogers educating curious American children through television sets.
Campagna recalled sitting in a Clemson University research presentation about ruins at the Navy base. His favorite slide, he said, was one that showed the foundations of the 1917 schoolhouse. Brick-by-brick, the mortar was perfectly and evenly placed. The laborers who worked on that foundation were true craftsmen who took pride in the tiniest details — even ones that would remain hidden from view. 
"We've gone from building nuclear submarines to world class aircraft," he said. "And the people do a good job. They work hard. They earn their pay. I think that is one of the nicest things, and one of the most important cultural values." 
Brinson agreed. His family moved to a North Charleston housing project in 1950 when his father took a job at the Navy base. The evolution of African-American communities are an integral part North Charleston's history, Brinson said. 
Under Campagna's guidance, the city is creating an exhibit inside the new Amtrak station dedicated to the history of the Liberty Hill community — the city's oldest African-American community established by freed slaves in 1871.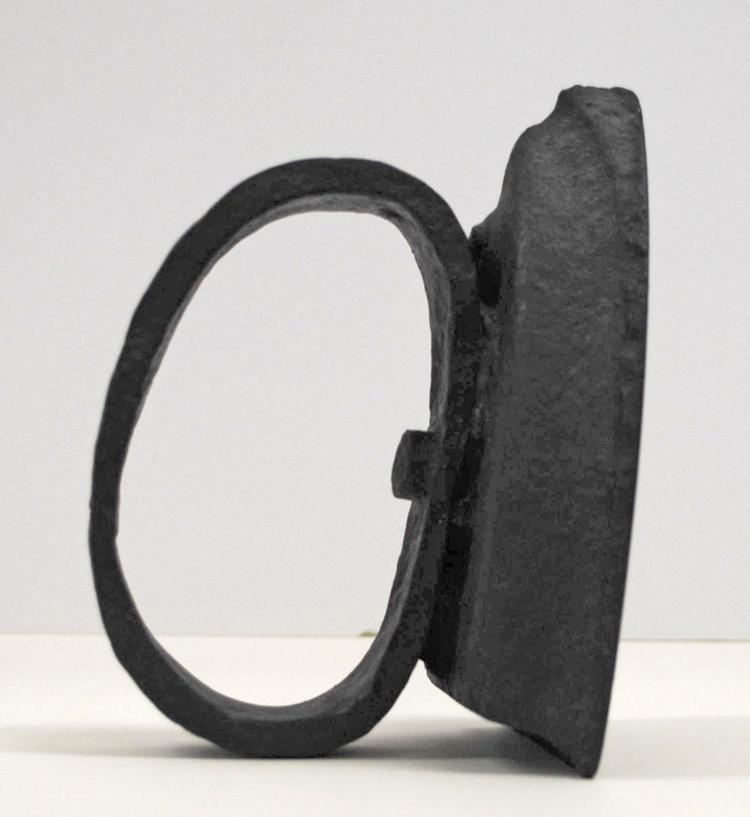 All of North Charleston's laborers were essential to the function of the Navy, said Adm. Sam Cox, who is based in Washington, D.C., and directs the Naval History and Heritage Command.
During the Cold War, submarines that departed the Charleston shipyard were instrumental in showing resolve and presence overseas, he said. 
People who live and work in the city should know about their past, because it is one to be celebrated, Cox said. 
"I know there are jobs where you go make money and support your family, and that's all fine and good," Cox said. "These jobs made a difference. It wasn't just about making money; it was about doing something for the country. And for the entire free world, to be honest. ... If you don't document it, then you will never be able to go back and write the history of it."