The detective had investigated 100 homicides in his career, but this was a first.
Two years ago, Jahmal Green, a 17-year-old murder suspect who had eluded capture for a month, rode handcuffed in the detective's car. He was accused of shooting 43-year-old Eric Brantley in the head as the North Charleston bartender lay on the ground. Authorities called it an execution.
Facing a charge that could imprison him for 30 years to life, Green seemed unconcerned.
"He appeared almost proud," Detective Charlie Benton said in court last week. "He was just rapping about shooting someone in the head and being most wanted.
"He was rapping the whole time."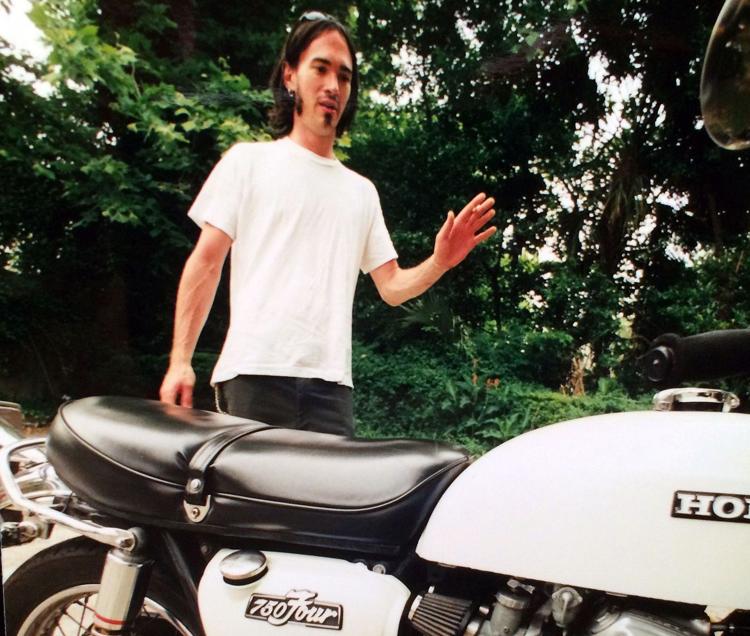 While the investigators would later declare the "shocking" display a confession, the trail that led them to Green and his conviction was less obvious. If not for investigative diligence, high-tech cameras and a "very lucky" break, authorities said they might have never solved the killing that reverberated through Charleston's food and beverage community.
Testimony from 26 witnesses, evidence shown at Green's trial last week and court records offer insight into the crime and the behavior of a teenager behind it.
'About to rob him'
Late on April 19, 2016, Green joined another 17-year-old, De'Andre Murphy, and 16-year-old Cory Gethers at Vegas Ultra Lounge on Ashley Phosphate Road. Too young to get into the club, they hung out in the parking lot.
They ran into some friends: Victoria Deas and London Maybank, both 20.
As the day became April 20, they planned to participate in "National Weed Day," as Maybank called it — a celebration of marijuana smoking.
"Who got gas 4/20," Deas posted on Facebook, asking if anyone had the drug.
The five climbed into Deas' white Dodge Durango and set out. They listened to music. They smoked what marijuana they had.
At some point, Green grew upset at the route Deas had taken.
"Nobody gonna talk to me like that," Deas said, deciding to take the boys home.
But on the way, they saw a man walking through the Park Circle neighborhood's restaurant and bar district where a craft bakery, an Irish pub and a theater company sit steps from impoverished areas beset with violent crime.
"Slow down," Green said.
None of them knew the man. It was 3:30 a.m.
"I'm about to rob him," Green said, according to Deas.
Authorities said Gethers handed a gun to one of the 17-year-olds — an allegation he denied — but he refused to go with them.
Deas backed her Durango into a parking spot. Green and Murphy got out, the police said.
The others stayed, Deas said, minding their own business.
Figures in the dark
Brantley and fellow bartender David Godley were wrapping up a busy shift at The Sparrow on East Montague. The bar had hosted a band competition, and they had each made $300.
A surveillance camera showed Brantley and Godley talking. They smoked cigarettes.
Brantley was as animated as ever, his arms waving as he spoke. Many people knew him through his various pursuits of fixing motorcycles, playing music or serving drinks. He had a charming brashness.
"He was curt and to the point and did it in a way that made people really like him," Godley would say later.
Brantley donned his blue motorcycle helmet and his glasses. He slung a messenger bag over a shoulder. Godley handed him his cell phone. They shut off the lights and walked out.
As Godley drove away, Brantley took a short walk to his motorcycle. He jabbed the key into the Honda's ignition and decided to smoke another cigarette.
Two figures emerged from the shadows.
'He was executed'
Brantley sat on his motorcycle as the teens confronted him. Investigators and prosecutors later pieced together a narrative of the encounter through forensic evidence.
Both teens had guns, Assistant Solicitor Ted Corvey said later.
Murphy pointed a .38-caliber revolver, the prosecutor said.
Brantley's gloved hands reached for the gun, but it went off. The bullet tore through his midsection and lodged in his back — a devastating but survivable wound.
He fell to his back as Green's 6-foot-5 frame towered above him. Green started shooting. Some bullets missed, but three hit Brantley's arm.
Green fired a final shot through Brantley's helmet.
"He was executed," Corvey said, "because he made the decision that he was going to fight back."
Six .40-caliber shell casings littered the pavement as the suspects ran. 
'A bad feeling'
From inside the Durango, the other three heard the gunfire.
"What the?" Gethers said.
The women were scared, they said. Maybank ducked.
Green and Murphy jumped inside, they said.
"Go!" one said.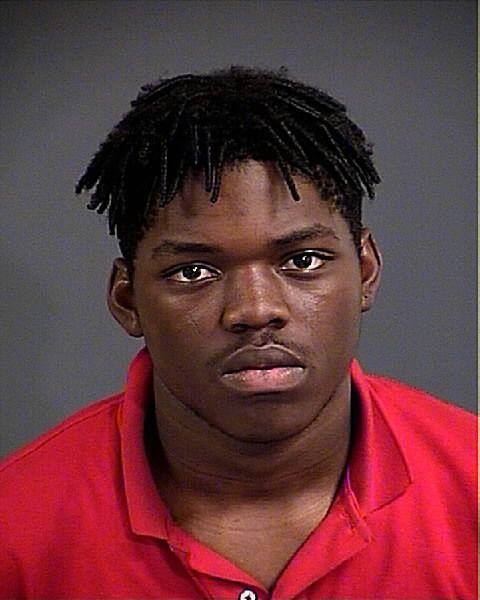 Everyone was quiet as Deas drove off. But the women could tell something was wrong.
Murphy spoke when they reached Green's apartment, Deas said.
"He grabbed me. ... He wouldn't let me go," Murphy said, adding that he had seen a hole in the man's head, according to the account.
Deas had "a bad feeling" that someone had been killed, but she didn't call the police. In her community, she said, bad things happen to people who call the police.
Deas drove back to Park Circle, checking for police activity. She saw nothing.
But the bad feeling remained.
'Very lucky' find
Firefighters at a station close to the scene heard the gunfire.
But they had heard a lot of "crazy things" at night, and if they called the police for everything, officers "would be there constantly," firefighter Robert Howlett said.
Howlett went back to sleep, thinking the shots were fireworks.
Hours passed until someone knocked at the station's door, saying a man was asleep behind The Sparrow. Howlett saw the shell casings and the blood; he knew the man wasn't sleeping. 
Brantley's front pockets were inside-out. The police figured he had been robbed. His phone was missing, but he still had $373 in his wallet — a sign that his killers were in a hurry.
Detectives went from business to business in Park Circle gathering security footage. One video showed a white Dodge Durango driving through the area. It was missing a piece of plastic trim from the passenger side.
Benton, one of the detectives involved, started that night compiling a list of Durango SUVs registered in Charleston County.
He spent hours running license plate numbers through a database of images captured by automated license plate readers throughout North Charleston. The devices capture plate numbers, times and locations for later use by law enforcement.
Benton got "very lucky," he said, and came across a license plate image that also captured the vehicle's passenger side. The Durango was missing plastic trim from the same spot as the Durango in the surveillance video.
Deas was the registered owner.
'Got a good one'
The police were waiting outside as Deas left work April 21.
She lied at first, insisting she had never stopped in Park Circle that morning.
Her story changed when she saw the video of shadowy figures emerging from her parked Durango not far from the shooting site.
"I still didn't want to be called a snitch," Deas said.
She and Maybank were charged with being accessories after murder. Five days after the killing, officers with a murder warrant captured Murphy in a North Charleston house. A gun stashed in a closet there couldn't be tied to the crime.
Green was arrested a month later when he was accused of theft in Charleston. He initially gave Charleston Officer Ryan Marotta a fake name and age. But he revealed his identity while being booked at a juvenile jail.
"You got a good one with me," Green said, according to Marotta. "You're going to get a medal. ... I'm Jahmal Green."
To the officer, Green was bragging.
His demeanor persisted. He rapped as North Charleston detectives Benton and Jerry Jellico drove him to City Hall for questioning. Jellico told him to be quiet.
In the interview room, he moved his body to the beat of his raps, though his hands were restrained behind him. A video camera captured him rapping about "racks," likely street slang for money obtained in a robbery, Benton said.
When the investigators showed him a photo of Brantley, Green tossed the picture on the floor, court records stated. He made a "pop" sound and contorted his hand into the shape of a gun.
'Get me at trial'
Hours later, Green cursed at Brantley's mother during a bond hearing.
As he waited for trial behind bars, he got into more trouble.
That May, jail deputies refused to give him a mop to clean his cell. "Imma kill all y'all," Green said.
Later that year, deputies said he joined a group that punched and kicked a fellow inmate in the jail recreation yard.
As his trial neared, Green's desperation became apparent through letters that a state handwriting expert later linked to him. He wrote to Deas, hoping she wouldn't take the witness stand.
"Why testify on me?" he said. "What i did wrong besides try an help you the whole time? ... (But) everythings gonna work out."
Green later got word of her plans to testify.
"That (expletive) needa die," he wrote to a friend. "Her daughter needa die. Everybody she loves needa die. ... She can die in her sleep any day and we ... go home."
Considering a guilty plea, he ruminated over how many years he was willing to spend in prison.
"Anything more than 15 or 20," he wrote, "they gotta get me at trial."
'Painful victory'
Early last week, Green walked from a holding area that leads to a downtown courtroom, and he smirked. But his expression faded as he stepped into the room where 12 jurors would decide his fate.
For four days, his face remained blank.
The jurors learned nothing about his background, which is typical for criminal trials. They didn't hear that, as a toddler in 2001, Green lost his father, who was shot three times in the head. They didn't hear that Green was known as a gun-toting gang member with no fear of consequences. They didn't hear that he had been accused of bludgeoning a man with a brick as a 16-year-old.
The jurors saw no fingerprints, DNA or other evidence that tied Green directly to the crime.
But they heard the testimony of Deas, Maybank and Gethers, all of whom still face an accessory charge. And they saw portions of Green's raps in the interview room.
"If you were arrested for murder," lead prosecutor Corvey asked the jurors, "would you act like this?"
Defense attorney Greg Voigt wanted the case tossed out after the government's 26 witnesses had testified.
"I don't know what the point is," Voigt said, "that he's not a nice person?"
But Judge Markley Dennis said the circumstantial evidence was significant.
After deliberating for more than an hour Thursday, the jurors reached a verdict: guilty of murder. Seeing less evidence of armed robbery, they acquitted Green of that charge.
Green's mother sobbed and left the courtroom.
Loved ones grasped the hands of Brantley's mother, Suzanne Sentner. One pumped his right fist.
Sentner soon hugged a detective.
"You did it," she said.
Her son, Adam Sentner, said later that it was "a painful victory because it doesn't bring my brother back."
Their ordeal is not over. Murphy still awaits trial. And because of new rules requiring a more thorough penalty phase for people facing life in prison for crimes committed when they were under 18, the judge will decide Green's punishment at a later date. He's now 20.
The sentencing process usually delves into the circumstances that led a young criminal down the wrong path and whether it will ever be possible for that path to change.