A single private organization spent more money on advertising than every candidate combined in last year's Charleston County School Board elections, saturating the airwaves with commercials and crowding the roadsides with signs promoting its slate of candidates.
The nonprofit Charleston Coalition for Kids launched five months before the November election and notched a decisive victory. All four of its endorsed candidates won, and two now serve as the board's chair and vice chair.
The full picture of the coalition's role may never be fully known because South Carolina campaign finance law does not require nonprofits to reveal how much money they raised and spent or who their donors are. The group released a list of 75 founding members but declined to say how much money individual members contributed.
There are some hints about the scale of the operation. Public records compiled by the Federal Communications Commission and inspected by The Post and Courier show that the coalition spent at least $235,000 on television commercials in the lead-up to the election.
All of the Charleston-area TV stations ran ads from the coalition endorsing Cindy Bohn Coats, Kate Darby, Joyce Green, and the Rev. Eric Mack. These commercials also ran on BET, the Food Network, the Hallmark Channel, and even ESPN, and they featured former Charleston Mayor Joe Riley reading off the list of names. The coalition also bought advertisements in this newspaper.
The coalition's spending on TV commercials was 4½ times what all of the candidates combined raised for their campaigns, according to candidate filings with the State Ethics Commission. It was 14 times more than the sum raised by any single candidate.
And that's just counting the coalition's television ads. The group's spending on print ads, billboards, roadside signs, direct mail flyers, and social media ads is untraceable in public records.
Josh Bell, executive director of the Charleston Coalition for Kids, said his group aims to shine a light on the district's poor record of serving minority students and propose ideas that have worked in other districts.
"You sit in some of these meetings and you wouldn't think we've got a problem at all," Bell said. "We've got to continue to serve as a call for improvement, for action, for a plan to address all this stuff, and we certainly intend to do that."
The coalition never spelled out a list of policy priorities, opting instead for broad statements about "transformative change" and improving education for all children. While the group's founding members have some ties to the broad movement of school choice and charter schools, it has not released an explicitly pro-choice agenda.
The group has said it plans to endorse candidates again in 2020, when the other five seats on the nine-member board will be up for grabs. If the coalition succeeds again, it could change the playing field of school board politics.
Campaigns for school board seats traditionally have been built on small-dollar donations and meet-and-greet politicking. Candidates without the coalition's support might need to raise many thousands of dollars more to be truly competitive.
Such massive infusions of untraceable cash concern those with the Network for Public Education, an advocacy group that generally opposes charter schools and has tracked dark money in school board races nationwide.
"Usually, they have a lot of success at first until people figure them out," said Carol Burris, executive director of the Network for Public Education. "Even with all of their money, a lot of times communities fight back."
Billionaire backing
One of the coalition's backers, Sherman Financial Group founder Ben Navarro, is also the founder of the private Meeting Street Schools, which entered partnerships to take control of two struggling public schools in high-poverty neighborhoods of North Charleston.
Legislation currently being considered in the state House of Representatives would allow districts to enter more public-private partnerships like the one between Meeting Street and Charleston County Schools, which are exempt from some state laws governing the hiring and firing of teachers.
When reached by email, Navarro declined to answer questions about the coalition's goals, how much money he had donated, or how much of a role he had in selecting candidates to endorse.
"When asked, I was proud to lend my name and join the list of supporters of the Coalition for Kids last fall," Navarro said. "I fully believe in their mission, and hope that their efforts are successful. Any detailed questions about their processes, goals, and agenda are best asked of them directly."
Another founding coalition member was Anita Zucker, CEO of the InterTech Group and founder of the Tri-County Cradle to Career Collaborative. Zucker has a long history of philanthropy in Charleston County schools and also emceed a forum in March 2016 where panelists advocated for charter school operators to take control of struggling schools. (In a subsequent op-ed, Zucker wrote that she was "agnostic about who operates a public school — it can be a school district, a non-profit, or a charter management organization.") Zucker did not respond to a request for comment.
On its website and in its press releases, the coalition highlighted the stark contrasts and historical failures of Charleston County schools, particularly ones that serve minority students.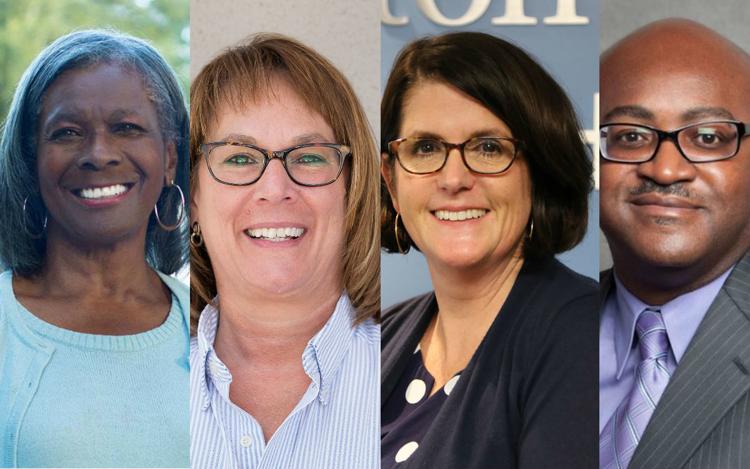 The impact of the Charleston Coalition for Kids' endorsements are hard to quantify, particularly since the same slate of candidates also won endorsements from the Charleston Metro Chamber of Commerce Political Action Committee and The Post and Courier's editorial board.
Among the coalition's founding members, some felt they did not have an equal voice. Former district employee Audrey Lane quit after finding out it had endorsed all of the incumbents.
Others seemed surprised that the group had attached their names to endorsements. After her name appeared on endorsement flyers in October, NAACP Charleston Branch President Dot Scott scrambled to clarify that she was not endorsing any candidates. Charleston Mayor John Tecklenburg also asked to withdraw his name from the coalition website shortly before the election; a spokesman explained that he wanted to avoid a conflict of interest because the city had business before the school board.
Still others were surprised by how the selection process worked, including Liz Alston, a former Charleston County School Board chair.
"I wasn't involved in the selection process with the four candidates, not that I have anything against them," Alston said shortly before the election. "I would have made other choices. ... I thought that we would be more involved."
The Post and Courier attempted to contact founding members of the coalition, starting first with the members whose names no longer appeared on the website and then proceeding alphabetically through a list. Of the 12 founding members who responded, 10 said they did not have any role in selecting candidates. Some said they had donated small amounts to the coalition. The largest donation mentioned was a $500 check from the personal account of Kathy Cole and Dr. David Cole, president of the Medical University of South Carolina.
Cheryl Cromwell, a parent organizer for Charleston RISE, said two parents who received training from her group were members of the coalition panel that evaluated candidates last year. Charleston RISE made its public debut in a silent counter-protest supporting Superintendent Gerrita Postlewait in 2017 and has received funds and training from the pro-charter group SouthCarolinaCAN.
"Like the Coalition for Kids, Charleston RISE believes that having the best people elected to the Charleston County School Board is essential for us to ensure that all students have access to high-quality schools," Cromwell said.
A nationwide trend
Charleston's case is not unique. From coast to coast, dark-money groups have been spending big on school board races that once were low-dollar affairs.
In 2018, a Missouri group calling itself Advocates for Educating Taxpayer Accountability spent unknown sums mailing out scorecards for candidates running for the Parkway School Board, according to the St. Louis Post-Dispatch. The flyers highlighted the candidates' views on abortion, the district's sex education curriculum, and the use of class time for student protests.
In 2017, charter school backers spent more than $15 million in traceable and hidden money on a single Los Angeles County school board race. The news site Education Week estimated that the advocates spent $144 per vote, making it the most expensive school board race in U.S. history at the time. Their candidate won.
In Charleston, some Coalition for Kids members who supported the group's mission were wary of its approach. Chris Bryant, a Charleston attorney who previously worked with Bell as a Teach for America teacher, said he saw the coalition make some missteps in community outreach.
"You come in, you're an outsider, there's no listening tour and you start throwing your money around, there are going to be people who are mistrustful," Bryant said. "I'd say that shocked me a little bit."
Between now and 2020, Bell said he will be watching the board and working to establish relationships with the community — including his critics.
"Now that the elections are over ... many of us should work to find common ground, and that includes groups that frankly were opposed to the candidates that we endorsed or have perceptions about the Coalition for Kids," Bell said.
"I suspect we agree on a lot," he added, "and we need to focus the school board on all of the things we agree on and the district on all of the things that need to change."