Commuters fuming in Charleston-area traffic can only imagine what it would be like to have a network of transportation alternatives including passenger trains, trolleys and ferry boats.
Until 80 years ago, there was just such a network, and it was how lots of people got around. An electric trolley line ran from the tip of the Charleston peninsula all the way to the Navy base in North Charleston, every half-hour and more frequently during rush hour.
"Times have changed, from what they used to be," said Solomon Morse, 91, a lifelong resident of what is now North Charleston. "It's too expensive to do it now, probably."
The electric trolley from Charleston used to stop near his uncle's shop at East Montague and O'Hear avenues, where Dig In The Park restaurant is now located. His parents operated a food-and-drink concession cart at what was then the area's largest employer, General Asbestos and Rubber Co., and workers there could take the trolley to Charleston for nickel. 
"It was workable, and did the job," Morse said of the trolley. 
Beach-goers could take a ferry from Charleston to Mount Pleasant, then board a trolley to Sullivan's Island and Isle of Palms. A bridge carried trolleys across Cove Inlet, at the end of Pitt Street, where the remains of the bridge are now a town park.
The opening of Grace bridge in 1929, connecting Charleston to Mount Pleasant, marked the end of ferry-trolley travel to the beach. On Sullivan's Island the memory of the long-ago trolley remains, in the east-west streets that are named for former trolley stops, or stations, according to the National Register of Historic Places.
On the Charleston peninsula a network of electric trolleys operated, running down main thoroughfares including King Street, Broad Street and Rutledge Avenue. They operated for more than four decades, from 1897 to 1938, and some families rode them to Hampton Park for picnics.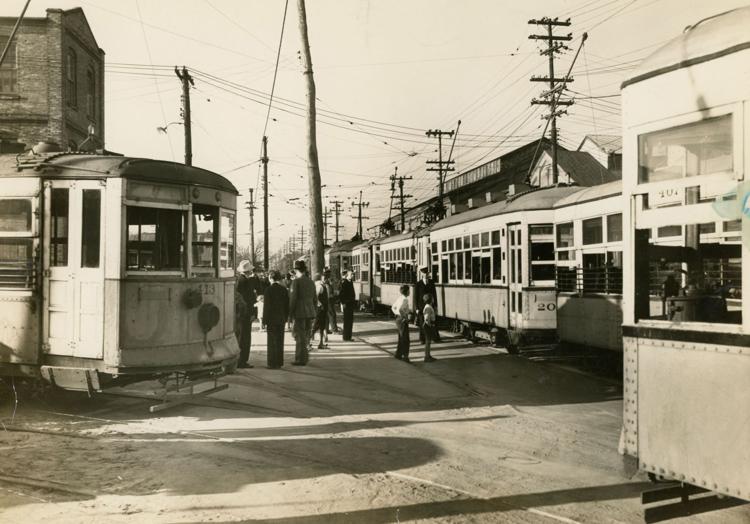 Trains, some carrying passengers and many carrying freight, were ubiquitous at the time, with the grand Union Station at Columbus and East Bay streets — long since burned down — and a nearby roundhouse, multiple warehouses and train sheds.
"The (Charleston) Visitor Center used to be a rail shed," said Arthur E. Giardino, president of the Charleston chapter of the National Railway Historical Society.
A former railroad warehouse nearby is home to a full-size replica of The Best Friend of Charleston, a steam locomotive that in 1830 offered the first regular passenger service on such a train in the U.S. At least, it did, until it blew up six months after the start of operations.
An account of riding on The Best Friend on Christmas Day, 1830, appeared in The Charleston Courier, and said: "We flew on the wings of the wind, at the varied speed of 15 to 25 miles per hour, annihilating time and space."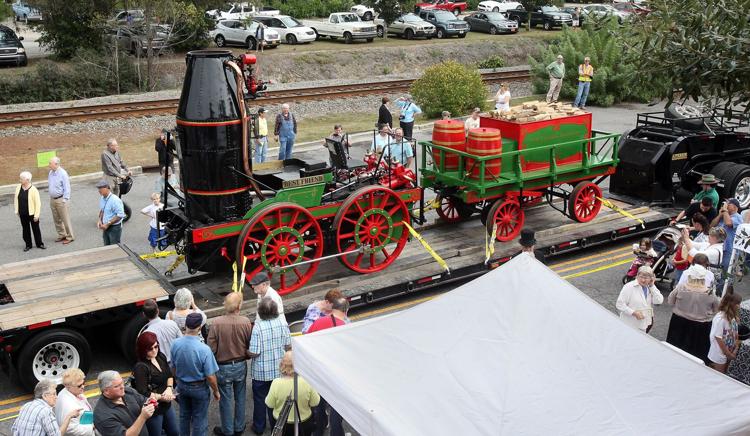 Getting the Best Friend museum finished was the main focus of Giardino's group, but in Charleston it's hard to be a railfan, as rail and train enthusiasts are known. There are no local passengers trains, limited Amtrak service stopping in North Charleston, and no trolleys.
"Right now, there's not much to do," Giardino said. "Our membership has dwindled."
This weekend, railfans will make due with models of trains, at the Charleston Area Model Railroad Club's fall show at Danny Jones Armory Park in North Charleston.
In the past decade there have been several attempts to bring some form of passenger rail back to the Charleston area, or at least study the possibility. All have come to naught, and the most visible rail-related project now is the removal of railroad tracks between King and Meeting streets in Charleston — a route once seen as a possible trolley line, but now planned as a bike and pedestrian path known as the Lowcountry Low Line. 
Rail transit efforts have included:
A passenger rail line between Charleston and Summerville, with locomotives pulling passenger cars, was ruled out during BCD-COG studies partly because existing rail lines are heavily used for port-related freight and rail companies objected to potential passenger service. A new light rail line was ruled out because it would cost an estimated $2 billion, nearly six times the cost of bus rapid transit.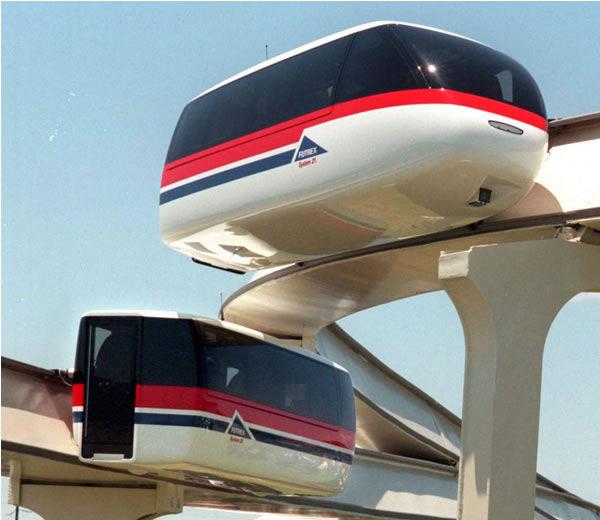 In the 1930s, buses were seen as an advancement in transit, compared with electric trolleys.
"It is a simple matter to change the route for a bus, but the trolley cars could only go where there were tracks and overhead wires," said a 1938 article in The News and Courier, headlined "The Passing of the Trolley."
While some of the nation's largest cities, including Philadelphia, never gave up on trolleys, buses took over in hundreds of smaller cities where electric trolleys had previously supplanted transit systems powered by cables, or horses.
Plans for the Charleston-area bus rapid transit system illustrate a key reason why wheels often win over rails. Bus rapid transit aims to use dedicated road lanes, and stations, to replicate a light-rail system that could cost nearly six times as much.
"It's between a train and a bus," said Vonnie Gilreath, mobility manager for BCD-COG.
The late Ruth W. Cupp, a lawyer and historian, wrote about the trolleys in her book "A North Area Scrapbook." She noted that when the last trolley line shut down in 1938, a poem appeared in The News and Courier the following day.
The poem ended with:
"Tho buses may be very grand
Here's, old streetcars, to you!"