A North Charleston man convicted of fondling a girl will get a new trial because his attorneys were not allowed to question an accuser's mother about her immigration status.
Venancio Diaz Perez, now 52, was found guilty in 2013 of two crimes and sentenced to 25 years in prison.
At least two girls had accused him of sexual acts in his home where his wife babysat children. The girls' mothers, who were in the U.S. illegally, got special visas allowing crime victims to stay in the country.
Perez's defense attorneys questioned whether the "U visas" could have been motivation behind the accusations, but a judge permitted the line of inquiry with only one of the mothers during the trial.
The S.C. Supreme Court on Wednesday said the attorneys should have been able to quiz both witnesses about the issue. Four justices agreed to overturn Perez's convictions and order a new trial; one did not weigh in.
Perez's attorney for the appeal, Jason Luck of North Charleston, said Thursday the precedent is important because it helps define what is and isn't allowed when it comes to evidence of such visas.
"He finally gets a chance to get a fair trial," Luck said of his client. "And it hopefully raises awareness of this issue."
Ninth Circuit Solicitor Scarlett Wilson, whose office prosecuted Perez, said no decision had been made about how to proceed with the case.
"We are looking into it and discussing with the victim and her family," she said. "We will determine where to go from here after discussing with them and assessing what evidence remains available to us."
The accusation that landed Perez in jail in July 2010 was the second to emerge. Authorities had declined to pursue charges in the first.
He faced three counts in the most recent case.
While a Charleston jury acquitted him of criminal sexual conduct, Perez was convicted of lewd act on a minor, along with assault and battery of a high and aggravated nature. Circuit Judge J.C. Nicholson ordered two consecutive sentences of 15 years and 10 years in prison, totaling a quarter century behind bars.
Perez's attorneys argued that defendants are typically allowed to serve such prison terms concurrently, or at the same time. They alleged Nicholson's sentence was "vindictive" because Perez had turned down plea deals and opted to take his chances with the jury.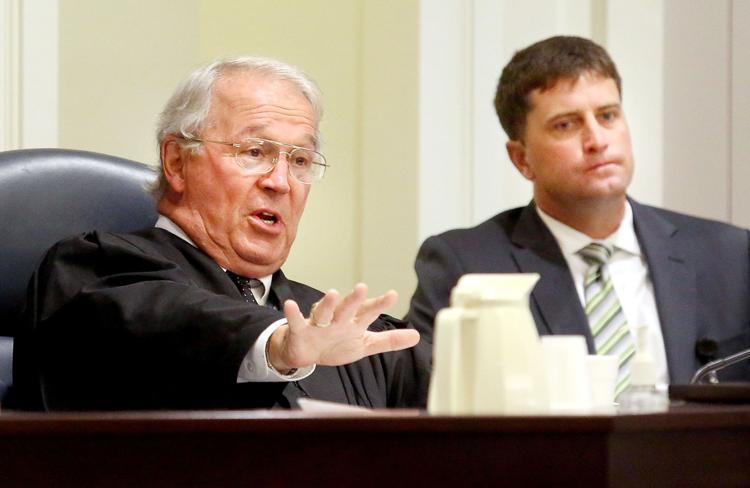 State lawyers who fought the appeal contended that Perez had turned down the plea deal during the trial rather than before it, making it unlikely that the judge was punishing Perez for exercising his right to the trial.
Citing the issue, the S.C. Court of Appeals ordered a new sentencing for Perez under a different judge.
Neither Perez nor the state liked the result. He wanted another trial. The state wanted the sentence to stand. Both took their arguments to the Supreme Court.
But the high court declined to rule on the allegation about the judge's reasons for a hefty penalty.
Instead, its justices declared that the visa issue wasn't as harmless as the lower appeals court had thought. The court ruled that Perez had a constitutional right to confront both mothers about their visa applications.
Because there was no physical evidence of abuse against Perez, the court said in its opinion, the case rested solely on the witnesses' credibility. That made testimony about any bias "critical to his defense," the court explained.
Perez remained Thursday at a state prison. He is already eligible for parole.