With Hurricane Florence spinning toward the Carolinas, the storm's exact landing target is still difficult to predict.
So if you're having trouble keeping track of where it's expected to make landfall and how bad its impact will be, you're not alone.
Here are some basic questions to help you make sense of this rapidly evolving hurricane:
Why are all these storm models different and what do they mean?
Forecasters use a variety of different computer modeling systems to predict the likely path of any hurricane or tropical storm. The National Weather Service runs the Global Forecast System, which you might see abbreviated in news stories as GFS. The European Centre for Medium-Range Weather Forecasts — often abbreviated as ECMWF, the European model or the Euro model — is the other predictive modeling system that's most often cited in storm coverage.
Models work from the same data but can have diverging outcomes because they each emphasize different factors.   
Both models, and others, continue to fluctuate as Florence gets closer to land. No matter what happens with the current course, including the possibility of stalling, massive amounts of rain over South Carolina is expected.
What should I do?
Don't panic. Computer predictions used to map where the storm might go have been fluctuating and forecasters say Florence's path is still far from certain. With more than two days before Florence's expected landfall, the average error for a hurricane direction prediction is more than 60 miles.
In the meantime, officials are urging residents to evacuate and make sure they are adequately prepared with supplies like nonperishable food, water, medication, cash and toiletries, among other items.
What are South Carolina officials doing to prepare?
On Monday, Gov. Henry McMaster ordered the evacuation, effective at noon on Tuesday, of coastal and flood-prone counties, including Charleston, but pulled that back for counties in the bottom part of the coast. State officials followed that up with an emergency alert Tuesday afternoon stating, "RESIDENTS MUST LEAVE ALL ZONES UNDER MANDATORY EVACUATION." Eastbound lanes on Interstate 26 were reversed to aid in evacuation efforts.
In the Lowcountry, county officials have suspended operations not essential to public safety and storm preparation. Agencies have made sandbags and sand available to residents and set up hotlines that residents can call for information on how to prepare, how to evacuate and anything else they need to know about the storm.
To reach Berkeley County's information line call 843-719-4166.
To reach Dorchester County's information line call 843-832-0393, or 843-563-0393.
For Charleston County's line call 843-746-3900. 
The S.C. Emergency Management Division's hotline is 803-737-8500.
Where can I find information about Florence?
The National Hurricane Center is the best source for forecast information. TV meteorologists typically relay these forecasts. City, county and state government emergency managers also are reliable sources for preparation, evacuation and response information. News media, including The Post and Courier, help relay those details.
County emergency management officials have heavily used social media like Twitter and Facebook to distribute information on evacuation orders, sandbag stations, emergency shelters, updates on storm intensity and location, and other emergency preparedness-related information.
For information in Berkeley County visit them on Facebook here, and on Twitter here.
For Charleston County visit them on Facebook here, and on Twitter here.
For Dorchester County visit them on Facebook here, and on Twitter here.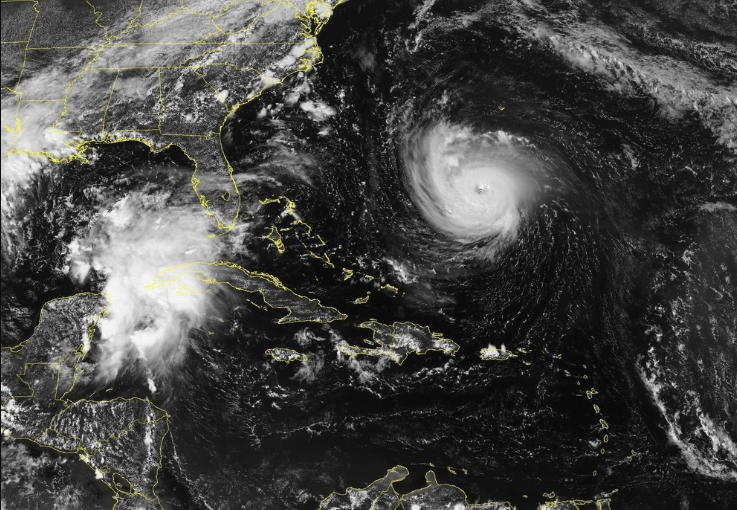 Should I evacuate, hunker down at home or go to an emergency shelter?
State and local officials in South Carolina say the best course of action for residents in evacuation zones is to leave town. If they aren't able to leave and want to ride out the storm in their homes, they should make sure to have adequate supplies of nonperishable food and water on hand. Emergency shelters should be considered a last resort, officials say.
What should I buy?
A gallon of water for each person in your group for at least three days
Nonperishable food such as canned meat, fruits and vegetables
Manual can opener
High-energy foods such as peanut butter, jelly, crackers, granola bars and trail mix
Food for infants, the elderly or others on special diets
Method of purifying water, such as boiling or adding 16 drops of unscented bleach per gallon
Food, water and medication for pets
Cash
Why do I need all this food and water?
Because most stores will close if the storm gets close or knocks out power. Also, downed trees and power lines can make getting around dangerous. It could take rescuers days to reach you. 
What is storm surge?
Surge is the height of the ocean above regular tide. Wind from a major hurricane pushes a tremendous amount of ocean water toward the coast on the northeast side of the storm's eye. This is where the wind blows perpendicular to the coastline in storms like Florence that come straight from the open Atlantic.
On the other side, the wind will be blowing back out to sea, creating less surge. During Hurricane Hugo in 1989, it was measured at 16 feet in McClellanville. Six feet of saltwater rushed into a high school gym, where residents were sheltering. This is why it's important for everyone on the immediate coast to leave before such a system makes landfall there.
Any surge can extend far north, too. When Hurricane Irma's eye hit South Florida a year ago, the system pushed surge over South Carolina's beaches, inundating places such as Edisto Beach, where water and sand filled the streets.
You'll be seeing the NHC potential storm surge flooding graphic a lot over the next few days as #Florence nears the coast. Here's how to interpret it; pic.twitter.com/rE8khlonWj

— NHC_Surge (@NHC_Surge) September 11, 2018
Does high tide have an impact?
According to the National Hurricane Center, a worst case scenario would be if peak storm surge coincides with high tide. 
According to the National Oceanic and Atmospheric Administration, high tide will occur in Charleston harbor at the following times on the following days:
6.42 feet on Wednesday at 10:47 a.m.
6.14 feet on Wednesday at 11 p.m.
6.28 feet on Thursday at 11:38 a.m.
5.77 feet on Thursday at 11:47 p.m.
6.08 feet on Friday at 12:28 p.m.
5.42 feet on Saturday at 12:35 a.m.
5.87 feet on Saturday at 1:20 p.m.
5.14 feet on Sunday at 1:25 a.m.
5.70 feet on Sunday at 2:14 p.m.
Flood stage in Charleston harbor occurs when high tide reaches 7 feet, according to the National Weather Service. 
When will watches and warnings be issued?
As of Tuesday night, Charleston County was under a storm surge watch and a hurricane watch. A watch means hurricane conditions are possible within about 48 hours. A warning means the conditions are actually expected within 36 hours. Tropical storm watches and warnings mirror those definitions, but with lighter wind. An extreme wind warning is issued during a storm when 115 mph wind is expected within an hour.
As Florence gets closer to land, look out for the National Weather Service to issue any number of warnings such as a tropical storm warning or a hurricane warning. 
What's the "cone of uncertainty"?
The cone covers the possible area where a tropical cyclone's eye might pass over during the next five days. It is plotted by the National Hurricane Center using computer models, data collected from "hurricane hunter" airplanes and using historical margin of error. Forecasts have become more exact in recent years. Based on data from the past five seasons, a storm's actual path can be expected to stay within the cone 60 percent to 70 percent of the time, the Hurricane Center said. Still, cyclones can defy computers and take on a mind of their own.
If I'm out of the cone, am I in the clear?
No. The cone is the potential path of the eye. Damaging wind, torrential rain and conditions ripe for rapid tornado formation can extend 400 miles from the center in large storms, such as Irma. Florence is more compact, but tropical storm-force wind (at least 39 mph) was extending up to 175 miles from the eye and hurricane-force wind (at least 74 mph) extended up to 60 miles from the eye. 
Why has the state issued a burn ban Wednesday if so much rain is on the way?
The ban stems not just from an elevated fire danger but because so many of the state's firefighters and other emergency workers are tied up with hurricane-related work, said South Carolina Forestry Commission Chief Darryl Jones.