Forecasters will have a better idea Thursday of what powerful Hurricane Florence is going to do. But it might be Sunday before South Carolina has a real sense of how much danger its coast might be in.
The catastrophic storm reached Category 4 on Wednesday afternoon, blowing potentially devastating 130 mph winds. It was more than 1,000 miles to the southeast of Charleston and Bermuda, and expected to approach the East Coast by Tuesday.
Computer model runs at midday Wednesday, though, began to suggest Florence won't make landfall in South Carolina, as a few had predicted earlier. The National Hurricane Center moved its forecast "uncertainty" cone to leave only the northern coast of the state at its far edge.
But the runs still varied widely, and a number of them indicated landfall along the East Coast. Forecasters said it was still a speculative call with the air currents shifting that steer hurricanes.
"It's far too soon to speculate what, if any, impacts Florence may have on the U.S. East Coast next week," said National Hurricane Center specialists Robbie Berg and Jamie Rhome.
The model runs "are being very shifty right now with the overall general steering once Florence nears Bermuda," said meteorologist Shea Gibson, with the private company WeatherFlow.
The timing on a high pressure air current coming off the Northeast could be the deciding factor, he said.
"It's too dicey to make any calls right now," Gibson said.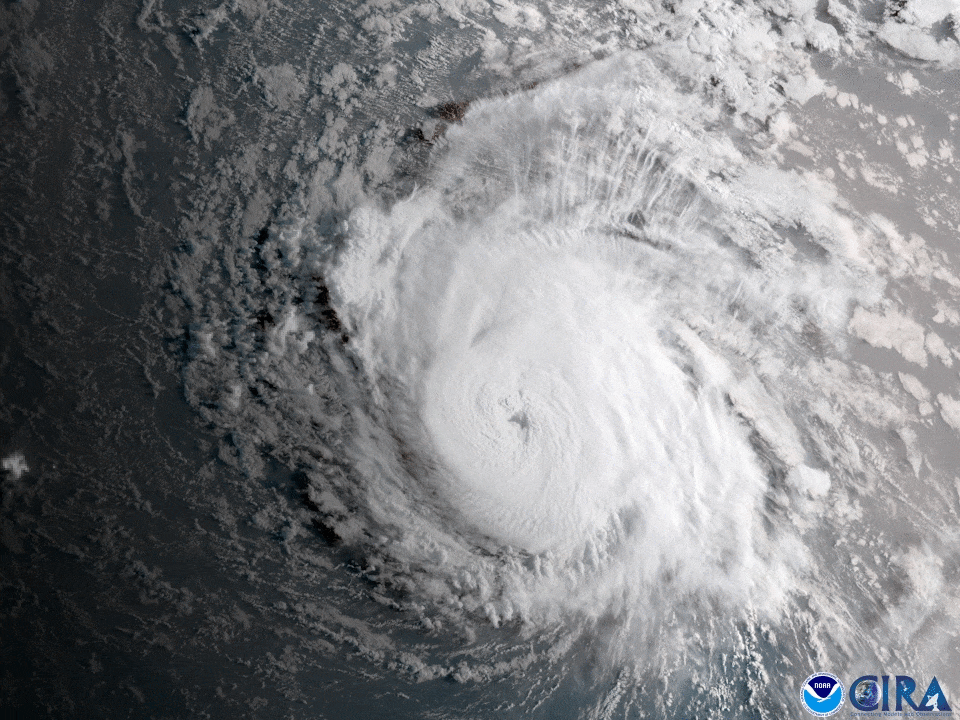 Behind Florence, at least two more storms are beginning to spin off Africa in the tropical Atlantic. What happens with Florence could decide whether they track toward the outer Caribbean Island and potentially the Southeast, forecasters said.
"We may have as many as three named tropical systems in the Atlantic at the same time next week," said hurricane meteorologist Dan Kottlowski of AccuWeather, a private company.
On Wednesday, despite running into winds that shear hurricane strength, Florence muscled up from a dangerous hurricane with 105 mph winds to a monster with winds as strong as Hurricane Hugo had when it slammed into Charleston in 1989.
Florence had hit a patch of hotter water that fuels the storms.
Hurricane Center forecasters expected the hurricane to weaken somewhat overnight.
If a shift in air currents fail to turn the storm, "Florence is likely to come dangerously close to the U.S. East Coast by the middle of next week," said meteorologist Jeff Masters, with the private company Weather Underground. "The steering currents so far in advance are difficult to accurately predict, but should grow more clear by Thursday."
"Next week could get sporty," said Mark Malsick, the severe weather liaison for the S.C. Climate Office.