Lillian McMullan stood with her mother, waiting with growing anticipation for the big red van to arrive at Isle of Palms County Park.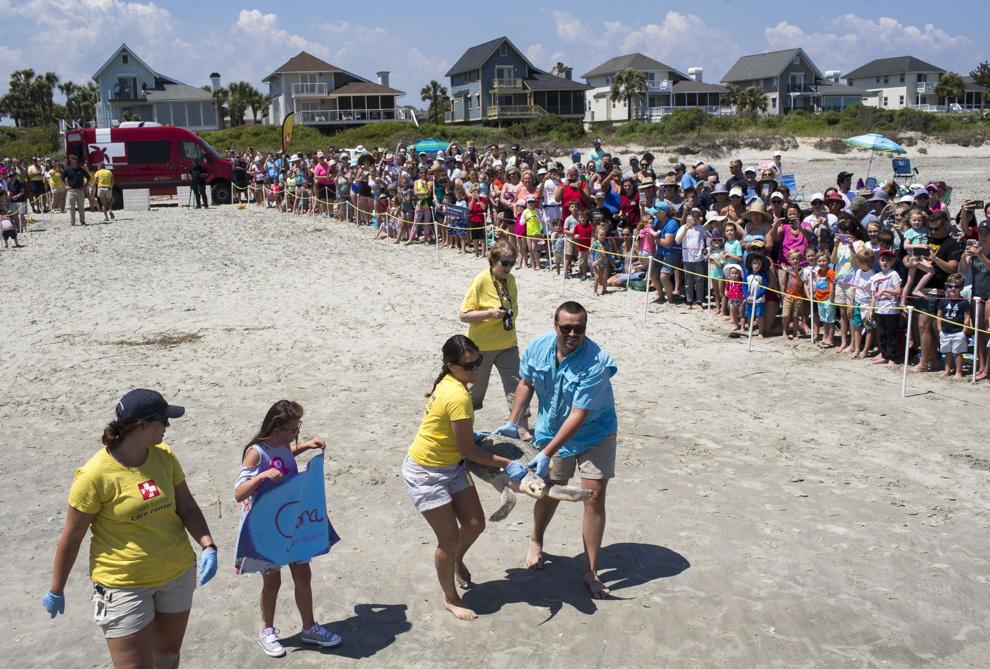 Thursday was a special day for 6-year-old McMullan. She got to skip class at Ashley Hall, the private all-girls school in downtown Charleston, and spent that afternoon at the beach to watch the S.C. Aquarium's first public sea turtle release of 2018. 
She and her classmates have been learning about sea turtles as part of a school project and recently raised $1,000 for the aquarium, said McMullan's mother, Candice Herriott.
"It's really special," Herriott said. "I'm really proud of the school. This is what makes the world better, community awareness and support."
Herriott and her daughter were among hundreds in a crowd that watched as the red van arrived carrying its precious cargo: a pair of rehabilitated sea turtles on their way back to the ocean.
The first was Rhaegal, one of three cold-stunned loggerhead sea turtles transferred to Charleston from the Virginia Aquarium, according to a statement by the S.C. Aquarium's Sea Turtle Care Center. Rhaegal had a low body temperature, low heart rate and was found to be suffering pneumonia.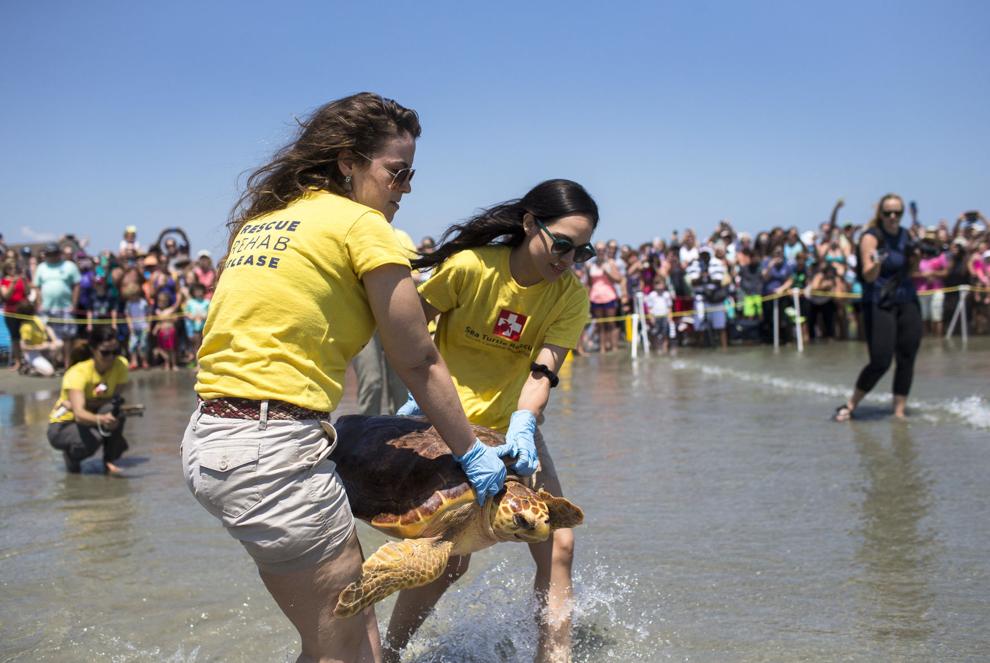 He was released after six months in recovery, according to the statement.
Coral, a Kemp's ridley sea turtle, was also released Thursday, according to the statement. She suffered a boat strike, was found floating off Edisto Island in July 2017 and spent 11 months in recovery.
In the past several years, staff at the Sea Turtle Care Center have seen an increase in turtles that get tangled in discarded fishing lines, nets and other equipment, said Willow Melamet, the center's manager. There has also been a significant increase in the number of boat strikes. 
"They're coming in with fairly severe injuries," Melamet said. "Because they are reptiles, things just take longer. ... Things like boat strike injuries can take quite a while, several months."
In cases like debilitated turtle syndrome, the reptiles can take more than a year to recover, she said.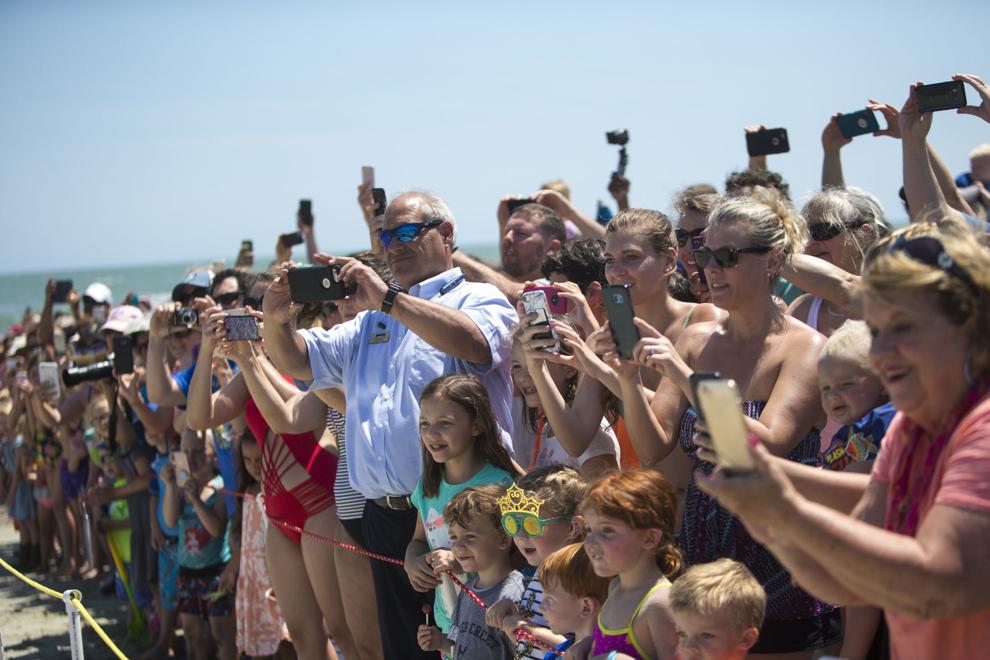 Center staff hope to release at least five more turtles in the next month, Melamet said. The schedule will likely quiet down for several weeks while staff concentrate on rehabilitating the rest of the turtles before it picks up again toward the end of the summer. 
As of Thursday, the center has rehabilitated and released 251 turtles, according to a statement. 
For children like 8-year-old Piper Firestone, seeing the turtles was a unique experience.
She and her sister Avery, 5, were attending a release for the first time, and had seen Coral and Rhaegal at the aquarium while the animals were still in recovery.
Seeing them go back into the wild was an experience worth cutting a school day short, their mother Liz said. 
"It was amazing," Piper said after both turtles were released. "It was one of the best experiences of my life."