On a frigid morning in early December, inmates at the Al Cannon Detention Center in North Charleston did what they could to pass the time. 
Inside a lower-security dorm, inmates were spread throughout an open unit with bunks lining the sides of the room. A cluster of tables bore instructions for games like checkers, chess and solitaire. 
In one corner, an inmate did pushups on a towel laid out on the floor. Others read books. Many slept. 
For these inmates, this day in Charleston County's jail proceeded at the same regimented pace as any other.
Their world is striped jumpsuits, beige sandals and doors that open and close with the heavy clank of solid metal.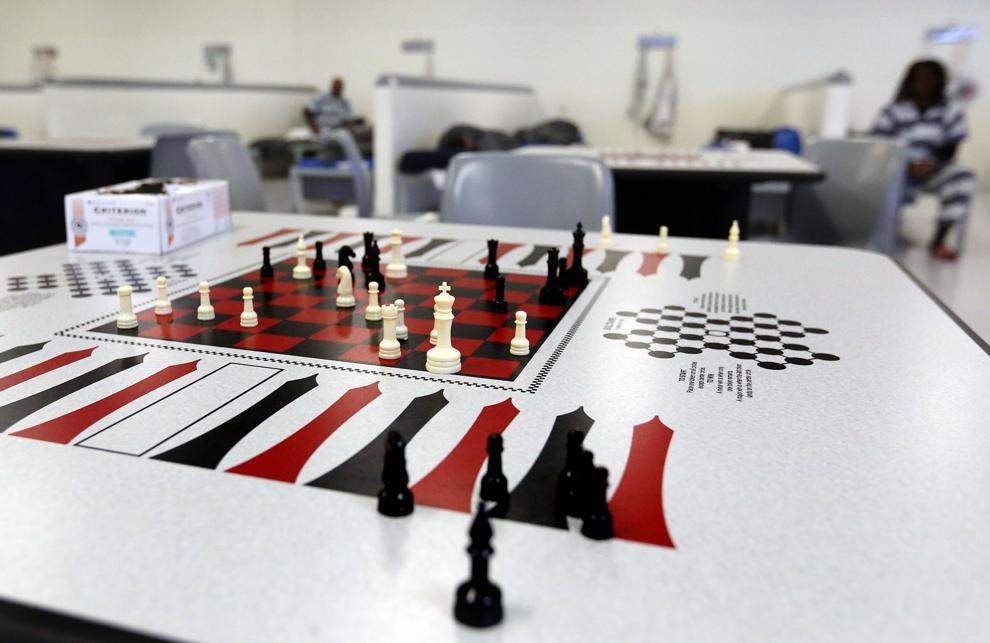 But beyond the daily routine, the jail is at the center of an ambitious project aimed at making Charleston County's criminal justice system more efficient and equitable by lowering the number of locally arrested inmates, reducing racial disparities, collecting and using data to make informed decisions, and providing resources for courts and those with mental health issues. 
The initiative comes after decades of struggles with inmate overpopulation and a justice system that held too many minorities and poor people behind bars on relatively minor charges. After three years and $4.95 million in grant funding, supporters say programs developed by the Charleston County Criminal Justice Coordinating Council are making a difference. 
"Charleston County has leaped ahead of the state and the rest of the Southeast by forming CJCC and asking hard questions that needed to have been asked generations before," said Charleston County Public Defender Ashley Pennington.
Beginnings of a movement
CJCC's reforms come after officials struggled for years to deal with a ballooning inmate population and chronic lack of resources.
By the mid-2000s, authorities were overwhelmed. The oldest part of the jail was built in the 1960s. Dilapidated and overcrowded, it was last expanded in 1993 and built to house 661 inmates.
At times, it held more than 2,000.
In 2007, Charleston County Council approved a $100 million project that boosted the jail's capacity to 2,112 inmates plus room for further expansion. 
The new wing opened in 2010. While it provided a buffer to overpopulation, it did little to address the underlying issues that were steering people into jail and putting strain on the courts, according to Kristy Danford, CJCC's project director.
"Many of the same underlying challenges that contributed to overcrowding in the first place remained — such as high rates of recidivism, lack of adequate information to accurately assess risk at bond hearings, high caseloads and too few options other than jail," she said. "Business as usual resumed as the urgency of the overcrowding crisis went away."
In 2015, Charleston County officials founded CJCC with the goal of addressing these problems.
The core of the council's work is to shape a system in which crime is still addressed, public safety is not compromised and people are not stripped of their rights in the pursuit of justice, Pennington said. A large part of that effort has been in getting a diverse group of partners to the table. 
"Before CJCC, I felt that it was a very hard, uphill battle to see any kind of coordinated improvement to the system's reaction to social issues," he said. "It has given me hope and confidence that there is common ground where we all want this community to be as healthy and successful as possible."
In addition to law enforcement and others who work directly in the criminal justice system, the council also includes social workers, mental health professionals, representatives from the U.S. Department of Veterans Affairs and other organizations.
After initial planning phases, the group got a $2.25 million grant from the John D. and Catherine T. MacArthur Foundation as part of its national Safety and Justice Challenge in April 2016. It was one of 11 jurisdictions across the country to be funded. CJCC received an additional $2.46 million grant from the foundation in October.
The payoff
For those involved in this project, proof of success lies in the numbers. 
CJCC's work has led to an 18 percent drop in the locally arrested inmates booked into the Cannon Detention Center, according to the latest available statistics.  
Officials spent hundreds of hours going through data for 2014, the first year analyzed, and found that the majority of the jail's bookings were for minor charges like simple possession of marijuana, violating open alcohol container laws, trespassing, misdemeanor shoplifting and public intoxication.
Housing people accused of these crimes, even for a short period of time, was taking up valuable space and other resources that could instead be used to manage inmates facing more serious charges.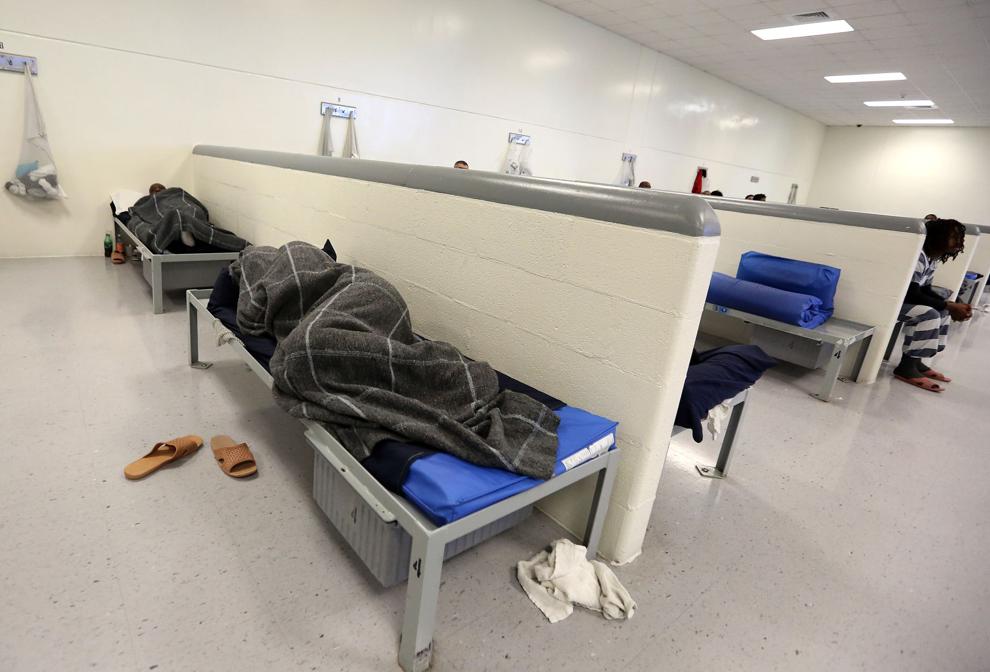 The project's organizers came up with a plan to direct officers and deputies on the streets to issue citations to people accused of those five lower-level crimes if no other charge was associated with the case. Doing so keeps offenders like these out of the jail while still ensuring they are held accountable, officials said.
As of 2017, the last full year of available data, there has been a 51 percent drop in single-charge bookings on those five targeted offenses and a 46 percent increase in officers deciding to issue citations on those charges rather than make arrests.
The impact of these drops is already being felt, said Capt. Emma Salters, who oversees security and administration at the detention center. 
"Some people that would normally come into jail, public intox for one, they come in the back door, they're drunk, they're belligerent, there's always going to be a delay if they're uncooperative in their process here," Salters said. "Not every drunk person comes in and goes straight to sleep."
Delays caused by high numbers of inmates charged with lower-level crimes like public intoxication or trespassing only make it more difficult to manage a diverse, challenging jail population because they create bottlenecks in the system, she said.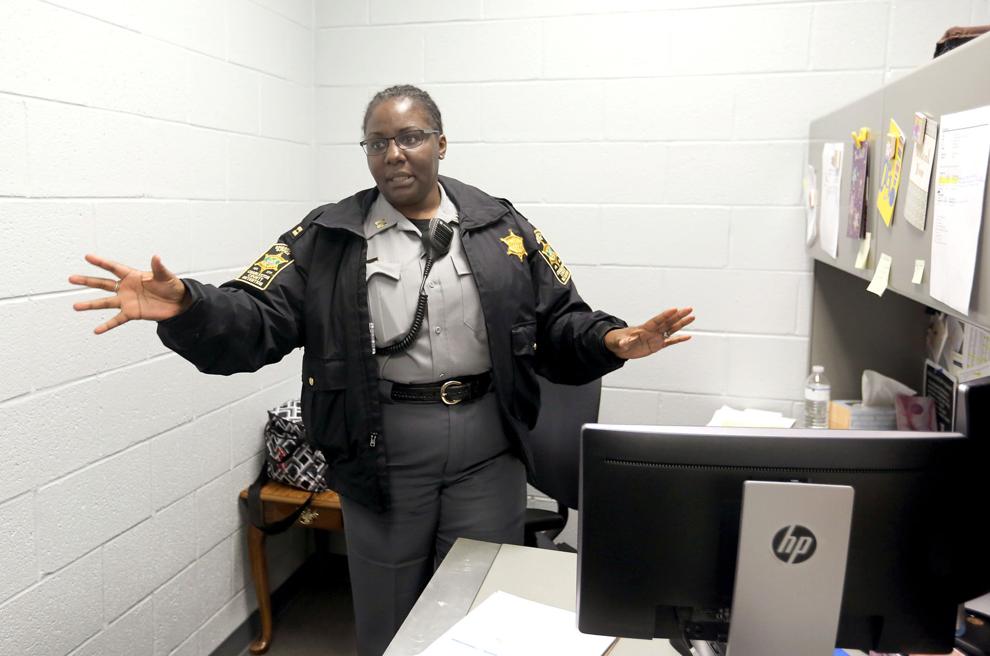 If an officer tickets these individuals or takes them to the Stabilization Center instead of arresting them, delays can be more easily avoided, Salters said. Day-to-day processing of inmates at the jail runs more smoothly, which also helps make sure inmates get to their bond hearings on time.  
Capt. Roger Antonio, a spokesman for the Charleston County Sheriff's Office, noted that while there have been declines in the local inmate population, the jail's total population is still substantial because inmates facing immigration charges — a population not addressed by CJCC's work — and inmates being held on behalf of other South Carolina jurisdictions are also held at the facility. 
Community impact
For Deputy Chief Delmar Johnson, who oversees the North Charleston Police Department's Uniform Patrol Division, CJCC's initiatives are helping to focus and boost efforts already underway at a city level to increase community trust and safety.
"It gives us more freedom," Johnson said. "Unfortunately, before this program, sometimes (individuals) would fall through the cracks and they would be in jail longer than they would be now that this system is in place. There are societal problems and we're not going to be able to arrest our way out of them."
Police officers have always relied on training, experience and discretion when determining whether they need to make an arrest, he said. Having resources like the Tri-County Crisis Stabilization Center and risk assessment tools gives those officers more to draw on.
The center reopened in June 2017 after an eight-year hiatus, providing 10 beds for homeless adults and those with mental health or substance abuse issues — people who before may have ended up in jail or taking up space in an emergency room.
These initiatives and others have led to a 42 percent drop in so called "familiar faces," people booked into jail three or more times in two years, according to the most recently available CJCC data. 
"We've done this in three years here, and I really do think we'll do a lot more over the next three," Danford said. "We are continuing to learn and adapt and move things forward. The kind of conversations that we have today have evolved a good deal."
Pennington has seen this evolution firsthand.
Through a decades-long career as an attorney, the public defender said he has seen many examples of lives negatively impacted by an inefficient, overtaxed justice system. 
"I think it's sometimes hard for folks who have stable employment to understand," Pennington said. "(Jail) becomes a destabilizing influence that can immediately ripple out. Poor people have ended up getting incarcerated at a disproportionate rate."
A few of the council's initiatives are helping to directly address these concerns, he said. 
First, bond hearings now have a public defender present who can represent defendants that are too impoverished to afford a private attorney. In years past, some defendants would show up for a hearing without an attorney present. 
In addition, magistrates are now being provided with a tool to assess whether a defendant is likely to flee the community if released and how much of a danger they are to others. 
That document gives magistrates valuable information they can use to better determine whether someone should be released of their own recognizance, or if they should be given a money bond, according to Pennington and others.
Often, when someone is brought before a magistrate for their first bond hearing, they have virtually no opportunity to assemble evidence that they are not a significant danger to the community or a flight risk, Pennington said. 
"We have asked magistrate judges in the past to make a decision without any kind of help," he said. "It's the high price that we've paid for generations."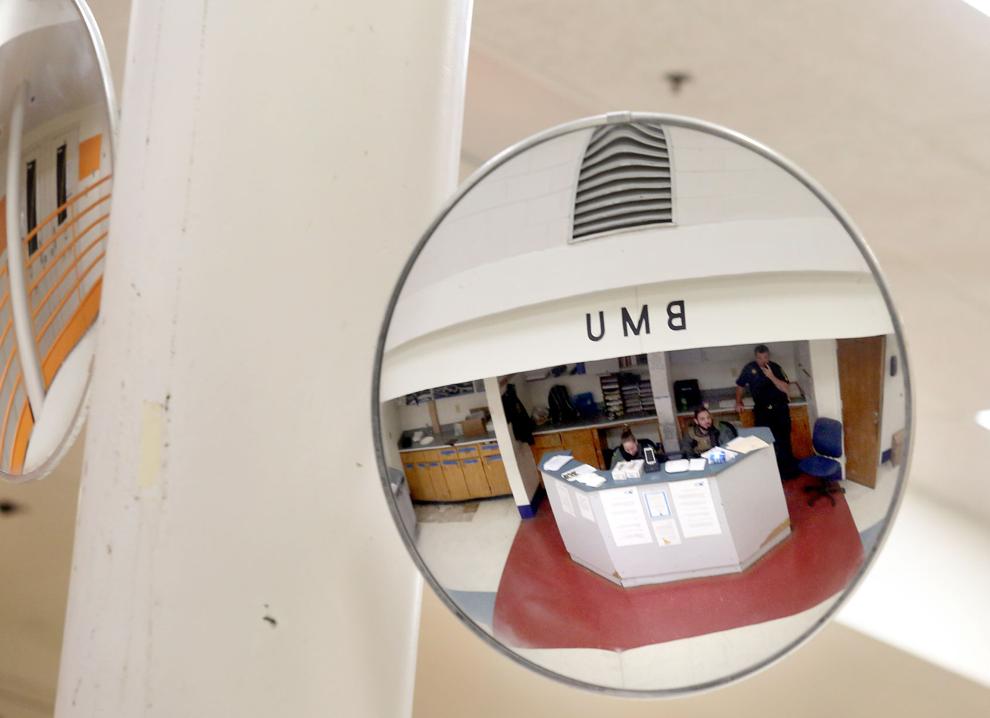 Challenges
As local officials celebrate the progress made over the past three years, some groups have remained skeptical of reforms.
Don Mescia, executive director of United Bail of America, an industry lobbying group, said that he agrees with efforts to provide treatment programs and other resources.
"You have got to get more judges, more public defenders, more state attorneys," Mescia said. "In the middle there could be reforms that could make common sense."
But changes to the bail system could have unintended consequences by removing the sense of responsibility and investment that paying bail creates for a defendant and their loved ones, he said.  
The CJCC has not advocated for eliminating the bail system but has encouraged the use of personal recognizance bonds when appropriate. 
Use of such bonds increased by 29 percent from 2014 to 2017, according to the council's most current data. 
Under South Carolina law, a person arrested on suspicion of a crime must appear in bond court within 24 hours where a magistrate assesses whether a that defendant is at risk of failing to appear for trial and a risk to public safety.
For Danford, the council's work is aimed at giving those magistrates the best possible information to use while assessing a defendant's case.
Building a future
With the CJCC beginning to reach some of its initial goals, Danford and others involved in the project are setting their sights on the future. 
Inmate reduction efforts have nearly reached the council's goal of a 25 percent decrease in three years, she said. The Stabilization Center, risk assessment tool, expansion of public defenders to bond court and other initiatives are continuing to help drive down those numbers and steer people in need of help toward treatment programs where they can get help instead of being incarcerated.
Danford said she and others leading the project are working to make the reforms self-sustaining through reallocating cost savings locally and finding other grants and additional sources of funding so that the project is not reliant on money from the MacArthur Foundation. 
They're also looking to fill seats on the council with community representatives for sectors like business, health care, survivors of crime and those who have been previously incarcerated.
"I want to make sure what we do ... is going to be more and more focused on community," Danford said.