The briefing hadn't even finished when Jim Newsome's phone rang.
The CEO of the S.C. Ports Authority answered it, as would any other public official in South Carolina when Hugh Leatherman calls.
It was 2011, and the state Senate's top budget writer was flummoxed that federal officials had just announced the long-sought deepening of Charleston Harbor, a project critical to South Carolina's economy, would take until 2024 to complete.
Leatherman wanted to know how he could speed the process along. He then set to work on delivering a solution. Over the next year, he fought to fund the port project up front, even as the state slowly recovered from Recession-era budget cuts.
After months of negotiating, the General Assembly allocated a whopping $300 million toward the harbor deepening — enough to cover the entire estimated cost of the project, including the federal government's share.
Federal officials were amazed. The move shaved years off the project's estimated completion date, now set for 2021. A new shipping terminal that accompanied the deepening now bears Leatherman's name.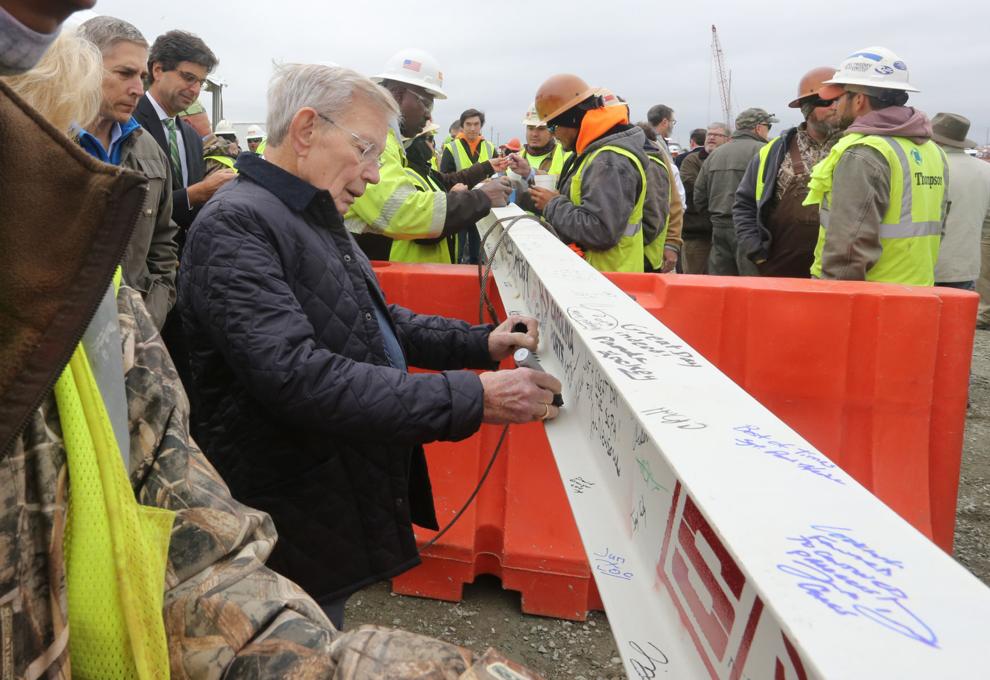 "We had a good project, but that was a difference maker," Newsome said. "It caught their attention."
That kind of influence has become Leatherman's calling card at the Statehouse, where his pragmatism, deal-making and political survival instincts have helped him accumulate power over a four-decade career in the Senate.
Leatherman is quiet and reserved on the Senate floor. His slight frame, glasses and age-creased face don't make him an imposing presence. Most South Carolinians wouldn't recognize him on the street.
But Leatherman, who turns 89 on Tuesday, has been a force behind the scenes for years, pulling the strings of state government to influence everything from how much South Carolinians pay for gas and college tuition to which roads get paved and whose projects get funded. 
Since orchestrating the 2001 Republican takeover of the Senate that put him in charge of its budget-writing committee, Leatherman has acquired positions on a series of lesser-known boards and committees that control agencies' ability to borrow and spend money for specific projects.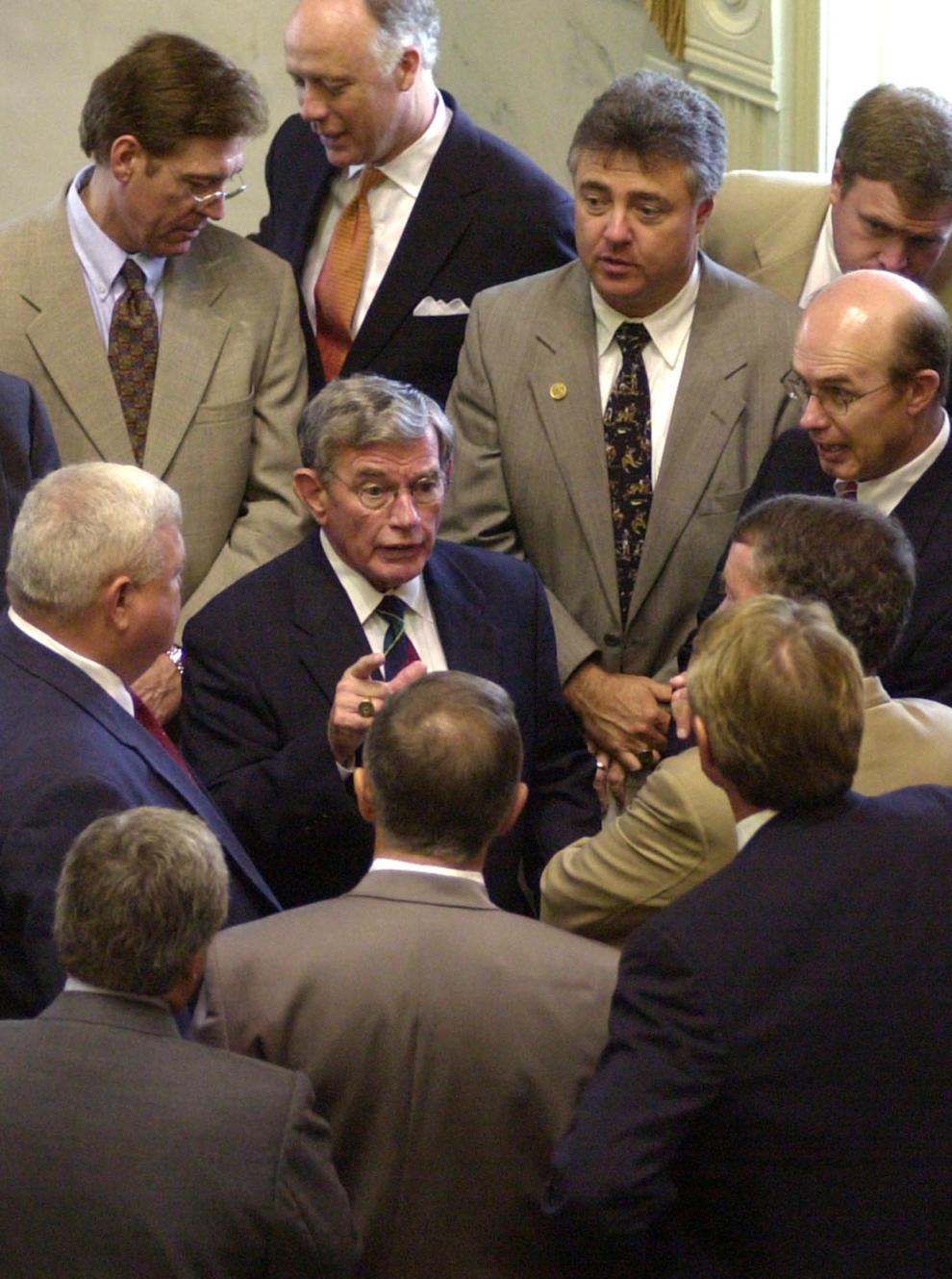 He has leveraged those positions to become a political rainmaker at the Statehouse, directing roadwork, negotiating tax deals to bring major companies to South Carolina and distributing tens of millions of dollars in grants for local projects to fellow senators like candy. Senators and state officials who must come before Leatherman for that money have learned to hop on board with his agenda or risk being left behind.
Though he is elected by only a tiny fraction of South Carolina's population, Leatherman's fingerprints are on billions of dollars in state spending every year.
"Nothing of importance happens in South Carolina without his approval," said state Treasurer Curtis Loftis, one of more than two dozen people interviewed for this story.
Leatherman plans to continue wielding that influence a while longer. The Florence Republican is seeking re-election for an 11th term this year, one that would keep him in office well into his 90s. He is unopposed in both the primary and the general election. And he won't rule out running for another term after that. 
Still, his ascent and longevity have fueled criticism of a state government that, by design, places far more power in the Legislature than the governor. The system historically has been dominated by a series of elderly legislators who were not elected statewide.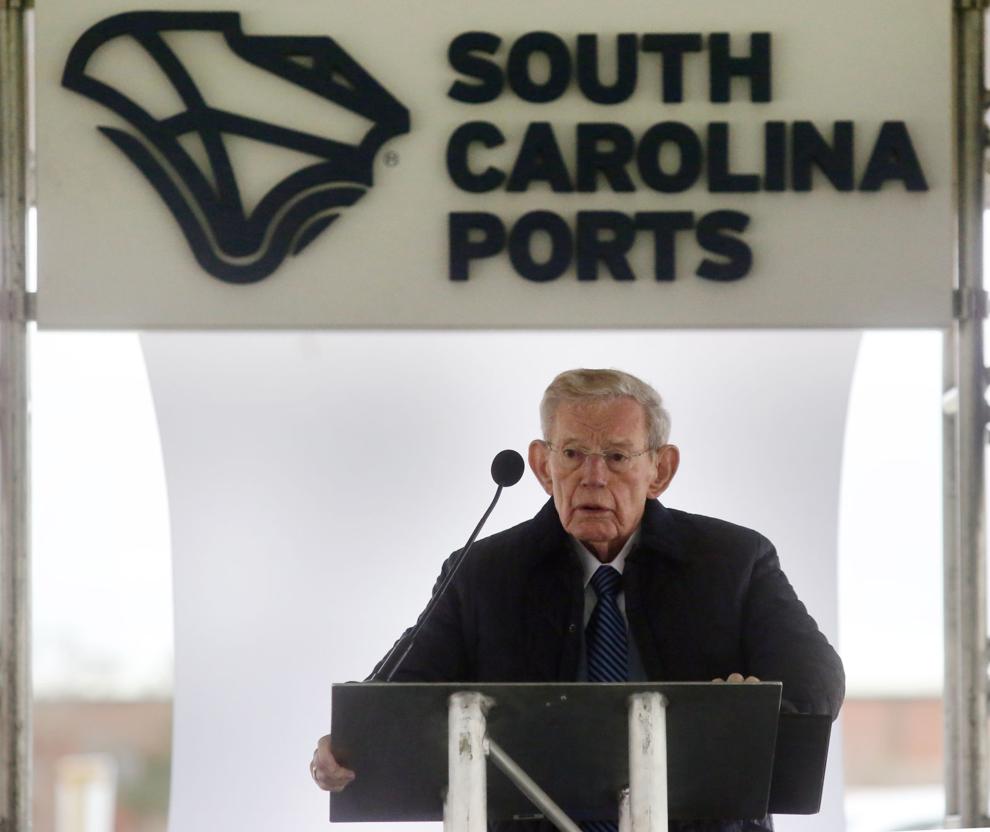 Others before Leatherman — storied lawmakers like Solomon Blatt, Marion Gressette and Edgar Brown, whose names adorn state buildings on the capitol complex — similarly rose to power in the General Assembly and remained for decades.
Leatherman's influence also has come with scrutiny of his business dealings with the state, including tens of millions of dollars in S.C. Department of Transportation contracts for a concrete business he founded and that still pays him a salary.
"He's a representation of how South Carolina has been run and is still run," said Dana Beach, the former director of the Coastal Conservation League.
Those criticisms haven't deterred a political survivor who ran unsuccessfully for governor as a Democrat in 1986, switched parties at an opportune time a decade later and accumulated more influence as a senator than he ever could as the state's chief executive. 
Leatherman has walked a political tightrope for years, working with both Democrats and Republicans — and even sworn enemies, at times — to push his pro-infrastructure agenda.
"I hate everything he stands for, but I respect the hell out of him," said Scott English, a former chief of staff to Republican Gov. Mark Sanford, who clashed with Leatherman for eight years on government spending. "When you're sitting at the top of the mountain for 20 years, a lot of people have made a run at him, and none of them have succeeded."
The climb
Leatherman's rise to the top of South Carolina's power structure started on a farm in Lincoln County, N.C. The plow he operated as a young man was powered by a mule, not a tractor. He worked long hours, but never on Sunday.
At the insistence of a dedicated high school principal, he enrolled at North Carolina State University — then North Carolina State College — to study civil engineering, though he says now he knew almost nothing about the field. 
He graduated in 1953 and went to work at a concrete plant in Charlotte. Business boomed, and he began looking for a way to start his own enterprise. He and a business partner secured a $50,000 loan and took over an aging concrete facility in Florence County. They founded Florence Concrete Products in 1955.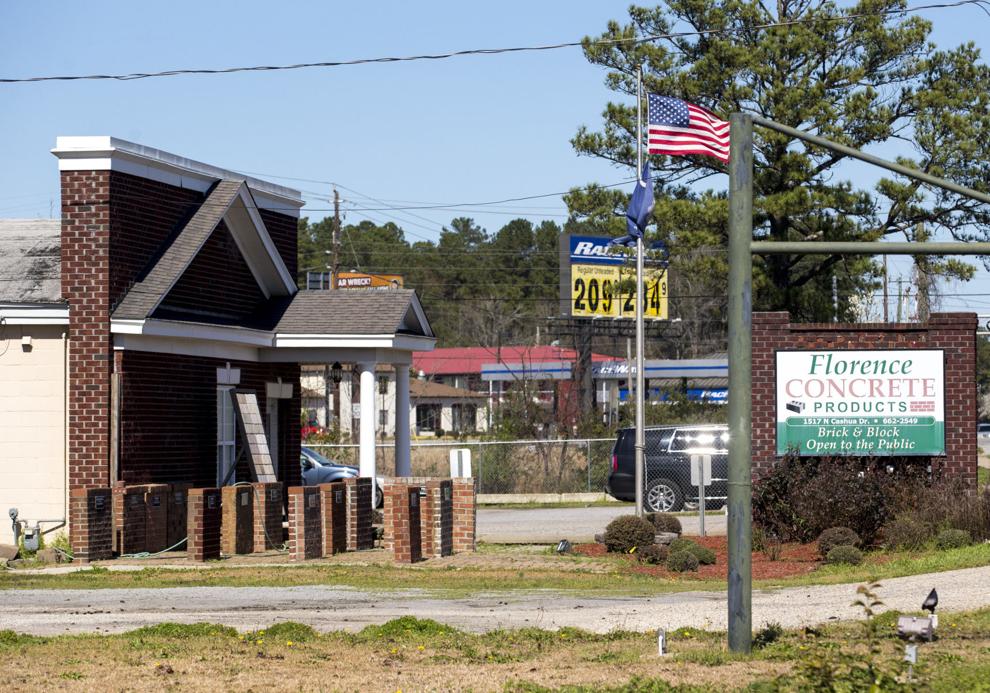 Leatherman started his career in politics on the town council of Quinby, a bedroom community of about 800 just north of Florence. Leatherman said a decade on the council taught him the importance of building consensus.
"To get things done on that little town council, you had to have people with you," Leatherman told The Post and Courier in a recent interview. "And to have people with you, you had to be willing to be with people when they needed you."
Frank Willis, who served on the council with Leatherman, said the future senator was serious about the job despite the community's size. Fellow council members turned to Leatherman when they needed something done, he said.
"Even then, his stature and his influence was felt," said Willis, who later became mayor of Florence.
Leatherman began eyeing the Statehouse, thinking he would challenge an incumbent for a spot in the 124-member House of Representatives. But a local senator had resigned to become a judge, and friends persuaded him to run for the vacant Senate seat instead.
Leatherman ran as a Democrat. Back then, only Democrats won in South Carolina, and elections were typically decided in the Democratic primary, Leatherman recalled.
The 49-year-old Leatherman won election after a primary runoff and entered the Statehouse in 1981 as a "young, bright-eyed, know-it-all from the Pee Dee," as he would describe himself decades later.
He joined a bipartisan group of freshman senators who often voted as a bloc, an arrangement that gave them unusual clout for first-term legislators. Another was Harvey Peeler, now president of the Senate.
Peeler still remembers their orientation. A dairy farmer from Gaffney, Peeler sat in a cramped conference room as senior senators droned on about the chamber's rules and procedures. He recalls looking over at Leatherman and seeing him scribble notes methodically.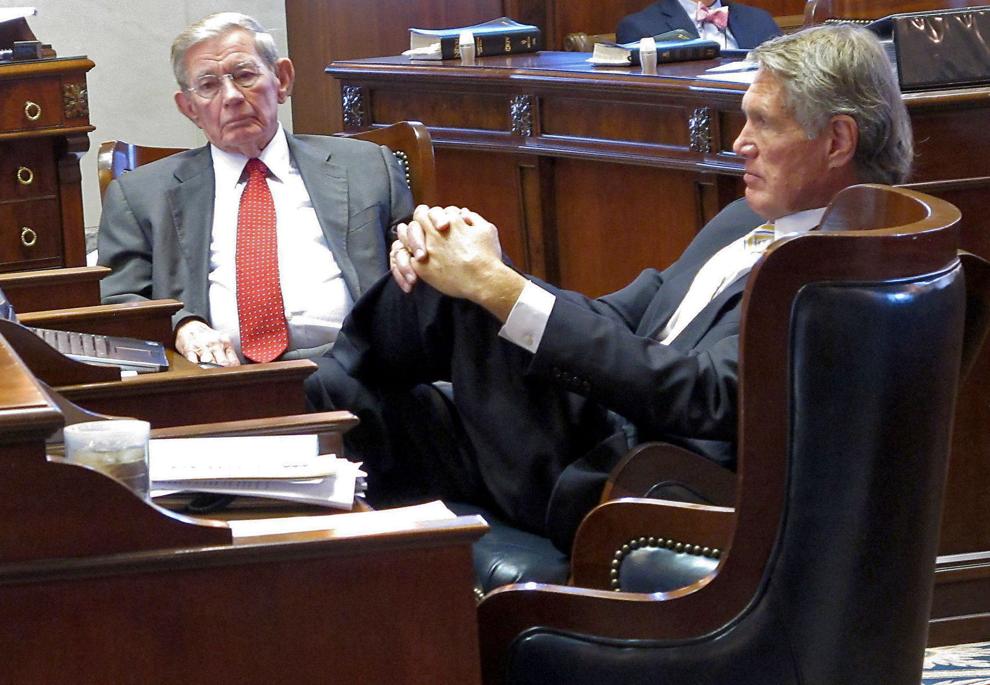 "I was just glad to be there, but he was taking notes," Peeler said. "It was obvious that I was a milkman and he was an engineer."
Leatherman began to garner clout and attract headlines. During his second term, he joined a group of more than a dozen senators who drafted their own version of the budget over a dispute about a state reserve fund.
When a fellow senator called them "renegades," Leatherman and his colleagues had "I AM A SENATE RENEGADE" T-shirts made and wore them one day to the Statehouse. As Leatherman recalls, their efforts didn't have much impact in a Senate driven by rules and seniority.
Still, he became a vocal critic of government waste and took a keen interest in the state's transportation department. As chairman of the legislative Highway Oversight Committee during his first term, he railed against the agency because of a perception that its workers were lollygagging on the side of the road. He called for a consulting firm to review its "poor" public image.
That focus on the transportation agency and construction laws has raised suspicions for decades about how his own business interests dovetailed with his legislative agenda.
After just five years in the Senate, Leatherman took a shot at the state's highest office, launching an ill-fated run for governor as a Democrat. He traveled the state in a "Leathervan," touting his business experience and efforts to take down the "good old boy" system that critics today say he operates.
"I can assure you that this state will no longer tolerate taxpayers' dollars going to those with influence," Leatherman told attendees at a Charleston Lions Club meeting, "but rather will be spent in a prudent, business-like manner."
Near the end of the campaign, the Leathervan broke down. So did his run. Leatherman won just 9 percent of the vote in the June 1986 Democratic primary and finished last in a four-candidate field. He never ran for governor again.
"He came to understand … that pursuing his work in the Senate would likely permit him to do more for the people of South Carolina than having served a couple of terms as governor," said Fred Carter, president of Florence's Francis Marion University and a close friend.
Taking control
A decade later, Leatherman was among a string of South Carolina Democrats who switched parties after the 1994 election, mirroring a trend that played out in other states. That election saw Republicans gain the majority in both the U.S. House and Senate for the first time in 40 years as conservative white Democrats continued to bolt for the GOP as part of the so-called "Republican Revolution."
When Leatherman announced his change, state Senate Democratic Leader John Land prophetically said at the time: "I don't think Hugh Leatherman will walk the party line and follow the dictates of the governor's office as Republicans are expected to do." 
Soon after the switch, Leatherman set out to strengthen his new, splintered party. He formed the Senate GOP Caucus, organizing the chamber's Republicans for the first time to coordinate ahead of key votes and raise money for re-election campaigns. Leatherman became the head of the caucus.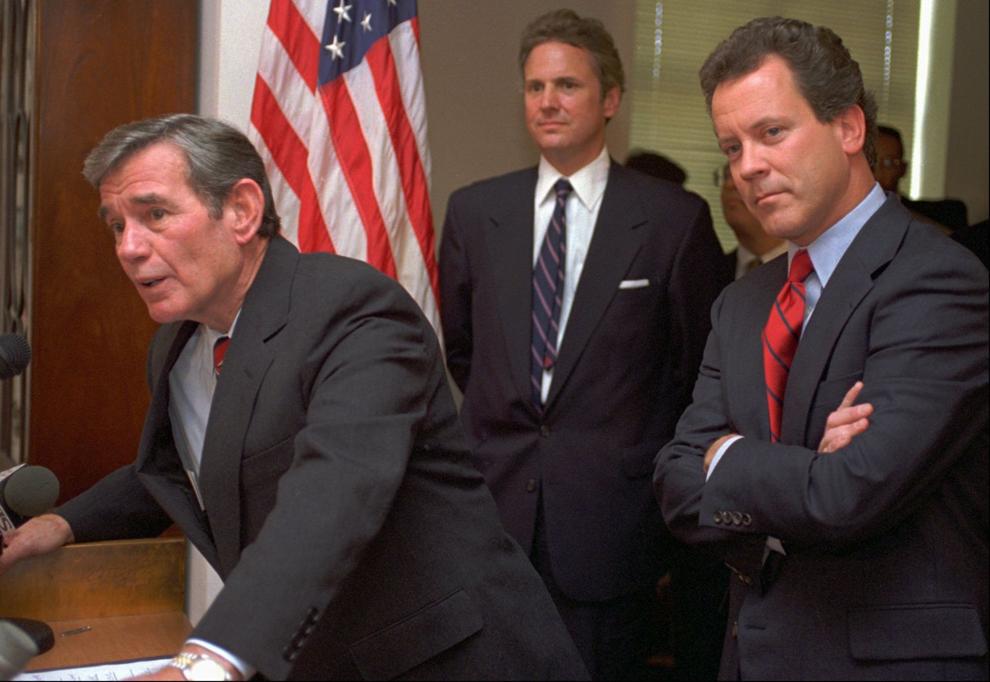 The group roared into action, flipping Senate seats until a chamber that had been controlled by Democrats for 124 consecutive years was split 50-50. Shortly after the 2000 election, a group of Senate Republicans convened in Spartanburg at Leatherman's request and decided they would work to take control of the chamber. They made plans to persuade several conservative Democratic senators to switch parties, knowing they needed just one more vote to gain a majority.
Leatherman began pushing his longtime mentor, Democratic Sen. Verne Smith of Greer, to switch. The two were close, often eating dinner together after long days on the Senate floor. But Smith didn't feel right about abandoning his party. 
They talked repeatedly as the new session approached, Leatherman gradually wearing down a hesitant Smith. Finally, they met for dinner in a back room of the Palmetto Club, an exclusive hangout for lawmakers, lobbyists and businessmen a block from the Statehouse in downtown Columbia.
What happened next isn't crystal clear — though everyone agrees Smith decided to change parties that night.
Senate Transportation Committee Chairman Larry Grooms, a Bonneau Republican, recalls that GOP Caucus members were told Smith, who died in 2006, switched after Leatherman promised he could remain chairman of the Senate Labor, Commerce and Industry Committee as a Republican.
But Leatherman said that's not true. He said he won Smith over by playing him a VCR tape of an attack ad that was aired against Leatherman in the 2000 election. In a recent interview, Leatherman couldn't recall the exact details of the ad but remembered it was "one of the dirtiest campaigns I've been in."
Leatherman said that video was the final straw for Smith. He formally switched parties soon thereafter.
With its slim majority in tow, the Leatherman-led caucus met secretly and formulated plans to seize power in the Senate.
A group of them decided to ditch a Senate rule that decided committee chairmanships based strictly on seniority, regardless of party. Without that rule change, senior Democrats would continue leading powerful Senate committees.
Every Sunday night for weeks, Leatherman and a handful of caucus members held conference calls to discuss plans and bring fellow Republican senators on board.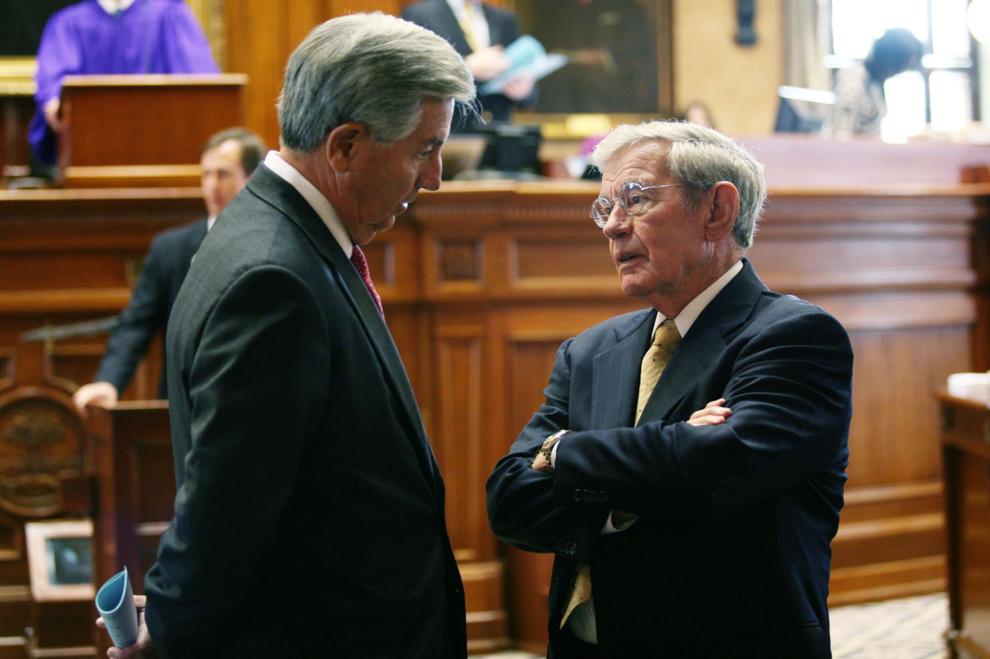 Republicans who weren't keen on the idea fell in line when they were reminded they could assume powerful positions under the new structure, recalled former Senate Education Committee Chairman John Courson, a Columbia Republican who resigned in 2018 after pleading guilty to misconduct in office.
The day before making their move, the caucus met in a private room at the Palmetto Club and arranged the chairs in a semi-circle to resemble the Senate floor, Leatherman recalled. They rehearsed making motions, made plans to overcome Democrats' objections, picked which senators would speak and decided what they would say.
Leatherman even hired an expert on parliamentary procedures out of Greenville to revise and perfect their script.
"We had it orchestrated beyond belief," Leatherman said. 
The next morning, the Republicans made their motions and voted to rewrite the Senate rules over Democrats' objections.
With one change, seven senior Democrats lost control of their Senate committees and were replaced by less experienced Republicans.
Leatherman was installed as Senate Finance Committee chairman, replacing Democratic Sen. John Drummond at the top of the panel that decides how state money is spent.
Leatherman had looked up to Drummond as his idol when he joined the Legislature and landed a spot on the Finance Committee. 
But Drummond, a 34-year Senate veteran, wasn't allowed a chance to speak on the floor about the rule change before it was voted on and approved, former Democratic Sen. Phil Leventis recalled.
"When I was a (prisoner of war) in France, I was never treated with so little respect as I was that day," Leventis remembers Drummond telling him.
At the time, Leatherman told The State newspaper the change would simply reflect how committee leadership is determined in Congress.
"Times change," he said. "I don't think there's any apology necessary, quite frankly."
'Hugh helps everybody'
Years ago, as a hotshot freshman senator, Joel Lourie took the Senate floor and held up the budget with a last-minute amendment that called for spending more money on impoverished school districts.
The Columbia Democrat remembers Leatherman walking right up to him in the center of the Senate chamber, placing a hand on his shoulder and speaking in his low, gravelly voice. "Senator, that's probably a good idea, but this just isn't the time to discuss it," Lourie recalls Leatherman telling him.
"That's code for, 'You need to pull this amendment if you ever want anything out of me again,'" Lourie said.
Senators and state agency leaders have learned to interpret that code over the years, adjusting to Leatherman's transactional style of governing.
The 2001 Senate takeover landed Leatherman a host of new positions that he now leverages to influence state spending.
Senators come to him for money to improve roads, build parks and fund nonprofits in their districts. State agencies need his permission — sometimes over and over — to pursue construction projects. He chairs the board that determines how much state agency heads get paid.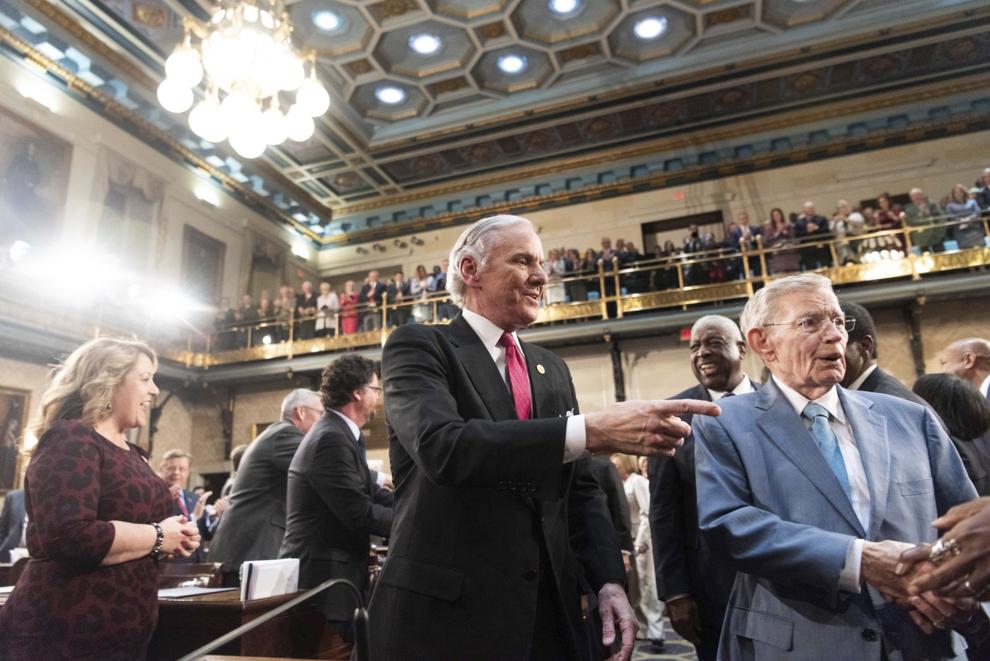 Most everyone has learned not to bite the hand that feeds them. That's why Leatherman doesn't need to issue threats or offer quid pro quos to get his way, current and former colleagues say.
"I think there was always an element of fear, but it wasn't something verbally," said former Senate Judiciary Committee Chairman Larry Martin, a Republican from Pickens. "There were never any threats. You just knew there were certain things you didn't want to do. He'd remember it in a way you wouldn't like."
Leatherman has been generous with senators from both parties. At their request, he directs tens of millions of dollars each year from the budget to local projects across the state. Leatherman said in the recent interview that the grants help build support for the state budget every year. Senators have less incentive to fight the massive spending plan if they can take home a slice of it to their districts.
Former Democratic Sen. Kay Patterson recalls having a hard time getting the state to erect a welcome sign at the entrance of the Round O community in Darlington where he was born and raised. He came to Leatherman for help, and state money for the sign came through shortly thereafter.
"He knows how to treat people. Hugh is my homeboy," Patterson said. "Hugh helps everybody with their little projects back home."
But Leatherman has faced criticism for how he directs that money. State Sen. Dick Harpootlian, a Columbia Democrat, has blasted the subterranean earmarks process and called for the state inspector general to investigate how the money is ultimately spent.
"We're looking at the matter," Inspector General Brian Lamkin said, declining to comment further.
Other critics have said Leatherman uses the grants process to punish foes.
"It's always been about dangling taxpayer dollars for certain pet projects," said Sen. Grooms. "If you're not in alignment with him on certain issues, things that are important to your district find their way out of the state budget."
Leatherman said that's not true. He said he judges projects on their merits. Many go to communities that otherwise can't afford them.
"I don't view those requests as earmarks," Leatherman said. "I view those requests as things that the senator needs for their district and for their people."
Still, the grants and the inherent goodwill they buy have made him one of the most effective legislators in the state's history.
'Take it to the bank'
When Boeing was considering coming to South Carolina, the aerospace giant's top attorney knew where to focus his efforts. He spent months building a relationship with Leatherman.
Leatherman and Boeing general counsel Michael Luttig negotiated the deal throughout the fall of 2009 in small meetings and over the phone. Leatherman had to learn how to use a BlackBerry cell phone in order to keep in touch with Luttig during an economic development trip to Asia.
Back in his Senate office, they secretly worked until late one October night with then-Commerce Secretary Joe Taylor to hammer out details of a $450 million tax incentives package that would bring Boeing's next plant — and 3,800 new jobs — to South Carolina
Leatherman was uniquely qualified to lead the negotiations, legislators recalled, because he could promise Boeing that he would deliver the Senate votes necessary to approve the deal. 
He is known around the Statehouse for his persuasion, and for regularly calling senators to gauge their concerns and brief them on new developments. This time, Leatherman was calling to secure votes for a massive tax incentives package.
One day after Leatherman's handshake deal with Luttig, the Senate approved the incentives. The vote was unanimous. Boeing was coming to South Carolina.
"Whatever he told you he was going to do, you can take it to the bank," said Sen. Martin, the former Judiciary Committee chairman.
The Boeing deal is one of Leatherman's crowning achievements. A model Boeing 787 Dreamliner jet was painted into Leatherman's Senate portrait, unveiled in 2017, as were plans for the expansion of the Port of Charleston.
Both are evidence of Leatherman's ability to move mountains from his Senate perch.
Leatherman has demands outside the Legislature: He has a wife and six children, and he is a member of a Florence Methodist Church. Still, he works at a pace that remains legendary among South Carolina's part-time legislators.
One of only a few legislators with a research staff at his disposal, Leatherman is known for his preparation and his tendency to launch volleys of probing questions in Senate hearings and debates.
After the collapse of the V.C. Summer nuclear plant construction project in July 2017, Leatherman created a special committee to investigate what went wrong, who was responsible and how to prevent S.C. ratepayers from being charged billions of dollars for an abandoned power plant.
He put Senate Majority Leader Shane Massey and Senate Minority Leader Nikki Setzler in charge and then checked in with them nearly every day over the next year, including Thanksgiving and three times one Sunday morning while Setzler was in church.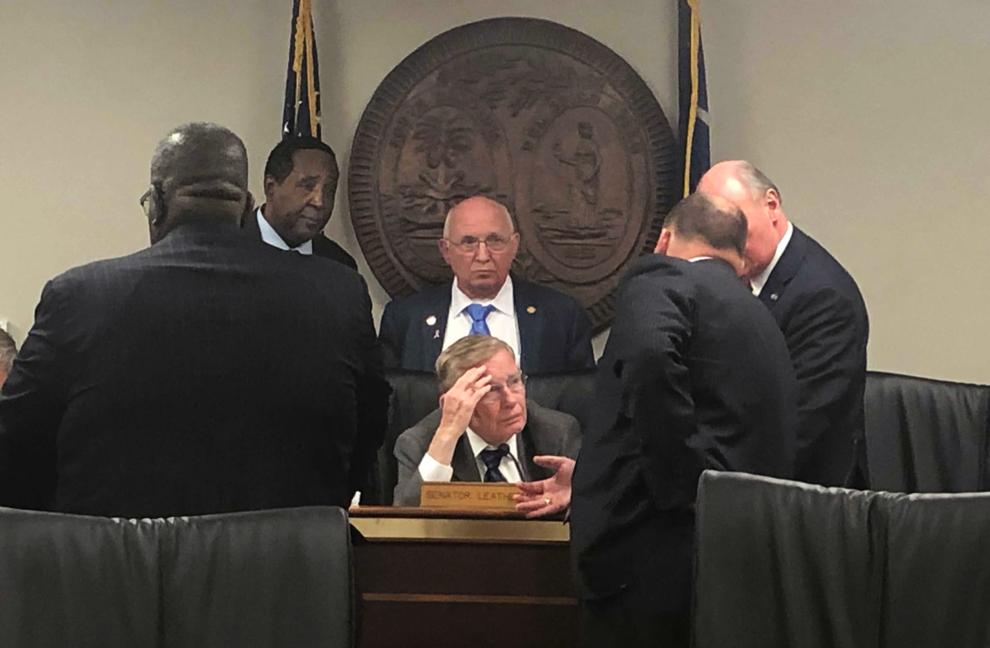 "If he's got something he wants, he'll lock down and be tough as nails to try to accomplish what he thinks is best for the people of this state," Setzler said.
Taylor, the former Commerce Secretary, said Leatherman is one of only a few legislators who focus on helping the entire state.
Leatherman has helped come up with money for upgrades to U.S. 123 in Easley and Interstate 85 in the Upstate. Decades ago, he supported the construction of a pair of roads in Horry County that now funnel tourists to the Grand Strand.
 "He was extremely influential in getting the support of those Senate and House members to get those projects funded," said Billy Alford, a former chairman of the state's Highway Commission.
Still, he has made sure his home district doesn't miss out at budget time. Supporters and critics alike have marveled at Leatherman's ability to bring home the bacon for Florence County and the greater Pee Dee region. 
In 2015, a study recommended the S.C. Department of Mental Health provide more nursing home beds for a growing population of aging veterans. It suggested building one large nursing home in Columbia, where the agency already has a handful of nursing care and psychiatric facilities.
The agency needed money for the project from the Senate Finance Committee and permission from a legislative panel that approves construction projects — both chaired by Leatherman.
He was receptive to the concept, but Leatherman first wanted the agency to rethink the proposed location of the home. Months later, the department came back with plans to build two smaller ones — one of them in Leatherman's hometown of Florence.
The plans were approved. The homes are expected to bring about 100 new jobs each and millions of dollars in economic impact.
"I think the Department of Mental Health made the wise decision in moving those away from Columbia," Leatherman said.
'The game changes'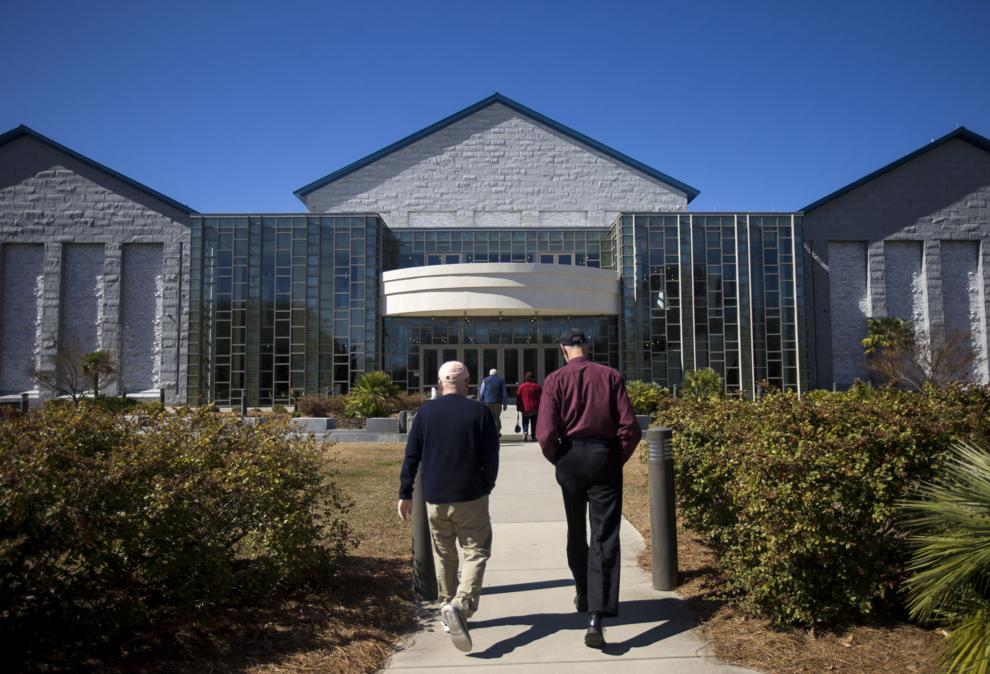 Nowhere in South Carolina is Leatherman's influence more apparent than Florence.
The state's Pee Dee region was long viewed as a series of towns to pass through on the way to the beach or up Interstate-95. The city of Florence reflected that, lacking attractions and amenities to bring and keep people there. Its population was stagnant, hovering just under 30,000 from 1980 to 2000.
But since Leatherman took over as the Senate's budget chief, Florence's downtown has undergone a dramatic shift. The city added a $17 million library in 2004, a 61,000-square-foot performing arts center in 2011, and a multi-level county museum featuring art and history galleries in 2014. 
Local leaders say that Leatherman's involvement is often key to completing major projects in the region, even if they don't use state money. 
The senator's name is attached to several buildings around the city. There's the Leatherman Senior Center, the Leatherman Science Facility at Francis Marion University and the soon-to-be-completed Hugh and Jean Leatherman Medical Education Complex. The performing arts center has Leatherman's bust near its entry doors. An inscription on it says his "strong and unwavering support has fulfilled the dream of a performing arts center for the citizens of the Pee Dee."
Florence Mayor Stephen Wukela said Leatherman wants to be involved in projects in the city. He quizzes officials on the layout, the size of new sewer lines and the type of soil a development will be built on. Wukela said he has learned to prepare for those conversations. 
Leatherman said he is proud of bringing many additions to the region, but he listed the year-round Pee Dee State Farmers Market, on U.S. 52 between Florence and Darlington, as one of his favorites. He said he lobbied for the market after seeing one in Asheville, N.C.
"My folks elected me to go to the South Carolina Senate to represent them and I've done that, and they're extremely happy with my service," he said. "At least, that's what they tell me; they keep electing me."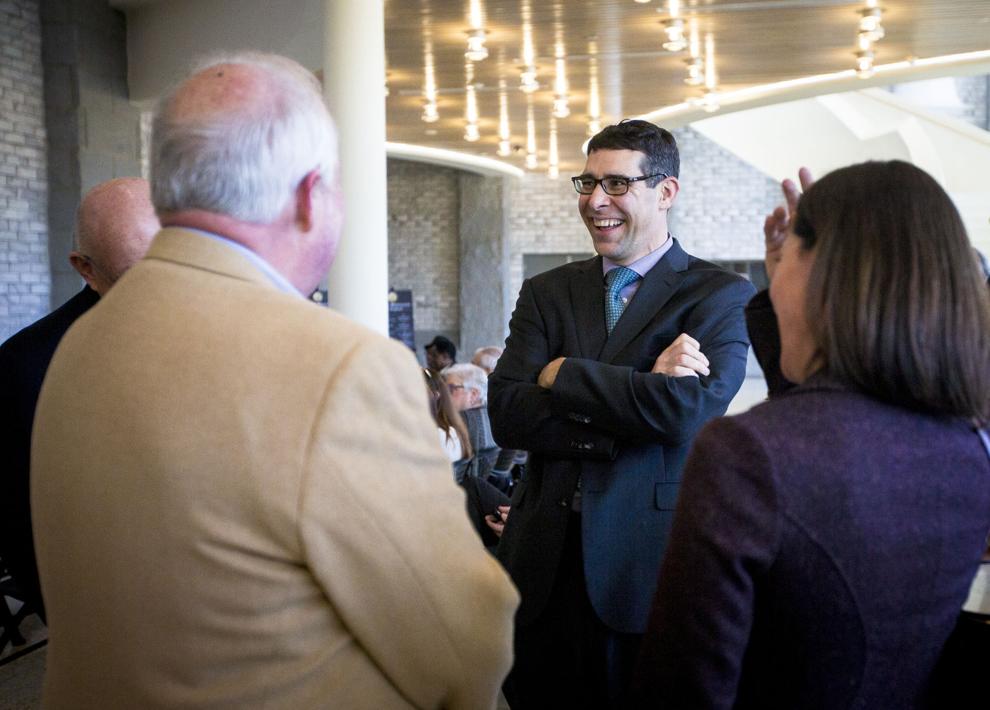 Leatherman's hands-on approach has led to criticism that he disproportionately funnels state money toward the Pee Dee region and Florence. Beach, the former Coastal Conservation League director, accused Leatherman of directing transportation funds to add lanes to Pamplico Highway, which runs southeast from Florence. In 2014, Beach lay on the highway during rush hour, waiting for a car to approach, to illustrate that the expansion was unnecessary. 
Frank Willis, Florence's mayor from 1995 to 2008, said Leatherman's focus on using infrastructure to propel economic development is integral to the region's recent growth. The city's population is now nearly 38,000, and Florence County's is almost 140,000. 
He said Leatherman was key to getting Honda to locate a plant in the Florence County town of Timmonsville after it appeared the company wouldn't come without a site that had direct access to Interstate 95.
Practically overnight, Leatherman got the Department of Transportation to agree to build an interchange, sealing the deal, the former mayor recalled.
"Those of us that live here in the Pee Dee have long decried that we're the abandoned part of the state," Willis said. "Along comes Senator Leatherman, who dominates the Legislature, and this is his home. The game changes. We went from the little orphan to the princess in the ball."
Financial gain
Leatherman's critics say he has used this power to enrich himself and those around him, as well. South Carolina's weak disclosure laws and Leatherman's reticence to reveal much about his business interests have only fueled those concerns.
What he does disclose in financial forms shows that he and his family bring in an untold amount of income from companies, rental properties and the Florence concrete business he co-founded.
Leatherman, who was independently wealthy before running for the Senate, has never publicly said how much money he has made from the concrete company while serving in the Legislature.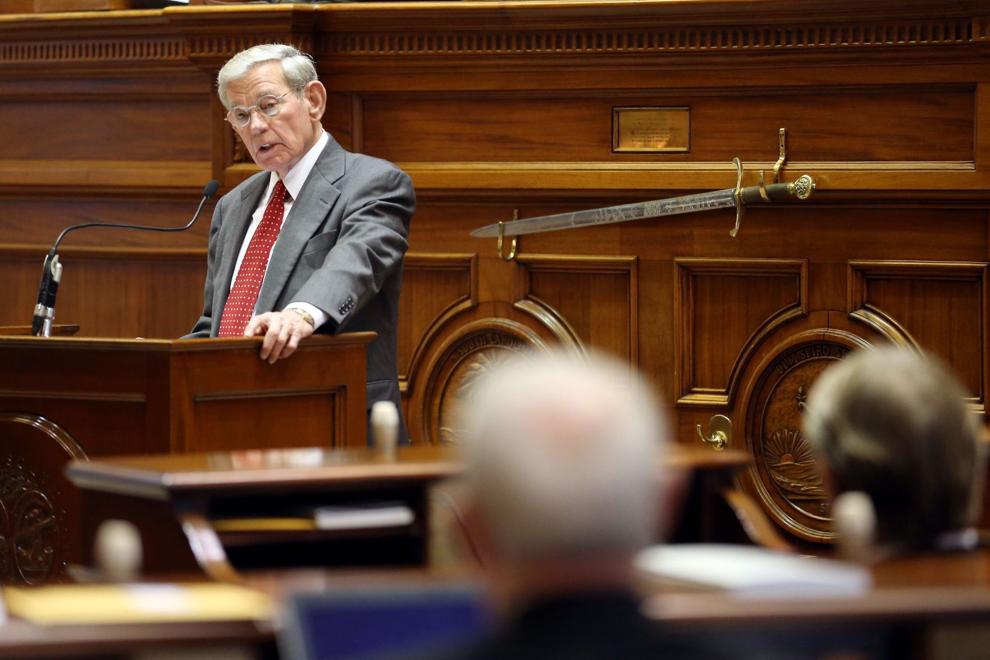 He didn't budge in a recent interview.
"That's between the company and myself," he told The Post and Courier. 
Leatherman didn't disclose that he received a salary from the company until a 2016 change in the state ethics law forced lawmakers to divulge more sources of their income. He owns about 16 percent of the company, he said in an interview, and also makes dividends from it, documents show. 
Concerns about his ties to the concrete business and his roles overseeing the state budget and Transportation Department have lingered for decades. So has the company's regular contract work with the state, the full extent of which is also unknown. 
The company has secured more than $28 million in state transportation contracts alone since 2001, The Post and Courier found by reviewing procurement documents and agency reports. But the total since Leatherman joined the Senate in 1981 is certainly higher.
In response to a Freedom of Information Act request, the state Transportation Department said it could not produce a breakdown of its payments to the concrete company before 2007 because it no longer keeps records of those transactions.
In 1985, when he announced he would run for governor, Leatherman asked the State Ethics Commission to review whether Florence Concrete Products could seek Transportation Department contracts while he was a candidate, or if he became governor.
The commission said the company could do business with the state so long as Leatherman took no official action regarding contracts. The idea was "to avoid even the appearance of impropriety."
Transportation officials from the time said agency staffers were aware of Leatherman's connection to the concrete company, but they insisted that didn't affect the state's decision to do business with the company. Its contracts with the department are regularly for concrete bridges. 
Herman Snyder, a former state highway engineer in the 1980s, said he remembers that company employees made a presentation to state transportation staff about using a type of concrete bridge that the business produced.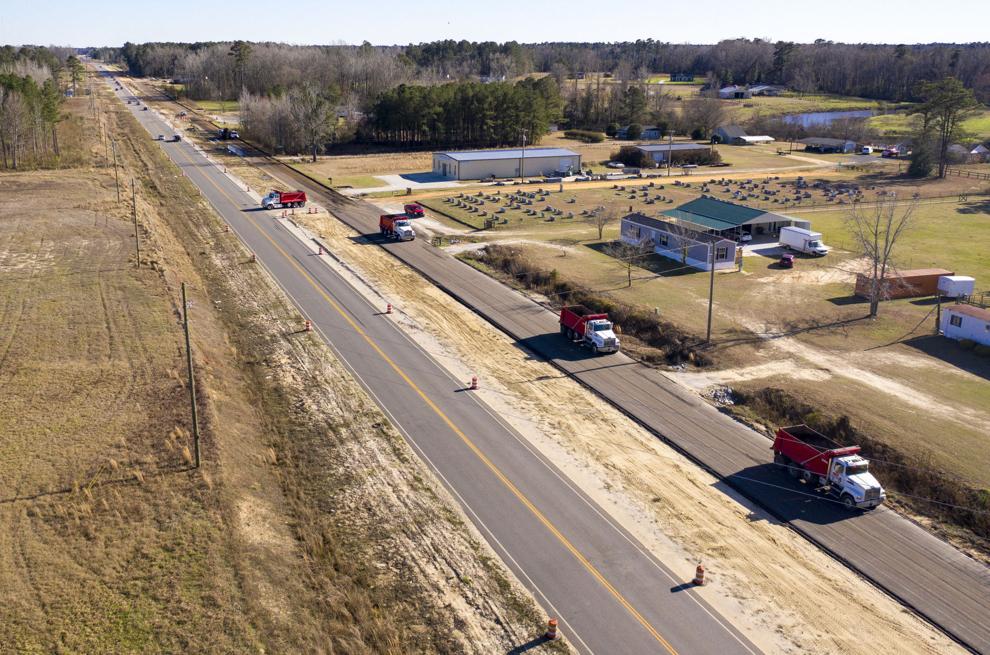 It happened just once, Snyder recalled, and he said Leatherman never pressured him to do business with the company.
In 1991, Snyder took an Alford plea for violating the state ethics law, meaning he agreed to plead guilty but maintained his innocence. He was accused of accepting money from two contractors while he was the highway department's second highest official.
Joe Rideoutte oversaw the state transportation agency in the late-1980s before leaving in 1990 amid criticism of his handling of a wreck involving a state vehicle. He said the department bought bridges from Leatherman's company because it made a good product.
"I can't remember that Florence Concrete ever did anything that was illegal," Rideoutte said.
Florence attorney Tommy Rogers made Leatherman's business ties a campaign issue during his bid to unseat the senator in the 1992 Democratic primary. Rogers questioned the amount of work the company did with the state once Leatherman joined a panel that oversaw highway budget issues.
In 1993, the concrete company did $1.5 million in business with the state — more than any other business owned by a legislator, according to an Associated Press article at the time. 
Leatherman resigned as its president because it became too much to balance that job with his legislative duties, he said. But after stepping aside in 1992, he still worked as a consultant and listed the company's phone number as his own business contact, according to an Associated Press news article from 1994. 
Leatherman, in an interview, said the company bids for Transportation Department contracts in a competitive process. He said he has never put pressure on the transportation agency on behalf of the business.
Sherry Jones, president of Florence Concrete Products since 1996, did not respond to interview requests made by email, phone and in person. 
Willis, the former Florence mayor, said he thinks that Leatherman is no different than other legislators. Yes, he has a vested interest, but so do lawmakers who are lawyers and represent clients with interests affected by what happens at the Statehouse.
Leatherman's 2019 income included $27,000 for his legislative salary and related expenses, about $850 for reimbursements for working on state boards, and undisclosed earnings from a variety of companies. 
His wife, Jean Leatherman, is a real estate agent.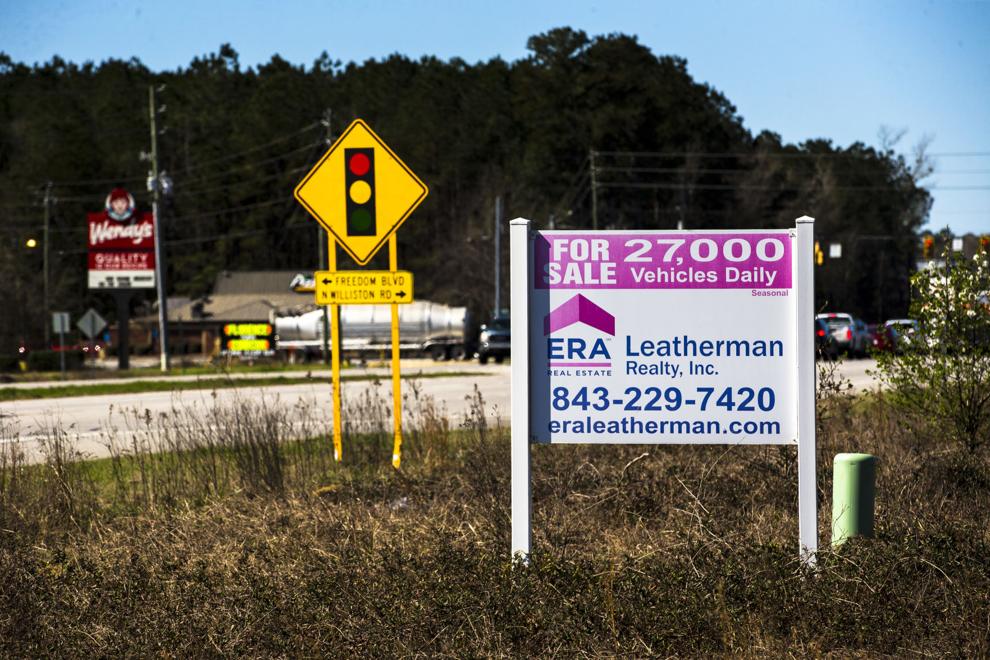 The couple own stakes in at least 23 residential and commercial properties — some of them vacant plots of land — across the state, according to a review of records in 15 counties.
The majority are in the city of Florence, including the Leathermans' 6,100-square-foot home, valued at $600,000. The couple purchased the property, which is next to the Florence Country Club, in 1985. 
The median value of a house in the county was $141,700 in 2018, according to census estimates.
Their holdings also include a property on Rutledge Avenue, located by the Medical University of South Carolina in Charleston, and a beach-front property on Isle of Palms, according to county records.
Critics have also said one of Leatherman's children benefited from the senator's position in state government. 
Karen Leatherman was appointed to Francis Marion University's board of trustees, an unpaid position, by the General Assembly in 2016. She unseated a pastor for the position.
She has also received more than $400,000 for health screenings for the state's public employee benefit agency since 2016, according to state ethics disclosures.
Leatherman, who is a trustee emeritus on the university's board, said insinuations that his daughter got the job because of him are a lame excuse. He noted that Senate President Harvey Peeler's brother, Bob, is on the Clemson University Board of Trustees.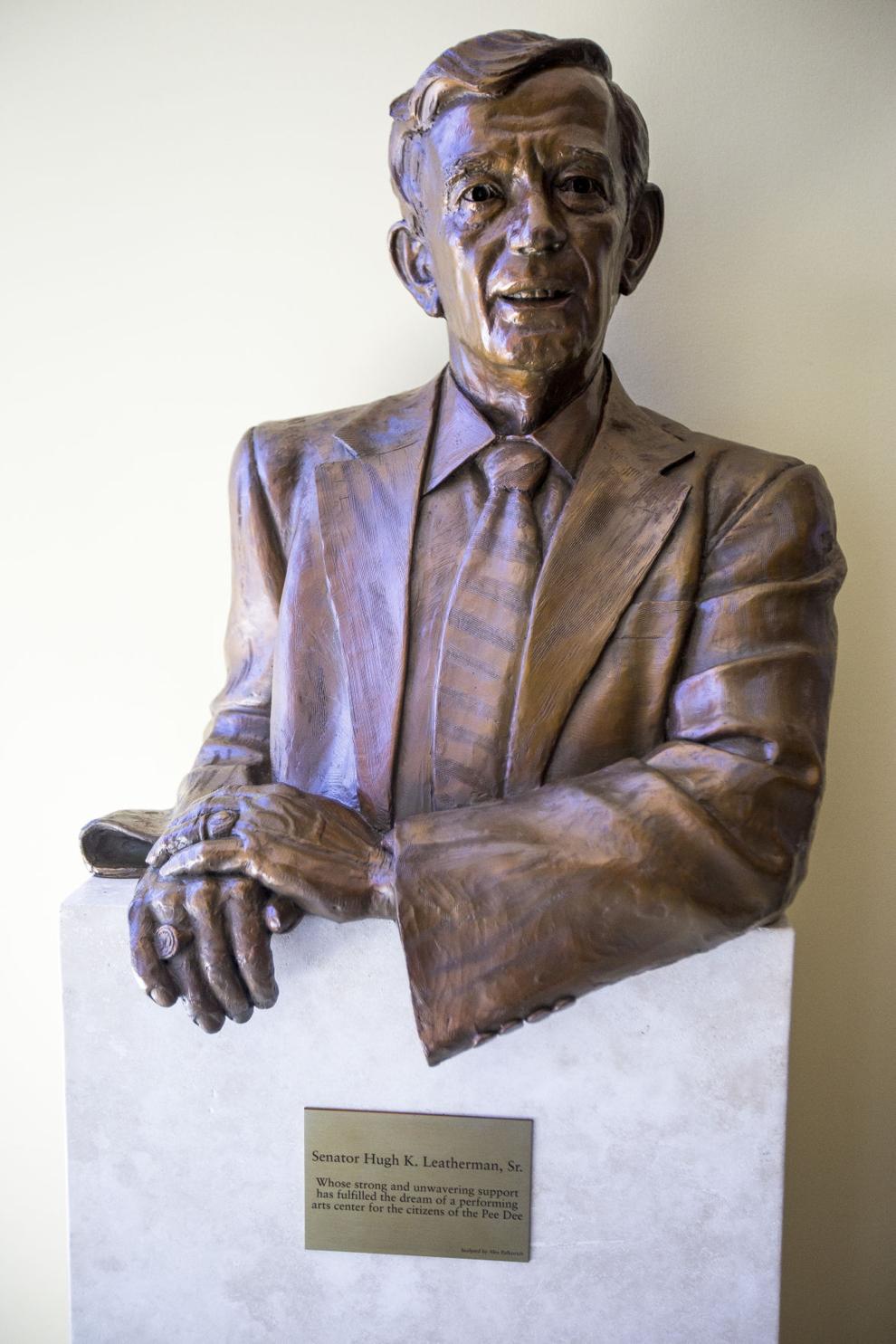 To date, no evidence has surfaced of Leatherman strong-arming state officials for his own benefit.
"People have been hunting for that Lizard Man, so to speak, for as long as he has been Senate Finance chairman," English, Gov. Sanford's former chief of staff, said, referencing the mythical Lee County swamp creature. "Either he has been really good at hiding it, or it isn't there."
All that power
South Carolina still operates under the 1895 constitution that intentionally limited the governor's power out of fear that an African American could one day win election to the office. Individual legislators, without term limits, have stepped into that power vacuum to wield outsized influence. Leatherman is only the latest to accumulate power through seniority and political calculation.
Snyder, the former highway engineer, said he remembers a call he received from former Barnwell lawmaker Solomon Blatt, who served in the Legislature for 53 years.
Blatt wanted to know why a road project he coveted wasn't approved. Surely the highway department had made a mistake. It didn't mean to do that, did it?
The road project was approved soon after, Snyder said.
"If you boil down South Carolina's problems and you have to pinpoint one, it's the concentration of power and secrecy in government," said Ashley Landess, president of the conservative think tank S.C. Policy Council and a frequent Leatherman critic.
Another Leatherman foil, former Gov. Mark Sanford, worked in vain for years to upend the status quo at the Statehouse. That meant fighting with Leatherman.
"In many ways, he's the personification of the old boy system of South Carolina politics that I disagree with and fought against," Sanford said. "We didn't see eye-to-eye on politics."
Former Gov. Nikki Haley cited similar criticisms of Leatherman when she endorsed his 2016 GOP primary opponent, Richard Skipper. Leatherman won the three-person race with 54 percent of the vote.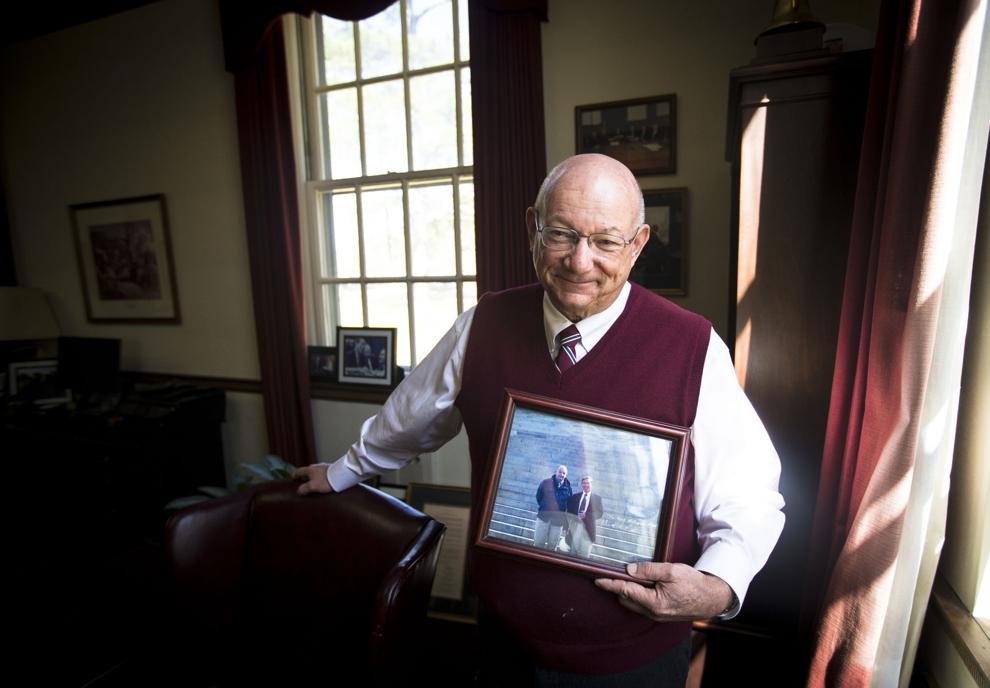 Carter, the Francis Marion president, sees it differently: People flock to Leatherman because he is a problem-solver and knows how to get things done.
"His efforts, his goodwill, his work seldom follow partisan lines," Carter said.
Only recently have cracks begun to emerge in Leatherman's authority.
His power was so sweeping that for five years he was Senate President Pro Tempore in addition to leading the Senate Finance Committee. But last year, he had to give up some of that power because of a change in the state's constitution. Leatherman had to pick between his two jobs. He stayed on as Senate Finance chairman, and Peeler was elected Senate president.
Talk of Leatherman slowing down or retiring have circulated around the Statehouse for years. Loftis, the state treasurer, said he will believe it when he sees it.
"People continually say to me, 'Well, you know he's getting older,'" Loftis said. "I just have to laugh because I've been hearing that for 10 years, and he's just as sharp today as he was when I met him."
For his part, Leatherman says he is in good health and has unfinished business at the Statehouse. 
Seanna Adcox and Glenn Smith contributed to this report.