That pretty little blue bird out your window last summer was the indigo bunting in the midst of migrating as far 1,000 miles.
Its mission is to save the world. Its secret weapon is big data.
That's the gist of the presentation renowned birder John Fitzpatrick will make Friday night at the Charleston Museum.
He contends new computer-driven visualizations that show bird species' movement and migration can change the way people think about animals, habitat and the environment.
Fitzpatrick is the director of the Cornell Laboratory of Ornithology, considered the benchmark of the science of birds. He presents the 2018 John Winthrop Civic Forum "The Power of Birds (and Birders) for Saving the World" starting at 6 p.m.
The event, sponsored by the Coastal Conservation League and Audubon South Carolina, is free and open to the public. The museum is at 360 Meeting St.
The visualizations are based on citizen science siting reports and observations such as bird roost rings — literally images of birds leaving their roosts in flocks large enough the local weather radar picks up the dispersal.
More than 120,000 people have submitted 12 million sighting lists to the online eBird registry.
The numbers are crunched and analyzed to graphically show the decline of more than 400 species in the United States alone.
The birds are dying from habitat and food loss due partly to over-development, pollution and other factors. The eBird registry is the largest and potentially the most valuable trove of citizen science in the world.
"Birds are interesting to people and they are sensitive environmental indicators," Fitzpatrick said. "If we understand what they're telling us and change our (habitat) management, we could reverse the decline."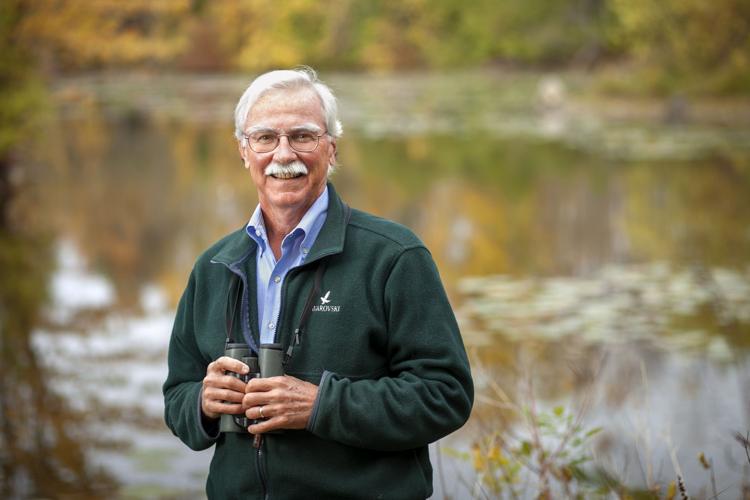 The visualization he will play at the presentation is "visually stunning, the heartbeat of the natural cycle," he said.
"One of the most powerful images I use is the annual life cycle migration for 100 different species in the Americas that Cornell Lab developed," said Sharon Richardson, Audubon South Carolina executive director.
The ability to collect, synthesize and distribute bird siting data has advanced bird and habitat conservation, she said.