Bridge drama got you down? Memes can help.
Local businesses and social media users are making light of the Wando River bridge closure with some crafty memes.
Here are some of our favorites:
1. "Hold My Beer"
Using the Wando River bridge closure as a way to advertise for this Saturday's Beer Garden at Patriots Point, the event's Twitter page posted this lol-worthy little meme, and isn't that the truth?  
Wando Bridge said "Hold my beer." LOL #chstrfc #chs pic.twitter.com/SuqTGIh0bu

— CHS Beer Garden (@CHSBeerGarden) May 17, 2018
2. Bridge Building for Dummies
As of Thursday, @TheWandoBridge has its very own Twitter handle, and the feed has been filled with some pretty funny and relatable sentiments. The bio reads, "Just a normal everyday bridge proudly servicing Charleston area residents since 1989," while the main image is a gnarled cable. We can all appreciate a good "For Dummies" edition every once in a while, and this one is pretty applicable. 
RT for your chance to win an autographed copy of this book personally signed by the engineers who built me #chstrfc pic.twitter.com/jmcbejFYNe

— WandoBridge (@TheWandoBridge) May 17, 2018
3. Bridge for sale
Aerial photography company Sky Eye Images has joined the fun by showcasing one of its drone photographs for a brand new meme. "One side works great," it reads. "The other side... not so much." 
To my friends in Charleston SC. #wandobridge #drones #bridge #wandoriver @MoultrieNews @chswx #chsnews @willhaynie @MtPleasantGov @1250WTMA pic.twitter.com/l74ncQppMO

— Sky Eye Images (@skyeyeimagesllc) May 17, 2018
4. Wando Bridge Run
@TheWandoBridge Twitter handle has come up with a brilliant t-shirt design. Who would buy these? Who's petitioning for this bridge run to take the place of the Cooper River? 
Huge thanks to @DavidKyle for helping come up with our slogan for the first ever Wando Bridge Run. #chstrfc pic.twitter.com/biTBsS3Wb9

— WandoBridge (@TheWandoBridge) May 17, 2018
5. 50% sure
Local Twitter handle @FauxcountryNews, which posts satirical local news, has joined the meme party with this one. The caption says it all. 
DOT Officials are "Like 50% Sure" the Wando Bridge Won't Collapse - https://t.co/EfC0nsk2Zp #chs #charleston #mtpleasant #wandobridge pic.twitter.com/nuLVWZBk9H

— Fauxcountry News (@FauxcountryNews) May 17, 2018
6. Traffic reminder
Thanks, Karoline Kaylor, for this fun reminder to leave early or be doomed. 
The thought of sitting in traffic again today.#wandobridge pic.twitter.com/hRTMQ9xbzq

— Karoline Kaylor (@Karolina_CHS) May 16, 2018
7. Duct tape fixes all
We're grateful to Lauren DeLuca Courcoux for this beauty. Duct tape might not work this time around...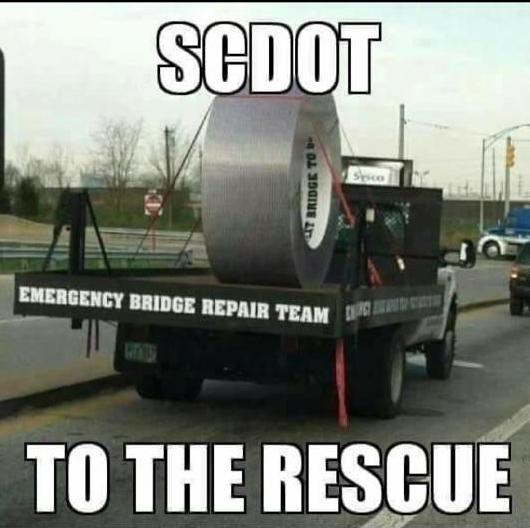 8. They're laughing at us, aren't they?
This malicious roadwork sign, provided in a meme from Teresa Thompson Mello, is one of the many to spur conspiracy theories about SCDOT. Are they really out to get us?! The "Haha!" at the end is a nice touch.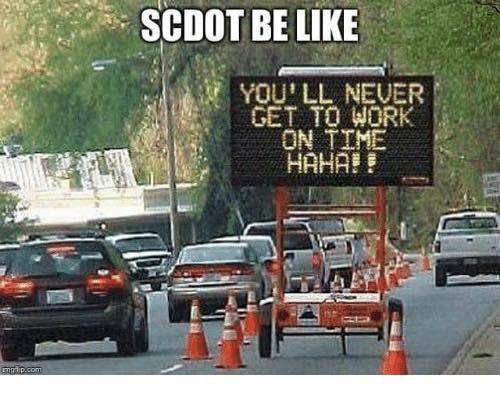 9. Go back to Ohio
As if the bumper stickers that say Ohio with the "I" as a palmetto tree weren't enough, this meme has surfaced. Bet those Ohioans are wishing they were back there now, huh? Thanks for sharing, Jodi Jackson.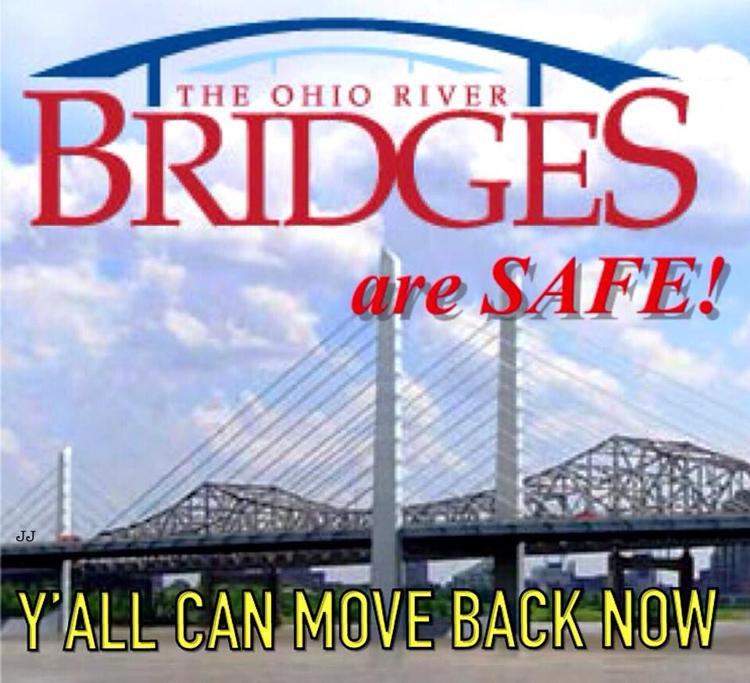 10. Hotel California
"You can check out but you can never leave." Thanks for the great morning and evening commute song advice, Torri Bentley Jacobsen. The Eagles classic will take up at least six minutes and 30 seconds of it.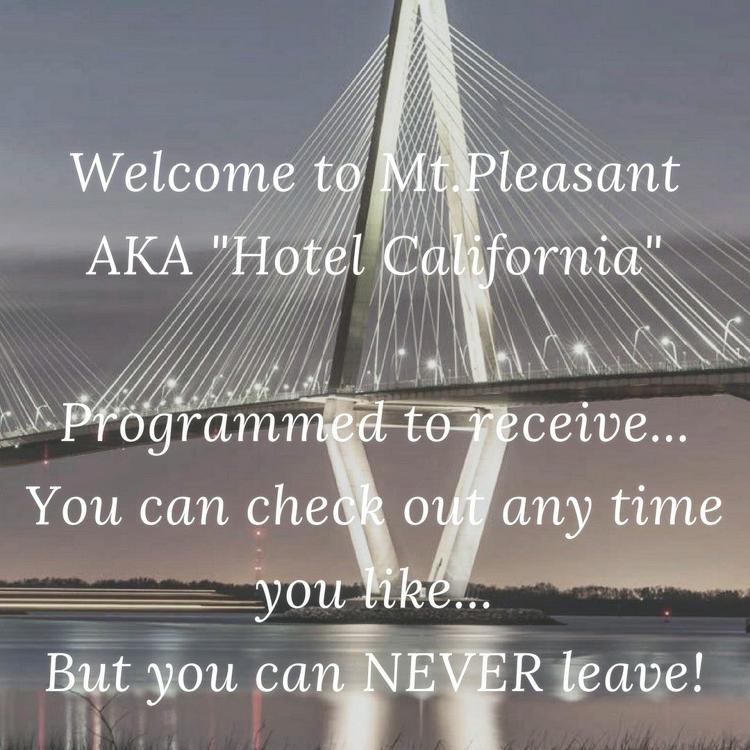 Have you seen some giggle-worthy memes or are inspired to create your own related to the Wando River bridge closure? If so, send them to koyer@postandcourier.com.