Across all corners of the state, significant and diverse parts of South Carolina's history remain at risk.
A slave cabin in rural Richland County, a high school in Dillon, a footbridge in an Upstate mill town, an Abbeville church, a century-old Florence home, and a modern downtown Columbia office building are among the places state preservationists see as endangered.
The list is rounded out with two Charleston area sites, including a Jim Crow era hotel on James Island and the officer residential district on the former Charleston Naval Base.
Preservation South Carolina reached out across the state for submissions, and it hopes the list will lead to breakthroughs that will save the sites, Executive Director Mike Bedenbaugh said.
"We're just excited to get them out there in the world and see what kind of positive attention they can attract," he said. "They might be able to find a solution beyond what the local community can do."
The group restricted potential sites to those owned by the public or large companies — or private properties whose owners agreed to be on the list, such as Cubby Wilder's Pine Tree Hotel on Mosquito Beach.
The idea of trying to advocate for endangered buildings by coming up with a list of prominent examples is nothing new: The National Trust for Historic Preservation has done it for decades. But South Carolina's statewide preservation group hasn't done it for more than a decade.
"It was time to give it a shot again," Bedenbaugh said. "Our focus on this is to be truly at-risk places. Some of them won't have solutions, but all of them will be worthy of being out in front of everyone."
Here's the list:
Kensington Slave-Freedman Dwelling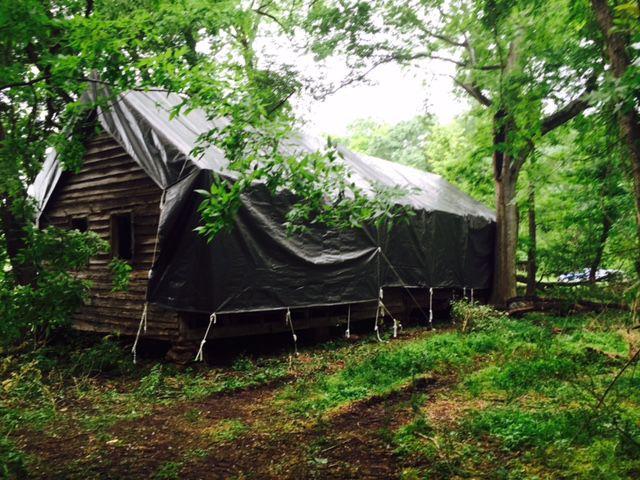 South Carolina once had thousands of slave cabins, but only a few hundred are left, said Joseph McGill, a Charleston historian who founded the Slave Dwelling Project eight years ago to draw attention to them.
McGill said he is particularly concerned about one in poor condition outside Columbia. International Paper owns about 2,000 acres that once were Kensington Plantation. An earlier permit process led the company to restore the plantation's dilapidated 12,000-square-foot Italianate mansion, but the slave dwelling about a mile away has been ignored.
The surviving slave cabin-freedman dwelling was constructed from two 1855 slave cabins that were joined together to make a larger home for share croppers who worked the property after the Civil War. They are all that remains of the original 40 slave dwellings here.
"This is not unusual," McGill said. "That's usually the way these things work — the money is put into the nice, beautiful architecturally significant house. This is an opportunity to right that wrong."
International Paper has treated the cabin for termites and placed a tarp over it to offer some protection from the elements, spokesman Tom Ryan said. It also has hired a contractor to analyze what work needs to be done.
JV Martin Junior High School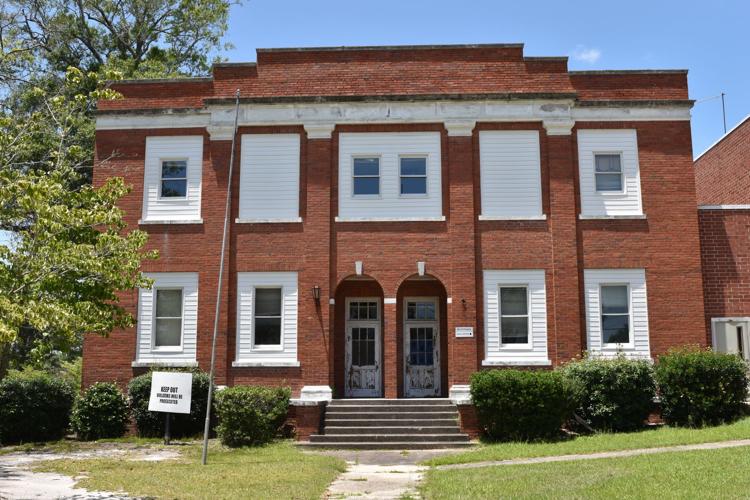 This Dillon grade school was built over time, beginning in 1896 and with additions in 1910, 1936 and 1957.
Barack Obama campaigned there en route to being elected president in 2008, and he drew attention to its aged and poor condition. During his presidency, the school was replaced with a new building, while the School District abandoned the historic complex and sold it to a nonprofit, which has struggled to raise money.
The school represents the loss of historical rural schools in the state.
James F. Byrnes Building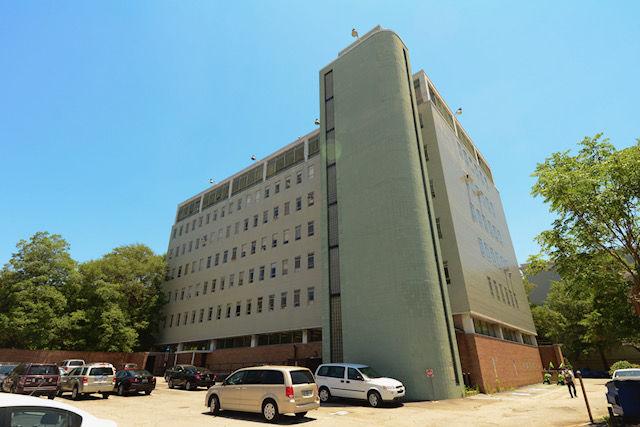 This modern office building was built in 1957 in downtown Columbia, as that city's main federal building.
It was named for James F. Byrnes (1879-1972), a South Carolina statesman who served in all three branches of the federal government as a congressman, U.S. senator, U.S. Supreme Court justice, U.S. secretary of state and representative to the United Nations. He also served as governor of South Carolina.
It later was deeded to the University of South Carolina, renovated and brought up to state and city standards as a central location for USC's programs. While considered one of Columbia's finer examples of modern architecture, the building has been listed for demolition in the South Main Street Capitol District Master Plan.
Trinity Episcopal Church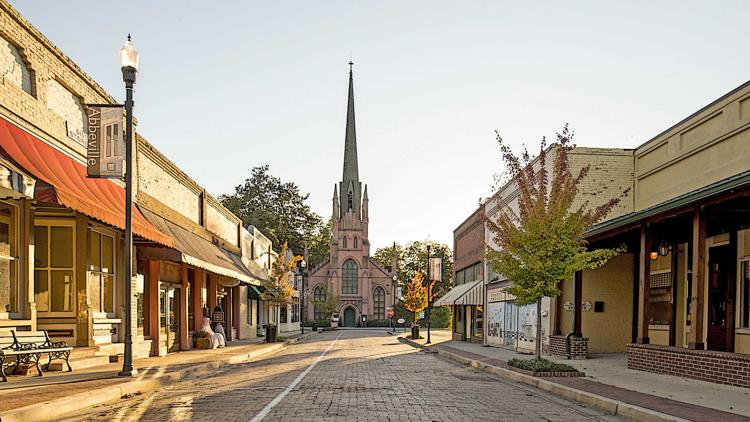 This Abbeville congregation was founded in 1842 and built its current sanctuary about 15 years later. The church was designed by George E. Walker, who also designed Towell Library in the College of Charleston's Cistern Yard.
Its grand chancel window and several other stained-glass windows were made in William Gibson's New York studio, one of the nation's earliest painters of stained glass. John Alexander & Co. of Columbia made its iron church bell, and its tracker organ, made by John Baker, was brought from Charleston.
Trinity and Abbeville struggled for years after the Civil War, and the church closed between 1930 and 1949. A 1970 renovation covered its original stucco with Portland cement that's now damaging the building by trapping moisture in its brick walls. Its 125-foot-tall steeple is at risk from rot in its wooden supports. The church has been closed until it can be stabilized.
The church is one example of once-grand rural churches that have suffered as their congregations declined. An independent group, Friends of Trinity, has raised more than $100,000, but repairs could top $2 million.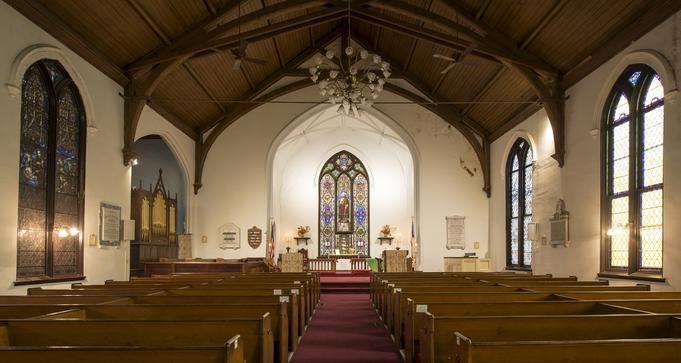 Pine Tree Motel, Mosquito Beach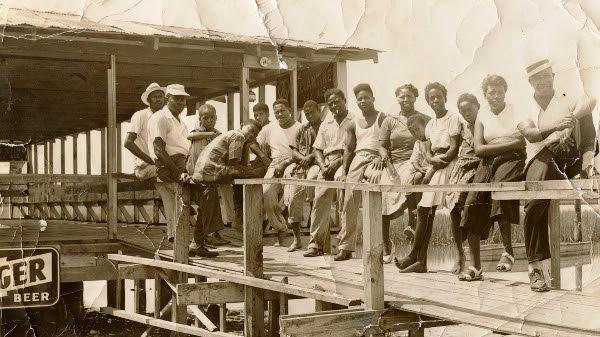 This modest, two-story hotel was built in 1961 when South Carolina's beaches were still segregated and Mosquito Beach on James Island was one of the few places where African-Americans were welcome.
The hotel had 14 rooms where guests shared a common kitchen and bathroom. Business at Mosquito Beach declined after integration, and the hotel never reopened after Hurricane Hugo damaged it badly in 1989.
Recently, the owners of Pine Tree Hotel had to defend the structure against aggressive Charleston County building officials who have fought to have it demolished — even after owners put up a chain-link fence to keep trespassers away. The Historic Charleston Foundation recently got a $43,084 historic preservation grant from the National Park Service to document Mosquito Beach's history.
Bedenbaugh said the hotel is not architecturally significant but is important to the cultural history of the Sol Legare community.
Piedmont Manufacturing Company Footbridge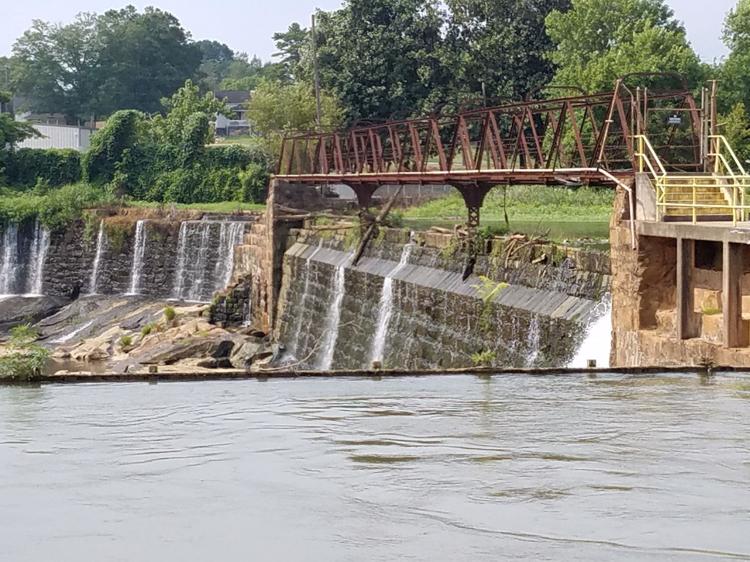 The Piedmont Manufacturing Company Footbridge and dam were built to support the company's mills, which were built between 1876 and 1880. The company's property was a National Historic Landmark until its mill burned down in 1983.
The footbridge, built around 1888, hasn't been maintained since that fire, and its iron has rusted and its wooden flooring is gone. Still, the footbridge represents the loss of historic fabric associated with South Carolina's industrialization after the Civil War.
Charleston Navy Yard Officers' Quarters National Historic District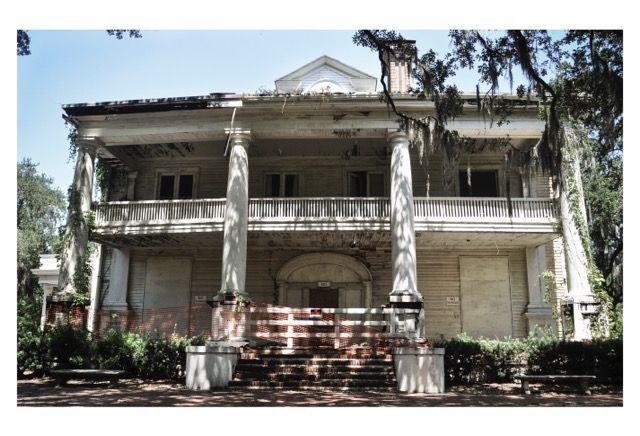 This district began its life as Chicora Park, an expansive park north of Charleston designed by the same landscape architectural firm that did New York's Central Park. The Navy bought the site in 1901, built an expansive base and shipyard there but moved away by 1996.
The Navy Yard Officers' Quarters National Historic District is seeing some of its buildings being renovated, but it still faces destruction from the potential loss of historical context within the District because of plans to build 42 new homes there.
Rear Adm. Robert Besal of the Naval Order of the United States said the officers' housing was designed to maximize breezes and keep a sense of solitude in the residential part of an otherwise bustling military base. The 42 new housing units would alter the landscape and lessen the historic context, which still reflects part of the Chicora Park plan.
Meanwhile, the former base's historic hospital district also landed recently on the National Trust's 11 most endangered list because of the threat of a new rail line being built there.
Sulzbacher House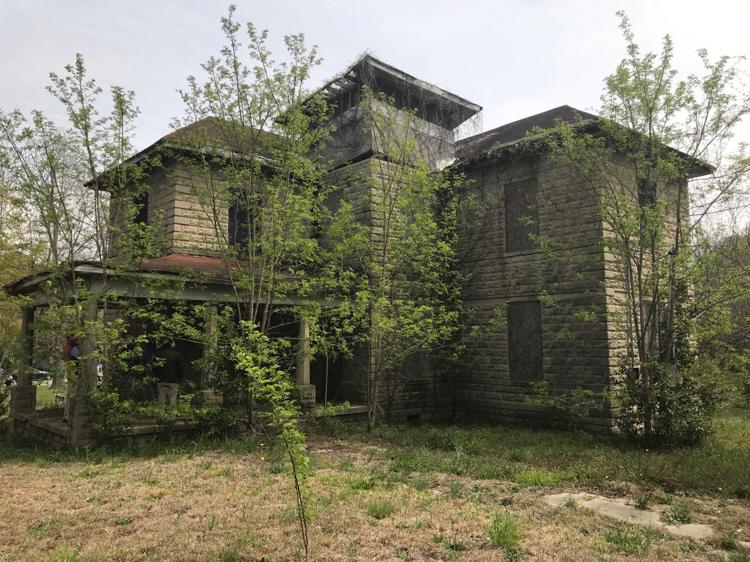 This abandoned 1912 home was the former residence of the Sulzbachers, a German Jewish immigrant family who played a key role in Florence County's economic development and cultural diversity. Isaac Sulzbacher was a watchmaker and owner of a jewelry company. He successfully petitioned the state in the 1880s to incorporate Florence County, and he maintained the clock in the Florence City Hall bell tower.
His home's architectural style is similar to many other Florence structures and reflects its early 20th century German immigrant community. But it burned in the 1980s and suffered roof damage. The city bought it and sought a permit to remove it to make way for a new affordable housing project.
Bedenbaugh said the home shows how historic structures and traditional community identity can be lost if a city's approach to economic development is too narrow.