When the Navy closed its North Charleston base in 1996, it left behind dozens of historic homes. After sitting vacant for two decades, many of the homes are being renovated to attract visitors and give the city a lively new core. 
North Charleston City Council signed off on plans to hire an interior design firm to turn a 1898 white cottage in the historic district along the Cooper River into a bed and breakfast. A second bed and breakfast eventually will follow inside a neighboring 1905 home already under renovation. 
Every step toward completing these projects realizes Mayor Keith Summey's larger vision of turning that part of city into a commercial center where locals and tourists alike can enjoy riverfront views.
"I want this to be the new downtown of North Charleston," he said Thursday.
The city is partnering with the Charleston Naval Complex Redevelopment Authority, where Sean McDonell works as an engineer. The views of the Cooper River are only part of the area's attraction, he said. 
"Everybody loves to see old homes being renovated," McDonell said. "And they all have some stories behind them." 
If all goes as planned, Summey said he hopes the area will become popular enough to attract water taxis.
"Our ultimate goal is to have Montague from 526 all the way to the river," Summey said. "And on the river, become downtown North Charleston."
'Pretty little cottage' 
The Charleston Navy Yard Officer's Quarters Historic District's 40 buildings were added to the National Register of Historic Places in 2007, partly because the buildings offer a comprehensive representation of architectural styles in military housing.
From their initial construction through World War I, the base's designers worked with late Victorian and early 20th century eclectic designs. Quarters F, an all-white Victorian-style home, was built in 1898 and initially served as the "pretty little cottage" of the keeper of Chicora Park, which preceded the navy base.
The 6,402-square-foot Victorian-era home is described by the National Register as a "typical Lowcountry vernacular Colonial Revival cottage design." It currently is used as an event venue. 
On Thursday, City Council voted to allow a city committee to put out bids for a design firm to create permanent, year-round bedding on the second floor. Summey said an outside firm will help design the downstairs for continued use for an event venue but also with living areas for a bed and breakfast. 
"We've go to have people who know what kind of furniture can be moved in and out," Summey said. 
RDA member Deborah Summey, the mayor's wife, and RDA Executive Director Robert Ryan will serve on the five-person committee along with three city staffers. 
The home is next door to the Eternal Father of the Sea chapel, a nondenominational church built in 1942 that was relocated and later renovated. The chapel is used mostly as a wedding venue. 
Admiral's House
City Council is expected to vote March 22 on a deal that would allow the RDA to work rent-free for 10 years and renovate Quarters A, the base's original Admiral's House, which also will be used as a bed and breakfast. 
Built in 1905, the two-story Neo-Classical Admiral's House needs a full renovation. It is perched atop one of the base's highest hills and faces south through a canopy of live oaks.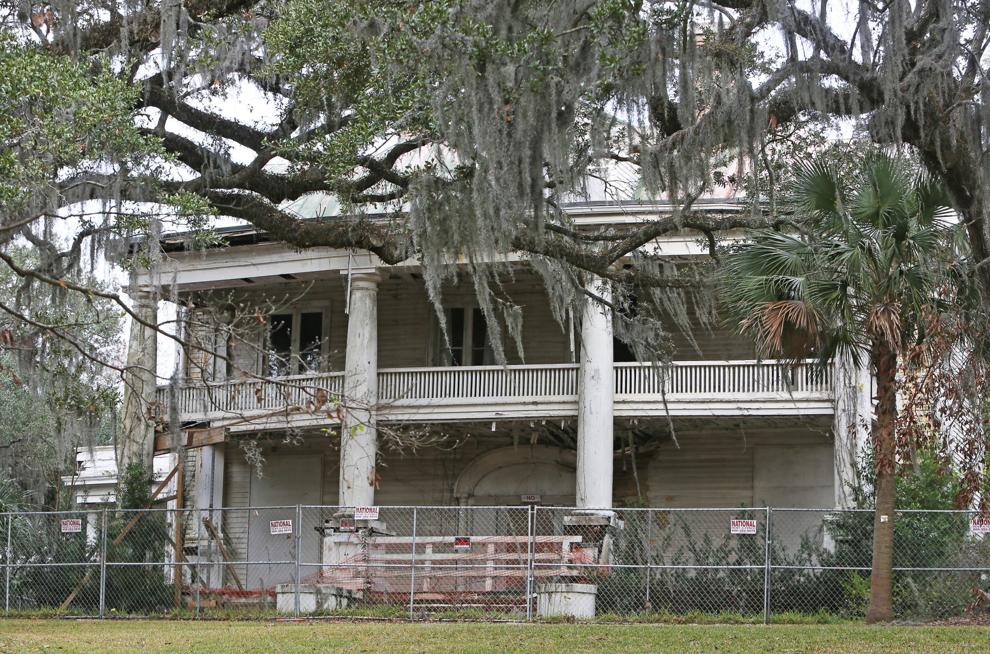 The RDA has already contracted designers, architects and expects to have a finalized contract with a construction company within four months, said McDonell, the RDA engineer.
The portico on the side of the home will be repaired during the effort, Summey said.
In total, the RDA will spend $8 million during the 10-year period addressing several base issues, including a renovations. 
After 10 years, Summey said, the city will take over the building. 
Office space, circa 1905
Guests of both homes will be a short stroll across a grassy lawn from Quarters H-I, a two-story rectangular-shaped brick building that first served as the Navy's administrative headquarters, then as officers' quarters.
The building continues to serve its original purpose, as RDA staffers work out of the building. Its Italian Renaissance Revival architectural style was a popular look in the early 20th century. 
Panama-style riverfront restaurants 
During the 1930s, architecture at the base followed the politics of the times. Several service buildings and New Deal projects incorporated the Panama House design style. The homes' appearance mimics those built near the Panama Canal during the early 20th century. 
Quarters L is one of four Panama Houses that overlooks the city park along the Cooper River. This unit will be renovated to house a cafe.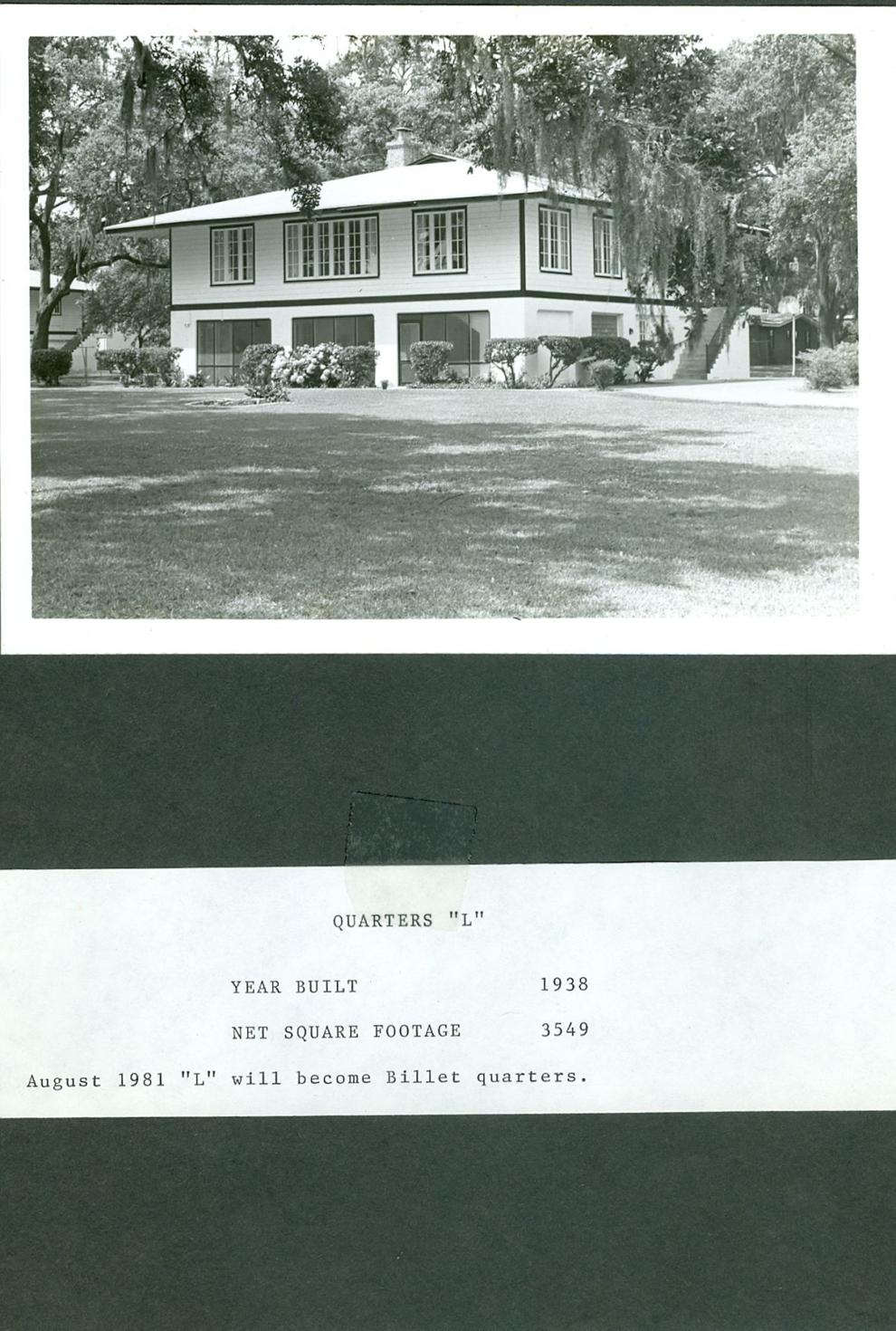 The building sits next to Quarters K, a former restaurant that the city acquired in 2013 and later renovated into a venue for weddings, receptions, business meetings and retreats. 
On Thursday, City Councilman Michael Brown noted North Charleston's culinary scene lacks fine dining and said he hopes to see a nice seafood restaurant that could cater to both North Charleston residents and tourists. 
Riverfront Park storm damage
Riverfront Park suffered severe damage during Hurricane Matthew and Tropical Storm Irma. Repairs include fixing damage to the pier, lights and shoreline.
City Council approved a contract with Davis & Floyd Engineers for $181,925 to oversee repairs. The money will come from the city's Disaster Fund. The Federal Emergency Management Agency will also contribute money to repairs.
City picks up commercial leases
The Naval Base is already an active site for commercial activity. Among the 12 groups that lease industrial space here, Coast Brewery occupies 12,000 square feet while the S.C. Department of Health and Environmental Control uses 5,000 square feet.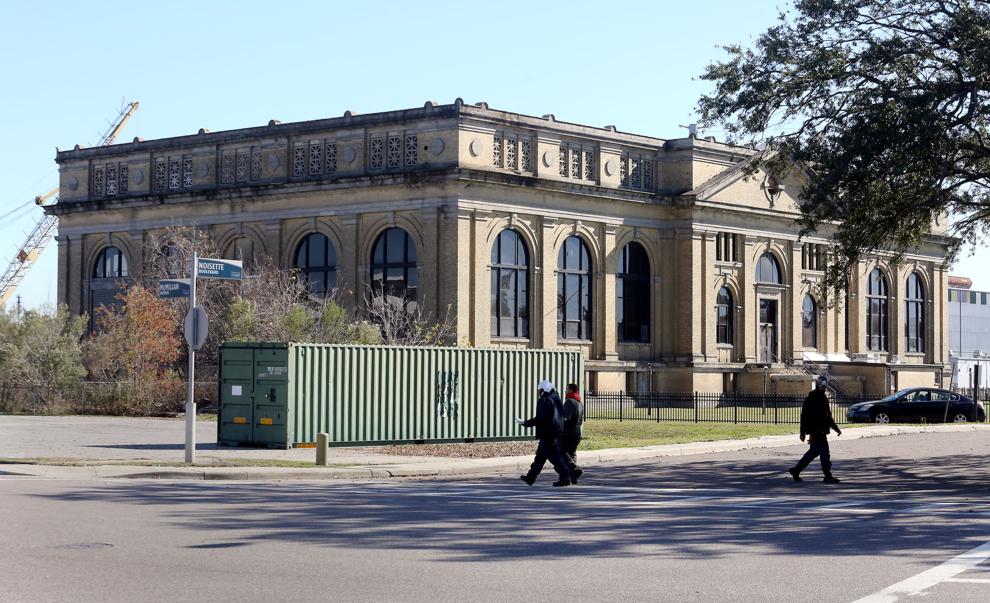 Palmetto Railways owns those buildings, but they will become part of the city of North Charleston at the end of this month, by way of a state settlement.
The city will overnight become the landlord for these commercial tenants.
City Council voted to approve a continuation of the existing leases for 12 months, followed by month-to-month leases thereafter.