Terri Ann Ognibene grew up in Georgia in the 1970s and '80s, and she never thought of herself as anything other than an American kid growing up in the rural South.
Her mother, however, had a completely different childhood. She and her siblings were born and raised in segregated Sumter County during the 1940s and '50s. It wasn't until Ognibene went away to college that she began to think about how structural racism had shaped the lives of the hundreds of descendants of her Turkish patriarch, Joseph Benenhaley.
When challenged in class one day to reflect on her family's past, she remembered the stories that her family members had told her about the discrimination that they endured in school, in hospitals, on buses, in churches, in theaters, in department stores, on athletic teams and at social events.
"Even though we identified as white, we weren't 'white enough' for society," Ognibene said. 
Ognibene, who received her doctorate from Georgia State University, now teaches Spanish at a Georgia high school. She teamed up with professor Glen Browder of Jacksonville State University in Alabama to document the Turkish community's deep roots in Sumter County. They found a small, tight-knit society that, for more than two centuries, hid themselves from the larger world as they battled systemic oppression and forced segregation.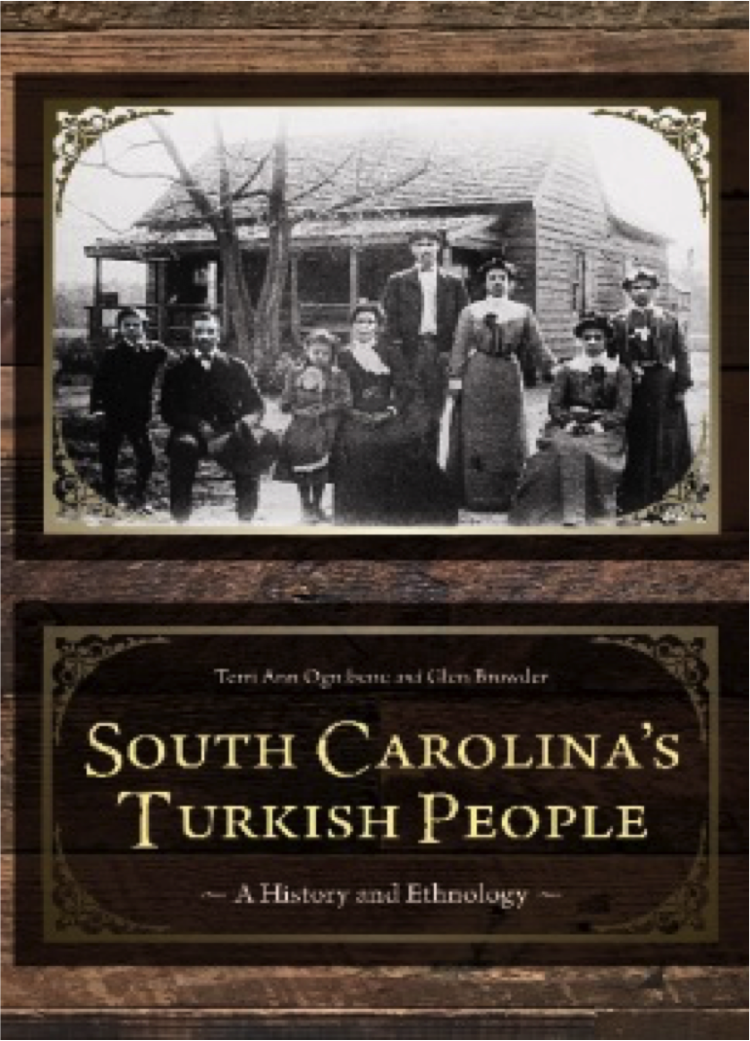 Using court records, land grants and interviews with living descendants, the researchers tracked the story of these Turkish people back to the Ottoman Empire and the Revolutionary War. In their new book "South Carolina's Turkish People," Ognibene and Browder unravel more than 200 years of history that has, until know, remained largely untold.
Meanwhile, several living descendants of Benenhaley are telling their own stories of racism and perseverance for the first time. 
"They have assimilated into broader society and now enjoy the blessings of liberty," Ognibene said. "While they once struggled as an enclosed, outcast community, their bravery to fight oppression has led them to flourish in modern society."
White, but 'of Arab descent'
For many generations, the origin story of the Turkish people was muddled by myth and fantasy surrounding Benenhaley.
Benenhaley likely came to South Carolina in the late 1700s. The exact details of his arrival are unclear, but the traditional narrative holds the dark-skinned man was a Turkish pirate or slave. Most likely, he came from North Africa, which was under Ottoman rule during this time; it also seems reasonable that Benenhaley anglicized a Muslim birth name along the lines of "Yusef ben Ali."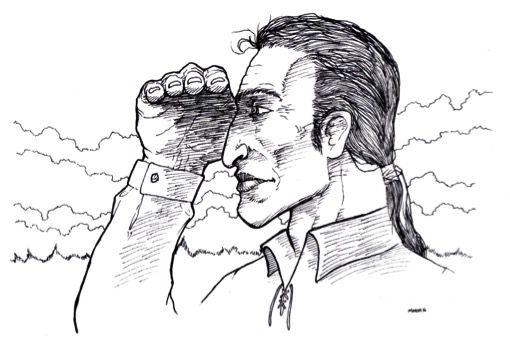 A paper trail of local history, newly discovered legal documents and long-hoarded letters offer tangible clues to Benenhaley's legacy in Sumter County.
Gen. Thomas Sumter trusted Benenhaley and asked him to be a scout during the Revolutionary War. Sumter later gifted some land in the present-day Dalzell area to Benenhaley. Reportedly, Sumter once shook hands with his dark-complexioned friend in a court procedure — bestowing upon him "white" status in the racially structured South. Sumter's great-grandson described Benenhaley as a "Caucasian of Arab descent." 
Using the census, Bibles, property records, graveyard surveys and other documents, Browder was able to trace Benenhaley's lineage in Sumter County throughout the 1800s and 1900s.
These documents showed that white Europeans and Native Americans married in, and by the mid 20th century, about 500 people lived in the Dalzell settlement.
They have always been a tight-knit and isolated community of people who identified as being of Turkish descent, Browder said. 
"The outsiders married in, but adopted the ways of the Turkish people," he said. "It shows that this was a distinctly different — inclusive but reclusive — community." 
'A raceless people' 
Because Native Americans and white Europeans had married into the Turkish community, it was not uncommon to see light-skinned Turkish children. But Sumter County's white society did not accept them as their own.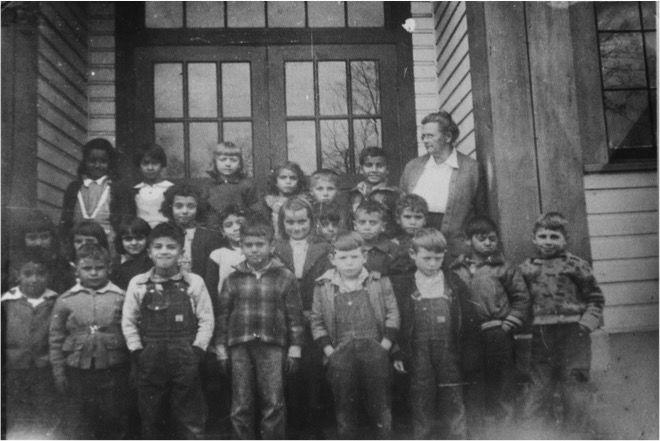 The children were forced, by law, to attend the "Dalzell School for Turkish children," an inferior institution that used tattered textbooks discarded from the neighboring white schools. Turkish descendants were sometimes asked to sit at the back of the bus when going into town, and were refused service at lunch counters. The American Legion denied some of them membership, even when they returned home from war. The local hospital had certain rooms for whites, certain rooms for blacks and certain rooms for Turkish people. 
One night, the Ku Klux Klan burned a cross in the front yard of a Turkish family.
Journalists, even black writers, perpetuated stereotypes about the Turkish people. In 1957, a writer from Ebony magazine described them as "a raceless people," a group that "distrusted whites and disliked blacks." 
In interviews with Ognibene, Turkish people who lived through the Jim Crow era in Sumter describe a nuanced racism. Some felt they were treated worse than blacks, but others thought they had better treatment. 
One woman interviewed in the book said, "The whites felt that we were just kind of trash under their feet."
At the beginning of the period of integration, Turkish students could not attend their designated school, Hillcrest High School, because students and teachers entertained a year-long "white boycott."
Eleazer Benenhaley was born in the Dalzell community in 1934 and attended the inferior elementary school. But unlike the other Turkish children, he lived close enough to downtown Sumter to attend Edmunds High School — a white school that was more welcoming of integration. 
The school welcomed him, but after five weeks he dropped out because his previous education had left him so far behind. He then moved to Kentucky, where he studied in seminary and eventually became a Baptist pastor. He continued his education at different colleges and eventually published several books. 
Benenhaley now lives in North Augusta, where he has held leadership positions in the South Carolina Baptist Convention. He has written lessons for other convention members, a very prestigious role, he said. 
"That is saying something for a boy who, when he was at Dalzell, didn't know a noun from a pronoun," he said. 
'A long and lonely course'
On a recent trip to Sumter, a stranger approached Benenhaley. 
"He wanted to know what nationality I was," he said. "I said, 'I'm an American, and probably, my people came to America before yours did.' " 
For Ognibene, a 10-year journey of discovering her roots and giving a voice to those who came before her finally culminated in the pages of her and Browder's book.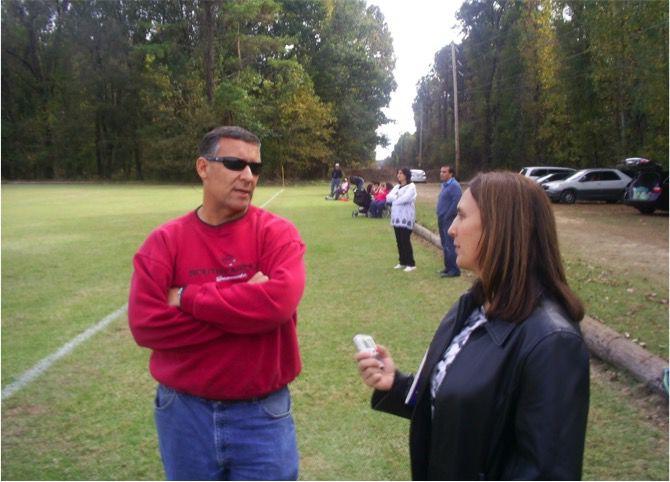 On a chilly night in early November, students, professors and Turkish-Americans packed a room at the College of Charleston's Addlestone Library to listen to the professors discuss their findings. The event was aptly named "The Strange Story of South Carolina's Turkish People."
After the presentation, Thomas Tisdale, a great-great-great-grandson of Thomas Sumter, offered to help Ognibene and other female descendants join the Sumter chapter of the Daughters of the American Revolution. 
Though she grew up with the privilege of an equal education, Ognibene recognized that her mother and hundreds of Benenhaley's other descendants never had that chance.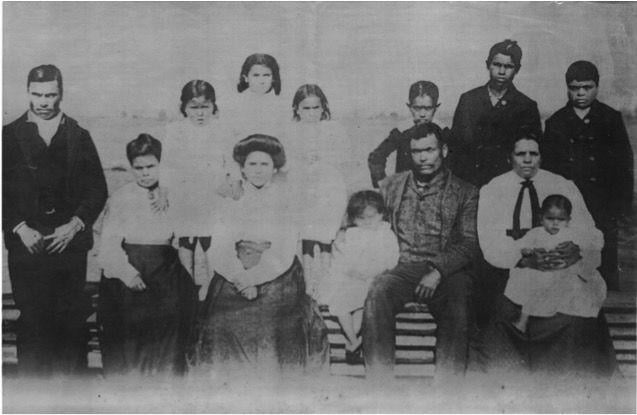 "If I had been born 25 years earlier, I wouldn't be standing here," Ognibene said. 
Though Joseph Benenhaley immigrated to America more than 200 years ago, descendants like Ognibene are only now beginning to reap the benefits of American citizenship, Browder said. 
"This Ottoman Turk and his descendants traveled a long and lonely course," he said. "I think it is a remarkable story in American history."