Charleston County taxpayers will be spending more than $4 million on parks and open space projects as varied as a Sullivan's Island beach path, a corner lot along Folly Road and more than 1,400 acres in the Francis Marion National Forest.
Meanwhile, several expensive park and conservation projects, such as Boone Hall Plantation in Mount Pleasant and Fort Pemberton on James Island, have hit delays but could win approval soon.
The purchases will be funded by the half-cent sales tax that county voters endorsed in a 2016 referendum, creating a stream of funding to protect land from development and create new recreational opportunities. County Council gets the final say on how the money is spent, and not all of the proposed projects in the latest round of greenbelt funding will cross the finish line.
This round began with applications for $23.5 million in funding for 16 projects that would protect 3,289 acres across the county, either by purchasing the land outright or by buying conservation easements that don't change the ownership but restrict the use of the property.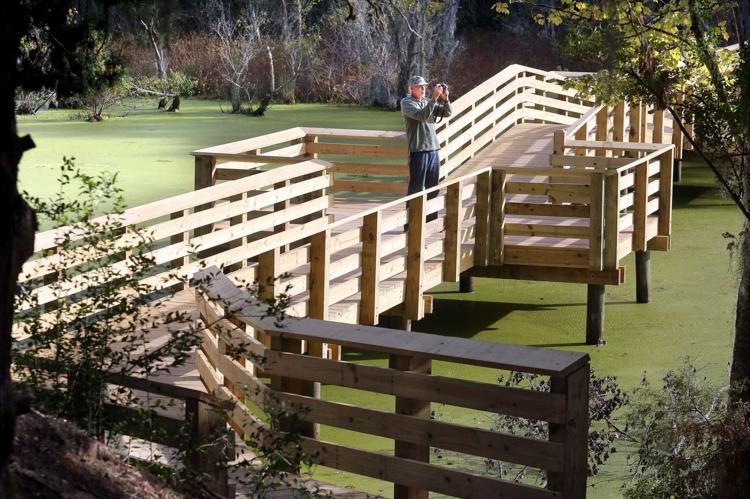 A plan to expand Meggett's Roxbury Park by about 56 acres was rejected. So was a $1.35 million request to buy a conservation easement on 2.4 acres — a dock used by shrimp boats — on Shem Creek.
County Council members also didn't move forward with a $2.06 million purchase of 448 acres in McClellanville, with access to Cape Romain Wildlife Refuge.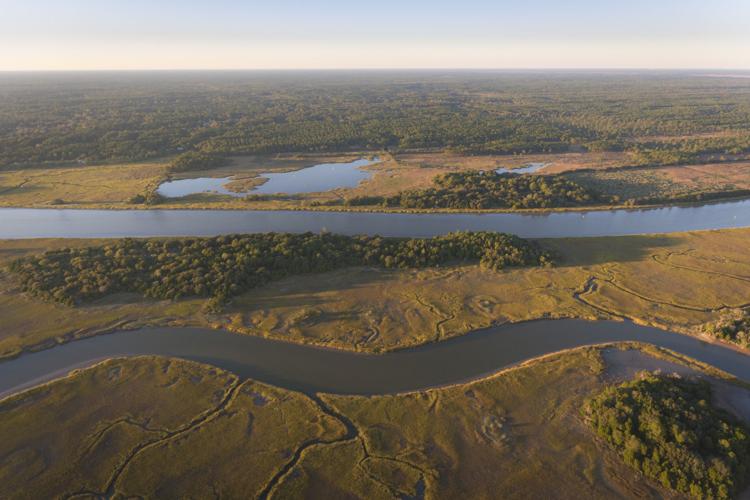 Funding these projects might seem to be one of the more popular things County Council can do, but members have struggled to make sure the deals are right and disagreements have sunk several projects.
"I just don't think we're negotiating hard enough, with some of these deals," Councilman Brantley Moody said. "You don't have to fall in love with every deal that comes across your desk, because there can be a better deal down the line."
Still in the works
One of the highest-profile projects is a proposed $7 million conservation easement for Boone Hall Plantation, a more than 700-acre farm and historical site in Mount Pleasant where 1,800 homes could potentially be built. Details are still being ironed out, and Charleston County has not yet acted on the plan.
"It's pretty close," said Councilman Herb Sass, whose district includes part of Mount Pleasant.
The State Conservation Bank has recommended $2 million in funding to supplement the $5 million sought from Charleston County. The deal depends on both the state and county funding being finalized, and it would protect the largest piece of undeveloped land east of the Cooper River.
"It's going to be the best one we've ever done," Sass said. "It's just an incredible piece of property."
Fort Pemberton on James Island has faced a rockier path. The city of Charleston sought $6.1 million to acquire the property on the Stono River, which includes a home and about 8.5 acres. The site contains the remains of a major Civil War earthwork and would become a city park.
County Council's Finance Committee originally turned down the deal but then voted Thursday to resurrect it. The plan now calls for $5.7 million in county funds and $400,000 from the state, slightly easing the demand on the greenbelt program. Several council members said the price is high but that towns and cities get some discretion over "urban" greenbelt projects and that one's on the top of Charleston's list. 
Another project that initially was defeated but could be resurrected is the Oaks Plantation property, a $1.75 million purchase of 250 acres near Drayton Hall in an area along the Ashley River and Ashley River Road that preservationists and conservationists have sought to protect. The land is owned by the Evening Post Industries, which owns The Post and Courier.
That proposal and several others were defeated at a May 16 meeting where three council members — Henry Darby, Anna Johnson and Teddie Pryor — voted against every greenbelt project. The votes were significant because two of the nine council members were absent from the meeting. Darby and Johnson both said they didn't know enough about the projects.
"I am unready to vote on some of these, so I just voted no," Johnson said.
A week later, Darby said he regretted his vote. He plans to bring the Oaks Plantation property back for reconsideration at an upcoming council meeting.
"I didn't do the right thing," Darby told County Council Chairman Elliott Summey at the Thursday meeting. "I did not procure all the facts."
Councilman Dickie Schweers said he hopes council will reconsider not only The Oaks but also the Stowe tract, a proposed $2.06 million purchase of 448 acres outside McClellanville that would improve access to the Cape Roman Wildlife Refuge.
"A lot of the good projects did go through," he said, "and I'm hopeful two others will."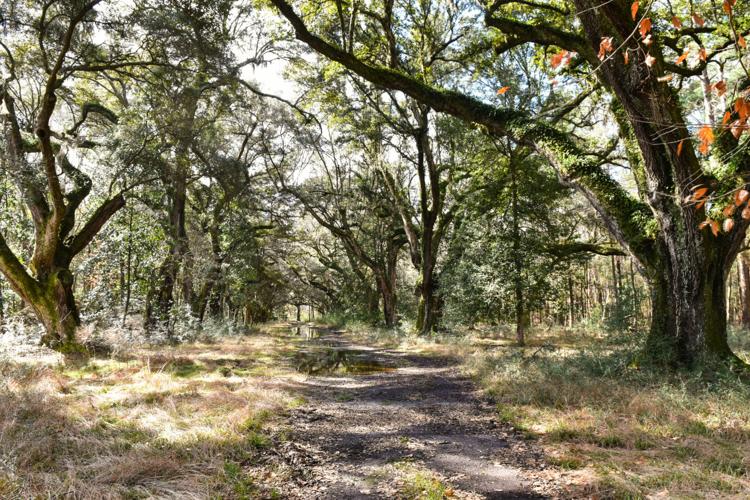 Others on the way
Among some of the projects that won approval is a $3.2 million purchase of 1,450 acres in the Francis Marion National Forest.
The property is being sold by White Oak Forestry, an Evening Post Industries subsidiary. Moody said he favored the deal because the sale price reflects more than a 30 percent discount from its appraised value.
"That's good stuff," he said. "That's a hell of a buy."
At the other end of the county, council members approved $116,325 to buy 9.2 acres next to the Hutchinson House, a historic 19th century freedman's house being renovated by the Edisto Island Open Land Trust.
On James Island, County Council also approved $467,000 for a half-acre at Brantley and Folly roads, a vacant site that could be commercially developed. The money would help the town of James Island and the city of Charleston create a small park and kayak launch there.
And the county agreed to spend $206,000 to expand an 8-acre park in Mount Pleasant's Phillips Community by 1.9 acres, as well as $125,000 for a conservation easement that would protect almost 400 acres near Adams Run.