It's impossible to predict what sort of crimes, hurricanes or economic twists South Carolina and the Charleston region might experience in the coming year, but some of 2019's big news stories already are coming into focus.
Charleston, North Charleston and Summerville will hold mayoral elections; Gov. Henry McMaster will take the reins with a voter mandate; Democratic presidential candidates will appear with greater frequency; a major new hospital will open; and some of the state's biggest colleges and university leaders will see new leaders settle in.
There also will be significant developments on Charleston's efforts to control flooding, improve traffic and build a major new container terminal for one of the South's busiest ports.
Reporters and editors of The Post and Courier took a look at the top state and local stories to watch in 2019:
South Carolina
Education reform
State lawmakers are pledging this will be the year when they tackle significant reforms to South Carolina's K-12 education system — an achievement that has eluded them for decades.
Their renewed interest in change came in the wake of The Post and Courier's "Minimally Adequate" series, which detailed how gaping disparities, widespread segregation and a history of low expectations have helped make South Carolina's public school system one of the nation's worst.
House Speaker Jay Lucas says he wants "immediate" action on reforms and will push for legislation that overhauls the way the state funds public schools. Gov. McMaster's office says he will make education a high priority in his State of the State address and executive budget.
The one thing legislators seem to agree on is that teachers deserve raises. Some are also pushing for changes that don't cost money, such as reducing state-mandated testing and teacher paperwork that takes away from actual learning.
But true reform will require revamping the Byzantine funding system that's still based on a 1977 law. This school year, that main source of K-12 spending is shortchanged by $500 million.
— Seanna Adcox, Andy Shain and Glenn Smith 
Offshore drilling
The legal wrangling will intensify over offshore exploration and drilling for oil and natural gas as seismic test companies try to make their way out. Political efforts will join conservation group lawsuits trying to derail or at least delay opening the coast off South Carolina and other East Coast states.
"The reasons the federal Bureau of Ocean Energy Management gave in 2016 for denying the (exploration and drilling) permits are still true today," said Frank Knapp, president of the S.C. Small Business Chamber of Commerce.
Meanwhile, pro-drilling groups will keep hammering home their widely disparaged message: it's safe and it could be profitable for the coast and states.
"It's not that we're oblivious to the needs, interests and priorities" of coastal residents, said Bob Gisiner, an International Association of Geophysical Contractors vice president.
— Bo Petersen
Extreme weather
From the Arctic to Africa, a rapidly changing climate has made our weather increasingly unpredictable and costly. In the past 13 months, a snowstorm buried Charleston, record-breaking rains flooded towns across the Pee Dee, and seasonal tides hit the Lowcountry that were as bad as hurricane storm surges.
A growing chorus of scientists also are seeing evidence of change in the Gulf Stream, the powerful current off South Carolina. If this ocean conveyor belt slows, sea levels will rise dramatically. Scientists also are looking hard at changes in the Jet Stream's wiggles, changes that could affect everything from hurricane trajectories to cold fronts.
Meteorologists are quick to say that weather is different than climate, but past years have seen unprecedented heat waves, droughts, floods and wildfires across the globe — a barrage of extremes that will continue to change the shape of things to come.
— Tony Bartelme
Prosecutor's corruption
In what's shaping up as one of the largest South Carolina corruption cases in recent memory, Columbia prosecutor Dan Johnson will face trial on federal and state charges of embezzlement, theft and fraud.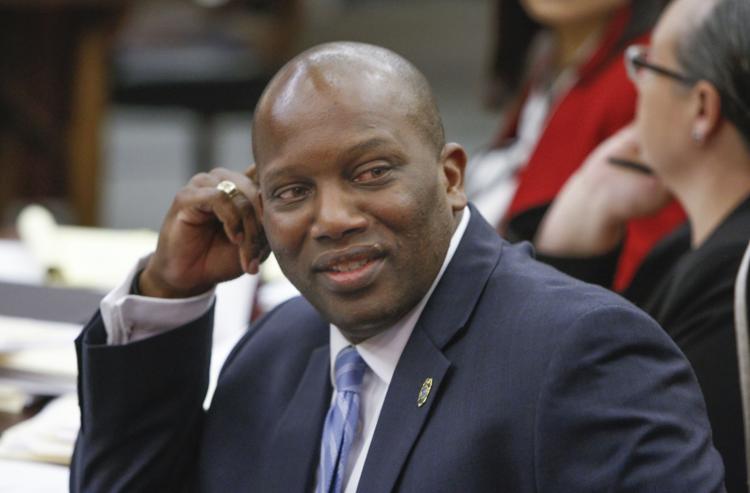 Johnson, suspended from office after indictments in September, denies allegations from prosecutors that he stole tens of thousands in taxpayer dollars to cover personal "travel, vacations and romantic liaisons." Johnson, a member of the Air National Guard, is also accused of improperly pocketing $7,000 in U.S. military funds.
His trial on federal charges of embezzlement, fraud, theft, false statements and obstruction is set for February. A trial date has not been set for his state charges of misconduct in office and embezzlement.
— Joseph Cranney
Democratic primary
South Carolina has a reputation of being where Republican candidates for president rise or fall.
But 2019 will see that script flipped as Democrats seeking to challenge Donald Trump will descend on the state repeatedly in the year ahead.
Some have shown a heavy degree of interest and several have already made stops.
The appeal is overwhelming: the state remains the nation's first-in-the-South test, and with our large population of African-Americans, women and a coast that's turning bluer, voter interest is ripe.
College of Charleston political scientist Gibbs Knotts said the campaigning here will be much different from what voters experience in Iowa and New Hampshire — both of which lack our diversity.
"Southern candidates, and candidates who get a lot of endorsements, do particularly well," he said of retail Palmetto State politics. "Media attention is also a key predictor of success in South Carolina Democratic primaries. Fundraising and political experience are less important."
The year will pass faster than you think. The S.C. Democratic presidential primary is next February, a scant 13 months away.
— Schuyler Kropf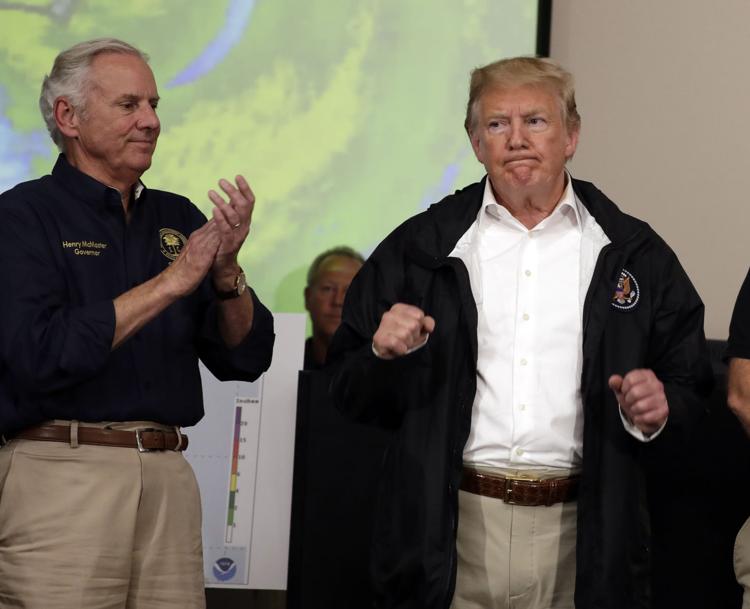 Henry McMaster's future
When McMaster is sworn-in Jan. 9, the questions of where he'll take the state begin anew.
Does he get an election "reboot" after filling in for two years following Nikki Haley's promotion to the United Nations?
Or are there so many problems facing South Carolina that any honeymoon he expects is over even before he begins his first full-term?
The state's education system ranks at the bottom of national lists. The prisons are still dangerous, as is the condition of the state's roads and bridges, among scores of other issues.
To be sure, the Legislature is responsible for many of these areas, but most voters see the governor as the face at the top.
— Schuyler Kropf
New faces, roles in D.C.
When Congress begins 2019, South Carolina's oldest member of the delegation will be its most powerful.
The Democrats' retaking of the House means U.S. Rep. Jim Clyburn, 78, of Columbia returns to a seat of power as the majority whip, the No. 3 spot in the chamber.
He's been here before, previously serving as whip from 2007-11. The job entails him getting Democrats to vote together as a party but also gives him a seat at the leadership table.
Clyburn has already hinted at what kind of role he plans to play.
"As I said to my colleagues today, America is already a great country," he said. "Our challenge is to make its greatness apply fairly and equitably to all of its people."
There's also two new faces in the state's nine-member D.C. delegation: Democrat Joe Cunningham, who succeeds Republican Mark Sanford in Charleston, and Republican William Timmons, who follows Trey Gowdy representing the Greenville area.
As newcomers, the pressure is on both to make a name for themselves while at the same time keeping their respective party membership happy.
— Schuyler Kropf
Wetland protections
The Environmental Protection Agency will be focusing on the "waters of the United States" rule next year, as the agency seeks to roll back regulations that stop pollution of federal streams, rivers and waterways.
It's also the rule that limits developers from filling wetlands, which are important animal habitat and help absorb floodwater.
"That's a particularly important issue for South Carolina because we have so many wetlands ... that whole system works together to protect what we know and love here," said Andrew Wunderley, of Charleston Waterkeeper.
It's unclear what parts of the Lowcountry's complex matrix of streams and swamps might be in peril, and environmental groups, government officials and developers will all be scrambling to interpret the rule change in the coming year.
— Chloe Johnson
Prison cellphones
In the wake of high-profile incidents like the deadly riot at Lee Correctional Institution in April 2018 and a so-called "sextortion plot" involving military service members, South Carolina lawmakers and state Department of Corrections officials will be looking to shore up defenses against cellphones inside prison walls in 2019.
SCDC Director Bryan Stirling has been lobbying federal officials for permission to jam cell signals at state prisons because wide proliferation of the phones among inmates allows them to organize shipments of contraband items and instigate violent incidents like the Lee riot.
"We need relief and we need it now," Stirling said.
— Gregory Yee
New face at USC
The University of South Carolina will find a new president during the coming year. Current President Harris Pastides is stepping down when the 2018-19 academic year concludes following a decade of progress.
Under Pastides' leadership, USC spent more than $1 billion for new and refurbished buildings, increased enrollment by 8,000 and saw a boom in athletic success.
The selection of a pool of candidates has already begun with the goal of having a new president in place by Fall 2019. The school wants to decrease its half-billion dollar debt and tuition, which rose 43 percent under Pastides.
— David Cloninger
State utilities
A ruling by state utility regulators in December ended a year-long legal and legislative fight over how much S.C. Electric & Gas customers would pay for a pair of abandoned nuclear reactors.
With the deal, Dominion Energy is expected to finish its $14.6 billion purchase of the Cayce-based parent of SCE&G early in the year. Another battle looms over the future of state-run utility Santee Cooper, the minority partner in the $9 billion nuclear fiasco.
A panel that includes Gov. McMaster is accepting offers to buy the Moncks Corner-based power provider that also serves 20 electric cooperatives in the state. But the Legislature has the final say in selling Santee Cooper, which also must consider whether to raise customer rates to pay off $8 billion in debt.
— Andy Shain
Ethics reform
Reforming laws governing the behavior of elected and public officials could get a boost next year after the number of current and former lawmakers found guilty in the Statehouse corruption probe reached five this year.
Most of the legislators were charged because they did not reveal some business interests that could impact their jobs in the Legislature. There have been calls for more full disclosures of these potential conflicts.
Meanwhile, the state's most powerful politician, Senate President Pro Tem Hugh Leatherman, has filed a bill requiring so-called "dark money" third-party groups that campaign against candidates to file state financial disclosures.
— Andy Shain 
Charleston area
Naval Hospital
The fate of North Charleston's tallest building and a 23-acre property seen as a key to revitalizing the city's South End could reach a conclusion in 2019.
The former Charleston Naval Hospital was acquired by Charleston County in 2017, when the county paid $33 million to settle a lawsuit filed by a bankrupt development group that was supposed to have renovated the building.
In 2018, the county tried to sell the property — the highest bid was less than $4.5 million — and concluded that renovating the 400,000-square-foot former hospital would cost up to $100 million.
Charleston County has been working on a master plan for the property at Rivers and McMillan avenues that calls for constructing a new county office building, and likely demolishing the hospital.
— David Slade
Mayoral elections
While 2019 isn't a general election year, voters in Charleston, North Charleston and Summerville will elect their mayor.
Or perhaps re-elect one: Both Charleston Mayor John Tecklenburg and North Charleston Mayor Keith Summey plan to seek another four-year term. In both cities, being mayor is a full-time job that involves running government, not just chairing council meetings.
So far, Tecklenburg is unopposed, while three mayoral hopefuls have announced plans to run against Summey in North Charleston.
In Summerville, which has a strong council form of government, Mayor Wiley Johnson would not say if he plans to seek re-election, but so far, two others have said they plan to run for the post. 
The Nov. 5 municipal elections also will include council races that will shape the future direction of those cities, as well as Mount Pleasant and several smaller cities and towns.
— Robert Behre and Brenda Rindge
Interstate 526 resolution
Plans to extend Interstate 526 from its current terminus in West Ashley to the James Island connector have lingered so long, some call it Charleston's "zombie project," not alive but not quite dead either.
But 2019 could see a breakthrough. In January, Charleston County and the State Infrastructure Bank are expected to consider a new memorandum of understanding that would create a new legal agreement for the long-stalled $700 million-plus project.
County Council has agreed tentatively to cover about $300 million of the cost, possibly more depending on the final price tag, but it's not in writing.
Even if the state and county agree, the project could face delays from a legal fight.
— Robert Behre 
All that flooding
Local governments in the Charleston area reckoned with their flooding issues like never before in 2018, partly in response to the outcry from residents with repeatedly flooded properties. Here are some developments to keep an eye in 2019.
The Army Corps of Engineers will begin an expansive study of the peninsula to determine if it's worth federal dollars to protect the historic heart of the region from rising seas and higher storm surges.
In James Island and West Ashley, the city of Charleston and Charleston County are partnering on studies to identify drainage projects to jointly fund.
The city will also have some explaining to do.
It was revealed to City Council that the Crosstown drainage project started in 2012 is over budget by about $43 million, and won't be completed until 2023. The engineers in charge of the project still haven't fully answered council's questions about the project's budget.
The Federal Emergency Management Agency and the S.C. Department of Natural Resources identified a number of issues with the city's methods of reducing flood risks, which city officials have promised to fully correct and update by the spring.
— Abigail Darlington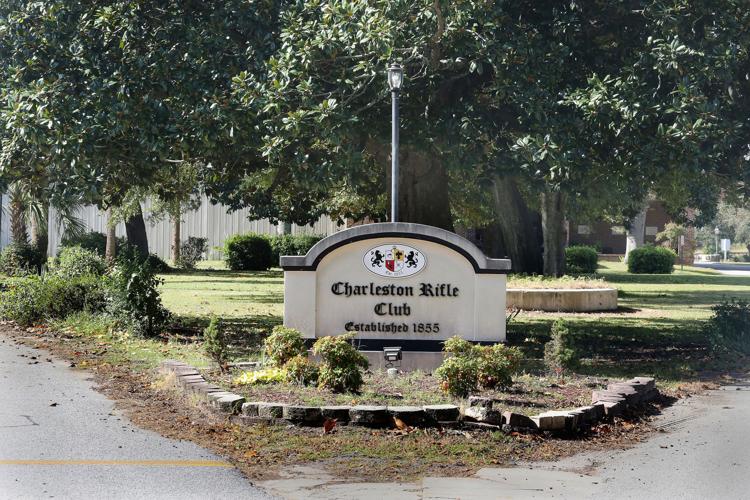 The Rifle Club
In 2018, several members of the all-white Charleston Rifle Club attempted to integrate the organization by sponsoring the club's first black candidate for membership. But a voting system that reformers say enables minority-rule, along with an old guard that felt pressured to make change they weren't ready for, prevented Melvin Brown from joining the 150-year-old private institution.
Brown's rejection (he was the only one excluded; 13 white candidates got in) divided the club, worsening an already acrimonious situation and prompting some to resign. Others chose to stay to fight, but by the end of the year, the club was stalemated.
The controversy was a clear indication that Charleston continues to struggle with the legacy of its past. Will the Rifle Club change its practices? And what about other private organizations in town? 
— Adam Parker
Eviction issue
In 2018, North Charleston was ranked No. 1 for its eviction rate in a national study conducted by Princeton University's Eviction Lab.
Rep. Marvin Pendarvis, D-North Charleston, plans to file legislation that would alter the state's 1986 landlord-tenant act. If successful, changes would strengthen tenants rights by giving them an option to deduct payments made toward repairs from their monthly rents.
A similar law exists in Texas. Pendarvis is a freshman lawmaker and it is uncertain how much support his bill will have in Columbia.
— Hannah Alani 
School closures
The last time the Charleston County School Board took up the idea of closing small, academically struggling schools, the public protests overflowed the district office and three of the board's nine members walked out of the building to express their dissent.
That was 2016, and the debate ended with the board closing Lincoln Middle-High in McClellanville while sparing Edisto Island's Jane Edwards Elementary. Another fight is brewing for 2019 now that school district officials have begun mulling the idea of closing two small schools for an estimated annual savings of $1.1 million.
The debate could focus on academics as much as finances. One of the district's 2018-20 priorities, recently approved by just five of the board's nine members, is to determine "optimal school size for delivery of high-quality curriculum." No schools have been singled out yet, but board members have already begun weighing in publicly, both for and against the idea.
— Paul Bowers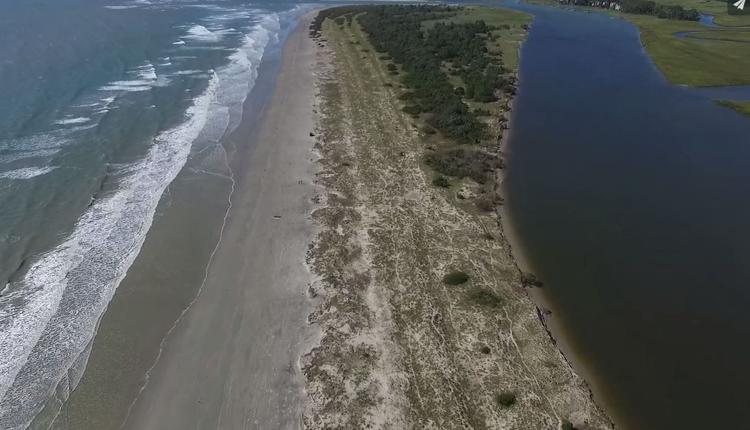 Kiawah fight 
The long-waged battle over the fate of Capt. Sam's Spit isn't expected to come to a quick end. Kiawah Island developers continue to look for ways to build a road to a planned 50 homes on the wildlife-haven stretch of sand on the inlet between Kiawah and Seabrook Island.
Conservation groups have fought for a decade in state courts to keep the spit natural. Four lawsuits are currently in  state courts over permits for the road, support walls and a community dock.
Neither side appears willing to give an inch. Kiawah Partners, the developer, no longer replies to contacts asking for comment, but recently won a court ruling saying the economic benefit of the 50 homes outweighed protecting the riverbank. 
The judge involved has since issued a construction stay requested by the South Carolina Environmental Law Project.
— Bo Petersen
Business
The British (Airways) are coming
British Airways will touch down in Charleston in April, putting the "international" in Charleston International Airport. For brief spells, the airport has offered international flights to Canada but never a nonstop transatlantic route.
With two flights a week between the Holy City and London, the carrier is expected to open Charleston to European vacationers and business interests alike.
Wells Fargo senior economist Mark Vitner believes British Airways' arrival could drive new development in the state, especially the Lowcountry.
"Tourism often spills over into the larger economy," he said. "You could see more British firms doing business in Charleston. The more international visitors you have coming to your city, the more you have investors investing in your city."
— Warren Wise
MUSC expansion
After eight years of planning, Charleston's 250-bed, $400 million children's hospital will accept patients this fall. Dr. Pat Cawley, CEO of Medical University Hospital, said the facility, already towering above the Ashley River, will be unique to South Carolina and truly cutting-edge.
"This thing was built around technology, but it was also built around patients and families," Cawley said.
Donations to the Shawn Jenkins Children's Hospital totaled $138.3 million as of mid-December.
But even as the Medical University of South Carolina caps off the mammoth undertaking, it sets its sights elsewhere. In 2018, the system announced plans to build another hospital in Berkeley County, amid a rush among health systems to plant their flags — or more specifically, multi-million-dollar health care facilities — in the quickly growing region.
— Mary Katherine Wildeman
Workers needed
The Charleston region is expected to continue producing new jobs at a rapid-fire pace — about 35,000 jobs are projected to be added by 2023 — but filling them will be a challenge.
South Carolina's unemployment rate ticked lower and lower this year, putting more pressure on an already-tight labor market.
And, according to a recently released Conference Board study, there's "a twist." For the first time in recent decades, the threat of labor shortages will be greater for blue collar occupations than white collar occupations.
The industries that will be strongly affected are some of the Palmetto State's main economic drivers, including agriculture and manufacturing.
— Emily Williams
Strength in numbers
With rent prices spiraling ever upward, and more restaurants clamoring for dining-out dollars, an increasing number of talented chefs and community-minded food-and-beverage professionals are sidestepping the traditional service model — or reducing risk by joining forces.
In addition to a growing number of chefs experimenting with private catering and pop-up gigs, 2019 will bring the debut of at least two hotly anticipated partnerships: The couple behind Short Grain Food Truck and co-owners of Stems & Skins are opening neighborhood izakaya Jackrabbit Filly at 4628 Spruill Ave., while EVO and Holy City Brewing are teaming up on a pizzeria at 94 Stuart St. 
— Hanna Raskin
Sports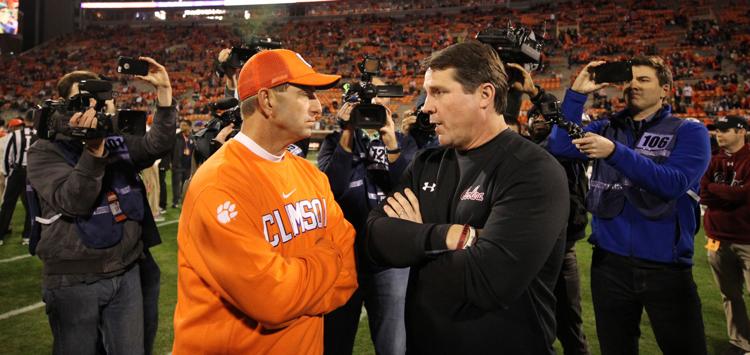 Clemson football
Clemson was still celebrating a fourth straight Atlantic Coast Conference Championship Game victory on the field at Charlotte's Bank of America Stadium on Dec. 1 when head coach Dabo Swinney peaked ahead to 2019.
"I think we should come back and do it again next year," he said after the Tigers sealed their fourth consecutive College Football Playoff trip.
Why not? Clemson will be back with a starry array of skill-position talent led by Trevor Lawrence, running back Travis Etienne and wide receivers Tee Higgins, Justyn Ross and Amari Rogers.
— Gene Sapakoff
Gamecocks football
South Carolina took a step back in 2018 after a strong 2017. Many figured the Gamecocks would be a surprise contender for the SEC East championship instead of a merely average team.
Will that change in 2019? Hard to say.
Will Muschamp's first three teams had one area strong and another struggling, defense the former and offense the latter in 2016 and 2017. In 2018, the offense was marvelous and stands to return most of the major pieces in 2019.
Yet the defense, beset by injuries and thin depth, struggled. Muschamp's specialty is defense and that will be the key to 2019's success.
— David Cloninger
U.S. Women's Open
For the first time ever, Charleston will host the U.S. Women's Open Golf championship, adding to the Lowcountry's growing legacy of celebrating professional sports.
The tournament, which features 156 golfers, will be played May 30 through June 2 at the Country Club of Charleston, at 1 Country Club Drive off Folly Road Boulevard.
News of the event shot through the Holy City after the June announcement, with Mayor Tecklenburg saying it "accentuates what golf means to the Charleston Community."
For tickets, visit usga.org.
— Derrek Asberry
More March Madness?
With the Colonial Athletic Association basketball tournament back in the Lowcountry at the North Charleston Coliseum in March, the College of Charleston will be looking to repeat as CAA champions and advance to back-to-back NCAA Tournaments for the first time since the Cougars three-year run from 1997-99.
The Cougars and Northeastern, who faced off in last year's epic final, are heavily favored to return to the CAA title game with an NCAA Tournament bid on the line.
— Andrew Miller
Volvo Car Open
The largest women's only professional tennis tournament in North America will be back in April for its 19th year on Daniel Island, but will be under new management in 2019.
Charleston businessman Ben Navarro, who made an attempt to buy the NFL's Carolina Panthers in 2018, did purchase the Volvo Car Open, the 46-year-old WTA Tournament, along with the operations of the Family Circle Tennis Center and the Volvo Car Stadium.
Navarro's ties to Charleston — he runs Meeting Street Schools, which includes three schools in the Charleston area and one in Spartanburg — and to tennis make him a natural fit for the Volvo Car Open. Navarro's daughter, Emma, is a top-ranked junior player headed for Duke.
"I look forward to building on the current tournament tradition that is already 47 years in the making with the (2019) Volvo Car Open," Navarro said. "(Tournament director) Bob Moran and his team have created a tennis legacy in Charleston with the event and its facilities. Our goal is to continue to grow the tournament's impact, promote junior tennis in Charleston and make the sport more accessible for all."
The field for this year's Volvo Car Open already includes seven of the top 25 players in the world, including defending champion Kiki Bertens. Caroline Wozniacki, Sloane Stephens, Julia Goerges and Madison Keys also are committed, along with 2017 French Open champion Jelena Ostapenko and No. 12-ranked Elise Mertens.
— Jeff Hartsell