Charleston voters won't go to the polls to elect a mayor until Nov. 5, but many already know what they want to hear the candidates talk about — and ultimately work toward, if they win.
Their message to the seven candidates already in the race is far from clear cut. In Charleston mayoral politics, what a voter views as the biggest local issue likely hinges on where they live.
Charleston is the state's largest city, with dozens of neighborhoods scattered across five district geographical zones: the peninsula, West Ashley, and James, Johns and Daniel islands. Each has its own unique set of concerns over flooding, traffic, development and quality of life.
Speaking to those concerns will be the challenge before incumbent John Tecklenburg and his challengers, including City Council members Harry Griffin, Mike Seekings, Gary White, former Councilman Maurice Washington and newcomers Will Freeman and Sheri Irwin.
As the city's mayoral contest takes shape, The Post and Courier interviewed leaders of several neighborhoods, who shared their thoughts on what's going on and what changes they want to see.
Byrnes Downs 
Though not on the National Register of Historic Places, this triangle-shaped neighborhood is one of West Ashley's oldest, built in the early 1940s between Savannah Highway, Coburg Road and Chadwick Drive.
Its residents include both homeowners and renters, and its No. 1 issue is flooding, according to Michael Cooper, president of the neighborhood association.
"We're dealing with the effects of global warming, sea level rise and we really have to have a strong drainage system and drainage plans and maintenance of that infrastructure in our neighborhood to really be able to weather some of the serious storms that come through," Cooper said. "We need to make sure we have a long-term plan to address flooding."
After that, residents want to maintain the neighborhood's character as nearby Avondale continues to bustle with new development, development that's converted some homes to commercial properties and heightened traffic and parking issues.
"Our neighborhood tends to be an alternate route for when they're stuck in traffic," Cooper said.
Though Byrnes Downs residents enjoy the benefits of Avondale's restaurants and businesses, parking in their neighborhood has become problematic. There's also concern that the neighborhood's live oak trees are preserved, not just for the urban forestry, but for assisting with flooding.
"I think that's why a lot of people moved to Byrnes Downs — it's walkable. You can get to the restaurants but part of the other side of that coin is those folks park in our neighborhoods," Cooper said. "We've got to figure out a way to balance the new development and growth in our area with what we do with all the cars of folks that are driving to the area to shop or go out to eat."
Daniel Island 
The almost 11,000 residents who call Daniel Island home aren't as worried about flooding, partly because their development is more recent, built under more current codes, and farther inland.
Their quality-of-life issues stem from development, according to Marie Delcioppo, president of the neighborhood association. She said she also plans to run for the City Council seat currently held by Gary White, who is running for mayor rather than for a new council term. (Official filing doesn't open until this summer).
She said residents want more strategic planning for infrastructure and assurance that the city has enough police and firefighters in the right places.
"If you're seeing more development in a certain area, then how are you going to reallocate police officers? Does there need to be more officers, and the same with fire stations?" Delcioppo said. "Does it allow for appropriate response times so someone's not waiting an inordinate amount of time for an emergency responder?"
Daniel Island's issues include congestion and concerns about overcrowding from development in the area, she said. An accident on Interstate 526 — the main route on and off the island — can affect local residents for hours.
"We can't have a broken down vehicle on one bridge and it completely shuts down the entire area in the middle of the afternoon," Delcioppo said.
Delcioppo said city leaders, specifically the mayor, need to keep in mind that "the whole world" is catching on to Charleston's charm.
"I think people want to see action," Delcioppo said. "We constantly hear of another study. That's just more bureaucratic red tape and not going to resolve the issues. There needs to be a plan in place and getting things in place."
East Central 
Elizabeth Jenkins grew up on Addison Street and watches as her neighborhood was carved up. First, it was the Silas Pearman Bridge that split her neighborhood, and later the Ravenel Bridge. Many streets are separated by the bridge, dead ends with little to no street lighting or sidewalks.
"A lot of times we think our elected officials will fight for us. Listen, they have a 20-year plan and we're not included in that 20-year plan," Jenkins said. "When we find out about the 20-year plan, we've been overtaken by the 20-year plan."
Meanwhile, gentrification from the peninsula's growing popularity has forced many in the predominantly black neighborhood to move out. Many who remain, she said, are disappointed by city leadership.
"I thought gentrification would bring a mix, opportunity," Jenkins said. "If anything, it was a cleansing bath to get rid of the residents."
The neighborhood, bordered by King Street, Morrison Drive and Mount Pleasant and  Columbus streets, includes many elderly people. Jenkins said there's a sense the neighborhood has been turned over to the highest bidder.
A resident of Cedar Street, Jenkins said she is working to have the city assume more responsibility of some streets and install new sidewalks and street lighting, both of which will make them more livable.
But there's also a sense that residents have not been heard. Jenkins said she suggested a Meeting Street site be used as a senior center and a place where children could learn computer and science skills. Instead, it became Meeting Street Academy.
"You've got apartments, but they're not affordable, so the working-class people in the city, they can't even find a place to live," Jenkins said.
The development of new apartments have not made it easier to shop for food: The CVS and a Food Lion on King Street still are the closest options. The former Bi-Lo down Meeting Street has closed and the site is awaiting redevelopment.
Residents are also concerned about the possibility of extending Cool Blow Street east to Morrison Drive, which she said would make it more dangerous for children playing at Singleton Park.
"After all, all we want to do is live a good life. It might not be the most expensive life, but we want a good quality of life," Jenkins said. "Make it livable, don't make it a place where people lay their heads down and then go to work. No, make it a place where people say, 'Well you know what, I got a lot going in my community.'"
Riverland Terrace
Aggressive trimming of mature trees — as well as the fuzzy jurisdictional lines — are among the largest issues in this James Island neighborhood, according to it's neighborhood president.
"Trimming has been more aggressive in this cycle and created a lot of angst and concerns among residents," Troy Miller said.
One of the island's first subdivisions, Riverland Terrace was platted in 1920 and is bordered by the Stono River, the Wappoo Creek, Maybank Highway and the Terrace Shopping Center. It has about 850 homes, though only a portion of them are in the city limits.
Safety along Maybank Highway — where several pedestrians have been struck and killed — is an issue too, and Miller said improving it will require cooperation between the state, county, and city transportation leaders.
Residents in the neighborhood are happy with the city's investment in the proposed preservation of Fort Pemberton as a park.
Miller said the upcoming renovation of the Charleston Municipal Golf Course will benefit residents as well as golfers.
But the future of the neighborhood's mature oaks remains murky. The city has a policy to work with neighborhoods to place power lines underground, but Riverland Terrace is challenged because it isn't all within the city.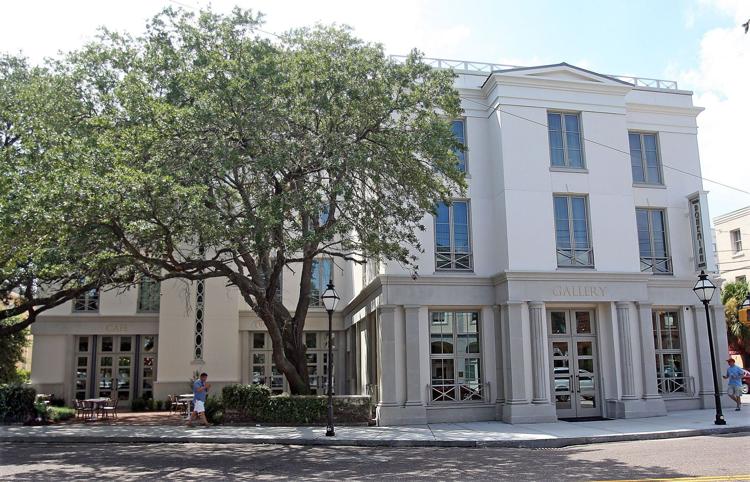 Historic Ansonborough
The historic Ansonborough neighborhood is considered by some as Charleston's first suburb. It's also one of its smallest neighborhoods, a two-block by six-block group of homes surrounded by commercial development, including several hotels.
"I think the general concern is that so much property is being purchased for the intention of accommodations," said John Marsland, current president of the Historic Ansonborough Neighborhood Association. "Is the market overheated? Does it end up driving up property values? The concern is, is it going to be a bubble? And then what?"
A longtime hardware store just across East Bay Street recently closed, and residents don't have other nearby options. They often have have to leave the peninsula for some everyday needs.
Marsland said he understands the economic reasoning behind hotel development, but it's negatively impacting the diversity of uses downtown. And that development also isn't helping traffic and parking.
When a hardware or retail shop is replaced with hotel or apartment development, the sewer system use increases dramatically and the concern is — is the city's infrastructure equipped to handle 200 more bathrooms? It's the impact of development on livability.
Though the Ansonborough neighborhood is historically higher ground and hasn't suffered as much from recent flooding, Marsland noted it's surrounded on two sides by places that have.
"Folks that live on the peninsula share certain things — flooding, transportation issues in general," Marsland said. "Hotel development or concentrated development and apartments and whatnot is a bigger issue downtown than in the suburbs."
Maryville-Ashleyville
Diane Hamilton, a lifelong resident of this traditional African-American West Ashley neighborhood, said its residents enjoy a good relationship with the city, especially its police department.
"When we ask for things, we are heard from," she said.
About 500 households are included in the neighborhoods, which are split in half by Saint Andrews Boulevard.
She said the neighbors want to hear the next mayor talk about affordable housing, "because the rent is increasing drastically."
Their other concerns include gentrification and protecting the quality of life for those there now. Infrastructure and increasing traffic also rank as top concerns, though flooding here isn't as bad.  
"Those of us who have been here, we know the demographics of the city on the peninsula have changed drastically and we don't want that to happen to our neighborhood as well," Hamilton said. "We want it to remain a place for the people who want to live here and not be pushed out to Dorchester, North Charleston and Summerville."