On a March night more than five years ago, Mark Lorenzo Blake Jr. reached into the waistband of his jeans and pulled out a .40-caliber Glock 22 loaded with 10 bullets.
Charleston Police Officer Cory Goldstein was behind him. Moments earlier, the patrolman had chased Blake from a wreck to the sidewalk where they now stood in front of a West Ashley hotel.
"Don't move," Goldstein ordered.
"You don't move, mother (expletive)," Blake said, spinning around and pointing his Glock at the center of the officer's chest, according to Goldstein.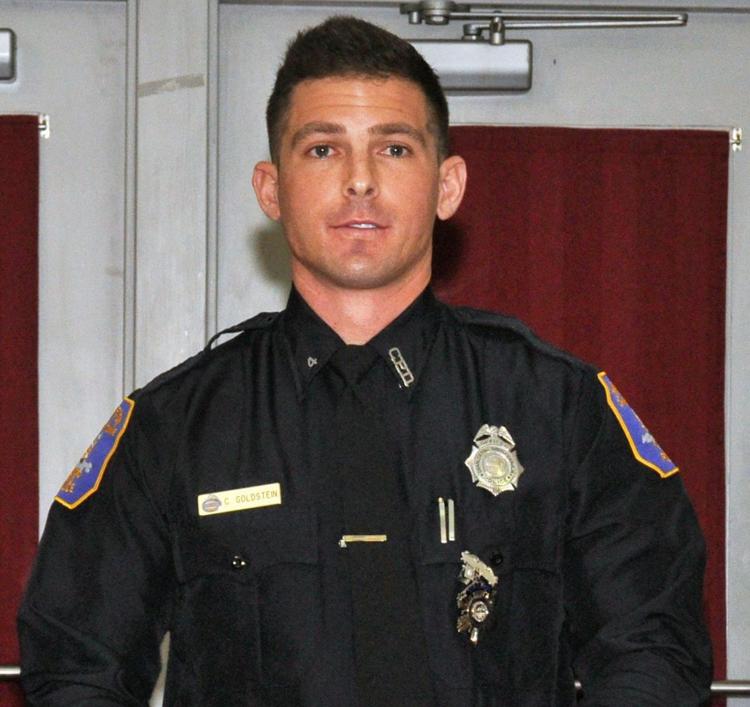 The first bullet stung Goldstein's chest and lodged in his ballistic vest. Four more bullets pierced his arm, hand, thigh and shoulder.
The officer returned fire. A wounded Blake continued to shoot at Goldstein from the ground until his Glock ran out of ammunition. In all, they exchanged 28 shots.
Blake would go on to tell a starkly different account of their confrontation that night on March 30, 2013. But his story contradicted evidence in a court case that dragged on for years until his trial earlier this month.
"Officer Cory Goldstein both initiated and executed an ambush attack on my life," Blake told jurors.
He claimed self-defense, saying Goldstein shot him first from behind and left him no choice but to "blind fire." He feared for his safety, he said, because he didn't know that the person trailing him in the dark was an officer.
Jurors at Blake's trial saw him act out his version of the gunfight as he rolled on the ground in the courtroom.
Blake, 32, represented himself as his own attorney, a rare move that he characterized as a "last alternative because no one seemed to possess the courage to put up a fight against the state."
But it didn't spare him a conviction for attempted murder and a life sentence in prison without parole.
Shots fired
The night before Easter 2013, Blake left his West Ashley home in a red Hyundai Elantra — a car he wasn't supposed to be driving because he wasn't listed in the vehicle's rental agreement, and his license was suspended. 
He had a firearm that he wasn't permitted to carry as a convicted felon.
Blake said he had planned to "rendezvous" with a woman he'd met the day before. They arranged to get a drink at a sports bar in the Citadel Mall.
When he pulled up to the parking lot around 10:30 p.m., he said, his date sent a message asking him to meet her at a nearby ATM.
Blake didn't know that Goldstein was watching as he disregarded stop signs in the empty mall lot. The officer had earlier noticed the Elantra's darkly tinted windows.
Goldstein followed the car to another empty parking lot across Sam Rittenberg Boulevard and turned on his blue lights. The Elantra rolled forward, so the officer turned on his sirens.
Blake would later testify he didn't see the lights or hear the sirens, though he said he noticed a vehicle riding his bumper. 
"I'm thinking, 'Maybe this is the girl,'" he said, referring to the woman he'd planned to meet.
Blake stopped. As Goldstein started to step out of his cruiser, the car squealed its tires and sped away with its headlights off.
The Elantra blew through a red light on a busy stretch of Savannah Highway.
The red car then swerved in and out of traffic before turning onto a ramp to I-526 east and crashing into a barrier. 
The Elantra's front left tire blew out. Blake left the driver's door open and darted down the ramp. 
Goldstein hopped over the guardrail and bolted after him. He didn't know the suspect had a gun tucked in his jeans. "Of course" he was armed, Blake would tell the jury.
At the Comfort Suites on Sam Rittenberg Boulevard, Georgia resident Shawn Riner smoked a cigarette on the patio. The hotel was busy with visitors planning to attend Easter Sunday services the next morning, but Riner was the only person outside. 
He heard Goldstein hollering.
"Stop! Stop!" 
Blake claimed he still didn't know who was chasing him or why.
From about 50 feet away, Riner said he saw the bulkiness of the police vest and could tell Goldstein was an officer. He said shots erupted after Blake turned and faced Goldstein.
The first shot struck the officer in the middle of his chest. His vest stopped the bullet, and Goldstein survived with a more than 3-inch bruise.
He was fortunate: Most people shot in that area of the chest "don't make it to the hospital," said Dr. Stephanie Montgomery, a former Medical University Hospital trauma surgeon who treated both Goldstein and Blake. 
Investigators and prosecutors alleged that Blake intended to kill Goldstein. 
When they came face to face in court, Blake asked Goldstein if he thought he deserved to be classified as the victim. 
"As a police officer, you go on your shift hoping to obviously not be a victim of something," Goldstein testified. "I didn't plan on going into my shift that night and being shot, being labeled as a victim."
'He's crafting a story'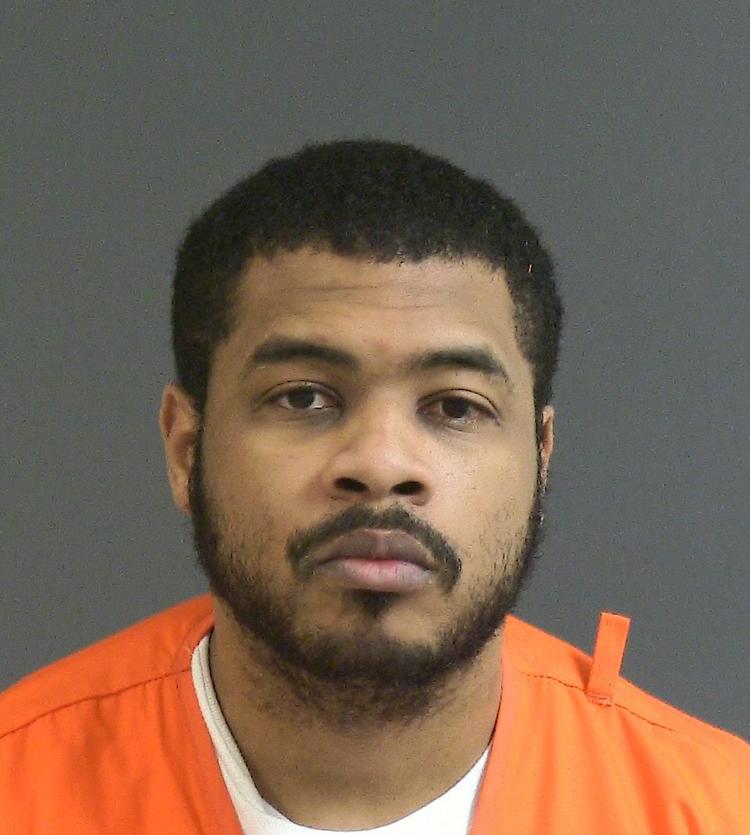 Blake sought to prove that he didn't fire first, but investigators pointed to Goldstein's account and the witness' statement when maintaining that Blake prompted the gunfight. There was no video of the shootout.
"You shot him with a gun you shouldn't have had," State Law Enforcement Division Special Agent Ryan Kelly testified as Blake questioned him. "You shot him in the chest. You shot him in the arm. You shot him in the wrist. ... He was lawfully within his right to shoot you."
Still, Blake said police concocted a "bogus theory" and conspired to "sabotage" his argument for self-defense. He accused several law enforcement officers of lying under oath. 
"He's crafting a story that helps himself out," Managing Assistant Solicitor Stephanie Linder told the jury. "And it's not consistent ... with what everyone else is saying."
A jury took 45 minutes to find Blake guilty of attempted murder, which normally carries no more than 30 years in prison. But the two serious convictions already on his record — for trafficking cocaine and possession with intent to distribute heroin — landed him behind bars for life.
With the ordeal officially over, Goldstein left the courtroom that night and began his trip home to another state, where he now works as a federal agent for the Bureau of Alcohol, Tobacco, Firearms and Explosives. 
Blake has already filed a notice of intent to appeal.