A 69-year-old Charleston doctor made $200,000 a year, but authorities said he brutally beat his former wife to death over $68,000 in alimony.
And a jury agreed Friday that Dr. General Little murdered 69-year-old Barbara Little at her West Ashley home in 2015. Capping a weeklong trial and hours of deliberation late Friday night, the panel reached the murder verdict after prosecutors pointed out the victim's DNA found on General Little's car and on his shoes, and revealed his computer searches about blood evidence.
Circuit Judge Thomas Hughston sentenced the father of six to 30 years in prison, the minimum penalty for murder. Little, now 71, worked as a primary care physician for the Department of Veterans Affairs in Beaufort at the time of the killing.
Assistant Solicitor Jessica Baldwin told the jurors earlier Friday in a Charleston courtroom that Little had felt the mounting pressure of a $17,000 alimony payment coming due and released his frustration by viciously beating the woman he owed money. A forensic pathologist testified that it was the most violent beating she had ever seen.
"The defendant tore apart his family," Baldwin said. "It was an act so heinous that his own child didn't want to believe it. ... No one should be killed over that amount of alimony."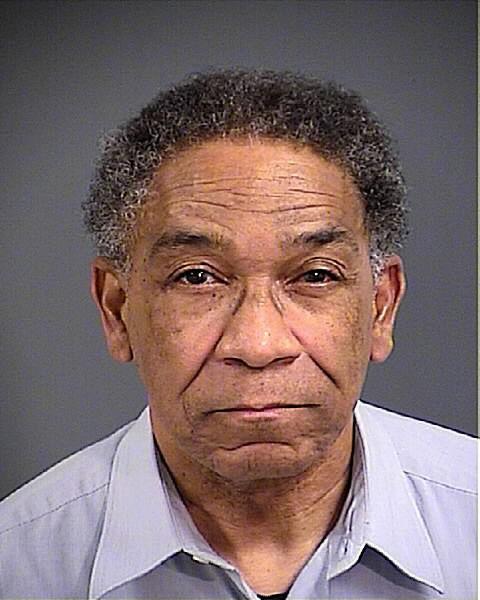 Mason West of Moncks Corner, a defense attorney for Little, stressed to jurors some holes in the investigation that could raise doubt in their minds. The authorities found blood on Little's shoes, but didn't say for sure how it got there, West contended. The lawyer suggested that Little could have walked into the scene, "freaked out" and ran.
"Clearly, my client is bad with his money," West said during a closing argument. "That doesn't make him guilty of murder.
"They jumped to the conclusion."
In all, Little owed $68,000 in alimony, Baldwin said. Despite his salary, he was still in debt. He also had hundreds of thousands of dollars in federal tax liens. He had title loans. His wages were being garnished.
"His money troubles built over time," the prosecutor said. "He decided on Sept. 22 to solve that problem."
"This was rage."
That night, Little invited his daughter, who lived with her mother, out for a meal at an IHOP — what Charleston County sheriff's deputies said was his way to confront his ex-wife alone. He never showed up at the restaurant. He didn't answer the daughter's text messages or phone calls.
At the house, authorities think the victim opened the door for her ex-husband, who promptly attacked her in the foyer of her West Palmer Drive home. It was about 9 p.m. No evidence indicated a break-in, Baldwin said.
"Once he started attacking her, the rage after having to pay that alimony came forth," the prosecutor said, "and he brutally beat her."
He hit her first in the head with a weapon that would never be found. He kept hitting her after she fell. She raised her hands, cowering and helpless to the blows, Baldwin said. She outweighed her ex-husband, who stood at 5-foot-1 and weighed 135 pounds. But her health had been faltering; his was good.
Sheriff's investigators found clues that the killer had tried to clean up. Dirty towels and bed comforters were strewn about.
The woman's bloodied body would soon be found on her bathroom floor.
Instead of appearing at the IHOP where his daughter was waiting, cellphone tower records indicated that Little was elsewhere as he tried to cover his tracks.
But his tracks would be found, authorities said.
Bloody shoe prints at the victim's house were similar to the shoes they discovered in Little's home. The shoes still had the woman's blood on them.
And when detectives looked at Little's computer, they found what he had searched for after he got home: "forensic test for blood."
Little's defense team asserted, though, that investigators had ignored alternative routes of inquiry and missed key evidence, such as blood on the victim's porch. There, the lawyers said, she could have been smoking a cigarette when a stranger attacked her. She could have then retreated inside.
The attorneys said prosecutors had also inflated the total amount of alimony Little had owed, exaggerating the motive. The only bill due was for $17,000, they said, stressing what a loved one of the former couple had said after the slaying: "That ain't kill-people money."