Walking the streets in the dimly lit predawn hours on Halloween, the mayor of an Upstate South Carolina town eyed the red balloons — nearly two dozen of them tied to downtown sewer grates — and knew precisely what they symbolized.
As a horror film enthusiast, Fountain Inn Mayor Sam Lee knew these balloons to be the iconic calling card belonging to Pennywise, a homicidal clown from Stephen King's famed novel and film "It."
How could he forget it? The clown and the balloons he uses to lure unsuspecting children into sewers has been the stuff of nightmares for three decades after King's novel debuted in 1986. 
But soon, the calls and messages reporting sightings of the ominous balloons began pouring in. Who placed the balloons?
Except, for the mayor, this was no mystery. 
"There have been numerous reports of red balloons found at sewer drains located on Main Street," Lee, 40, wrote on the town's Facebook page. "After notifying our sewer department, they will be conducting an extensive search of the sewer lines throughout the city...Please share and help spread the word."
And spread the word his constituents did.
The Mayor of our little town @fountaininnsc wanted us to know he had city maintenance check the sewers and all is well. 👻👻👻#fountaininn #halloween2018 pic.twitter.com/tGhCAc2tp2

— Candace C (@vwchick80) October 31, 2018
"The mayor of our little town wanted us to know he had city maintenance check the sewers and all is well," one woman tweeted.
"Somebody tied red balloons on all the storm drains," another tweet read, "hahahaha no."
The town was abuzz with speculation. Who was behind the balloons, and what did it mean? What would the sewer department workers find beneath the city's surface? A killer clown?
"OK," Lee said when reached by a Post and Courier reporter Thursday, "so here's the real story."
The night before Halloween, Lee devised a plan. Early in the morning on Halloween, while Fountain Inn still slept, the mayor and a confidante — his trusted friend Amanda Peden — used the helium tank in Peden's downtown flower shop, Lilies on Main, to prepare at least 20 red balloons. 
The two then maneuvered from sewer to sewer, fastening the balloons' thin white ribbons to the grates.
Shortly before noon on Halloween, Lee penned his post on Fountain Inn's Facebook page.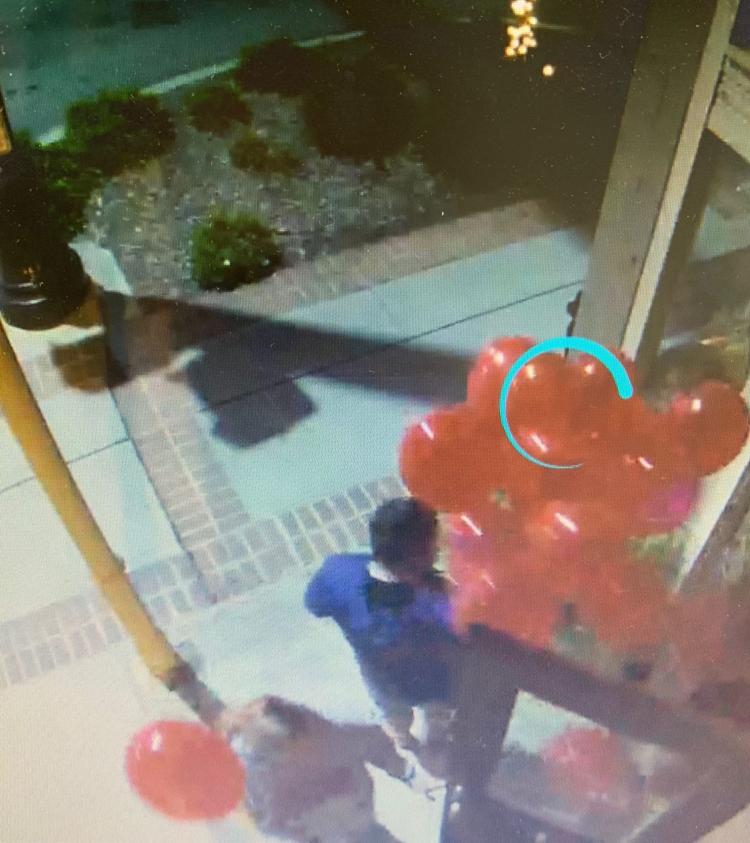 In hindsight, Lee said in an interview, he believes those who know him personally suspected the mayor was behind the practical joke. But soon, word escaped Fountain Inn, a town of 8,000 people about 20 minutes southeast of Greenville, making headlines across the region:
"Sewers in SC city being searched after red balloons found."
"Mayor of South Carolina city calls for search of sewers after red balloons found tied to drains."
His office was inundated with calls from reporters and out-of-towners wanting to learn about the seemingly spectral balloon sightings.
"I said, 'I can't believe they're taking this seriously,' " the mayor recalled. "It's just something me and my friend came up with the night before. ... I don't think our sewer pipes are even large enough for that."
All in all, Lee said, the town took his stunt with good grace.
"Most people who know me know I'm just kidding," he added.