A 25-year-old Greenville County man has been indicted on a voluntary manslaughter charge in his father's killing, despite his family's insistence that he had to use deadly force to save his mother from a brutal beating. 
Austin Mendez, initially charged with murder in the July 2017 killing, no longer faces the prospect of a life prison term under the lesser manslaughter count handed down by a Greenville grand jury Tuesday. Manslaughter carries a maximum penalty of 30 years behind bars.
Still, Mendez's family and their supporters had hoped he might be spared prosecution altogether. They have spent months trying to convince prosecutors that the killing of 50-year-old Richard Mendez was justified. 
Kara Mendez has maintained that her son saved her life that night, sparing her from another pummeling at the hands of a rage-filled, domineering man who had abused her for years. She released the following statement after learning of the grand jury's indictment:
"To say that we are disappointed and upset by the outcome of the Grand Jury hearing would be an understatement. Austin risked his own life to protect me and all of us from certain death. The narrative of the District Attorney's office and the Sheriff department is not our narrative. It's not our story. We are tired of being bullied. We stand behind Austin and are confident that the truth will be told and that Austin will be exonerated."
Thirteenth Circuit Solicitor Walt Wilkins' office would not say why prosecutors opted to reduce the charge against Mendez to manslaughter. His spokeswoman, Marcia Barker, said it wasn't appropriate to comment on an active case.
The Mendez family is now pinning its hopes on a motion filed in June by Mendez's attorney, Jimmy Brehm, seeking immunity from prosecution under the state's "stand your ground" law, which allows people in certain situations to use deadly force when defending their property or facing imminent serious injury. 
No date has been set for a hearing on that motion, Brehm said.
The case has pitted Wilkins' office against advocates who normally work with prosecutors to convict abusers. It has underscored deep-seated disagreements about what constitutes domestic abuse in a state that is among the nation's deadliest for women killed at the hands of men. And it has reignited a debate about when deadly force can be used to save a loved one from dangers within their own family.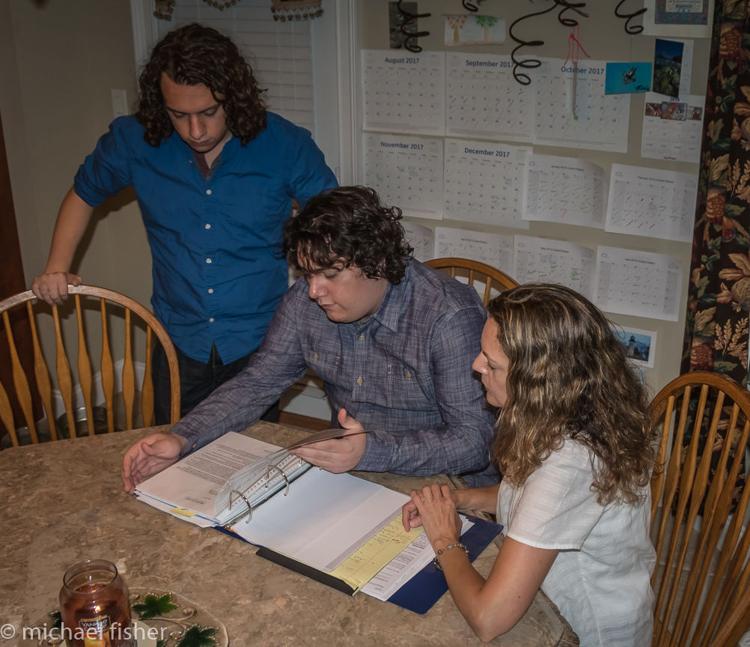 The killing occurred on July 7 last year, shortly after Richard Mendez and his wife returned home from an evening out. An argument broke out, Kara Mendez said, and her husband threw her across their bedroom and kicked her while screaming hateful things. She said she was convinced he was going to kill her. 
Her younger son, Alex, said he heard the commotion and texted his brother to come help. Austin came running, armed with a pistol. After hearing their father threaten to "punch her teeth down her throat," they burst into the bedroom and found their father standing above their mother with his fist raised, he said. 
Austin fired two shots as his father lunged at him, both striking Richard Mendez in the face. Richard dropped to the floor and died, according to a police report.
Becky Callaham, director of Safe Harbor shelters in the Upstate, has pleaded with Greenville County authorities to reconsider the case against Austin Mendez, but to no avail. They question why Kara Mendez continued to stay with an abusive husband and why she never reported his violent attacks to police. Such behavior, however, is common for women who have been abused, Callaham said.
The entire episode has been traumatizing for the family, Callaham said. "At each turn, they hope they will find someone who will listen and understand, and when that doesn't happen, they go back to square one," she said. "I imagine it feels pretty hopeless at times."