To those who knew him, Fred Stroble was a Charleston icon. 
The son of a minister, Stroble lived a life of public service as a Charleston police officer, sheriff's deputy and longtime federal marshal. He was a fixture at Charleston's federal courthouse and a mentor to many law enforcement officers and attorneys who came after him. 
Stroble died Feb. 2 at age 80 in Summerville, bringing an end to a life that his friends and relatives say was marked by dedication to public service, humility, reverence for the law and breaking down barriers.
When he joined the Charleston Police Department in 1962, the color line had been broken for more than 10 years, according to an article published in The Post and Courier on Sept. 20, 2008. But Stroble and other black officers still faced significant discrimination. 
In 1962, black officers could not drive patrol cruisers, so Stroble walked his beat.
"Back in those days, we did not have walkie-talkies," he told the newspaper in a 1998 interview. "We had call boxes on the beats. When you arrested someone, you may have to walk two or three blocks to that call box to call for a cruiser." 
Come 1963, black officers were allowed to drive cruisers. The next year, Stroble became the first black officer assigned to ride a motorcycle and was later promoted to detective.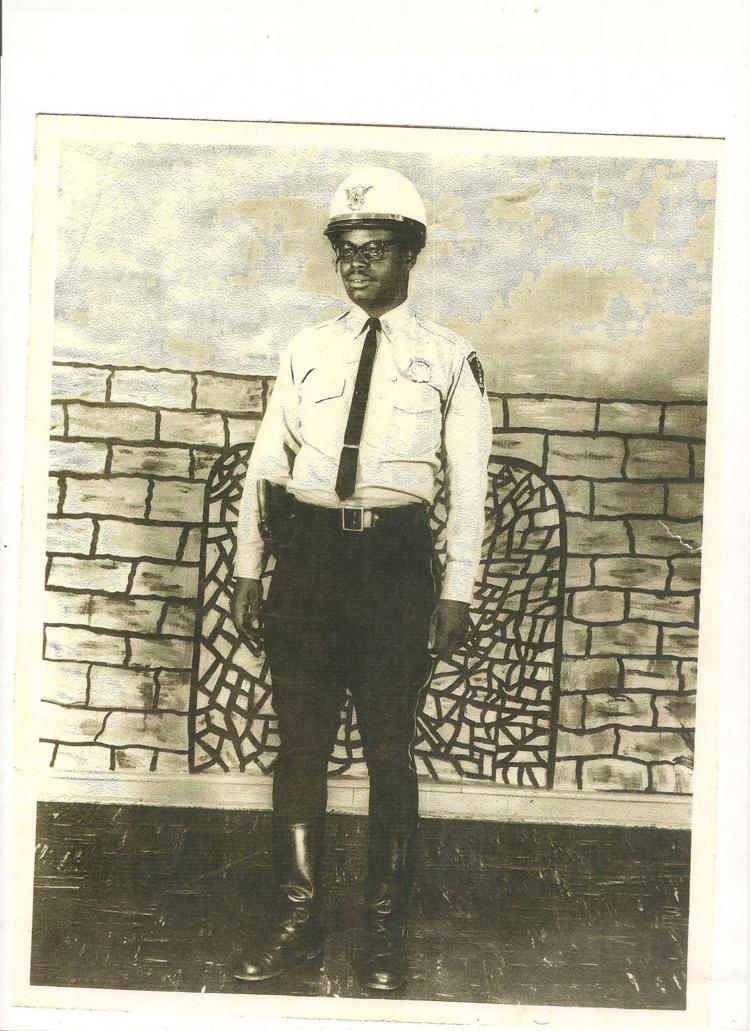 Current Charleston Police Department Deputy Chief Jerome Taylor said Stroble and others in that generation were people he looked up to when he was coming up in the ranks.
"I came on the job in 1970 and met him along with several other black officers from the original groups that were hired in the '50s and '60s," Taylor said. "When you look at an individual that came through civil rights, he lived it, he saw it. I saw him as a mentor."
Stroble believed strongly in equality, Tayor said. 
"He was the community and the community was him," the deputy chief said. 
In 1969, Stroble left the police department and became the first black sheriff's deputy in the Charleston County Sheriff's Office. 
He became a deputy U.S. marshal two years later and held that position until retiring in 1995.
After retiring from the Marshals Service, he stayed to work as a private courthouse security officer. It was on that job that he and District Judge Richard Gergel got to know each other.
"He just really had an insight into the growth of Charleston with respect to race," Gergel said. "He really was sort of a narrator of this remarkable history."
Charleston defense attorney Andy Savage also got to know Stroble during his years at the courthouse, first meeting him in the 1970s. 
"In those days, (officers) were often refereed to as peacemakers," Savage said. "He lived that image. He was reserved, but when Fred said something, you paid attention."
Stroble's career with the federal government took him around the country, according to information provided by David Turk, historian for the Marshals Service. In 1973, he was dispatched to the U.S. Virgin Islands to help secure a high-risk trial related to the Fountain Valley massacre, a mass shooting that left eight dead and was sparked by tensions over U.S. control of the islands. 
In 1989, Stroble was sent to help provide security after rising tensions threatened to boil over in the Pittston Coal strike, Turk said. He was also one of 400 marshals dispatched to Boston during the desegregation of that city's schools.
As much of an impact as Stroble had through public service, his family cherishes the smaller moments. 
Yolonda Mason, one of his three daughters, said her father was a low-key person who showed compassion in everyday life.
"I don't care what the situation was, he always looked for the best in people," Mason said. 
Greg Rouse II, one of Stroble's grandsons, said that he will carry his grandfather's lessons with him for the rest of his life. 
"He was the first to do a lot of things, but he was the last to cast stones," Rouse said. "He was a very, very forgiving man."
Born in Charleston on Feb. 17, 1938, Fred Stroble graduated from Burke High School and served in the Navy before entering his career in law enforcement. He is survived by his daughters, Cheryl, Winifred and Yolonda; sons, Maurice, Tyrone, Darryl and Reggie; six grandchildren and one great-granddaughter. Stroble's funeral service was held Friday at Morris Brown AME Church. Arrangements were handled by Murray's Mortuary.