As water rushed into an Horry County jail van earlier this week, Nicolette Green and Wendy Newton were locked inside one of two metal enclosures for imprisoning passengers.
Even if the two sheriff's deputies operating the van that day managed to open the door to the back, at least one more lock stood in the way of a rescue.
Rescuers later arrived, but they still couldn't break into the enclosure.
Trapped as the van slowly sank into floodwater from Tropical Storm Florence, Green and Newton drowned. No one would get to them until it was too late.
A day later, divers had to cut through the van's roof and the second metal compartment before reaching their bodies, Marion County Coroner Jerry Richardson said.
"There was no way" they could have escaped from the inside, the coroner said. "It's like a jail."
But the women were not going to jail. They were not prisoners. They were mental health patients being transported to hospitals for treatment. They had not been accused of crimes.
South Carolina law enforcement officers usually are tasked with transporting people involuntarily committed for mental health treatment because the patients' behavior is often volatile. But advocates said the practice treats patients like criminals, and alternatives allowed under a new state law are rarely used because of practical and financial reasons — but also because of the law itself.
The "vast majority" of people facing emergency commitment are taken to hospitals by law officers, said Anna Maria Darwin, an attorney and team leader at Protection & Advocacy for People with Disabilities, which investigates breakdowns in how mental health patients are treated. The law prefers that method, and seldom do private emergency medical technicians or family members — options allowed by law under some circumstances — transport them.
Giving the duty to law officers with minimal training on mental health issues adds a level of risk that something could go wrong, advocates said.
"Mental health advocates in South Carolina have been concerned about this for a long time," Darwin said. "It reinforces the stigma that these patients are dangerous, that they're criminals. … But there's got to be a better way. We have to take the time to … come up with a solution."
The deaths of the women on Tuesday rattled the advocacy community throughout the state, said Darwin, who tearfully labeled the episode "shocking and unbelievable in this day and age."
The State Law Enforcement Division is investigating the deputies in the jail van who are suspected of going around barricades meant to block traffic on the flooded U.S. Highway 76 east of Mullins. Stephen Flood, who has worked for a decade as a detention deputy for the Horry County Sheriff's Office, and Joshua Bishop, a six-year veteran, are on administrative leave during the probe.
Many observers said the primary question in the case surrounds any decision by the deputies to ignore warnings about flooding, which was widespread at the time in areas of the Pee Dee region that have been swamped by overflowing rivers. But the ordeal also has increased scrutiny on laws prescribing how mentally ill people should be handled.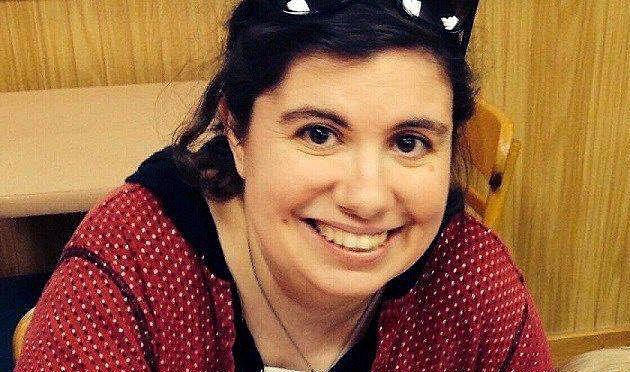 'Seeking help'
Green, a 43-year-old Myrtle Beach resident, and Newton, 45, who lived across the North Carolina border in Shallotte, wanted to be treated for their mental illnesses, family members have said. Both women were mothers.
"She was not an inmate. She was not a criminal," Green's sister, Donnella Green-Johnson, told The Post and Courier at her Myrtle Beach home. "She was seeking help."
But at some point, a doctor must have signed a certificate requiring their emergency hospitalization. That usually means they are considered a danger to themselves or others.
Under the law laying out the process, the certificate must "authorize and require" a law enforcement officer, preferably in plain clothes and with crisis intervention training, to take the patient to a mental health hospital. But friends or relatives can sign paperwork taking on that responsibility and liability. Under a 2016 change in the law, they have the option of finding an emergency medical technician to do the job.
But in a state with rural areas where a private ambulance isn't an option or would cost too much, officers usually take on the task, advocates and officials said. 
In Charleston County, Sheriff Al Cannon said he always has seen transportation of the patients as part of his agency's role as the enforcement arm of probate courts, which oversee commitments. But the patients, he said, are typically, for safety reasons, taken individually in a sheriff's car rather than a jail van.
Mark Binkley, deputy director of the S.C. Department of Mental Health, said the S.C. Sheriffs' Association pushed for the 2016 law change because "it's no secret that sheriffs in general see mental health transports as a burden."
But whether someone can be taken away by some other means is ultimately a doctor's decision, he said.
"The reality is that virtually never occurs," Binkley told The Post and Courier. "Most of the time, they're restrained. Most of the time, it's a matter of safety.
"By virtue of them threatening suicide or harm to someone else, it's hard to second-guess those situations."
And the law is flexible enough for times when other options make more sense, he said.
But Greenville lawyer Hank Ehlies said most of the situations are health care issues that medical personnel should deal with. He has fought for revisions in the law, especially since representing the family of Andrew Torres, a mentally ill man who died in 2010 after being shocked with Tasers by Greenville officers who showed up to take him away for treatment.
Just as an ambulance should not be sent to a bank robbery, officers should not be charged with caring for mentally ill people, Ehlies said.
"That's the change that needs to be made," he said. "We have talked about these very situations. When patients are sealed in a cage in which they cannot abstract themselves … it's a death certificate."
'Wasn't an accident'
The pair of Horry County deputies went through a two-hour and 15-minute course at the S.C. Criminal Justice Academy in June on dealing with mentally ill people. But academy records do not indicate that either Flood or Bishop had taken the week-long crisis intervention training recommended — though not required — by the state law.
On Tuesday, Horry County Sheriff Phillip Thompson said, his agency's computer systems reflected the many road closures in the Pee Dee caused by Florence's heavy rainfall.
On social media, messages from local public safety agencies abounded. That morning, they warned of widespread flooding and road washouts near Nichols, the Marion County town that was expected to flood in forecasts released well before the storm hit late last week. That afternoon, they told everyone to stay away entirely.
"Avoid Nichols area!" the Marion County Sheriff's Office said on Facebook. "Please please avoid the area completely."
The deputies could have delayed the trip if road conditions were too hazardous, Thompson said.
But the jail van, the county coroner added, traveled through Nichols. The van was heading toward Mullins, following a rural route that would have eventually taken them to McLeod Behavioral Health Center in Darlington. It passed the Little Pee Dee Lodge on U.S. Highway 76, where the Little Pee Dee River was spilling over its banks.
The road was closed, but Thompson said earlier this week that investigators were still trying to confirm whether the deputies went around barricades to continue their journey.
At some point after 6 p.m., they wound up in the floodwater.
The deputies got out and tried to open the doors of the van, which had been pushed against a guardrail. For some reason — maybe the guardrail or the water pressure — the deputies couldn't open the door, the sheriff said.
"They tried continuously to get that door open," he said.
They called for help. Rescuers from public safety agencies in Marion and Horry counties responded.
"They're going to need some tools ... to get a door open," a Marion County rescue official said in radio communications, which were posted on Broadcastify.com. "So be quick."
But 15 minutes passed. Then 30 minutes. Then 45 minutes.
By the time rescue boats got there, the van was mostly under water, the sheriff said. The deputies were on the roof.
Rescuers described seeing the top of the van still above the surface — "enough that they should be able to breathe," one said.
A Marion County boat crew tried to get to the women with some "old cutters," one said.
Two ambulances waited on dry land. But the women couldn't be freed.
Dispatchers got a status report: "The two in the van are not currently communicating any longer."
For the women's loved ones, the circumstances of their deaths are terrifying and mind-boggling. Questions abound, and for now, there are few answers setting their minds at ease. At least one of the families has hired a lawyer.
"It wasn't an accident," Green's sister, Green-Johnson, said. "Driving around a barricade is not an accident."
Gov. Henry McMaster on Friday said he had reached out to both families and had spoken with Newton's. He declined to say whether law officers should routinely transport mental health patients. Instead, he focused on advice dished out since the week leading up to Hurricane Florence's landfall: Heed flood warnings.
"The same applies to everyone," McMaster said. "You can never tell what lies under that water."
The jail van remained in the floodwater Friday — the conditions still too dangerous for crews to mount a recovery.