One of the best ways to ease traffic is to create more road connections, urban planners agree, but area residents often demand the opposite because they don't want more traffic near their homes.
As with arguments about high-density development — experts say such development is a solution to sprawl, but residents frequently object to the neighborhood-changing results — the debate about road connections will play a large role in the way the Charleston area grows and manages traffic.
The city of Charleston has been a leader in pushing for connectivity, requiring since the 1990s that new subdivisions be connected to one another, not simply connected to the nearest major road.
One result, for example, is that residents of the massive Carolina Bay development in West Ashley can now drive to West Ashley High School without adding to traffic on Savannah Highway, Bees Ferry Road or Glenn McConnell Parkway. A required road connection, completed last year, connected Carolina Bay's road network to the adjacent Ashley Park development, creating a route to the school complex.
"Achieving connectivity is difficult, and it can be controversial, but residents often find themselves benefiting from the new road connections that are made," said Jacob Lindsey, director of the city's Planning, Preservation and Sustainability Department.
In Mount Pleasant, road connections within the Park West, Dunes West and Carolina Park subdivisions create a way for residents to get to Wando High School without adding to the crush of traffic on highways 17 and 41. But in Mount Pleasant, North Charleston, Dorchester County and other parts of the metro area, some major road improvement plans have been abandoned and traffic restrictions imposed in response to neighborhood complaints about cut-through traffic.
"In my opinion, it (connectivity) is a bad thing," said Kings Grant resident Danny Perry, president of the homeowners association. 
Kings Grant has seven streets connecting the subdivision to heavily used Dorchester Road. When traffic backs up on Dorchester Road, drivers cut through Kings Grant, ignoring a county ordinance prohibiting through-traffic during rush hour. Perry said there are also speed humps "all over the place."
"We'd like more, but they say we can't have any more," he said. "They keep building stuff up and down Dorchester Road, so it's only going to get worse."
Even supporters of increasing road connections agree that sometimes steps must be taken when a residential street becomes a known shortcut and is overwhelmed. Streets that form diagonal connections between major roads, just before an intersection, are particularly vulnerable, like Tasker Drive near Summerville, which forms a shortcut between Bacons Bridge and Dorchester roads, or Stocker Drive in Charleston, where the city modified the road to prevent its use as a shortcut between Savannah Highway and Folly Road.
In Mount Pleasant, residents' opposition to having more traffic flow near their homes and subdivisions prompted the town to halt a long-planned $16.5 million road plan aimed at extending Long Point Road east to Rifle Range Road. The plan was meant to create more of the connections that traffic planners advocate. The town also is opposing the top-ranked plan to improve S.C. Highway 41, because residents of Park West and Dunes West fought the idea of routing traffic through residential Bessemer Road.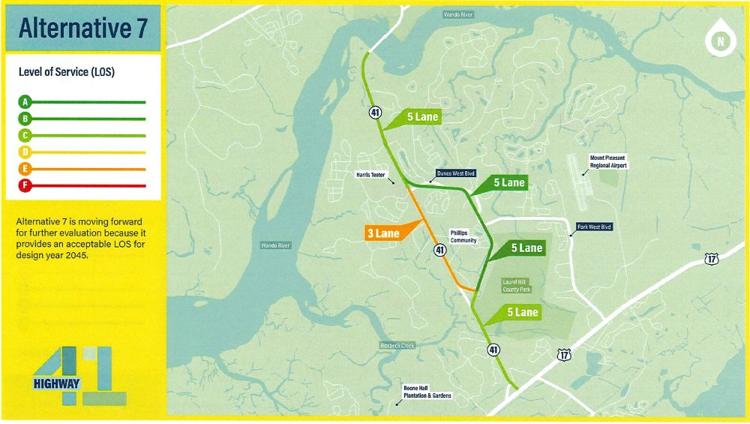 "We don't have a very good grid network, where you have many options," said Paul Lykins, Mount Pleasant's transportation project engineer. "We're surrounded by marsh and water."
The most challenging point of conflict, when it comes to connectivity, involves subdivisions that have hundreds or thousands of homes, but just one or two ways cars can get in and out. Picture a late-20th century subdivision as a huge bunch of grapes, where each grape is a house with two or three cars, and the one stem is the only road in and out.
For example, the Longpoint subdivision in Mount Pleasant has nearly 700 homes, there's a widely used Charleston County park at the rear of the development, and there's one road in or out — a traffic circle on Long Point Road. Across the street is Snee Farm, a more than 1,000-home subdivision, but anyone living there would have to take a circuitous route using main roads if they wanted to get to the county park.
During the town's Comprehensive Plan meetings, a map of potential road connections that would "improve mobility" was displayed. One suggestion was to directly connect both Snee Farm and the Snowden community to Longpoint. Currently, a road in Snee Farm ends in a cul-de-sac with a fence, adjacent to the traffic circle on Long Point Road.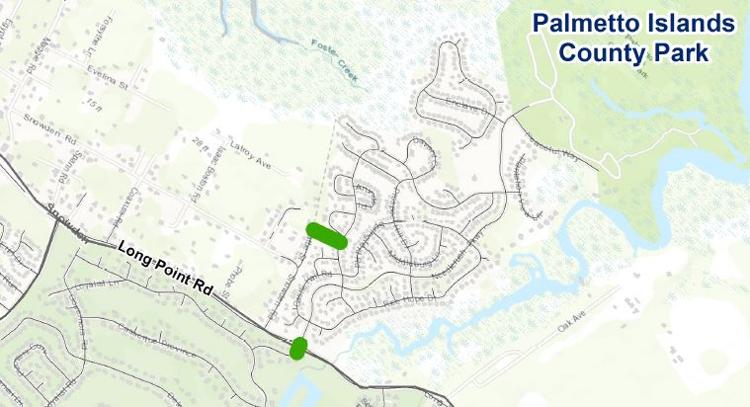 "It would be a great connection to the county park," said Lykins, who added: "You can pretty much forget about that."
Creating road connections that turn dead-end subdivision streets into through-roads might make sense, but try telling that to people who bought houses on those quiet streets.