The College of Charleston has moved a big step forward toward finding a new leader that will usher the school into a rapidly changing future.
On Thursday, the college announced Michael Benson, Andrew T. Hsu and Rhonda Phillips as the three finalists for the job as its 23rd president.
Benson currently serves as president of Eastern Kentucky University, a public university with about 17,000 students. He previously served as president of Southern Utah University; president of Snow College in Ephraim, Utah; and held a variety of administrative positions at the University of Utah in Salt Lake City.
Hsu is the provost and executive vice president for academic affairs at The University of Toledo, a public university in Ohio with 21,000 students. He previously served as dean of engineering at San Jose State University and associate vice president for research at Wright State University in Ohio, where he also served as the dean of the graduate school.
Phillips is a tenured professor and dean of the Honors College at Purdue University, a public university in Indiana with an enrollment of about 43,000. She previously held teaching and administrative roles at Arizona State University, the University of Florida and the University of Southern Mississippi.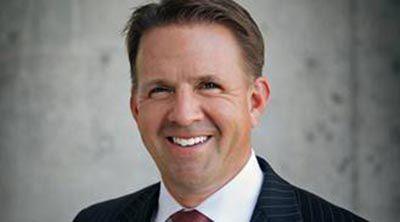 All three finalists are expected to visit campus next week to participate in open forums as well as closed interviews with campus leaders.
Their full schedule will be announced Friday, according to the college. Resumes and brief biographies for each candidate are posted on the college's Presidential Search website: trustees.cofc.edu/presidential-search/finalists.
Trustee Renee Buyck Romberger, chair of the Presidential Search Committee, said the finalists represent a wealth of academic experience, "and they all impressed the trustees with their passion for and commitment to the liberal arts and sciences as well as their understanding and insight related to the fast-changing landscape of higher education."
Romberger said each also has the talent to connect with area businesses and nonprofits to ensure the college not only remains relevant but also serves as a leading voice in its community.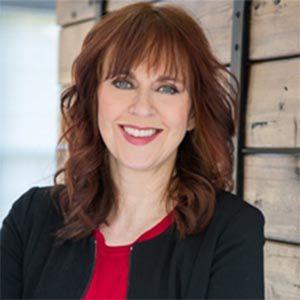 Will this time be different?
Charleston's public college of about 11,000 students has a fraught history, at least recently, when it comes to selecting presidents.
In 2014, the Board of Trustees ignored the 15 candidates proposed by a search committee and instead installed then Lt. Gov. Glenn McConnell.
Students walked out of class in solidarity with the NAACP, the Faculty Senate took a vote of no confidence in the board, and protesters picketed in the Cistern Yard. They cried foul at the apparent short-circuiting of the selection process, as well as McConnell's long history of defending Confederate monuments and running a Confederate memorabilia shop.
The board chair at the time, Greg Padgett, responded that "students have a right to express their views." The board installed McConnell, who served almost four years before announcing his retirement for health reasons in January 2018.
The undergraduate students who stormed the Cistern in March 2014 have mostly left campus, but alumni and faculty remember the botched selection process well.
When the college surveyed faculty members in March about what they would most like to see in the next president, one overriding request was for someone with a "strong academic background." McConnell had no experience working in education prior to becoming president of the college.
In other listening sessions, alumni also stressed the need for academic experience. And they expressed a desire for some diversity in the president's office. The words "diverse" and "diversity" appeared 161 times in the alumni summary.
"To date, all CofC presidents have been white men. I believe the next president should reflect other characteristics of the student body and encourage the committee to strongly consider candidates of color and women," one alumnus said, according to an executive summary.
"I have high hopes that this search will be carried out in a more professional and transparent way than the last one," another alumnus said. "I don't think the good old boy network should have any part in this process."
Another: "I'd prefer a female candidate. The boys have had their time."
A similar input session for students found that they wanted a president who is "highly involved" in campus life, interested in sustainability and diversity, and "someone who is diverse, preferably a woman."
Few women presidents
While the majority of college students in America today are women, it remains exceedingly rare for women to hold the highest position at colleges.
A 2017 study by the American Council on Education found that only 30 percent of the presidents at colleges and universities were women. The percentage of women of color in those roles was even lower, just 5 percent.
In South Carolina, the first woman to lead a college was Annie Dove Denmark, hired by the private Anderson College in 1928, according to a recent biography from Arcadia Publishing. Anderson was an all-female school at the time and has since become a co-educational university.
More recently, the historically black Benedict College in Columbia hired its first female president, Roslyn Clark Artis, as its 14th president in 2017.
Other major state schools, including Clemson University, The Citadel and the University of South Carolina, have not had a female president.
The selection committee will get a better sense of how the college community views the three finalists in the weeks ahead, but at least one professor said he is pleased for several reasons.
Herb Silverman, a college mathematics professor, said this time, the board seemed to conduct a legitimate search that involved a wide community instead of informally deciding on a president.
"As the faculty has requested for decades, the finalists have academic credentials and understand academic needs," he added. "They finally acknowledged the need for diversity in a formerly segregated private college that integrated when it became a state institution."