A knife-wielding man attacked Heidi Todd's mother from behind as she returned home early Tuesday with three of her children, possibly tying up the woman before leaving with her 4-year-old daughter, federal charging documents stated.
Badly beaten and suffering bleeding on her brain, the woman might have been inside her Johns Island house for eight hours until authorities learned of her predicament and Heidi's disappearance, igniting a frantic search for the curly haired little girl.
Heidi would be found, thanks to alert railway workers, a day later and more than 400 miles away in Alabama. She was alive.
Details of her abduction emerged Thursday as the FBI filed a kidnapping charge against Thomas Lawton Evans, 37, a felon who had been released from prison on state supervision less than two weeks before the crime.
As local police sorted out the mysterious circumstances of the crime earlier this week, they had described the perpetrator as an "unwanted guest." But the federal authorities on Thursday offered a clear description of a violent home invasion.
Heidi, meanwhile, was reunited with her Charleston family of seven that was still grappling with their matriarch's brutal wounding. In a statement, a family member expressed thanks and asked for privacy amid intense national attention.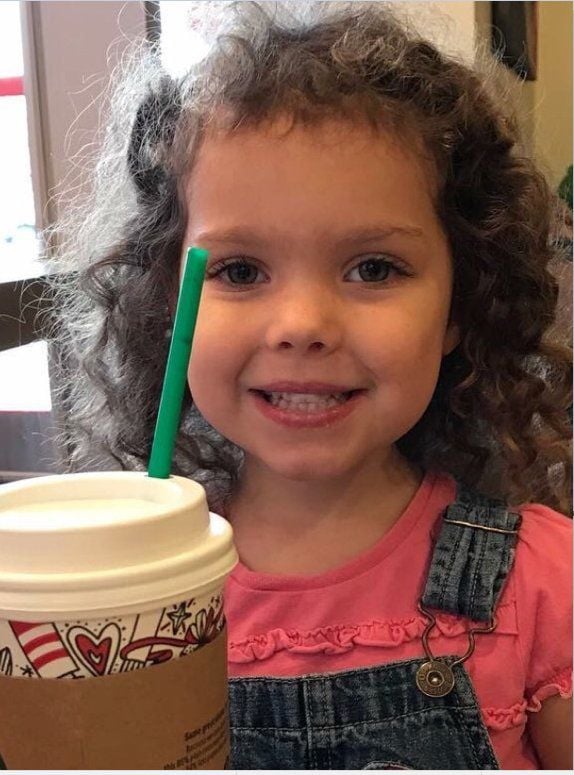 "Words cannot express the range of emotions and suffering that my family has endured these past few days," it said. "In the coming days, we will be counting on your continued prayers and support and ask that you give us ... room to reunite and heal as a family."
Evans' Feb. 1 prison release had come after escalating disciplinary issues behind bars, most recently for holding his cellmate hostage in December.
He was supposed to be living in Upstate South Carolina on community supervision, but authorities said he showed up earlier this week in the Todds' middle-class community in suburban Charleston. Still, they did not say whether the family had been targeted at random.
Supervised release is a measure that typically brings monthly checks by state agents, said Pete O'Boyle, a spokesman for the agency that was keeping tabs on him. But officials insisted there were no missteps in the state's handling of his case.
"It was early in the process," O'Boyle said. "There would have been a home visit sometime this month ... but he had not been out of prison long enough for us to go out there."
Further details of Evans' capture and Heidi's rescue also emerged Thursday. Evans was being transferred from a jail in Lauderdale County, Miss., where he had been arrested after a police chase the night before. It was not immediately known when he would return to South Carolina.
Officials have said the girl was in good spirits.
City officials in Riverside, Ala., where Heidi had been found, posted a photograph on social media Thursday of Heidi coloring with a purple crayon. A caption praised local authorities, including a magistrate who had colored with her for hours to provide "a semblance of normalcy."
"We are overjoyed with the safety of the most precious little girl you will ever meet!!" the post said.
'Thankful to God'
Heidi's mother, 30, had taken two of her five children to school before she returned to their Sweetleaf Lane home with the three others about 8 a.m. Tuesday. Their subdivision, Whitney Lake, is 10 miles southwest of downtown Charleston.
An affidavit by an FBI agent explained what happened next.
As the woman walked inside, the man pushed her into the home and tackled her. Bones in her face were broken.
"She told (Heidi) to run and hide," the agent wrote. The two younger children stayed in the home.
When no one picked up the older children, their school called Charleston police at 5:50 p.m. By that time, Heidi had been missing for a while.
Her mother came to the door when officers arrived. But they would find signs that she had been tied up.
A broad search of the neighborhood revealed no traces of the girl.
But her kidnapper was starting to leave a trail. Early Wednesday, someone used an electronic device stolen from Heidi's mother. Cameras at a gas station in Greensboro, Ga., captured video of a white man in a blue shirt, his face clearly visible.
Late Wednesday afternoon in Alabama, railroad workers saw a Chevrolet Impala with Illinois license plates parked in a wooded area close to the tracks. Local police went there, finding Evans asleep behind the wheel.
Heidi was awake in the car.
She was wearing adult clothes, and Evans was nervous, raising the officers' suspicions. He also appeared to be drunk.
After they took his identification and told him that he would be detained, Evans sped away.
The police quickly distributed his name. Sheriff's deputies near the Mississippi-Alabama border tried to stop the car about 8 p.m. But Ward Calhoun, chief deputy in Mississippi's Lauderdale County, said Evans led them on a 20-mile chase.
After reaching nearly 100 mph, the stolen Chevrolet pulled onto a dead-end street and hit a tree, Calhoun said.
Evans got out and surrendered.
Heidi, meanwhile, stayed at a fire station until Alabama child welfare officials got her, officials told al.com. She ate cookies and milk.
"She was just a super trooper," a fire chief told the publication.
A day later, her kidnapping was still on the minds of residents in the Todd family's neighborhood. Many remained joyful over her rescue.
"We're thankful to God, very happy," Omer Fannin, a resident there for more than three years. "It was like a peace came over the neighborhood."
A criminal past
Aside from his federal and Alabama charges, which include driving under the influence and eluding the police, Evans was expected to face prosecution in South Carolina courts.
Documents on Evans' history in and out of prison depicted increasing misbehavior over the past two decades.
He was arrested in 2000 on a charge of second-degree criminal sexual conduct with a minor after police said he assaulted a 15-year-old girl. He was 19. He pleaded guilty to a lesser assault charge, avoiding a requirement to register as a sex offender.
In 2002, he and another man grabbed a woman at Church and Queen streets in downtown Charleston in an attempt to take her purse. The robbers threw her against a wall and snatched her bag of groceries. Evans was convicted of strong-arm robbery and served two years on probation.
Seven years after that, Evans and an accomplice broke into a James Island gas station and stole beer, cigarettes and lottery tickets. An hour later, he robbed a Charleston gas station at gunpoint. In 2010, a judge sentenced him to 10 years on armed robbery and burglary charges.
A 'safety threat'
While serving that time, Evans garnered 14 disciplinary actions, S.C. Department of Corrections paperwork showed. Eleven came in the past two years. They included threatening prison employees, possessing drugs and cellphones, and having a weapon.
Then, on Dec. 18, Evans used "threat and intimidation" to hold his roommate in their cell. Corrections spokesman Jeff Taillon said Evans was punished internally and sent to solitary confinement.
His projected release date had been Feb. 26, records stated. But South Carolina prisons typically release inmates at the start of the month in which they are set to be freed, Taillon said.
By law, prisoners such as Evans, who had been convicted of violent crimes, typically serve the final 15 percent of their sentences on community supervision, O'Boyle added. 
State agents made sure Evans' Spartanburg County home was suitable, and it was, O'Boyle said.
Evans got out and reported to the agents from the S.C. Department of Probation, Parole and Pardon Services.
But in the short time he had been free, he did not miss any requirements of his release, and the agents had not yet had a chance to check on him, O'Boyle said.
He was required to report any move southward to the Lowcountry, where he had spent much of his life before his time behind bars.
No such report happened. And the agents had no reason to recapture him, O'Boyle said.
But his alleged flight out of state with Heidi was a clear violation of his supervision, O'Boyle added.
"At this point," he said, "we've identified him as a community safety threat."