Nine people have been arrested in recent months as part of a drug-trafficking ring authorities say brought vast quantities of a powerful and deadly opioid to the Lowcountry, according to newly filed court records.  
Authorities said in a search warrant affidavit unsealed Nov. 15 the defendants used stash houses to traffic kilograms of fentanyl, methamphetamine and cocaine throughout the Charleston area. 
The drugs were smuggled into South Carolina from Mexico, federal authorities said.
In June, the S.C. Highway Patrol found 2 kilograms of fentanyl, or approximately 4.4 pounds, hidden in the air intake system of one defendant's vehicle. 
In September, a Folly Beach mother and her 1-year-old child overdosed on fentanyl allegedly supplied by the drug ring, court records state. 
Fentanyl is a powerful synthetic opioid traditionally used to treat cancer patients or those with extreme pain. Fifty times stronger than heroin, the drug has in recent years increasingly found its way onto the streets, according to the Drug Enforcement Administration.
Mexican cartels mass produce fentanyl and fentanyl-laced pills designed to look like traditional prescription medication using chemicals sources mainly from China, the agency says. The drugs are then distributed through U.S. criminal networks. 
The DEA estimates 1 kilogram of fentanyl has the potential to kill 500,000 people, or almost two-thirds of the Charleston metro area.
The Centers for Disease Control and Prevention estimated an unprecedented 100,300 Americans died of drug overdoses from May 2020 to April 2021, with many of those deaths involving fentanyl.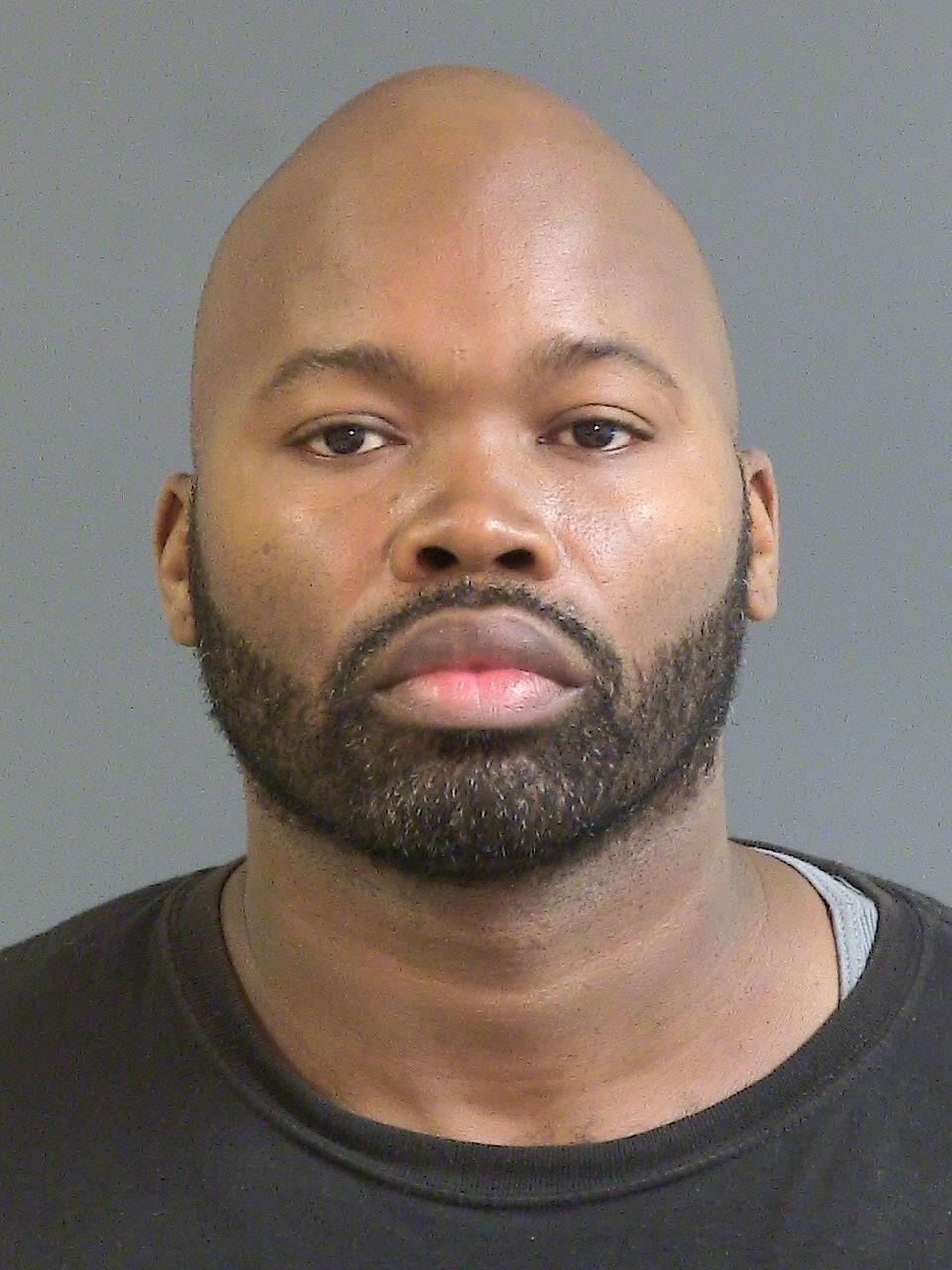 The defendants identified in an Oct. 20 superseding indictment are Geno Curtis White Jr., 30; Ebony Williams; Maurice "Black" Adams, 27; Emily Moore; Xavier "Pretty" Williams, 41; Brianna White, 25; Maurice "Frapp" Mitchell, 42; Jesus Wilson-Lombida, 48, of North Carolina; and Jorge Estrada, 46, of California. Ages and other identifying information on all the defendants was not available.
All face charges of conspiracy to possess with intent to distribute controlled substances, among other counts. 
Federal authorities continue to make arrests in the case. On Nov. 16, Alif Williams of Charleston was booked into Charleston County jail on charges in his alleged role in the conspiracy, court records state. 
At an arraignment on Nov. 18, U.S. District Magistrate Judge Molly Cherry entered not guilty pleas on Williams' behalf to charges of conspiracy to possess with intent to distribute controlled substances and possession with intent to distribute fentanyl. 
Williams, 46, is accused of selling heroin and fentanyl to a confidential informant on several occasions in January 2020, Assistant U.S. Attorney Whit Sowards said at Williams' hearing.
Sowards said the confidential informant only asked to purchase heroin, but he was instead supplied fentanyl on one occasion. Whether it was intentional or a mistake, Sowards said it was "extremely dangerous conduct," given fentanyl's lethality. 
Charleston police officers executed a search warrant at Williams' Grove Street residence after the controlled buys, where they found fentanyl, ketamine, heroin and seven 1-pound bags of marijuana, Sowards said. 
Assistant U.S. Attorney Derek Shoemake, spokesman for the U.S. Attorney's Office in South Carolina, said he could not comment on the investigation. 
The DEA and Homeland Security Investigations, along with local law enforcement, have been investigating the organization for almost three years, the affidavit states.
Authorities identify Mitchell as one of the two main distributors of fentanyl for the organization, the affidavit states. 
On Nov. 17, 2020, a cooperating defendant arranged to sell 2 kilograms of "sham" fentanyl to Mitchell outside a Goose Creek grocery store, the affidavit states. Authorities watched as Mitchell arrived at the grocery store in a red Buick SUV and pulled up next to a Ford F-350 pickup. 
Authorities said Mitchell placed a black bag containing nearly $100,000 into the truck. The truck's driver, who is not identified in the affidavit, then gave the cooperating defendant the money in exchange for the fake fentanyl. 
Law enforcement officers conducted a stop on both vehicles and placed Mitchell under arrest. Authorities seized the fake fentanyl and three baggies of cocaine found in Mitchell's SUV. 
Mitchell was charged with trafficking in cocaine by Berkeley County Sheriff's Office after his arrest and released on a $30,000 surety bond. The cocaine charge was dismissed late last month after Mitchell was arrested in the federal case, police and court records state. 
The cooperating defendant told authorities as part of a plea deal he had arranged several large fentanyl sales between Mitchell and the pickup truck's driver before the sting operation. 
Authorities said Mitchell continued to sell drugs after his release on bond in the Berkeley County case. On three occasions in the spring and summer, authorities said, Mitchell sold heroin and crack cocaine to a confidential informant working for the North Charleston Police Department. 
On June 1, Jesus Wilson-Lombida was arrested in Berkeley County after a S.C. Highway Patrol officer stopped his 2021 Nissan Altima on Henry Brown Boulevard in Hanahan, court records state. 
Wilson-Lombida told the officer he was traveling to Goose Creek to buy a car, but he could not provide the address where he was traveling or details about the vehicle for sale, records state. 
Officers searched Wilson-Lombida's vehicle and found 2 kilograms of plastic-wrapped fentanyl hidden in the car's air intake system, records state. 
Wilson-Lombida was born in Cuba but is a naturalized U.S. citizen, records state. 
He was previously convicted in Minnesota in 2010 of offering to sell an undercover officer a kilogram of cocaine for $23,000, records state. 
On Sept. 20, Charleston County sheriff's deputies were dispatched to a residence in Folly Beach for reports that a woman and her 1-year-old child had suffered a fentanyl overdose, the affidavit states.
Authorities identified the person who provided the fentanyl to the woman, the affidavit states. He told authorities he purchased the fentanyl from Mitchell.
Mitchell was arrested four days later by federal authorities. 
Charleston County Sheriff's Office spokesman Andrew Knapp said both the child and mother survived the overdose.