Just when hurricane predicting appeared to be regaining its stride in a new era of more destructive storms, the federal government shutdown could seriously impede researchers.
The effects could be felt across the National Weather Service.
"If the shutdown lasts until the end of January, it could be crushing financially for much of the National Weather Service and National Hurricane Center staff and seriously delay or cancel hurricane preparedness efforts and model upgrades during 2019," tweeted center specialist Eric Blake on Monday.
The concern is shared by others in the hurricane research field ahead of the start of the season, June 1.
"It's certainly not good to have very little National Oceanic and Atmospheric Administration model development going on right now," said Phil Klotzbach, lead scientist for the academic benchmark Tropical Meteorology Project.
"The dynamical models are critical for NHC forecasters to make track and intensify predictions," he said. "I don't know the NOAA internal timelines for putting out model upgrades this year, but I suspect if this drags into February, that it could cause bigger issues."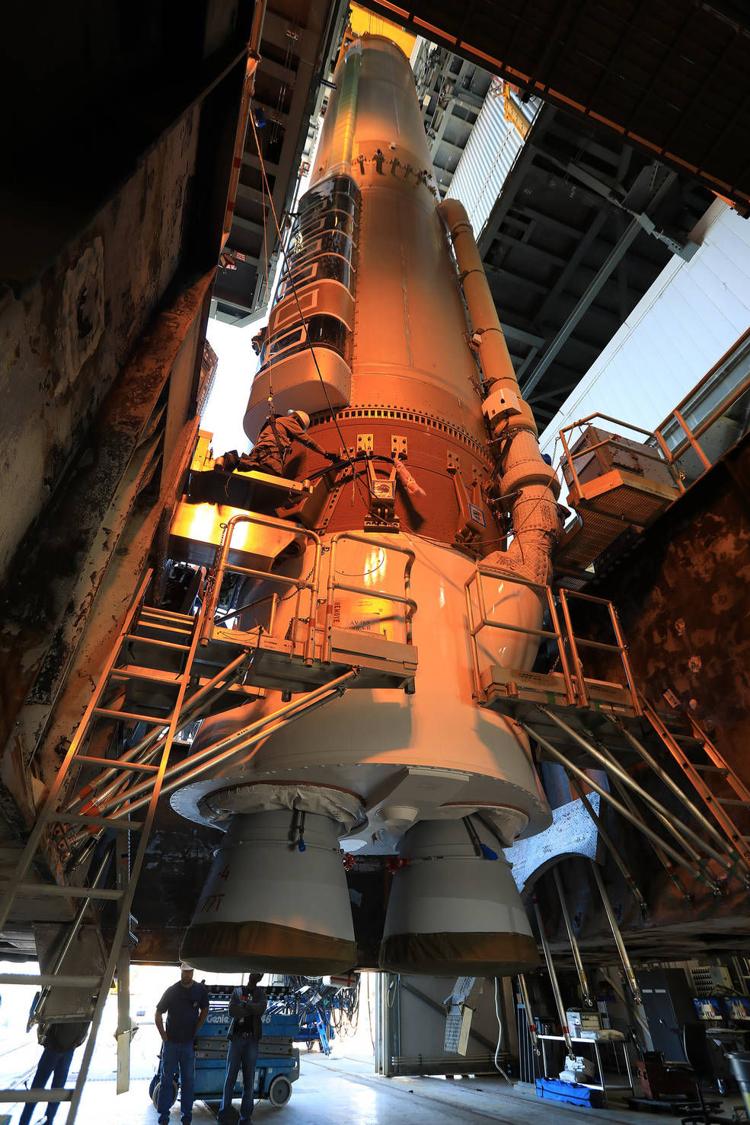 Meanwhile, Weather Service prediction models are not being maintained, according to The Washington Post. New models and upgrades aren't being launched, and there's no training for emergency managers.
The partial shutdown ordered by President Donald Trump has reached its third week with no sign of relenting as the White House continues to demand taxpayers fund at least $5 billion of the cost to expand a wall on the border with Mexico.
The shutdown, now nearly three weeks old, came as federal researchers were working to incorporate forecasting data gleaned from a new generation of satellites, computer modeling and other equipment advances.
As just one example, CubeSats — an array of eight satellites each about the size of a Rubik's cube — were just launched in December. The spread of them will allow finer detailed measurements than have been possible up to now.
Now the shutdown is hampering hurricane science across the board, because researchers can't access federal websites for data and analytics, Klotzbach said.
Hurricanes in recent years have gotten tougher for the computer models to figure out. The storms are strengthening faster — and in unexpected places. They are lasting longer and occasionally still not going where current data computer runs say they should.
In June 2018, NOAA released a report that said while it is too soon to determine if climate change was having an impact on hurricanes in the Atlantic, the warming caused by fossil fuel burning might already have caused changes that "aren't confidently modeled" by the computers.
Weighing the new generation of data already was sharpening federal forecasting skills. 
Last September, as Hurricane Florence bore down on the Southeast coast and computer models runs fluctuated widely, center forecasters used devices like submarine drones to pick up temperature and current signals in the ocean.
The resulting forecasts indicated that as early as six days out, the storm was most likely to strike where it did, in North Carolina near the South Carolina border, than turn farther south.
The performance lit up social media with accolades from meteorologists.