In an effort to resolve a litany of issues within the S.C. Department of Social Services, a federal judge on Tuesday ordered the agency to meet monthly with attorneys and court-appointed monitors and present a concrete budget request to state leaders early next year. 
District Judge Richard Gergel's decision was made less than a week after documents were filed in federal court that allege DSS failed to act quickly when the agency learned of reportedly dangerous conditions inside a Summerville group home. 
A settlement agreement reached in 2016 requires DSS to reduce employee workloads and to reduce the agency's reliance on group homes for the state's youngest foster children, among other things. Advocacy groups asked Gergel to hold DSS in contempt for its alleged lack of progress, which led to Tuesday's hearing.
Gergel was sympathetic but adamant when he urged all parties to "cool it" and set aside their differences. He said Gov. Henry McMaster is willing to increase DSS funding, but the agency first must propose a budget that outlines salary increases for caseworkers and daily wages for foster parents. 
"This is a terribly under-resourced agency," Gergel said. 
Overhauling care
A court settlement in October 2016 and new federal rules require DSS to reduce its reliance on group homes for children. Such homes cost the state agency about $100 per child per day, Gergel said. 
Foster care is much less expensive and is considered a better environment for children, but the state agency's rate for paying foster families does little to encourage potential foster parents to enroll.
In this state, foster families are paid $13 per day — a much lower rate than the national average. In Washington, D.C., Gergel noted, foster parents are paid a daily wage of $38.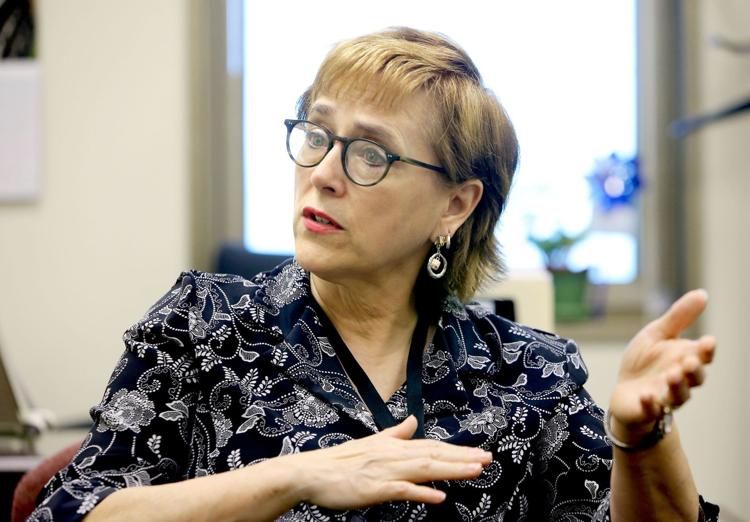 Gergel said he would like to see DSS aggressively pursue the "kinship" model of foster care, in which aunts, uncles or grandparents receive state funding to foster their nieces, nephews or grandchildren.
Only about 30 such cases exist, said Taron Brown Davis, the DSS deputy director of child welfare services. Statewide, more than 4,500 kids are in foster care.
According to DSS data, 220 foster children lived with a "court ordered unlicensed relative" as of June 30, but most relatives are not paid for taking in these children unless they become formally licensed through the agency.
Reducing caseload
Less than 25 percent of case workers and only 15 percent of adoption case workers are handling an appropriate caseload, said Judith Meltzer, a court-appointed monitor. Investigators are supposed to handle eight cases at a time, but in some areas of the state, they are juggling 20. 
This workload, combined with low salaries, explains why the agency has a turnover rate of roughly 35 percent, Gergel said. In 2017, almost half of the employees who left the agency were only in their first year. 
"It's breathtaking," Gergel said. 
If the agency is expected to protect the children in its care, it must have the ability to respond effectively to allegations of abuse. Without a full staff, case workers are simply putting out fires, he said. 
The average annual pay for a DSS case worker is about $35,500, while the average DSS supervisor makes roughly $40,500, said Sue Steib, a consultant working with DSS. Both salaries fall well below the median income in South Carolina of $46,000.
Similar child welfare agencies in Augusta, Savannah and Charlotte pay about $10,000 more, which is why they are poaching qualified workers from South Carolina, Gergel said. 
"The case workers themselves are impoverished," he said. "Surprise, we can't keep anybody in Rock Hill, because they're all driving to Charlotte for better pay." 
Social workers have harder jobs than anybody else, he added. While criminal investigators enter dangerous homes with guns at their sides, social workers walk through the front door with a pen and paper. Their hours are long and inconsistent. 
As the agency works on its budget request, Gergel urged its officials to consider the S.C. teacher pay model, where employees can expect raises based on years of experience and advanced degrees.
The judge said he would like to see DSS return the field of social work to a highly regarded profession in which social work students at the state's universities want to be trained and employed. 
Another federal hearing is set for mid-January.