In a Mount Pleasant church, where another night of below-freezing temperatures meant another round of hot meals and fresh linens, volunteer Jerome Monroe was shocked to learn homelessness had declined in South Carolina.
Let alone by 22.5 percent, a number the U.S. Department of Housing and Urban Development reported last month after its annual "point-in-time" check.
Monroe stood next to a table topped with dozens of donated coats as more than 80 of Charleston's homeless filtered into the shelter for the night. 
"To tell me homelessness has decreased ... Nobody would believe those numbers," said Monroe, who has volunteered at the emergency cold shelter for the last five years. "Considering South Carolina is a place where buildings are torn down."
The federal government says homelessness in South Carolina dropped 22.5 percent last year, but many don't believe it.
Once a year, the federal government assigns thousands of volunteers to wade into forests and wait under overpasses — with a 2-page survey in hand — to complete a daunting task: counting America's homeless. 
The count takes place during the last week in January, often on one of the coldest nights of the year. Last month, HUD reported that the 2017 count showed that homelessness was up nationally — for the first time since 2010.
But the results varied by state.
In South Carolina, homelessness among families with children declined 21 percent since 2016, HUD reported. Veteran homelessness decreased 35 percent from January 2016.
For many familiar with the Palmetto State's streets, shelters and churches, these figures simply don't add up. 
Denise Cleveland-Leggett, HUD Region IV Administrator, which includes South Carolina, summed it up this way: "Important progress is being made in the fight to end homelessness, but there still remains much more work to be done."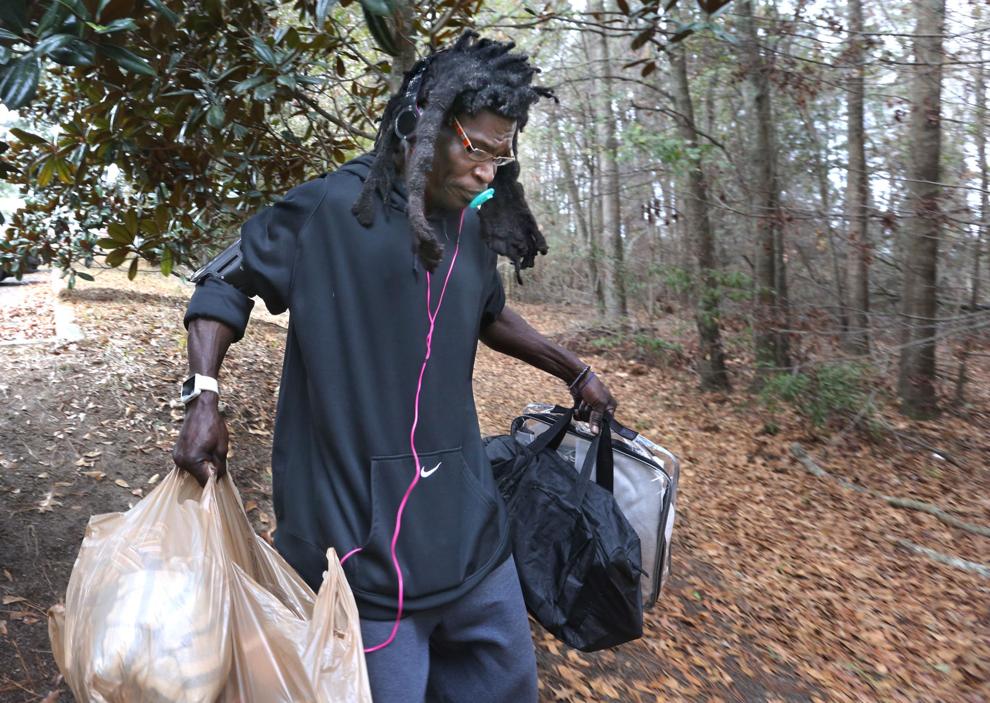 'I don't know why they bother'
In Summerville, a 16-man shelter was over capacity with 20 residents. In North Charleston, homeless camps sprawl in the woods off Rivers Avenue.
In Columbia, where schools reported more than 700 homeless children, families with open DSS cases struggle to find shelters that offer social services. The homeless are easy to find in Finlay Park.
It's no secret that weather skews this annual data, evidenced in part by the rise in emergency cold shelters. Hibben United Methodist Church in Mount Pleasant has already taken this step at least 16 times since December.
On Tuesday night, the shelter opened its doors to more than 80 people who were bused from downtown to the church. Each person had a cot with fresh sheets, a shower with travel sized shampoo and soap, and a hot meal of rice, pork and steamed corn. 
Ron Bohac, the volunteer shelter's co-director, said the people who stayed Jan. 2 were housed in the emergency shelter for 84 straight hours. 
"With the one-night count, I don't know why they bother," he said. "If you're gonna do a one-night study, you might as well go out and drink and get a dart board and have a great time ... You might as well pick July 14. It's not going to matter. You're depending on Mother Nature to have a cold night for you."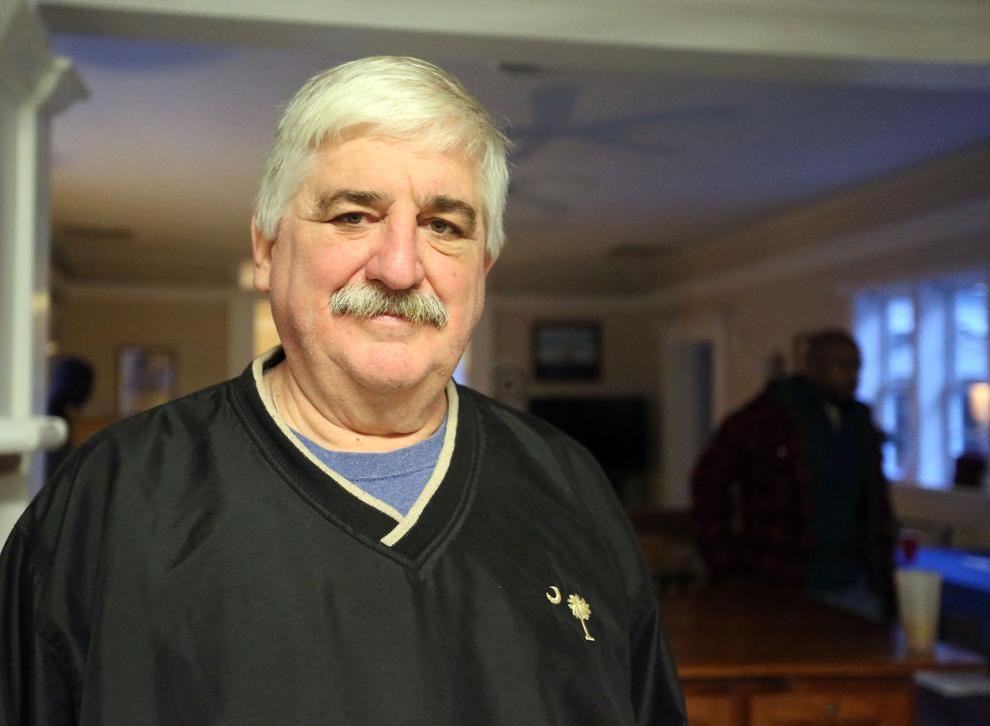 The 2016 count occurred during below-average temperatures. Last year's one night count, however, fell on an unseasonably warm night during which some people wore T-shirts.
A true one-night count really does rely on a relatively frigid night, said Amy Wilson, vice president of One80 Place, Charleston's homeless shelter. 
"There really (are) more people seeking shelter, so it's easier to count homeless people if they are seeking shelter," Wilson said. "If it's a milder night, they may be more inclined to stay out and be scattered about." 
The count relies on shelters to report their numbers and on volunteers to venture under overpasses and into the woods at 3 a.m. A Columbia-based group goes as far as to offer free breakfast to homeless people willing to answer the 2-page survey.
Stan Burtt directs a Summerville men's shelter, Lowcountry Home of Hope and agreed last January's warmer temperatures affected the count.
"In my experience, people don't mind when it's warm and nice," Burtt said. "They do mind staying out when it's cold and nasty. It's a whole lot harder to count when it's warm. How do you know who's homeless and who isn't?"
'Data disconnect'
Wilson said the data is used to gauge how problematic homelessness is in a particular area and the relative success of various approaches. This ultimately translates into funding. When annual change in population is compared to change in funding, HUD seemingly hands out money without rhyme or reason.
According to HUD's 2016 and 2017 data, the state of South Carolina's homelessness population dropped from 5,051 to 3,916. At the end of 2017, the state of South Carolina received $9.95 million in federal grants for various homelessness programs across the state. This is a slight increase from 2016's $9.73 million.
In areas of the country where the homeless population skyrockets, funding follows.
From 2016 to 2017, California's homeless population rose 13.7 percent (from 118,142 to 134,278). State funding rose 8.4 percent (from $352 million to $382 million) The largest chunk — $104.9 million in 2016, and $109.4 million in 2017 — went to the city and county of Los Angeles. 
In states where strides in homelessness are apparently achieved, such as South Carolina and Connecticut, funding is flatter. 
Connecticut's homelessness population dropped 13.2 percent from 2016 to 2017, while its funding rose 2.9 percent. 
South Carolina's 22.5 percent decline led to its funding rising by 2.3 percent. 
"If you aren't making strides, you lose some points in your (grant) application," Wilson said. "I just can't reconcile that in my head. If we have homeless people, we need more money."
HUD made the decision a few years ago to allocate federal funds only to shelters that practice "rapid rehousing," which involves placing people immediately into pre-paid apartments in the community. One80 Place practices the rapid re-housing approach in the Lowcountry and in the Midlands.
HUD funding makes up about $5 million of its $7.5 million budget. The 22.5-percent drop could potentially put the shelter at risk of losing funding if next year's count skyrockets due to the cold weather, but Wilson doesn't expect that to be the case. 
Rapid re-housing works for One80 Place, she said, and the shelter's data shows that. Of the roughly 1,600 people that One80 Place served in the Lowcountry last year, it worked with local landlords to rapidly re-house 966. That's a little over 60 percent of homeless people finding housing.
The lack of connection between homeless population and funding throws the data's usefulness into question, Wilson said.
Lila Anna Sauls, director of Midlands-based group Homeless No More — an organization that does not receive HUD funding but participates in the annual one-night count — agreed. 
"There is such a huge data disconnect, it's ridiculous," Sauls said.
'There's a bunch'
Even some of the homeless wonder whether South Carolina's homeless population has dropped.
Daniel Aschenbrenner, 55, moved into Lowcountry Home of Hope on Nov. 20. The Summerville native said he lived on the streets and in camps around North Charleston for the last 20 years because of addiction. Because of Lowcountry Home of Hope, he is now 60 days sober.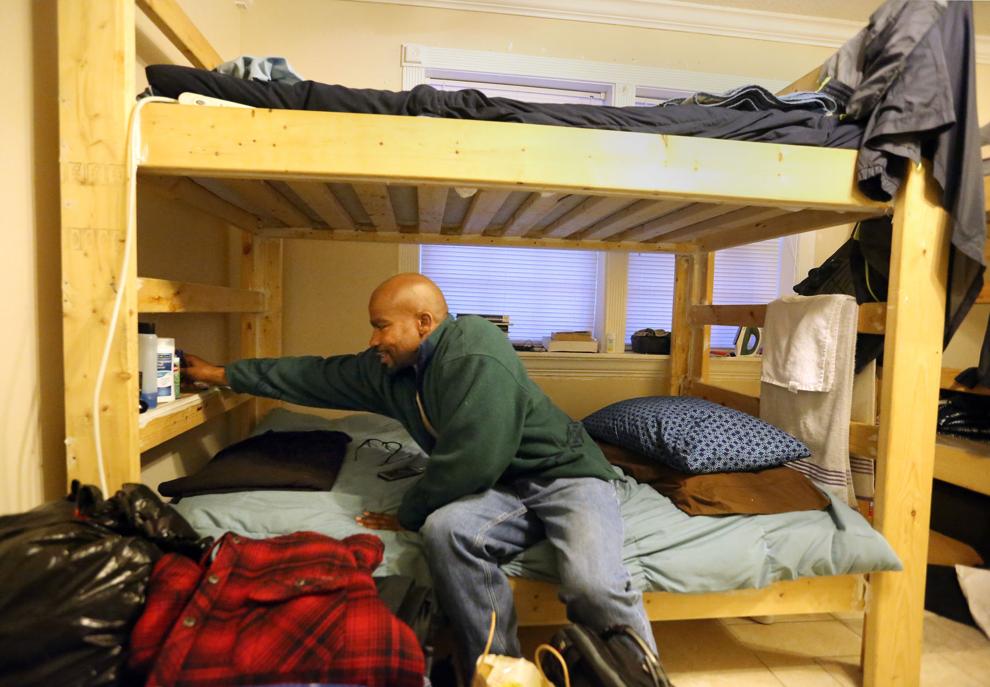 Just from his anecdotal experiences in North Charleston, Aschenbrenner said he didn't believe a 22.5-percent drop is accurate. 
"The last two years have been absolutely horrible for me, I was more out on the streets than ever," he said. "They're out there, there's a bunch. I think it's gotten to be a bigger problem than 15 years ago, that's for sure."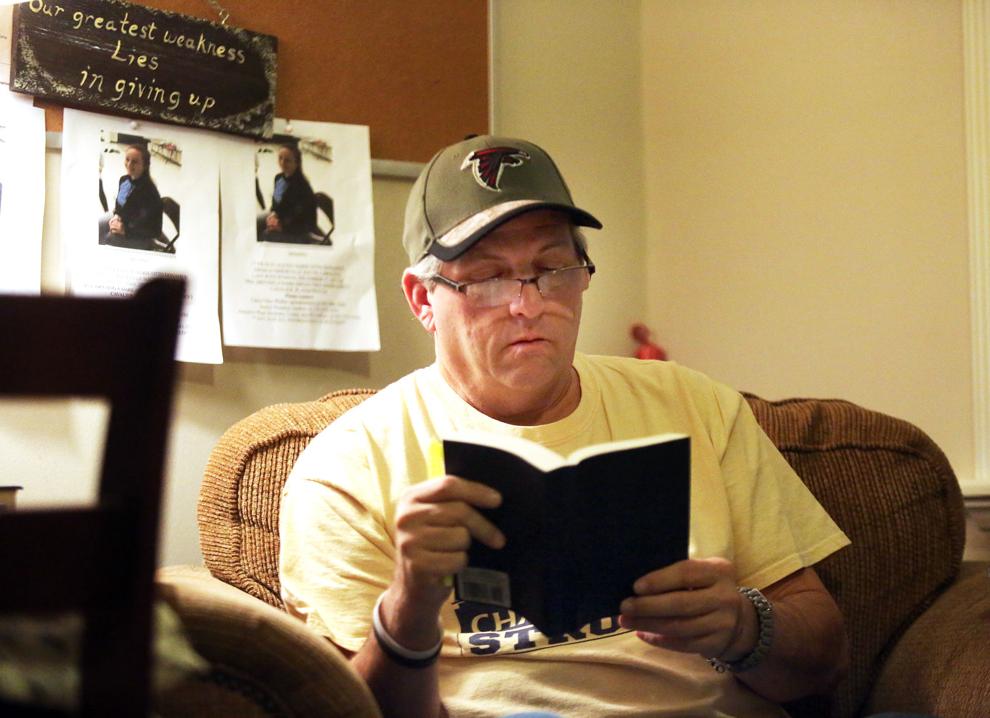 HUD's 2017 report stated that South Carolina had 1,020 homeless families with children, a 21 percent decline since 2016.
Sauls, the executive director of Columbia-based Homeless No More, an organization that specializes in helping families with children, scoffed at that figure.
This week, Sauls' coworker called the Richland County school district. In two schools in Columbia, there were a total of 708 homeless students. 
Families can be the hardest group to count because homeless parents often fear losing their children to the Department of Social Services if they accurately answer a HUD volunteer's survey. 
"You go to a car parked in a Wal-Mart parking lot and ask a mother about her homelessness, that mother is going to run," Sauls said. "She is worried about losing her children." 
St. Lawrence Place, a Columbia shelter that houses 30 families for as long as two years, offers services such as education for parents and work toward closing DSS cases. In one year, the shelter will house about 80 families because of the turnover rate. 
When HUD announced a few years ago that only shelters that practice rapid-rehousing would receive funding, Sauls tried that approach. After six months, she returned the federal money and found other revenue so that Homeless No More wouldn't need to rely on HUD.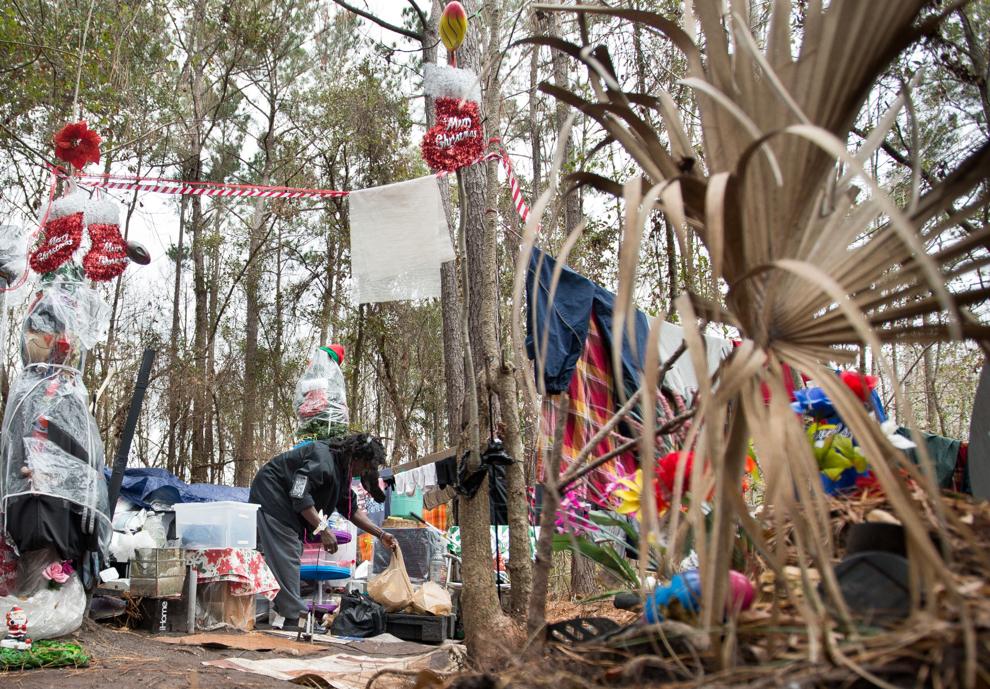 Rapid re-housing works well for individuals, Sauls said, but for homeless parents who have low credit, DSS cases and little or no education, living in a home doesn't solve long-term social problems.
Those who suffer from serious addiction issues, such as Aschenbrenner, also benefit from an approach that involves social care — not just a new apartment. 
"We've made peace with that," she said.