Federal and state agents swooped into the small town of Chester on Monday and carted away evidence from the Chester County Sheriff's Office, a surprise raid that suggests yet another South Carolina sheriff is under scrutiny.
At least a dozen FBI agents arrived for what an agency spokesman said was "lawful investigative activity." Agents with the State Law Enforcement Division participated in the search but were in a supporting role, a SLED spokesman said.
Agents could be seen removing materials from the Chester County Law Enforcement Center and stowing them in a black evidence truck. Meanwhile, Chester County's hard-charging sheriff, Alex "Big A" Underwood, kept a low profile. He couldn't be reached by phone or email for comment. 
Late Monday, Maj. Dwayne Robinson, acting public information officer, said in a written statement that Underwood and other department staff "are cooperating fully with an obvious investigative matter."
Robinson said the sheriff would make an "official, on-air interview about this and other matters when he is cleared to do so." But he gave no timetable when Underwood would discuss what happened.
Underwood was highlighted in "Above the Law," a Post and Courier report last month that showed how sheriffs across the state have misused their positions.
The newspaper's investigation revealed that Underwood used public money to fly first class to sheriff's conferences with his wife, hire pricey airport chauffeurs and upgrade his hotel rooms so his feet wouldn't dangle from queen-sized mattresses. Underwood told the newspaper that he is 6-foot-4 and needed the upgrades and first-class tickets because of his size.
The search in Chester comes less than a week after a state grand jury indicted Florence County Sheriff Kenney Boone on embezzlement and misconduct charges. With Boone's indictments, 12 counties in the past decade have seen their sheriffs accused of breaking laws they were sworn to uphold.
Underwood, a former SLED agent, was elected in 2012, the first African American to win the post in Chester County. He also won as a write-in candidate, the first to do so since Strom Thurmond won his Senate seat as a write-in in 1954.
But Underwood's tenure has been marked by conflicts, legal and physical.
He's married to Angel Underwood, Chester County's chief magistrate, who failed to disqualify herself in at least 100 cases, raising questions about conflicts of interest. The South Carolina Supreme Court suspended her for a year but later reinstated her.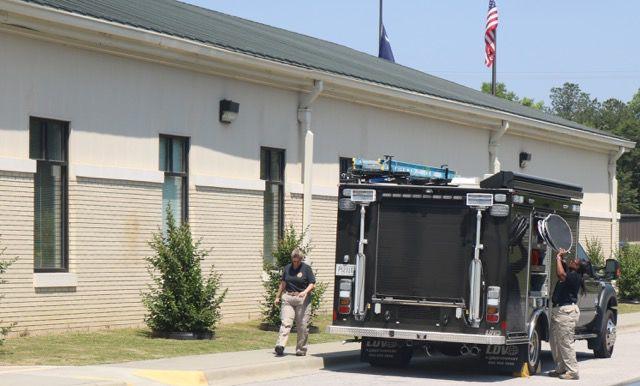 Underwood also has been involved in scuffles with two local fire chiefs. And in November, Underwood grabbed a 26-year-old man named Kevin Simpson as Simpson streamed a Facebook Live video of a traffic wreck, an incident first reported by The Post and Courier. Deputies hauled Simpson away on charges of disorderly conduct and resisting arrest. The case was initially assigned to Underwood's wife, the magistrate.
The newspaper has seen evidence that Simpson's case attracted interest from a federal grand jury in Columbia. Federal and state agents have been in Chester several times, interviewing former and current sheriff's office employees.
The newspaper's "Above the Law" investigation exposed numerous questionable expenses. Among them: Underwood and Chief Deputy Robert Sprouse in 2017 flew first class to Reno, Nev., for a conference with their wives. They also spent $353 on a Blacklane chauffeur to and from the airport, a 2.3-mile trip.
In March, the day after the newspaper questioned the expenses, Underwood and Sprouse reimbursed the county for their wives' $1,311 flights.
The department also has come under criticism for "Project Storm," a scared-straight program. Experts told The Charlotte Observer and Rock Hill Herald earlier this year that the program was a form of child abuse.
In addition, former deputies told The Post and Courier they were called on department time to work on a new barn project on Underwood's property. One deputy recalled being diverted from an important drug surveillance operation.
"We really wanted to get that guy, but we had to do what the boss wanted," the deputy told the newspaper.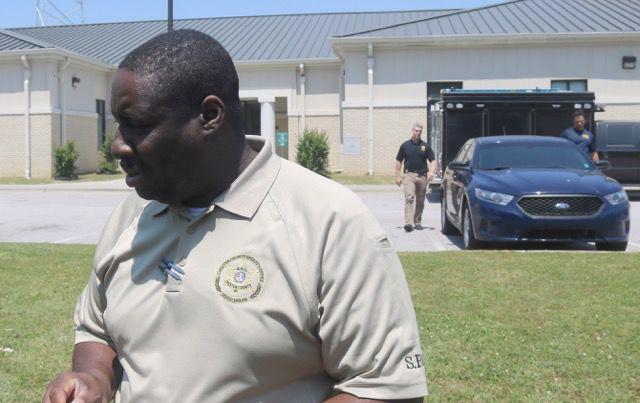 Underwood told the newspaper last month that deputies "that worked on the barn done so on their own time, not county time. Why would I call off an ongoing investigation when I am the sheriff and responsible for public safety? Ridiculous question."