Tubes and wires linked Davon Goodwin to beeping machines in his hospital room.
Goodwin woke up to a detective at his bedside, wanting to know who had shot him three days earlier.
He had survived an initial surgery. But the 19-year-old wasn't out of the woods. His condition was critical.
He spoke softly. His words often trailed off.
He had just finished work, he told the detective, and a co-worker dropped him off on Charleston's East Side. Someone else was lurking there.
"Some guy approached me, asked me if I got a problem," he said. "He whipped out his gun, and I slapped it down."
Then, "he's shooting."
But who?
The detective held out a piece of paper with six mug shots. Goodwin signed his initials next to a picture at the lower right: It showed Marvin Reginald Brown, 26, a felon from North Charleston with a history of robbery in the downtown neighborhood. He had already been rumored as the shooter, police records showed.
"That's him right there," Goodwin said.
Brown was arrested a week later. But something else happened that same day, and it would eventually set Brown free.
Goodwin died.
Over the seven years since the 2011 shooting, the case wound through a justice system that rejected the audio recording of Goodwin's account because of a legal technicality. A series of court rulings and a prosecutor's decision in the spring to drop Brown's murder charge have frustrated Goodwin's family members, who are certain that someone else saw the shooting. Residents of the community where it happened haven't forgotten the crime and shudder at the thought of a killer still on the loose so many years later.
The experience was bizarre for Goodwin's grandfather, David Brunson Jr. of Goose Creek. He has spent years compiling hospital records, police reports and arrest documents, and listening for leads on new witnesses.
"I've been seeing red. It's just unbelievable," he said. "I recently saw a fellow on TV wearing a three-piece suit and saying we have the best justice system in the world. If we do, the rest of the world must be in a hell-of-a-bad shape."
He couldn't wrap his head around the legal principle at stake.
The Constitution gives defendants the right to challenge witnesses against them. So when a witness can't testify in court, there are few exceptions that allow use of their recorded accounts. A "dying declaration" is one.
But a judge decided that Goodwin's condition wasn't grave enough before his death. If he didn't think he was going to die, the judge determined, his story couldn't be a dying declaration.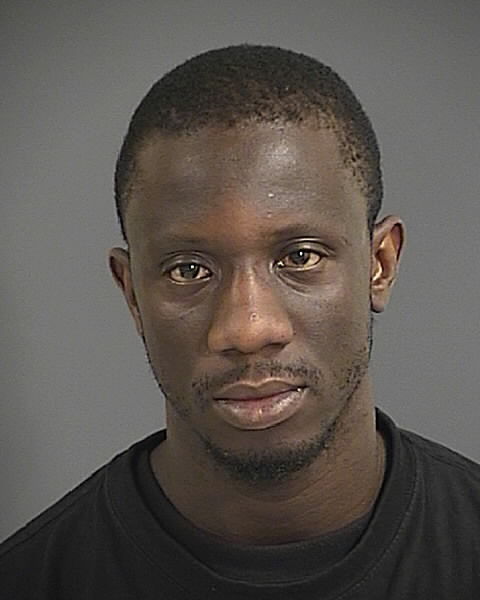 Brown is now 34 and free, constrained only by the probation he got from a drug arrest when he was out on bail.
The rule that set him loose, his attorney said, is designed to guard against a "trial by accusation" rather than evidence. It "goes to the core of the reliability of the system that separates accurate from unreliable accusations," Deputy Public Defender Megan Ehrlich said.
"Mr. Brown," she added, "maintains his innocence."
'Always very respectful'
Brown caught his first robbery charge in 2002, netting a prison sentence of up to six years. By the next year, he was out.
In 2008, police said he wielded a knife and stole cash from two men on East Bay Street across from a port rail yard. A robbery charge was later dropped.
The next year, he punched a taxi driver's face and stole his gun. He was sentenced to probation for strong arm robbery.
In all, he racked up 23 arrests in 10 years on drugs, guns and domestic violence charges.
Goodwin had been arrested twice on misdemeanors. But he turned away from street life when he got a kitchen job at Wild Dunes Resort on Isle of Palms, loved ones said.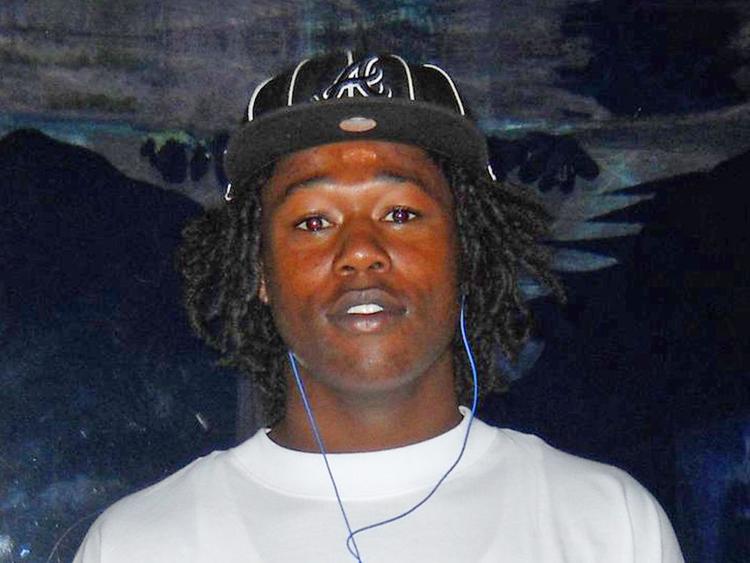 He was hardworking and happy-go-lucky. He loved music. Rarely did he not have his iPod and headphones. As a boy, he would climb into the car and cue up the CD player to his grandfather's favorite tune: Jerry Butler's "Ain't Understanding Mellow."
Later in life, he'd walk down South Street on Charleston's East Side, the neighborhood he once called home. He would blast music through portable speakers. People called him by the nickname "Fresh." 
Paula Dickerson, who has lived on the street for all of her 62 years, didn't like loud music.
"He turned his music down for me," she said. "He was always very respectful."
People in the community knew Goodwin was making money at his new job and carrying it, Dickerson said.
He and Brown had crossed paths. Sometime in spring 2011, Goodwin found Brown slamming his skateboard on the ground, police reports showed. They argued, then parted.
By late April, Goodwin had heard murmurs that someone wanted him dead. There were questions about whether his family knew something about another homicide in the community, the reports stated; some people there don't take kindly to those who cooperate with the police.
Goodwin left work around 1 a.m. April 26, 2011. He got a ride to America Street, one of the main arteries through the East Side.
As he walked and listened to music on his iPod, the man emerged from the shadows and shot him. It was nearly 2 a.m.
The bullet hit the left side of Goodwin's chest. He ran and fell, unable to breathe.
The gunman stood over him and "talked trash," Goodwin later said.
"I should kill your ass," the man said.
Goodwin lay bleeding as someone took his iPod and cash from his pockets.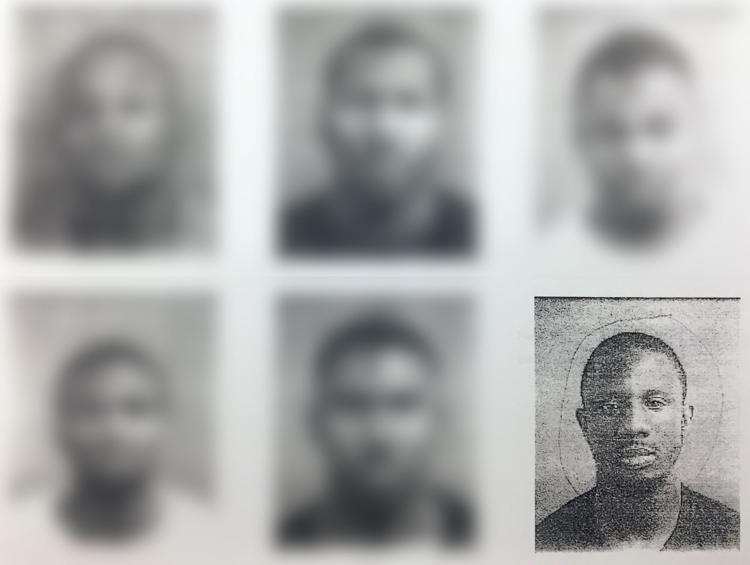 'Who did this'
Some tipsters reported seeing up to eight people running from the scene. Two called 911 while fleeing toward Mount Pleasant, but they were evasive about answering questions.
Goodwin dropped to the pavement outside 36½ South St.
Police officers found him barely awake. He would lose consciousness as doctors at Medical University Hospital operated on him.
When he awoke more than a day later, Brunson was there to see him.
"He wasn't feeling too good," his grandfather said. "He had a lot of pain. They were just trying to keep him comfortable."
Investigators at the Charleston Police Department, meanwhile, got a tip: Brown was the shooter, according to the reports.
Two days passed before Detective Jerome Fleming went to interview Goodwin.
Goodwin didn't want to talk at first, his father said.
"I know you think it's cool not to tell," David Brunson III told him. "But you need to tell him who did this to you."
Fleming had come with a "six-pack" photo lineup. In it were Brown and five others — all with short hair and a slight goatee. Goodwin pointed to Brown's image.
"After that, they put him back under," his father said. "He was in so much pain. He was messed up."
The interview had lasted 10 minutes.
'Wasn't going to make it'
Goodwin's family thought the doctors had done all they could do. It was up to his body to heal.
"He would just stare at everybody," his grandfather said. "It's almost like he knew he wasn't going to make it."
After he endured more operations, court records later said, his prognosis improved. Recovery was realistic.
But over the coming days, a clot formed in his lungs. He died on May 4.
At 8 o'clock that night, Brown was arrested on an attempted murder charge that was later upgraded to murder. He told officers that he couldn't remember where he was on the night of the shooting, the police said.
A month later in a vacant home on Line Street, investigators found the weapon used in the killing. But it held no clues about the killer. No fingerprints. No DNA.
Months passed. Years went by. Some tipsters gave accounts similar to Goodwin's. But the authorities said no one else could testify in court. Some of their information was secondhand.
Brown eventually produced an alibi, saying he was partying at a North Charleston nightclub with women who backed his story.
During a drug bust in 2012, police officers found the warrant from Brown's arrest. Notes were scribbled on it, mentioning the alibi. 
"I was in da club," it said. "Them girls ... all say the same thing."
It continued: "No witness, only a dead man statement."
Brown's lawyers asked a judge to toss out the audio recording of Goodwin's account.
The words of witnesses who cannot testify in court are typically dubbed hearsay and barred as evidence. A criminal defendant enjoys the right under the Sixth Amendment "to be confronted with the witnesses against him."
Dying declarations have been allowed by courts as an exception to the rule. But Circuit Judge Stephanie McDonald decided in August 2014 that Goodwin's account wasn't one. The S.C. Court of Appeals upheld her ruling last year. By then, McDonald had joined the appeals court, though she didn't take part in the opinion.
The Supreme Court opted not to review the case in April. 
Assistant Solicitor Chad Simpson dropped the case in May. Family members were "understandably confused and angry," but Simpson said no other evidence supported Brown's prosecution.
Ninth Circuit Solicitor Scarlett Wilson said prosecutors had taken the case to South Carolina's highest court because they believed the statement should be allowed. The outcome turned on an interpretation of the facts, not the law, and appeals courts rightly protect such determinations from the lower level, Wilson said.
"It could have gone in a different direction with a different judge and different factual findings," she said.
For now, there are no known routes for further investigation, Simpson added. A police spokesman said the investigators who had handled the case no longer work there.
"The case is cold, not closed," Simpson explained. "Everyone remains hopeful that new information will be revealed."
What bothers Goodwin's grandfather the most is that other people saw the shooting. But he recognizes residents' fear of being killed for speaking to the police.
"They don't want to be a snitch," he said. "But to me, it's better to be a snitch than a coward."
'Sadness ... in the neighborhood'
The house next to the place where Goodwin collapsed has been repainted a teal color. Next door, what paint is left on a home's siding is pealing away.
Residents in this part of the East Side have a view of the top of the Arthur Ravenel Jr. Bridge. Nearby is a public housing project. The homes there are old. Unlike historic buildings in other downtown areas, many have fallen into disrepair.
Grass grows through cracks in the sidewalk. Litter is strewn on the roadside: fireworks wrappers, a pack of Newport cigarettes, an animal femur.
Norris Bryant, 56, walked down South Street recently, leaning on a cane and saying hi to people sitting on porches. He was raised here. He pointed to the home his family owned 20 years ago; its porch had rotted away. He passed the shop where he bought chili beer in the 1970s; a man was boarding up the windows.
Bryant spoke of being in and out of jail much of his life. Others from the neighborhood were not as fortunate to get out.
"You have to look at it more than one way," he said, referring to the suspect's release in Goodwin's slaying. "There are a lot of people in prison right now for crimes they didn't do."
But Dickerson, the woman who lives across from the spot where Goodwin fell, said many residents still struggle to cope with the killing and its lack of resolution. In her family's house is a T-shirt memorializing Goodwin and a carving that says "RIP Davon."
"It was sadness that day in the neighborhood," she said of when Goodwin died. "Mothers were comforting babies. It was devastating. It is devastating."
Last week, gunfire rang out at the same spot. Two men shot at each other from across the street. This time, no one was hit.
But like many other times, police were still looking for the perpetrator.