After a North Charleston man was shot and killed this week, more than two dozen of his relatives walked alongside members of the police department and called for an end to violence Thursday.
They gathered on Attaway Street, not far from where 49-year-old Saul Sosa-Orozco was shot and killed Tuesday night as he walked home after buying takeout food.
Led by North Charleston Police Chief Reggie Burgess, his loved ones and friends marched along Remount Road past storefronts and homes. Young children joined hands. Others held posters that read, "Stop the violence. Do the right thing."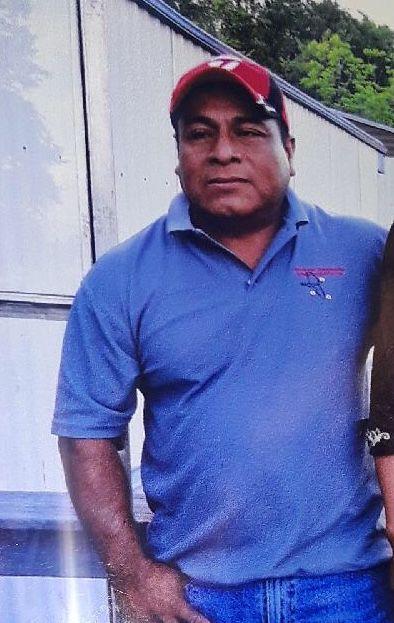 "We want justice. We want to fight fear," Sosa-Orozco's younger brother Jose Sosa said through a translator.
Officers were alerted to the shooting around 9:30 p.m. Tuesday when a woman driving past saw Sosa-Orozco wounded on the ground. Police found two bags of food next to him.
Sosa-Orozco had multiple "puncture type" wounds on his shoulder and abdomen, according to an incident report. He died at the scene.
Further details, such as a possible motive, were scarce Thursday as officers continued to investigate. No arrests have been made.
Police said the killing was not related to another shooting in the area Tuesday afternoon that injured a 19-year-old man.
"Whomever's responsible for this, they will be held accountable," Burgess said of the slaying.
The police chief has said that as long as there are homicides under his watch, he'll march in the city's communities. Sosa-Orozco's family insisted on joining the march when Burgess called them to offer condolences. He noted that they came straight from a funeral home.
Among the participants was Bulmaro Gallegos-Olivera, Sosa-Orozco's roommate on Attaway Street. Gallegos-Olivera described his friend as a respectful man who didn't cause problems.
"I know how this feels," he said through a translator as he pulled back the collar of his shirt to reveal a scar from a gunshot wound on the back of his neck. "I thank God that I'm still here."
Gallegos-Olivera said he was robbed and shot in the neighborhood two years ago. He hoped others would hear Sosa-Orozco's story and be vigilant.
The march drew honks from passing motorists. A bystander cheered and recorded on her cellphone from a parking lot. An electronic traffic sign flashed a message about Sosa-Orozco's homicide and asked for the community's help. 
After, a chaplain with the Coastal Crisis Chaplaincy led relatives and police in prayer. She thanked officials and asked God to support Sosa-Orozco's family.