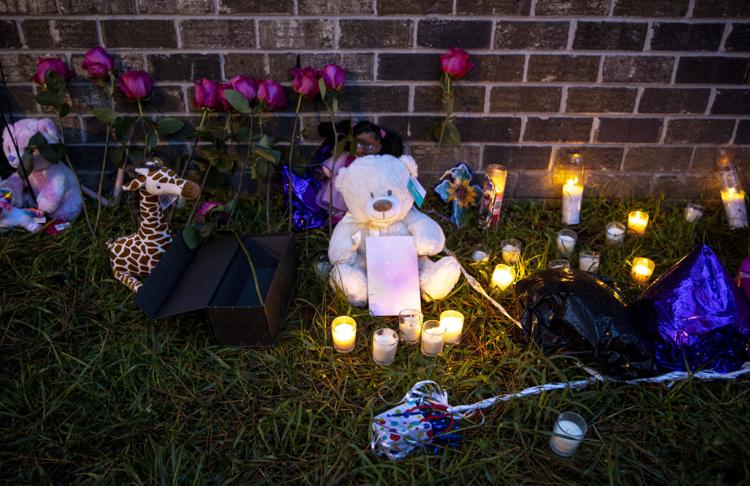 After a weekend of mourning and no news of arrests, a Summerville 5-year-old's family gathered in front of her home Tuesday evening to remember her and demand justice.
Italia Graham had been playing in the hallway of her house on Langley Drive when a shooter opened fire late Thursday night, piercing the brick wall and striking her small body. First responders rushed her to the hospital, but she died about an hour later.
"If we say Black lives matter, then we need to step up our game," said Donnimechia Singleton of North Charleston Youth Resistance. He grew up with the family, he said, and is mourning the life Italia never grew up to live.
Family said they'd remember Italia, who the coroner initially identified as Italia Brown, for her compassion and vivacity. She often cut her own hair when left alone for a few minutes, her aunt said, but spent as much time as she could playing with her cousins.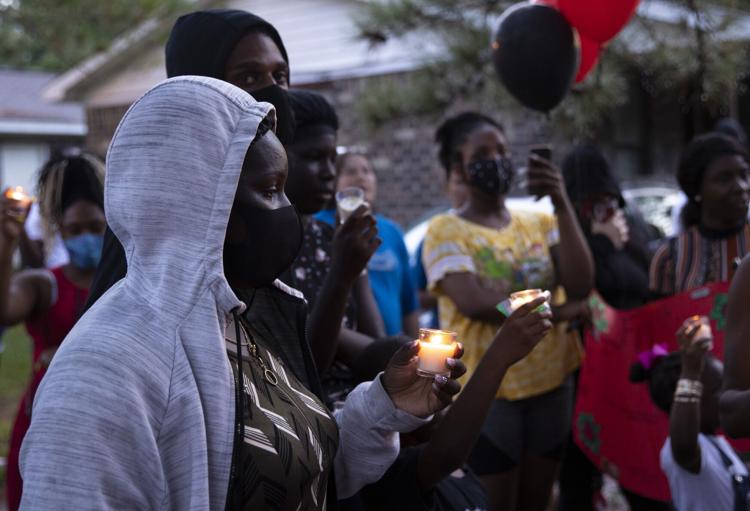 "This is about my daughter," Italia's father said. "That little girl was very dear ... and now I'm like a 5-year-old, running downhill. There's no direction. I just don't know what to do."
A GoFundMe page has been established to help Italia's family cover funeral expenses. Nearly $2,800 had been raised by Tuesday night.
As the sun set behind rain clouds Tuesday night, neighbors and strangers held umbrellas over each other and sang "This Little Light of Mine." Soggy stuffed animals and deflated balloons lined the bullet-peppered wall that wasn't thick enough to shield the girl, and visitors brought fresh roses and still-tagged toys to add to the makeshift memorial.
Now, her family remembers what Italia used to love: dancing, chocolate milk, playing with her siblings. Mother Veronica Graham, wrapped in a family member's arms, couldn't bring herself to speak at the vigil. But the girl's father told the crowd he found himself quickly adopted into a new family of parents mourning the children they've lost to guns.
In 2018, six years before Italia was born, Monica Jefferson's son was gunned down on his 18th birthday. She came to support Italia's family and to beg community members to help get her killer behind bars. Without an arrest, more children could fall victim to shooters, several survivors told the family.
"We're out here to support this mother because we know what she's going through," Jefferson said.
Throughout the tears and memories, everyone shared a plea: see something, say something. With no word of suspects or arrests from police, the shooter who sent several bullets through the wall of Italia's home could go on to hurt another, community leaders said.
Before leaving, community members and gun violence activists called out the names of loved ones killed by gun violence: Italia Graham, Malcolm Jefferson, Walter Scott and dozens more.
"We have to say her name too, with all the others," Pastor Thomas Dixon said. "And we have to do something."