Friends, colleagues and community members remembered Sgt. Terrence Carraway on Thursday as a true public servant.
The 30-year veteran of the Florence Police Department was killed on Wednesday after responding to calls for assistance from Florence County sheriff's deputies who were pinned down by a gunman inside a residence in a subdivision just outside of the small South Carolina city.
Hundreds of community members, law enforcement officers and first responders packed First Baptist Church in downtown Florence Thursday night for a vigil honoring Carraway. Afterward, attendees filed outside into the church parking lot holding lit candles. In silence, some placed their candles on the ground near a Florence police car with bouquets and a stuffed animal atop its hood. Next to it, a photo of Carraway was displayed on an easel.
A man leaned against the cruiser and wept while an officer in uniform and another man comforted him.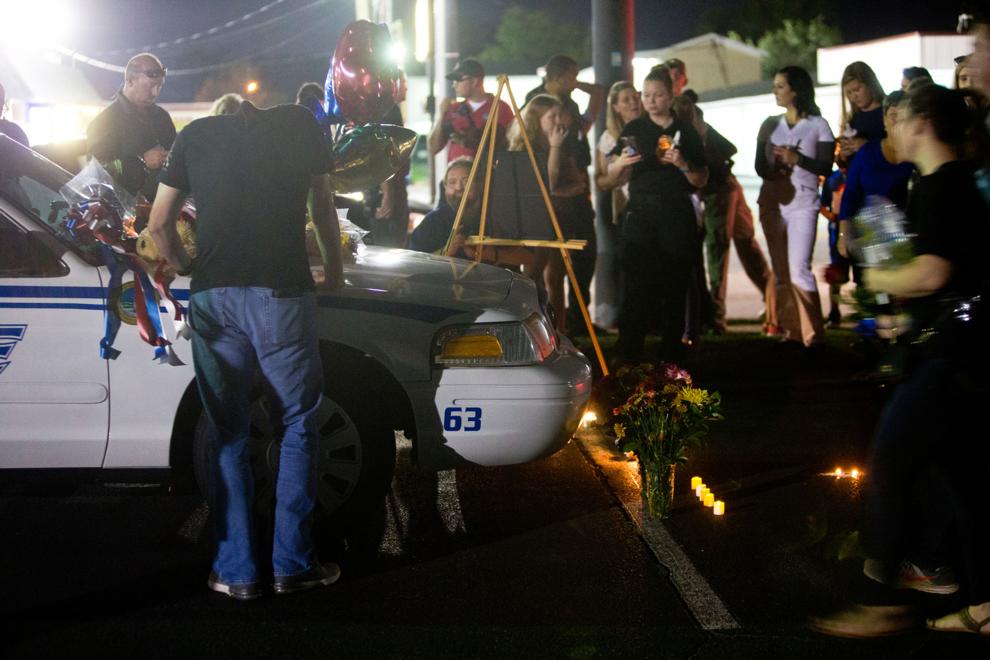 Florence Police Officer London Jordan said Carraway was a well-rounded policeman who had a heart for children and seemed to always flash a big grin.
"He loved his job. He loved the city," Jordan said. 
Cheveron Scott, a Darlington County magistrate judge who grew up with the slain officer, called his friend's loss immeasurable. 
"I feel empty," Scott said. "I feel as though I lost a confidante that I'll never have again. It's almost like a part of your heart is taken away from you and you know it'll never be replaced."
Carraway wasn't only a police officer, his friend said. He was a devoted family man who loved karaoke. His signature song was the Louis Armstrong rendition of "What a Wonderful World."
"He'd try to sound like (him)," Scott said. "It was priceless."
Carraway also cared deeply about his community, his friend said. He coached youth football and was a role model for many young men and women in Florence and Darlington.
Scott experienced that mentorship first-hand after his older brother died in 1999.
Carraway, he said, pulled him to the side and promised to support him in any way that he could. 
"You've got a lot of young males here in Darlington, so many young men who did not have a father figure he was a father figure to," Scott said.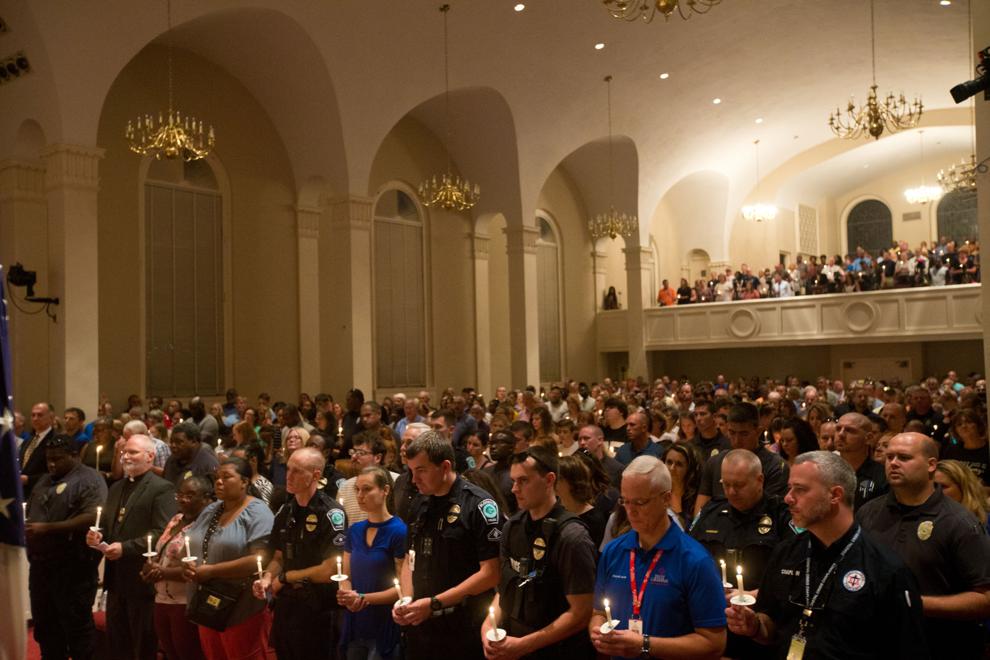 The evidence of that impact is apparent in tributes that have poured out over social media from the young men Carraway coached. 
The posts speak of a man dedicated to bettering the lives of the young people who played on his teams. 
"From the age of 9 years old, this man showed me what it meant to care for others as your own," one of the posts read.
And Carraway didn't dedicate himself to coaching for attention or glory, Scott said. 
"There's no limelight to that," he said. "It's pure and it's genuine. There was no entitlement to him."
Carraway grew up in Darlington and graduated from Mayo High School for Math, Science and Technology in 1984, Scott said. He attended Livingstone College in North Carolina where he played football.
He also served in the U.S. Air Force Reserve as a technical sergeant with the 315th Airlift Wing at Joint Base Charleston, and was retired from the military at the time of his death.
Tributes are continuing to pour in.
Florence City Councilwoman Pat Gibson-Hye Moore, who knew the officer for 26 years, said Carraway took the time to get to know community members by name, that he helped run a summer camp for youth and a haunted house he organized every Halloween for area children. 
"He wasn't afraid to get out of his car and talk to people, whether they were productive citizens, whether they were on drugs, whether they were homeless," Moore said.
During a press conference on Thursday, Florence Police Chief Allen Heidler said Carraway had an ability to bring a sense or order and peace to the most difficult situations. 
October 28 would have marked 31 years with the department, Heidler said. 
"He gave it his all," the chief said. "With more than 30 years, he didn't have to do this job but this was his life and this is what he wanted to do. This was a guy that laughed all the time. He was a giant of a man but he was the proverbial gentle giant, and I loved him."