COLUMBIA — The main question as the South Carolina General Assembly convenes Tuesday is how many other issues will lawmakers tackle outside of fixes for the Fairfield County nuclear plant debacle.
The $9 billion fiasco is expected to dominate the 2018 session with legislators considering everything from cutting off customer payments for the unfinished reactors to selling state-owned power provider Santee Cooper.
But there should be a few other issues that also will gain attention in the chambers this year.
Nuclear fallout: A pair of South Carolina utilities created a crisis last summer when they abandoned the massive project to build two nuclear power reactors. Aborting the project cost more than 6,000 workers their jobs and left nearly 2 million electric customers on the hook for paying for the partially built reactors.
The House and Senate swiftly created special panels that drew up proposals to force utilities to pay back customers and revamp state regulators. The House went as far as to have committees meet before the General Assembly convened so the bills would be on the floor ready for a vote. (That is expected the second week of the session. Last year's budget vetoes go first.)
The legislation, if passed, could bankrupt SCANA Corp., an investor-owned utility that was the project's majority partner, or kill a deal for Virginia's Dominion Energy to buy SCANA, according to the utilities. Lawmakers insist their top priority is protecting customers from paying for reactors that will never produce any electricity after SCANA deceived the public about the work delays and cost overruns.
Meanwhile, Gov. Henry McMaster is talking with suitors about buying state-owned power provider Santee Cooper, the other partner in the reactors. But lawmakers are skeptical about selling the utility created during the New Deal, fearing a new owner would cut staff and raise electric rates. Solar proponents are expected to use the nuclear fallout to push alternative energy tax credits.
Statehouse corruption probe: After more than four years, the Statehouse corruption probe lingers. A half-dozen current and former lawmakers have been indicted. Now, S.C. political kingmaker Richard Quinn has agreed to testify before the grand jury as part of a plea deal in December.
Quinn has represented some of the state's top Republicans — notably McMaster, state Attorney General Alan Wilson and U.S. Sen. Lindsey Graham — as well as large corporations — AT&T and BlueCross BlueShield — and state agencies — the University of South Carolina and State Ports Authority, to name a few. Prosecutors have thousands of Quinn's emails seized from his office, which has the capital on edge. Lawmakers have introduced several bills to fix vague ethics rules, though the appetite might be limited since financial disclosure rules were updated just two years ago. 
Pension reform: Lawmakers have wrestled for years with how to stem the red ink on pension plans that are underfunded by more than $20 billion. They agreed to increase contributions from workers and their government employers last session, but some legislators want to phase out the state's pension system for newly hired school teachers, police officers and other public employees and replace those plans with 401(k)-type retirement packages.
They also want to put local governments and school districts that fall under the state pension system in charge of their own retirement plans. Pension reform, a sensitive issue statewide since it affects one in nine South Carolinians, might have to wait another year since all 124 House seats are up for election this year.
Colleges: Football is not the only source of tension across state colleges. Rising tuition, growing numbers of out-of-state students and ongoing spending on new buildings and dorms have angered some lawmakers and regulators. Lawmakers are ready to reduce some of regulators' authority over approving projects.
State universities say they need to spend millions to make them more competitive to win students. The schools also say they have little choice but to raise tuition and bring in more out-of-state students, who pay more to attend, because South Carolina colleges receive among the nation's lowest percentage of funding from the Legislature. But, in turn, average tuition across the state ranks among the country's highest for public colleges. 
K-12 schools: The Legislature is no longer under court order to fix public education after the South Carolina Supreme Court closed a 24-year-old lawsuit that sought adequate funding for poor, rural children. The lawsuit's proponents fear the 3-2 decision in November removed any urgency for addressing problems, even though legislative leaders insist public education will remain a top priority.
Problems highlighted by the decades-old fight include rural districts' difficulties in hiring and keeping teachers, who can make thousands more by working in more prosperous districts. A growing statewide teacher shortage will only exacerbate those disparities.
A 19-member panel, led by state schools chief Molly Spearman, suggested raising new teachers' salaries to make entry wages more competitive with other jobs that require a bachelor's degree, providing stipends for teachers in high-poverty schools and extending teachers' yearly pay raises for experience. Currently, the state mandates those step increases through 23 years in the classroom, though more prosperous districts continue the raises until teachers retire.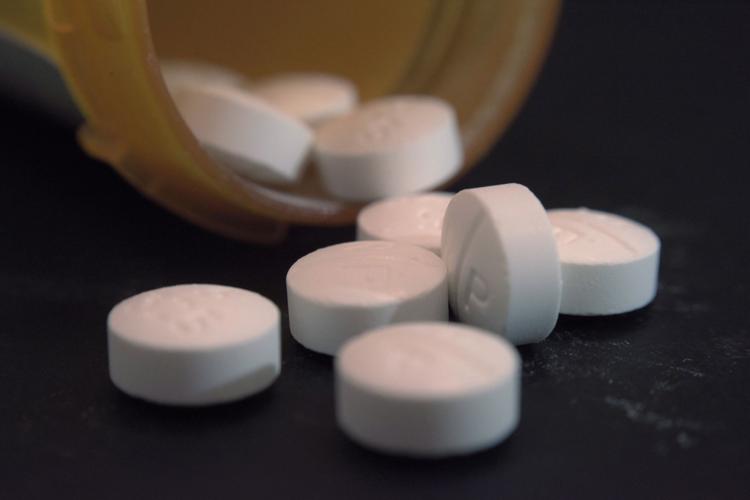 Opioid abuse: Opioid-abuse deaths, along with applications of life-saving Narcan by first responders, continue to rise in South Carolina, especially along the coast. Lawmakers have introduced at least 15 opioid-related bills halfway through the two-year session.
A special House panel, led by Rep. Eric Bedingfield, R-Belton, who lost a son to an opiod overdose, recommended increasing the number of addiction counselors at hospitals, allowing state officials to add other medication to the state's list of addictive drugs and enabling more groups to distribute overdose-reversing drugs.
Gov. Henry McMaster, a former state attorney general and U.S. attorney, has declared opioid abuse a state emergency, bringing together state agencies and ordering a limit on prescriptions.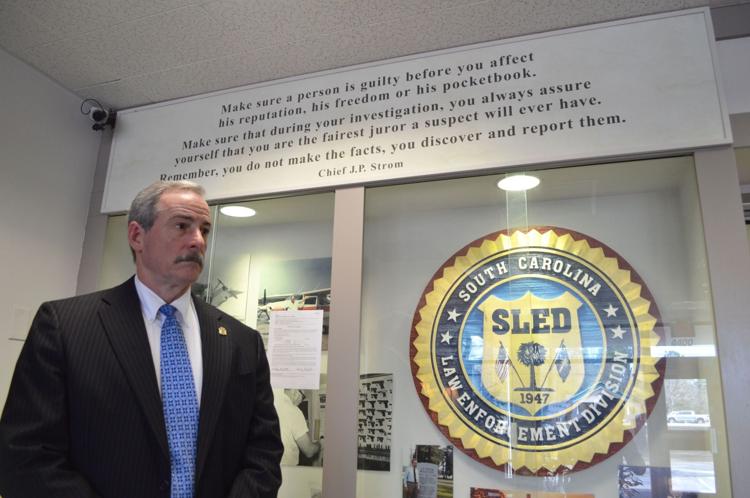 Law enforcement: Public safety remains a priority, with state law enforcement agencies collectively seeking an additional $215 million in the 2018-19 budget. The single biggest chunk of that — $54 million — would build a new crime lab for the State Law Enforcement Division. The three-decade-old lab, which analyzes and stores evidence for law enforcement across the state, is outdated and out of space.
The Department of Natural Resources wants a new, $16 million headquarters. The Department of Juvenile Justice seeks $56 million in construction and new employee costs to comply with a 2016 law that raises the age of prosecuting suspects as juveniles from 17 to 18, expected to put 6,000 additional young offenders yearly under its oversight. It's supposed to take effect in 2019.
Corrections, which is struggling with high employee vacancy rates and inmate violence, is seeking $19 million to increase the salaries of officers and mental health counselors, and hire 116 additional people. Rep. Mike Pitts, a Laurens Republican who chairs the House law enforcement budget panel, thinks lawmakers ought to bundle the public safety's construction requests under a bond bill. 
Statehouse monuments: Two years after the Confederate flag was removed from the Statehouse grounds in the wake of the mass shooting at Charleston's Emanuel AME Church, talk about historical displays around the capitol have started again. Two senators — a black Democrat and a white Republican — have called for a statue of Civil War and Reconstruction hero Robert Smalls, a former slave.
Two GOP House members want a monument honoring South Carolina's black Confederate veterans. Some lawmakers think some monuments on the grounds need new plaques with additional context about historical figures.
And there is still no resolution on what to do with the last Confederate flag flown at the Statehouse, which under state law is supposed to be displayed at the S.C. Confederate Relic Room and Military History Museum. Previous recommendations, some of which would cost millions, have been rejected resoundingly.