COLUMBIA — Robert Caslen, a retired three-star Army general, was named the next president of the University of South Carolina on Friday despite objections from students, faculty and donors who said the former West Point superintendent lacks the experience and personal skills for run the state's flagship college.
His election came despite a rare public split on the USC board over Caslen's qualifications and how he got the job by getting a second chance through lobbying from Gov. Henry McMaster.
The board hired Caslen by an 11-8 vote with one trustee voting "present." It was a sharp divide that trustees did not want in April when they chose to continue their search rather than hire the general or any of the three other finalists. The board did not bring Caslen back to Columbia for a formal interview, though some trustees said they called the general.
Trustees first rejected an effort to postpone the presidential vote for the second time in three months over complaints the search had become too political. Board members who opposed a vote said the board needed to listen to Caslen foes who sent hundreds of emails and text messages to trustees over the past two weeks.
"This is the saddest day I can ever remember at the University of South Carolina," trustee Charles Williams said during an impassioned address to the board. "The damage is done. It's just a matter of how much more damage there's going to be."
Dozens of protesters crowded into the USC Alumni Center trying to get the board to call off the vote. They chanted "Shame! Shame! Shame!" outside the boardroom after Caslen's election.
Many of them came holding signs against McMaster's involvement in the search, "We fight back Henry Mac." Accreditors have asked USC to explain the role of the state's political leaders had in the search, which could violate standards for running a college without outside influence.  
"I'm scared about what this means for my future," USC senior Natalie Hicks said. "I just want the board to do what we in good faith thought they were going to do." 
'I'm thrilled'
Caslen, 65, succeeds Harris Pastides, who is retiring at the end of July after an 11-year run in which South Carolina's largest college saw its enrollment, construction and tuition balloon after a severe recession. Caslen will earn $650,000 a year to oversee eight campuses with more than 50,000 students.
Caslen, who spent five months helping the University of Central Florida through an administration shakeup, will have a chance to fill several top jobs overseeing academics, finance and fundraising. 
No firm start date was given, but the board said Caslen could start Sept. 16 or earlier.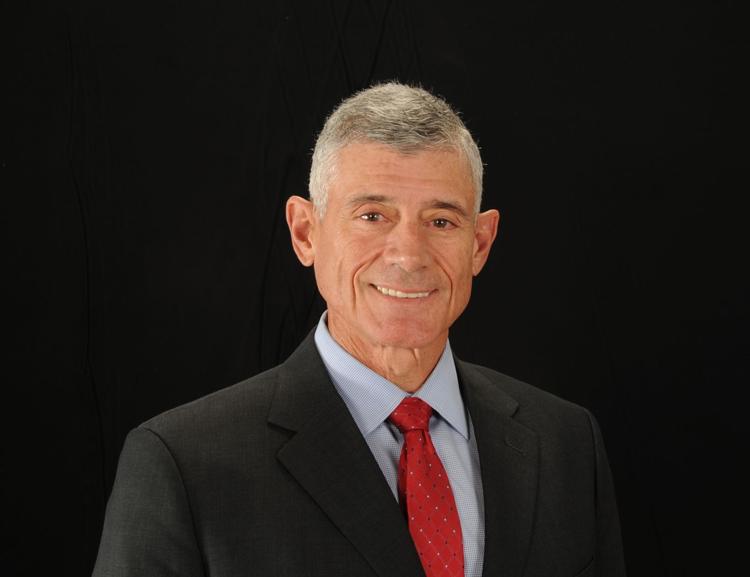 Caslen, who was not in Columbia for the meeting, said trustees would like him to start Aug. 1 ahead of when students arrive later in the month, but he has commitments through mid-September. He plans a visit to the campus next week.
"I'm thrilled, I'm honored, and I'm grateful for all the support and the confidence people put have put in me," Caslen told The Post and Courier.
He plans to meet with faculty and student groups who opposed him becoming president, adding, "I want to take their advice. It's very important to me."
Caslen's nontraditional background was attractive for USC trustees who want someone to make tough decisions to control costs and slow tuition increases while trying to win more money from the state Legislature and private donors. In selling Calsen to trustees, McMaster told them Caslen could help USC win federal military contracts. 
Caslen was popular during a five-year stint as superintendent at the U.S. Military Academy, where he led a $425 million fundraising campaign, netted nearly $2 billion in construction projects and hired a football coach who ended a 14-game losing streak against archrival Navy.
The Connecticut native was chosen from more than 80 applicants. Caslen was the only finalist to run a college, and he was the only finalist considered Friday.
McMaster, who apologized to the general for his treatment after the April vote, said hiring Caslen is a "transformative step forward for the future of the university and the state."  
"I am confident that every student, alumnus, faculty member and citizen of this state will benefit from his superior leadership, vision and direction, which he has demonstrated throughout his remarkable career," McMaster said.
Donors upset
Caslen's path to USC's president's office has torn the Columbia campus in a way not seen since the Vietnam War.
None of the presidential finalists were women. Caslen stumbled during meetings with students and faculty with remarks that some took to blame binge drinking for sexual assault. He also said he increased diversity at West Point without lowering standards for minority cadets. Caslen has said those comments were taken out of context.
Critics were upset that Caslen did not have a doctorate degree or a research pedigree and that his 43-year Army career and leadership at West Point may not translate to running a major public college.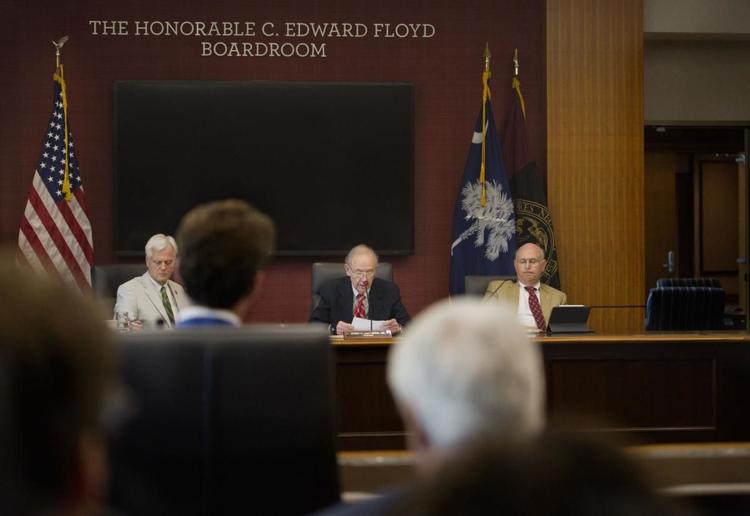 USC Faculty Senate Chair Marco Valtorta warned the board before the vote that hiring a president who lacks faculty support would create dysfunction on campus. The Faculty Senate gave Caslen a vote of no confidence last week.
"The board may be tempted to think that a president who is elected without faculty support would be more pliable," Valtorta said. "But experience shows that such a president is often isolated and ineffective." 
Major USC donors also did not back Caslen.
The university's largest donor Darla Moore sent an email to board chairman John von Lehe late Thursday asking trustees to stop the vote and reopen the search that she said has become politicized with lobbying from McMaster. Moore, who has contributed more than $75 million and was approached as a possible presidential candidate, did not say whether she would not donate any more money to her alma mater if Caslen is hired.
Another major USC large donor, pharmaceutical company owner Lou Kennedy, joined Moore in calling for a new search.
"Too much has been done in secret, and we did not see enough good candidates," said Kennedy, who has donated about $40 million to her alma mater. "And the whole politicization of this thing makes no sense. Why is the governor so involved in this issue when he's not involved in others?"
Ahead of the vote, von Lehe told the board that he called the special meeting because several trustees wanted to decide whether to hire Caslen before he took another job. Von Lehe did not mention that McMaster called trustees during July Fourth week to lobby for a vote on Caslen.
More protests?
The troubled search could lead to major changes on the board.
Right after the vote Friday, a state Senate panel scheduled a hearing for next month on a bill that would cut the 20-member board's size nearly in half and remove current members. Some critics think USC has trustees who have served too long.
Williams said a lot of the issues could have been avoided with a better search.
He was bothered with how trustees were asked in April to choose a president with little time to review hundreds of pages of public comments on the finalists, and they had limited ability to question the finalists before a vote.
With a large pile of negative comments against Caslen, Williams said he would have asked Caslen, "How in the world if we make you president are you going take care of that problem?"
Trustee Richard Jones, who was appointed by McMaster, said Caslen deserved a vote and the politicization of the search started in the spring with student and faculty protests.
"We have tried to do the right things," he said. "It's not easy."       
Students gathered outside the boardroom voiced their frustrations.
"We feel that we've been disrespected, we haven't been heard, and they're putting our degrees and everything we've worked for on the line for political gain," USC junior Natalie Grube said. "I think there will be protests going forward."
USC student government President Luke Rankin Jr. said he plans to meet with students to hear their concerns.
"And now that this is the decision, I think that we should give (Caslen) a chance," Rankin said. "This is not the outcome that all students wanted, but this is the outcome that we have."
T. Michael Boddie contributed to this report