Michael Slager, the former North Charleston police officer who fatally shot Walter Scott, has been assigned to a Colorado prison that also holds a corrupt Illinois politician and a disgraced former spokesman for Subway sandwiches, both of whom will likely be freed before him.
The 36-year-old this week started serving a two-decade sentence at Federal Correctional Institution Englewood, which is just south of Denver, for the April 2015 killing, U.S. Bureau of Prisons records showed. 
Forbes magazine once named the low-security facility near Littleton among its "Best Places to Go To Prison." "Prisoners at Englewood can blow off steam by playing pool, ping-pong or even foosball," the magazine said, though other prisons have similar amenities.
Most inmates have jobs and a complement of recreational opportunities, including a yard with a view of the Rocky Mountain foothills. But it's far removed from Slager's closest family members on the East Coast.
His attorney, Andy Savage of Charleston, said prisons officials transferred Slager from the Southeast region for security reasons because his case was so high-profile. The distance poses a challenge for visits by his wife and three children.
"Phone calls and letters do not substitute for the presence of Dad even for short, restricted visits when parents are confined," Savage said. "While no prison is a pleasant place to be, we are grateful that he received the designation that he did as Englewood has a reputation for a safe environment that so many other prisons do not."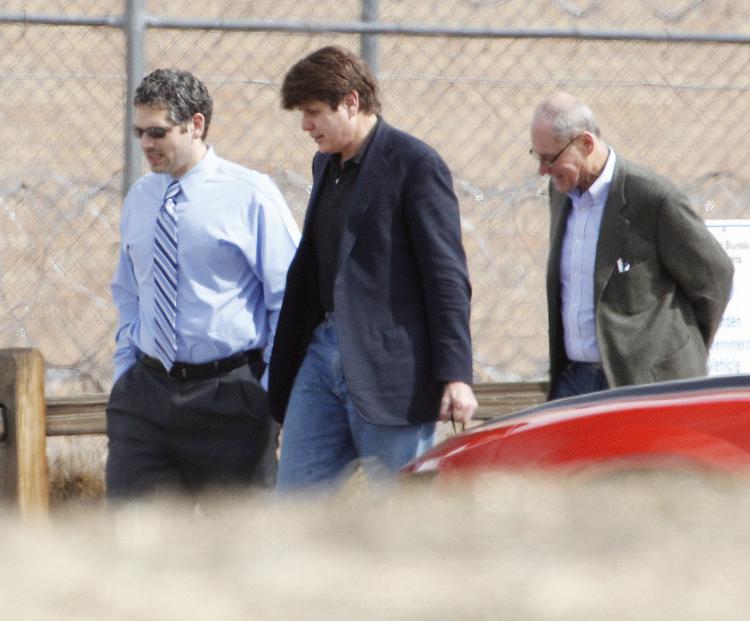 Among its other 1,000 inmates is former Illinois Gov. Rod Blagojevich, who was convicted of corruption charges in connection with trying to sell the Senate seat vacated by President Barack Obama. Blagojevich is set to finish his 14-year term in May 2024.
Jared Fogle, known widely as "the Subway Guy," also is incarcerated there for possessing child pornography and traveling to have sex with a minor. Fogle, who gained fame and the spokesman gig because he lost weight by eating at the restaurant franchise, is scheduled to be freed in July 2029.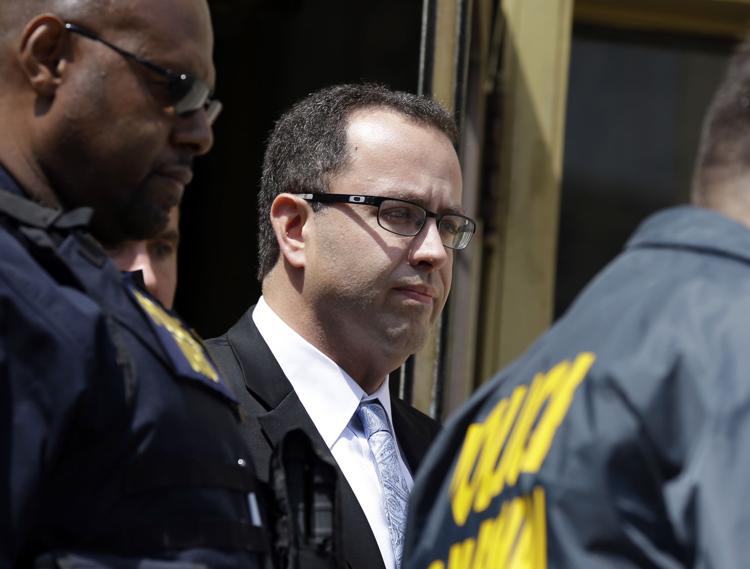 Past residents of Englewood include former Enron CEO Jeffrey Skilling.
Like those men, Slager has filed an appeal in hopes of getting out sooner than his January 2034 release date.
The former patrolman got into a struggle with Scott, 50, after a traffic stop for a broken brake light. He said he then shot Scott after he grabbed Slager's Taser.
But a bystander's video showed Scott running away from the confrontation as the officer fired eight bullets, five of which hit Scott from behind. The footage was a stark example of questionable uses of force against black people by police officers nationwide.
After a state murder trial prompted a hung jury, Slager pleaded guilty last spring to a federal civil rights violation, and a Charleston-based judge in December handed down the 20-year sentence after determining second-degree murder to be his underlying offense in the shooting.
Many observers and Slager's supporters had anticipated a manslaughter finding and about half that penalty. He has appealed the punishment after his attorneys took exception to the judge's consideration of input that was not given during any court proceeding or by any witness. Written arguments, though, have not been filed.
U.S. District Judge David Norton noted during the sentencing that Slager could be especially susceptible to abuse behind bars because the prisoner is a former law enforcement officer.
Slager left Charleston County's jail on Feb. 2 and over the past week was moved to his new prison home.
His defense attorney said he had already scheduled a visit with Slager in the coming weeks.
"Meantime," Savage said, "we will continue to work to reduce the excessive sentence."