The fall white shrimp season has been a painful one for South Carolina's diminished fleet of trawlers, with many people wondering what's become of all the tasty crustaceans.
"They're just not here," said Grace Edwards, head of Shem Creek Fisheries, whose husband runs a trawler.
Fall shrimp landings tracked by the S.C. Department of Natural Resources are running far below average, by hundreds of thousands of pounds. In Mount Pleasant, fundraisers are being held for the Shem Creek fleet.
"They are having a terrible season," said Jimmy Bagwell, chairman of the Save Shem Creek Corp. "A lot of the boats have gone to Florida and Georgia to try to catch something."
In McClellanville, Mayor Rutledge B. Leland III runs Carolina Seafood, and he's seen the same thing.
"It's really been a pretty sad fall, so far," he said. Some shrimpers have headed up to North Carolina, where Leland said they are having a better season.
The year, which is divided into three shrimp seasons, started out very strong in South Carolina, according to state records. Coastal waters were apparently teeming with roe shrimp in the spring and brown shrimp into the summer.
In the first half of the year, shrimp landing reported to the state came in at 1.46 million pounds, heads-on. That's a whopping 556,000 pounds above the average of the prior four years, according to SCDNR.
"We were landing a whole bunch of nice, big shrimp almost into April," said Mel Bell director of SCDNR's Office of Fisheries Management.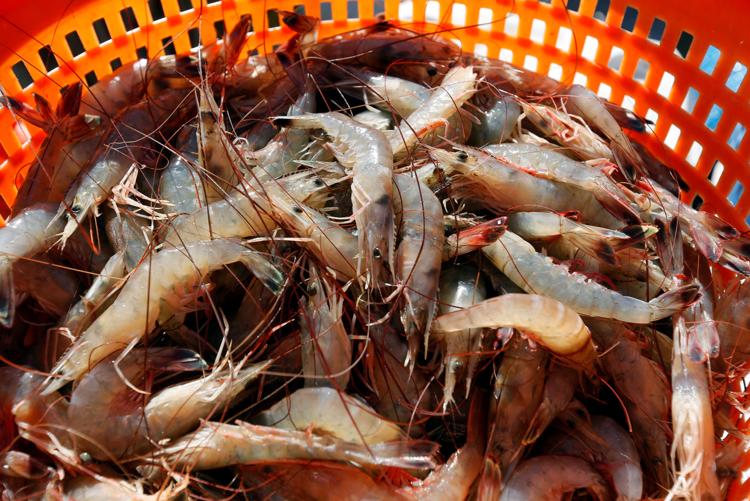 The problem is, it's the second half of the year, the fall white shrimp season, that's typically the best for the industry, which landed an average of 1.87 million pounds in each of the past four years. But this year shrimp landings fell hard, possibly due to warmer-than-usual waters.
"That's why this is so bothersome," Bell said. "The bulk of our landings have traditionally been the fall into winter landings, going back forever."
Bell, and some in the industry, said there are signs that things are picking up. Leland, in McClellanville, agreed.
"Now that we've had some cool weather, it seems to changing," he said. "Maybe things are turning around. I sure hope so."
Bell said that when the waters cool, that's when the fall shrimp move out into the trawling areas where shrimpers can catch them. 
"We've heard from McClellanville, Georgetown, and some areas south of us that things are picking up," he said. 
While the white shrimp season may be improving, that won't address the long-term issues faced by shrimpers — competition from cheap farm-raised Asian shrimp, and the high costs of staying in business, Bell said. The number of trawler licenses in South Carolina today is about a third, maybe less, of the number in the 1980s.
"You can have a bad year for various reasons, but you can only get so much for a pound of shrimp," said Bell.
In Mount Pleasant, Save Shem Creek has launched a gofundme campaign to raise money for local shrimpers. As of Friday, they had raised nearly $10,500, with a goal of $25,000.
Shem Creek Fisheries will hold a lunch barbecue fundraiser on Dec. 16. Edwards, whose husband Tommy operates the Mrs. Judy Too trawler, said she wishes they could do more.
"It's definitely been one of the worst (seasons) we've had in years," she said. "Even if we can give everybody $500 or $600, that will be some help."