"Guilty."
Dylann Roof spoke the word Monday that closed a dark chapter for the loved ones and a Charleston community shaken by his hate-fueled killings of nine black worshippers at Emanuel AME Church.
The self-avowed white supremacist raised a shackled hand before issuing the plea, likely ending local court proceedings nearly one year and 10 months after they began. A judge sentenced him to nine consecutive lifetime prison terms plus 90 years, what prosecutors called an insurance policy in case something happens to his federal conviction and death sentence.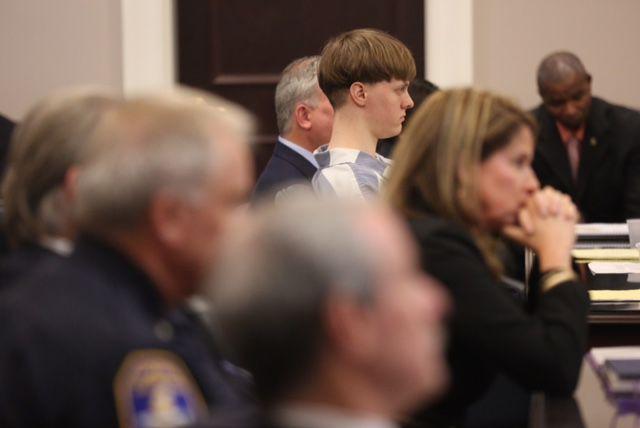 Roof, now 23, stared ahead and said little, much like he did when he first appeared in a local courtroom two days after the mass shooting in June 2015. On Monday, he again heard words of forgiveness from families members of the slain, though they have never heard an apology from him.
"I'm the one who forgave you in the bond hearing, and I still do today," Nadine Collier, daughter of slain parishioner Ethel Lance, said of that early court proceeding. "He came here to start a battle, but I win the war. ... This chapter in my life ... is closed. I will not open that book again."
It was likely the last chance for any of the survivors and victims' loved ones to address Roof. Nearly 30 relatives or their representatives sat in the wooden benches of the county courthouse in downtown Charleston. A half-dozen took the opportunity, many praising the conclusion of their courtroom ordeal.
Only one, Eva Jackson Dilligard, said she disagreed with Roof's life sentence, saying that "he should get death" in the state case, too, for doing something so heinous.
"I'm a child of God," said Dilligard, victim Susie Jackson's sister. "But he hurt the entire family."
Monday's hearing marked the first time any of Roof's family members chose to speak out in court. His grandfather, Joe Roof, stood in front of the judge, his words sometimes eliciting mutters and sighs from spectators. One family member of a victim walked out.
"Dylann Roof is not all bad," he said. "Good people do bad things.
"I have a grandson I've lost. ... I'm just aching to hold him and hug him."
Circuit Judge J.C. Nicholson apologized to Joe Roof, a prominent Columbia-area attorney, "for the loss of your grandson" before also sympathizing with the victims' families, saying he hoped they could one day move on.
"It's a crazy act," Nicholson said, later clarifying that he didn't mean Roof was crazy. "It's a foolish act."
But Joe Roof added he thought the justice system had worked.
"I will go to my grave not understanding what happened," he said. "We're sorry. We're just as sorry as we can be. It has just ruined lives that we cannot put back together."
In all, Dylann Roof pleaded guilty to 13 charges: nine counts of murder, three of attempted murder and a firearms violation.
The sentencing in state court likely clears the way for him to be transferred to a federal prison. Death row inmates are housed at a Terre Haute, Ind., facility.
Roof was convicted of 33 federal charges, including hate crimes and religious rights violations, and sentenced to death in January. Ninth Circuit Solicitor Scarlett Wilson said Monday she has more confidence under the new administration that the federal government will carry out the ultimate punishment.
"This is the surest way to see that Dylann Roof is executed," she said. "Hopefully, the court system will wind on … so we can see that the defendant is executed in due time."
'They welcomed him'
The guilty plea will prevent a second trial that Wilson once thought would be necessary. The proceeding in federal court had taken an emotional toll on some family members, which was apparent in their tears as Wilson recounted the facts Monday.
Roof had written manifestos about his white supremacist beliefs in the weeks leading to the June 17, 2015, attack at the Calhoun Street church.
On the night of the killings, he sat for nearly an hour during a Bible study.
"They welcomed him," Wilson said.
He eventually pulled out a .45-caliber pistol and fired 77 bullets, shooting each of the slain victims several times. Three people, including a young girl, escaped without physical injury.
"His hope was to start a race war," Wilson said.
Roof was captured the next day in North Carolina and returned to Charleston to face the charges.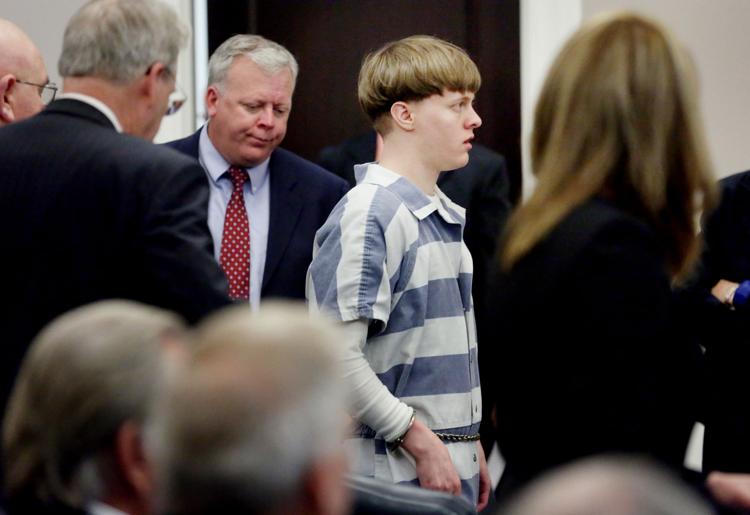 Nicholson, the judge assigned to see the state's case through to the end, asked Roof whether he agreed with Wilson's telling of the facts. After chatting with his lead attorney, Circuit Public Defender Ashley Pennington, Roof said, "Yes."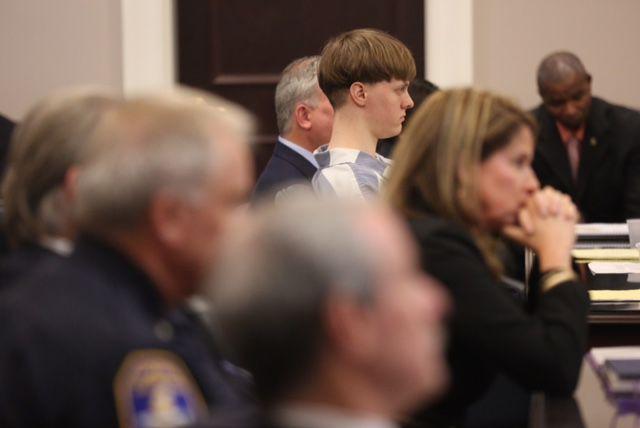 His head still featuring the same bowl haircut of almost two years ago, Roof answered dozens of other questions from the judge with "yes" or "no." He declined Nicholson's offer to say more before he was sentenced.
'Love is always stronger'
The day belonged to the family members of those whose lives he had cut down.
"We're glad this saga is over," said Melvin Graham, a brother of slain librarian Cynthia Hurd. "The situation has tested our faith … but I'm glad to say we're still holding on."
Blondell Gadsden, sister of victim Myra Thompson, said her family finally sees "a little ray of sunshine" after months of hurt and despair. 
"Even though we're at a point where death has been the sentence for (Roof), my heart still goes out to him," Gadsden said. "It still hopes that he would repent, to save himself from himself."
Many in the Emanuel congregation still struggle to worship in a place where nine lives were taken, Pastor Eric Manning said in the courtroom.
But the spirit that has typified Charleston after the shooting has prevailed
"The resiliency (that) has been shown will continue to inspire ... the entire state, country and the world," he said. "Love is always stronger than hate."