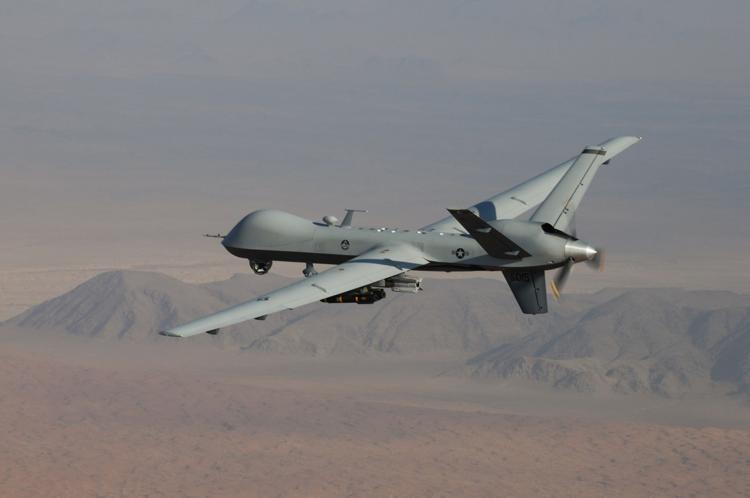 The MQ-9 Reaper is a 3-foot-long marvel that can fly at 300 mph for more than 1,000 miles at a time with no one aboard.
An Air Force team that would command the drone operation could soon be headed to Shaw Air Force near Sumter.
U.S. Sen Lindsey Graham, R-S.C., on Friday released a statement congratulating the base for being selected as a "possible preferred home" of a new group.
As many as 430 personnel are attached to the command and they could start arriving at Shaw as early as beginning of fiscal year 2018, in October, he said.
The remotely piloted craft carries out bombing and surveillance. The planes have become a championed weapon in Middle East warfare, but their use remains controversial in the aftermath of operations that apparently killed bystanders. 
The decision "is a positive step in the right direction when it comes to Shaw Air Force Base," Graham said. "I will continue to work with the Air Force and members of our congressional delegation as the selection process moves forward."
An environmental analysis would be conducted prior to any move.