A report released Wednesday by the Charleston County Sheriff's Office provided previously undisclosed details about the crash that severely injured Republican congressional candidate Katie Arrington last month.
Helen White, the driver who struck the vehicle carrying Arrington, had a blood alcohol content of 0.153 percent, according to the report. That's nearly twice the legal limit of 0.08 percent.
During the June 22 crash, Arrington was the passenger in a rental car driven by her friend, Jacqueline Goff. The two were traveling in the southbound lanes of Savannah Highway near Adams Run in southern Charleston County when White's car approached going the wrong way and crashed into them head-on. 
White died at the scene. She was not wearing a seat belt, the report stated.
Arrington and Goff were wearing seat belts, the report stated. They suffered significant injuries.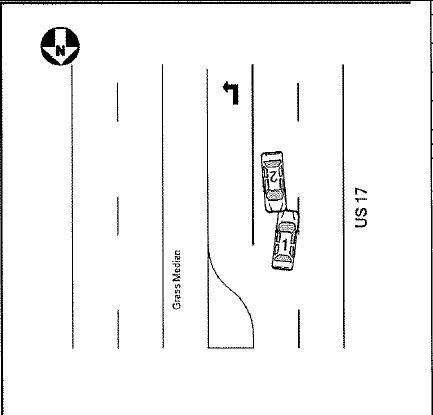 A driving record obtained by The Post and Courier showed White was also involved in a hit-and-run in 2016, which resulted in property damage. Charleston County court records stated White also faced a charge of careless or negligent driving in 1995.
In an incident report, authorities quoted White's son as saying she had trouble seeing at night.
Arrington, a 47-year-old Summerville state representative, suffered a fracture in her left ankle, two broken ribs, a colon injury, two small bowel injuries and injuries to her iliac artery. She also suffered bleeding from her abdominal wall and spinal injuries that included a fracture to her second vertebrae. Doctors later found another fracture in her right foot.
Following the accident, doctors said Goff, a 59-year-old resident of Mandeville, La., suffered a fracture to her nasal bone, a rib fracture, an injury to her colon and her small bowel. They also said she had injuries to her iliac artery and abdominal wall, as well as sustaining fractures in her neck, lower back, foot and ankle.
Goff, who Arrington said saved her life, remains in the hospital. There have been no additional medical updates on her condition. 
Arrington was released from Medical University Hospital on Friday, exactly two weeks after the accident. She now faces months of recovery. She said she planned to follow doctors' orders.
Following Wednesday's report, Arrington and her campaign team declined to comment.
During a news conference Friday in coordination with her release, Arrington spoke tearfully about White and her family, saying that her thoughts were with them.
At the end of the news conference, Arrington said, "Drive safely, people. Please, drive safely."
Arrington upset incumbent U.S. Rep. Mark Sanford last month in the Republican primary for the 1st Congressional District. She faces Democrat Joe Cunningham in November.
Cunningham temporarily suspended his campaign following Arrington's accident. Since she left the hospital, both campaigns have said they have resumed their respective fights to represent the coastal district in Washington.