At first, the man said he panicked when his gas pedal got stuck during his drive home, sending his SUV barreling into an 11-year-old Danish girl strolling on a downtown Charleston sidewalk.
As a recovering alcohol and drug addict, Jeffrey William Wakefield insisted that he had drunk only nonalcoholic beers that night, police documents stated. He blamed the crash Monday on an errant flip-flop or a faulty accelerator.
But as officers doubted his story and put Wakefield, 30, in handcuffs, they said he made a key remark during a phone call: "I got high and killed someone tonight."
The supplemental incident reports released Friday by the Charleston Police Department explained why investigators accused Wakefield of driving under the influence during the wreck that killed Selma Akguel of Middelfart, Denmark, who had been visiting here with her family. The documents indicated suspicion that Wakefield had consumed drugs, alcohol or both before the crash that has added urgency to the city's crackdown on impaired drivers and other traffic violators.
Wakefield's attorney, Rodney Davis, could not be reached for comment Friday.
Details of the suspect's account were included in the records, but police spokesman Charles Francis said witness statements were redacted from the 19 pages "because releasing them could affect Wakefield's ability to receive a fair trial." Francis added that other information, including the results of a breath test, also was removed from the reports.
Wakefield, a resident of Dogwood Road in West Ashley, remained jailed Friday on charges of felony DUI and reckless homicide. The police said he had hit the girl as she walked before 9 p.m. Monday with her parents along Rutledge Avenue. His SUV then went through Cannon Park and stopped only after hitting a tree.
Speaking with officers a short time later in a nearby parking lot, the documents stated, Wakefield recounted his evening that he spent with an old friend who was visiting Charleston. 
After his work shift that day, Wakefield met his friend and ate oysters at a downtown restaurant. They stopped at a sports bar with big TVs. They lounged at a rooftop bar.
Wakefield said he had been sober for nearly two years, so he drank only two Beck's Non-Alcoholic beers.
After a few hours, he jumped into his Nissan Pathfinder and drove his friend to a parking garage where they parted ways. He bought cigarettes. He then spoke with his sponsor from a drug and alcoholic rehabilitation program.
"Not that it matters to you guys," he would later tell the police, "but ... I was on the phone with him the entire time."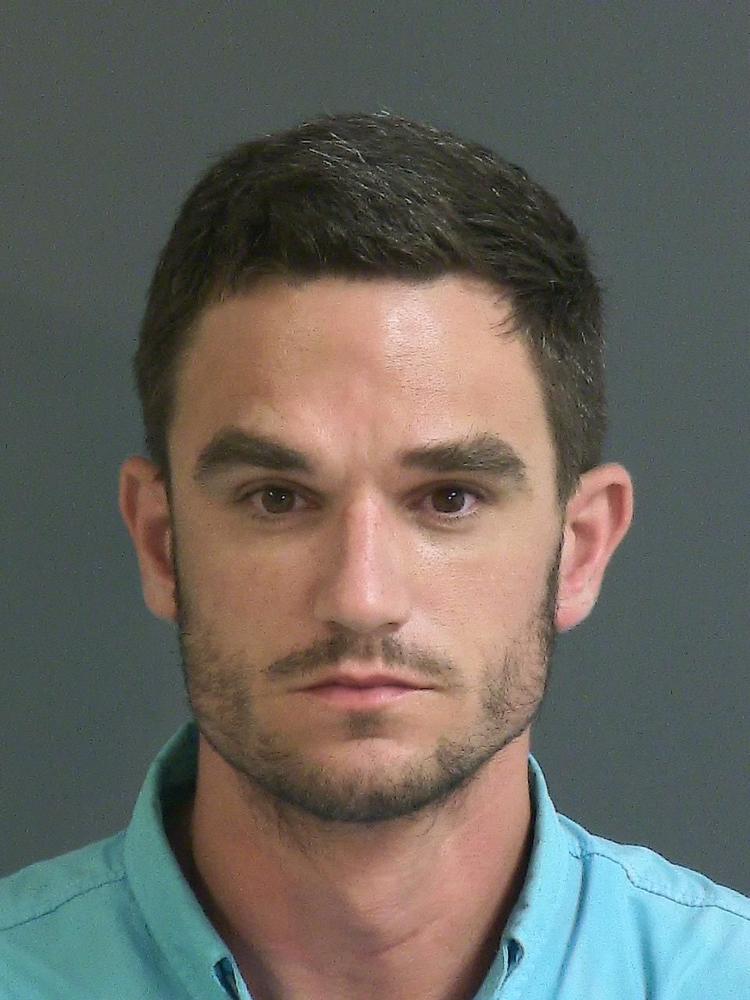 Wakefield was chatting with the sponsor, he said, when his gas pedal went haywire.
"Something happened with my accelerator," he said. "I don't know if it got stuck, or if it was my flip-flop that got stuck on it.
"I couldn't stop, so I panicked a little bit. And I hit a (expletive) car."
His Nissan continued southward on Rutledge Avenue, passing the busy Calhoun Street intersection.
He tried shifting into reverse. But at that time, he said, he was in "neutral or something." When he finally shifted, he was going 30 mph, he said.
"I'm panicking," he said. "I lost control."
He hit a curb. "Or two," he said.
"Then something happened," he added. "And then I saw a woman, and that's all I remember."
Selma, the girl, was walking alongside her father. Wakefield's SUV hit her, then bounded through the park's grass a short distance from Medical University Hospital.
Paramedics took the girl to the hospital, where she died about six hours later.
Wakefield, meanwhile, faced the officers who gave him a field sobriety test. He had taken such roadside tests before, he said, when he was "pretty bad off" as an addict. Police have indicated that Wakefield had an "extensive driving history," but they didn't give specifics.
On Monday night, his eyes were red, and his speech was slurred at times, the police said. He swayed and stumbled while trying to walk a straight line. He wouldn't stop talking when the officers told him to.
Before one of the tests, he asked if he could "stretch out first." The officers didn't allow it, but he shook his arms and legs anyway.
The officers let Wakefield call his father as he sat handcuffed in a patrol car. They overheard the conversation, when they said Wakefield remarked that he had been high before the crash.
Along with the breath test, Wakefield also gave a sample of his blood, which can be analyzed for drugs.