Don't fumble the Electoral College football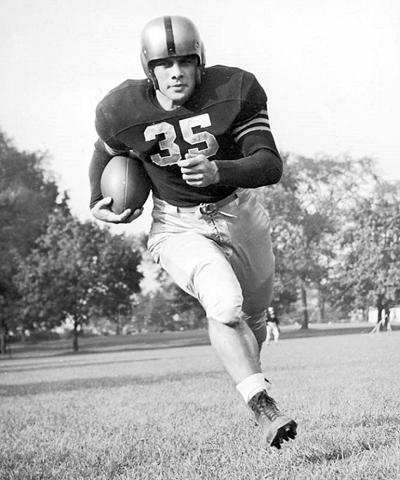 Still traumatized by the presidential race result?
Were you among the too many Americans stunned, then outraged, to learn that the candidate who got the most popular votes didn't win?
Gee, did all of those folks flunk civics?
And many more Americans who were aware of the president-picking format fail to appreciate the enduring wisdom the Founding Fathers showed in creating it.
Democrats, Republicans and all other Americans should know and be grateful for the fact that we are a democratic republic, not a mob-rule democracy. The Electoral College helps keep smaller states from being neglected in the political process.
But if you're still bewildered by the Electoral College, or foolish enough to demand that it be replaced, consider this instructive analogy that football fans should understand:
On Nov. 8, Hillary Clinton received 2.5 million-plus more votes than Donald Trump. However, he won the Electoral College, and thus the presidency.
On Nov. 12, Clemson gained 166 more yards than Pitt (630-464) yet lost the game to the Panthers, 43-42, for their only defeat this season - so far.
So think of popular votes as being sort of like total yards, and the Electoral College like points on the scoreboard.
Get it?
Now get over the election outcome.
And get off the futile, crybaby quest to get at least 37 electors in the 30 states carried by Trump to vote against him when the Electoral College meets to certify his triumph on Dec. 19.
Meanwhile, is it too late to switch to an Electoral College-like system that might give Clemson quarterback Deshaun Watson a better chance of winning the Heisman Trophy on Saturday night in New York City?
Sure, Louisville quarterback Lamar Jackson is favored to receive that honor despite losing on Oct. 1 to Watson and Clemson, 43-42, and losing his last two games against Houston and Kentucky.
Then again, Clinton was favored to beat Trump.
On and off the field
Now test your knowledge of some long-ago college football stars and what many of them did after their playing days:
1) Name the only South Carolina native to win the Heisman Trophy.
2) Name the Heisman runner-up who became a U.S. Supreme Court justice.
3) Name the Heisman winner who became a major-party nominee for the U.S. Senate.
4) Name the two Heisman winners from the Naval Academy.
5) Name the Heisman winner who wrote: "There is no reason in the world why we shouldn't fight for the preservation of a chance to live freely, no reason why we shouldn't suffer to uphold that which we want to endure. May God give me the courage to do my duty and not falter."
Team players
1) Army fullback Felix "Doc" Blanchard, aka "Mr. Inside," was born in little McColl in Marlboro County. There's a monument to him in Bishopville, where he also lived in his youth. Blanchard won the 1945 Heisman. Army halfback teammate Glenn Davis, aka "Mr. Outside," won the 1946 Heisman. Blanchard flew 113 missions during the Vietnam War before retiring from the Air Force as a colonel in 1971. Davis served three years in the Army.
2) Colorado halfback Byron "Whizzer" White finished second in the 1937 Heisman voting behind Yale halfback Clint Frank. White received two Bronze Stars for his service as a Naval intelligence officer during World War II. He served from 1962 to 1993 on the U.S. Supreme Court. Frank served as an aide to Air Force Gen. Jimmy Doolittle during World War II.
3) West Point halfback Pete Dawkins, who won the 1958 Heisman and became a Rhodes Scholar, received two Bronze Stars for his service as an Airborne Ranger officer in Vietnam. He retired from the Army as a brigadier general in 1983. Dawkins, as the 1988 GOP nominee for a U.S. Senate seat from New Jersey, lost to Democratic incumbent Frank Lautenberg. 
4) Navy halfback Joe Bellino, who won the 1960 Heisman, served on active duty before joining the Naval Reserve. Navy quarterback Roger Staubach, who won the 1963 Heisman, served as a Supply Corps officer in Vietnam.
5) Iowa halfback Nile Kinnick won the 1939 Heisman. He wrote that call to duty when he reported for induction into the Navy on Dec. 4, 1941 — three days before the Japanese attack on Pearl Harbor. On June 2, 1943, Kinnick was killed while attempting an emergency landing at sea during a training flight from the aircraft carrier USS Lexington in an oil-leaking Grumman F4F Wildcat off the Venezuelan coast.
Frank Wooten is assistant editor of The Post and Courier. His email is wooten@postandcourier.com.