COLUMBIA — Dominion Energy CEO Thomas Farrell II touted the recent rollback of utility rates as a better answer for South Carolina than the $1,000 rebates that had been advertised as he addressed the company's annual shareholders meeting Tuesday.
The rate cut, proposed after conversations with S.C. political leaders, was intended both to relieve hard-pressed ratepayers and to make sure that the state remained economically competitive for growth, Farrell said at Dominion's first annual meeting since the $13.4 billion SCANA acquisition took effect in January. The decision to cut rates prompted Dominion to withdraw the offer of $1,000 rebates to customers.
"It's an understatement to say that there was a lot of controversy about SCANA," Farrell said.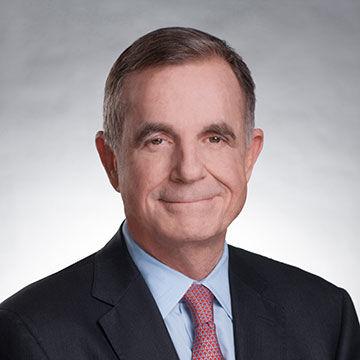 Financing the failed project to build two new reactors at the V.C. Summer plant near Jenkinsville had helped push the average bill for South Carolina Electric & Gas customers to $147.70 per month, substantially above both the national average and the average for south Atlantic states, which was $121.53, according to Dominion. After the rate cut, the average bill for homeowners has been reduced to $124.35 per month. 
Rates for industrial users also were above the regional and national averages before the recent rate cuts were implemented. The cuts should allow South Carolina to remain competitive in luring economic development projects, Farrell said.
Critics of the utility said outside Tuesday's meeting that the company should have done more for ratepayers and looks like it could be repeating some of SCANA's mistakes.
Drew Hudson of Columbia, a member of the environmental group Friends of the Earth, called both the proposed rebate and the rate cuts inadequate compensation for SCE&G ratepayers, who are still paying some of the costs of the failed nuclear project. Hudson said that Dominion's revenue, now $3.8 billion annually, makes it clear that more could have been done for customers. "They can afford to give South Carolina ratepayers a break," Hudson said. "We think that's been a bad deal all along."
Freeda Cathcart of Roanoke, Va., a longtime SCANA and now Dominion stockholder, said that the utility was wrong to insist on completion of the Atlantic Coast Pipeline, a major natural gas artery it is pushing to build that would stretch from West Virginia to the Lumberton, N.C., area near the S.C. state line. More affordable renewable energy systems such as solar and wind power are making the pipeline unnecessary and outdated technology, she said.
Building the pipeline could be a boondoggle like the failed nuclear project at V.C. Summer that costs stockholders dearly, Cathcart said. "I'd rather not experience that again," Farrell said during the event's question-and-answer session.
Farrell and Dominion leaders need to reach the same conclusion on such pipeline projects as utility leaders did with V.C. Summer, Cathcart said. "Give SCANA some credit that they cut bait with that project," she said. 
Farrell touted the company's improvements on its environmental impact, saying it was among the industry leaders in reducing carbon emissions. The utility has reduced its carbon emissions by 52 percent from its 2005 levels, with SCANA having made a 40 percent reduction in that time, he said. 
The utility's long-term goal is an 80 percent reduction by the year 2050, Farrell said. 
Farrell said the utility could not pledge to become a net-zero emitter of carbon by then as activists are seeking. The technology isn't ready to make that leap, especially as natural gas continues to be used to supplement renewables when their output falls short. "If we saw a way to do that, we would be happy to do so," Farrell said.
Activists said that the company won't really embrace new technology until it vows to end its carbon emissions. "We have to get to net zero," said Mary Cerulli of Boston, a member of the climate action group Mothers Out Front. 
During Tuesday's meeting, Farrell introduced the executives who now lead the Dominion division that formerly was SCANA, including division head Rodney Blevins. All are industry veterans, with a mix of leaders from Richmond-based Dominion and SCANA.