Before Doty Park featured slides, swing sets and tennis courts, the Summerville recreational hub was a baseball field in the '80s.
Felicia Whetsell, who lives in the vibrant, predominantly black Brownsville community that surrounds Doty, said youth would come from Ridgeville to play ball.
"It taught us a sense of community," Whetsell said.
Whetsell also said the park was a safe haven. It was where her father, who was a baseball coach, mentored young men and helped steer them on the right track. Some of the young people committed crimes but never while they were at Doty.
"It was a way to keep the kids out of trouble," Whetsell said. "Some of them did get into trouble. They did fall through the cracks. While they were out there on the baseball field, they were not in trouble."
Government officials and community residents often say that recreational amenities help curb crime. From the three-gym complex slated to go up in North Charleston, to a handful of parks of others built in Moncks Corner, people advocate for recreational amenities on the basis that they will help drop local crime rates.
But while most agree that public parks give positive alternatives for youth who could otherwise break into cars and rob homes, crime experts say it hasn't been proven whether the recreational spaces actually lead to reductions in criminal activity.
Dr. Robert Brame, a criminologist at the University of South Carolina, said it's hard to determine whether creating a park actually helps decrease crime or just the number of crimes reported. He said most studies aren't clear.
"I think the research on this is ambiguous," Brame said. "Measuring these effects on crime is really hard. You're not sure when it's the crime that changed or the reporting of crime that's changed. It's a really tricky issue."
Data does suggest, though, that implementing after-school recreational programming at parks could help curb youth delinquency.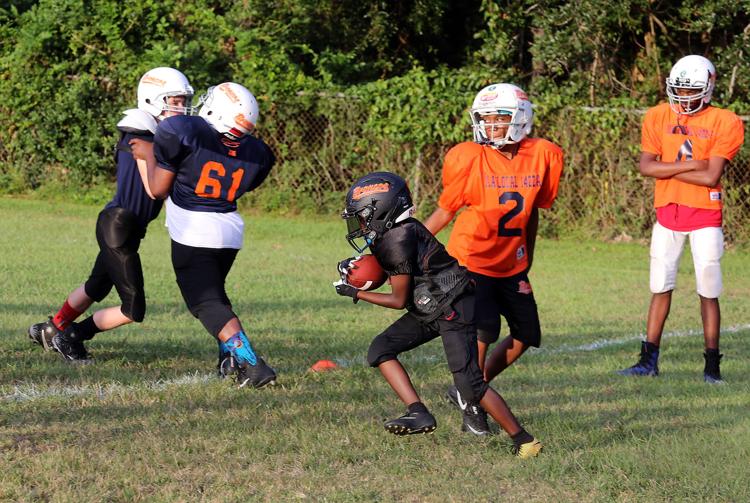 In California, crimes by and against children dropped after a local school district implemented out-of-school-time programming. In a 2002 survey of California mayors and chambers of commerce, 80 percent of respondents said that recreation areas and programs reduced crime and juvenile delinquency in their communities, according to the National Recreation and Park Association.
Other data also suggests that parks can be safe places for residents and children.
The Post and Courier took a look at crime statistics and spoke with residents in three area parks to find out if they feel the parks made their neighborhoods safer. Summerville, Charleston and North Charleston police provided statistics for Jan. 1, 2013, to Sept. 17, 2018.  
Doty Park: Summerville
In the five-year time frame, the park saw six violent and property crimes that included one robbery and a few assaults and thefts.
Felicia Whetsell likes the fact that Doty is secure. The park, which is down the street from the police department, is regularly patrolled, she said. Whetsell exercises there with her friends and said the park is a better alternative for her son than playing video games.
"(Crime) is not an issue," Whetsell said.
The Flowertown site is seen as a vibrant and active place for the community.
Sitting at 320 N. Laurel St., Doty started as a ballpark but was later transformed to now include a playground, some picnic shelters, green space and six tennis courts. During the week, parents are seen knocking balls against rackets to help their children hone their skills.
Children ride bikes on paved paths.
Jamie Preavux, who's lived near Doty for 15 years, always felt comfortable letting her children play there. She said the park has been an asset for the area.
"It makes you feel like there's life in the community," she said. "It gives a sense of activity."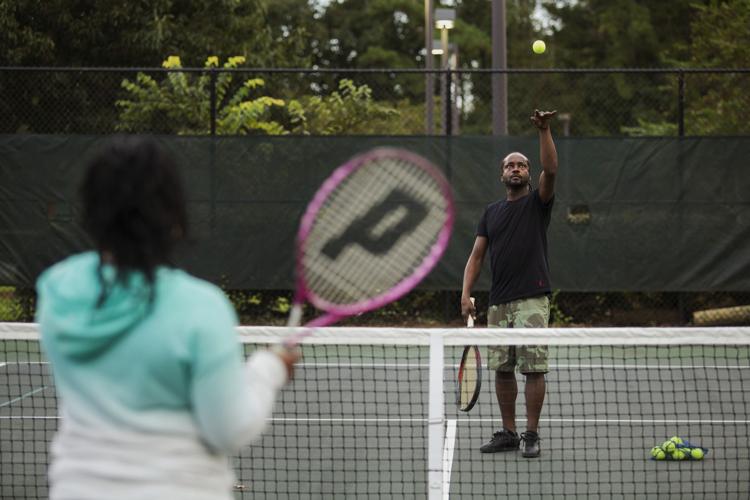 Preavux said dilapidated lots in neighborhoods should be transformed into recreational hubs. She pointed to the town's former National Guard Armory that will be revitalized into a community center.
Closed buildings attract unwanted guests. But community centers create excitement in the neighborhood, she said.
"You don't know what's going on in an abandoned building," Preavux said. "With it being revitalized, it feels like life is being pumped back in."
Forest Park: West Ashley 
Residents surrounding the park at 780 Playground Road have sought to make the area a secure space where children can engage in a variety of activities.
Delores Jackson moved to West Ashley's East Oak Forest Neighborhood in 1970 and served as the neighborhood association president for 15 years.
Jackson said years ago, when residents were advocating for the aquatics center, some were concerned that the pool would attract mischievous youth. But Jackson said it did the opposite, and the center became a valuable addition to the community by giving local children the chance to learn to swim.
"It's an asset," Jackson said.
Jackson did note, however, that criminal activity such as drug use occurred at the park years ago and the association asked for increased police presence. 
The park saw nine violent and property crimes in the survey period covering nearly six years that included two cases of arson, a burglary and several thefts.
Charleston police Sgt. Timothy Dasher said the low amount of crime at the West Ashley Park in recent years indicates the park is a safe place.
He said the department can be reached at 843-766-3908 if residents at the park have concerns.
Today, Forest Park is filled with energy.
Hoopsters regularly assemble weekly for pickup games and city football teams practice in open fields. The park also hosts annual tree-lighting ceremonies where school choirs bring in the holiday season.
Longtime resident Pearl Givens likes the fact that Forest Park has several recreation options. She remembers advocating for the tennis courts and said neighborhood children should "be exposed to all types" of recreational activities.
Dorchester-Waylyn Park: North Charleston
North Charleston residents say the new park is a positive addition to their community.
Located at 2678 Olympia St., the center features a playground, basketball courts, and open space for birthday parties and cookouts. In the spring, residents want to host basketball tournaments.
Tanang Williams serves as the neighborhood association president that has about 50 active representatives. She said the community asked the city for a park because the children deserved one.
"Now they know they have a place they can go to that will provide constructive things for them to do," Williams said about the local children.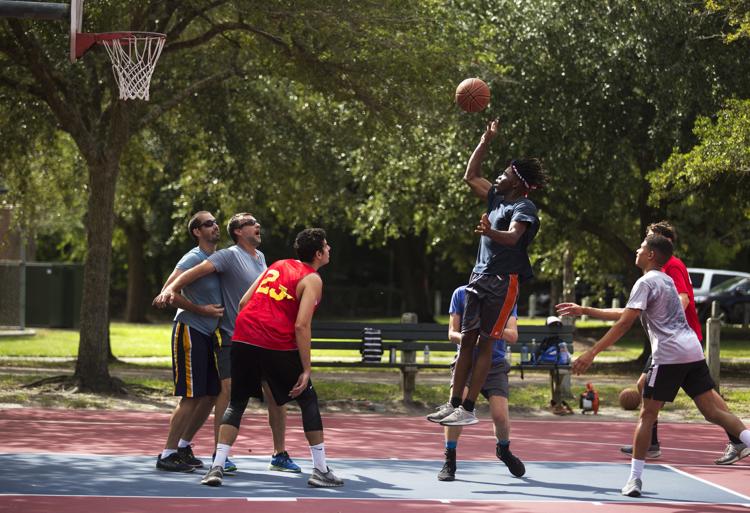 Crime stats involving the new Dorchester-Waylyn Park were not available since the park was recently built, but the area reported more than 400 violent and property crimes in the neighborhood in the 2013-18 period that included seven murders, 16 sexual assaults, 25 robberies and several assaults and property crimes.
Waylyn residents said most of the culprits are people from outside the neighborhood.
Eight-year Waylyn resident Kadesja Page said crime can be addressed by establishing mental-wellness, GED, and youth-employment programs.
"We need to look at the root causes of crime," Page said.
Councilwoman Dorothy Williams, who helped lead efforts to establish the park, said idle time leads youth into trouble. She said local parks invite them to do constructive things.
"You never hear of anyone getting in trouble on the playgrounds," Williams said. "It's needed for the children."