It has been almost 20 years since surveyors realized that 2,900 acres of land in Dorchester County actually belonged in Berkeley County because of a late 19th century mapping error.
But work is still ongoing to straighten things out, and some confusion may linger over voting lines, zoning, county services and taxes for approximately 136 single-family homes and 50 mobile homes in the 13-mile-long transition area.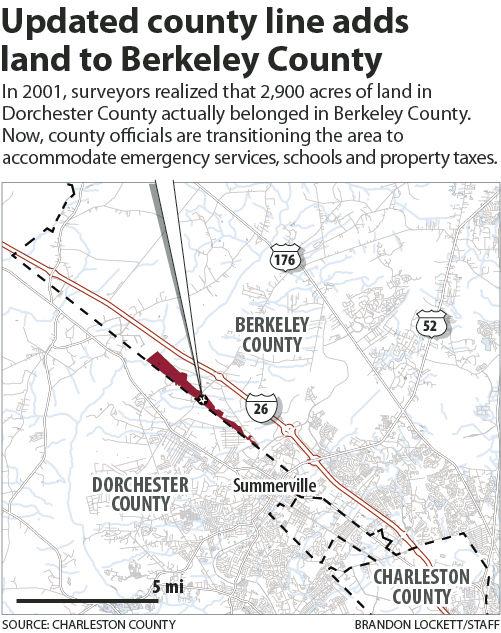 The error dates from Dorchester County's creation in 1897, the year it was carved out of portions of Berkeley and Colleton counties.
The error was discovered before 1990, but the two counties couldn't agree over how to transition the tract that runs from Four Hole Swamp to West 9th North Street in Summerville.
A state geodetic mapping survey in 2001 showed the boundary needed to move south. At the time, several residents bristled at the notion of switching counties, and officials ignored it until the state Bureau of Statistics in 2013 demanded that county lines statewide be reconciled.
On Nov. 7, 2018, the South Carolina Geodetic Survey resolved the dispute. The new transition area can be viewed at https://gis.berkeleycountysc.gov/maps/new_zoning. 
Meanwhile, specific aspects of the change, such as voting precincts as well as property and school zoning, are still being worked out. Here are some answers about what's known and unknown at this point:
Who will provide emergency services to those in the transition area?
Berkeley County's Sheriff and its Emergency Medical Services have been responding to emergencies in the transition area since January. Lebanon Fire Department, C&B Fire Department and Pine Ridge Fire Department will handle all of the fire emergencies in the transition area, depending on the location.
Dorchester County EMS has also been the responding agency to 152 calls and Dorchester County Fire Rescue has responded to eight calls in the transition area, according to spokeswoman Dorchester County Spokeswoman Tiffany Norton.
How should residents get rid of their trash?
The transition parcels are eligible for trash pick-up services by Republic Services through Berkeley County. Residents also may drop trash off at any Berkeley County Convenience Center. The closest locations to those in the transition area are located at 606 Oakley Road in Moncks Corner and 1029 Poplar Hill Road in Ridgeville. 
Who will maintain the county roads?
Maintenance on roads that previously were in Dorchester County will now be provided by the Berkeley County Roads and Bridges Department. State roads will be overseen by the South Carolina Department of Transportation from the Moncks Corner or St. George office. 
Will Berkeley County be responsible for water and sewer services in the transition area?
Current utility providers will remain unchanged.
Where will those in the transition area vote? Do they need to update their voter registration?
New polling locations and district lines are still being determined by the Legislature. Once it acts, voters already registered at their correct address will get new voter registration cards from Berkeley County that update their precinct and polling place.
Who is their Berkeley County Council representative? 
Councilman Caldwell Pinckney currently serves District 7, which includes the transition area.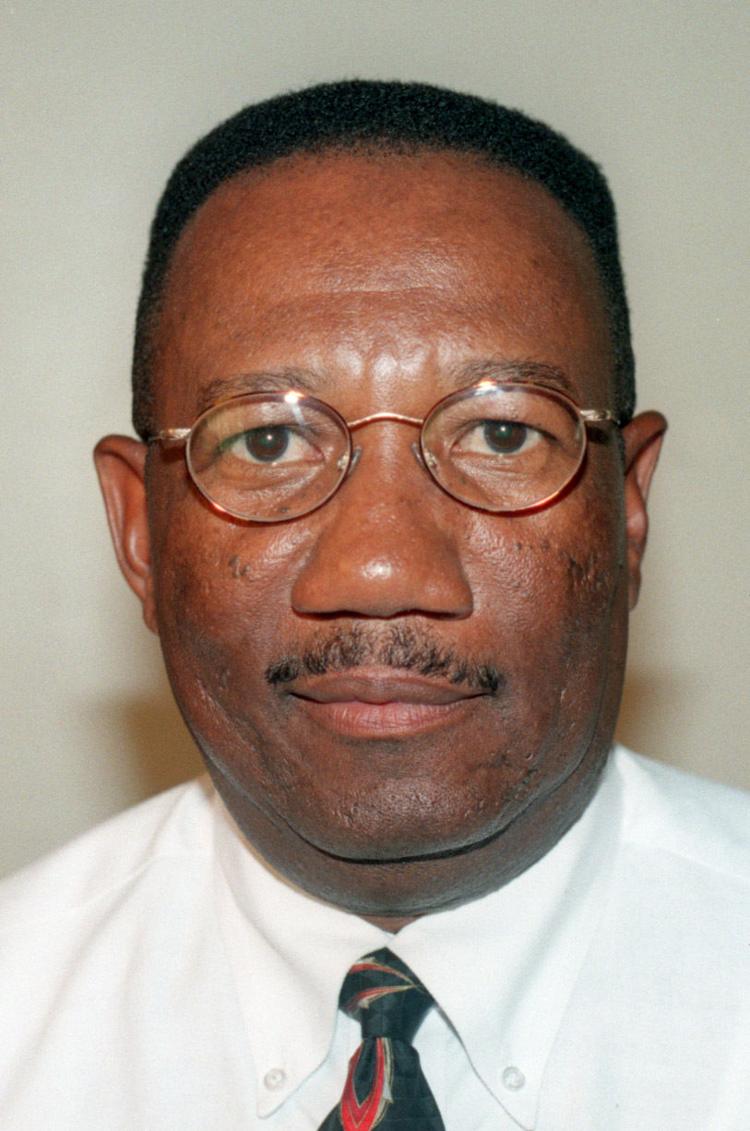 Where do residents in the transition area pay their property taxes?
Residents may pay taxes at the County Administration building, 1003 Highway 52, in Moncks Corner or online at www.berkeleycountysc.gov. Berkeley expects to receive about $250,000 in payments total from the transitioned property owners.
What about zoning changes for properties in the transition area?
The rezoning process is under way, and Berkeley County's Planning Commission made recommendations for these properties for County Council's consideration. The council's first reading is on May 28. Residents and property owners in the transition area may contact the county's Planning and Zoning Department at 843-719-4095 for more information.
How will public school students be affected by the county line shift?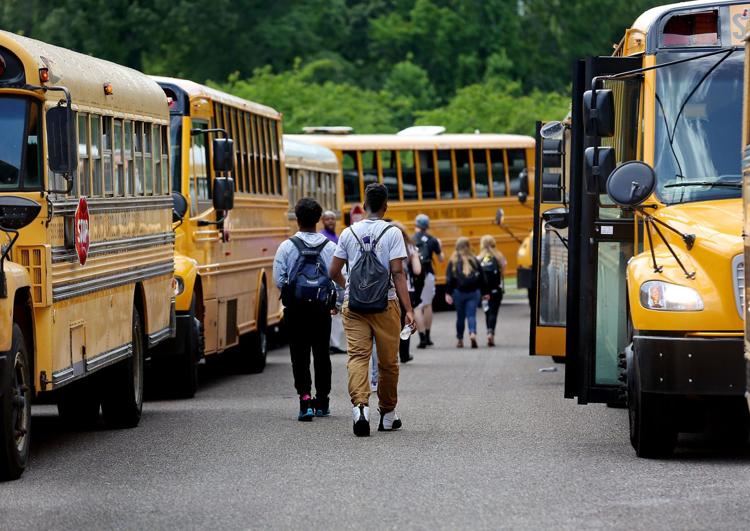 Pat Raynor, a Dorchester District Two spokeswoman, said around 35 students from that district would be shifted to Berkeley County schools. Raynor said rising seniors may be exempt but would need to find their own transportation to school. Val Anderson, a Dorchester District 4 spokeswoman, said approximately 41 students from that district would be affected. The districts are still working out more specific details for the 2019-20 school year.  
When will there be a public meeting about the transition area?
Berkeley County Council will hear public comments on the transition area at its May 28 meeting.
Editor's Note: This story has been updated to show that Dorchester County EMS and fire agencies have also responded to calls within the transition area.