Despite a growing population and increasingly frequent, severe flooding, the number of South Carolina properties with flood insurance has been declining.
The lack of flood insurance policies statewide leaves more than 1.6 million South Carolina households exposed to financial peril, because homeowner's insurance does not cover flooding. 
The Palmetto State's fast-growing coastal areas account for most of the insured properties in the state, but widespread flooding in 2015 and 2016 showed that the risk is not limited to those living near the sea. Even in coastal counties, many properties in flood hazard zones are uninsured.
Rising National Flood Insurance Program costs and misunderstandings about flood risk may explain the multi-year decline in flood-insured properties, according to Maria Cox Lamm, who runs the Flood Mitigation Program for the S.C. Department of Natural Resources.
"Budgets are tight these days," she said. "If it's not mandated, people may think it's something they can cut out."
Lamm said the state had escaped severe flooding for more than a decade, between Hurricane Gaston in 2004 and the historic floods of 2015. During that time, people may have developed a false sense of security, she said, and the state saw insurance coverage decline for a decade or more.
During the past five years, South Carolina gained about 250,000 residents, but the number of flood-insured properties in the state dropped by more than 5,000, to just under 200,000.
Those policies amount to $51.5 billion of insurance coverage in South Carolina, $47 billion of which covers properties in coastal counties.
Flood insurance, which covers up to $250,000 in damages, is typically required for mortgaged residential properties in flood hazard areas. Properties outside of 100-year flood zones, where there's a 1 percent chance of flooding in any year, aren't usually required to have flood insurance. Neither are properties without mortgages.
Carl Simmons is Charleston County's point person on flood zones and its director of building inspection services. Simmons said visitors to his office have told him they borrowed money against their cars to pay off their mortgages so that they could drop flood insurance.
"A lot of low-income people don't have mortgages," he said. "If you're trying to put food on the table, the first thing you're going to give up is the thing you may not need, which is insurance."
Fewer than one out of nine households in South Carolina now has an active National Flood Insurance Program policy. That sounds bad, but the good news is that the state has seen smaller declines in coverage than other states or the nation, and has the sixth-highest number of flood insurance policies in the U.S.
Down by the sea
Along South Carolina's coast, Horry County property owners have embraced flood insurance, so much so that nearly all properties in flood hazard areas are insured in the county that's home to Myrtle Beach. That's unusual.
"Well, good, then we're smart people," said Horry County Councilman Gary Loftus, who directs the Grant Center for Real Estate and Economic Development at Coastal Carolina University.
He said widespread flooding during the past two years likely prompted more people to buy insurance. Loftus also speculated that "the percentage of (properties with) mortgages in Horry County is higher than in Charleston or Beaufort."
In Charleston County, less than two-thirds of properties in the hazard areas commonly called "flood zones" have flood insurance. In Lexington County, only 20 percent of properties in flood zones have coverage.
"Everybody is in a flood zone," Lamm said. "It's about the level of risk."
Flooding can strike properties outside the 100-year flood zone due to extreme storms, changes in drainage patterns because of new development or road projects, clogged or malfunctioning drainage systems, or failures of dams or levees.
Statewide, in 32 of 46 counties, fewer than 1 percent of all properties have flood insurance. In Richland County, which saw widespread flooding in 2015, less than 2 percent of properties had flood insurance last year.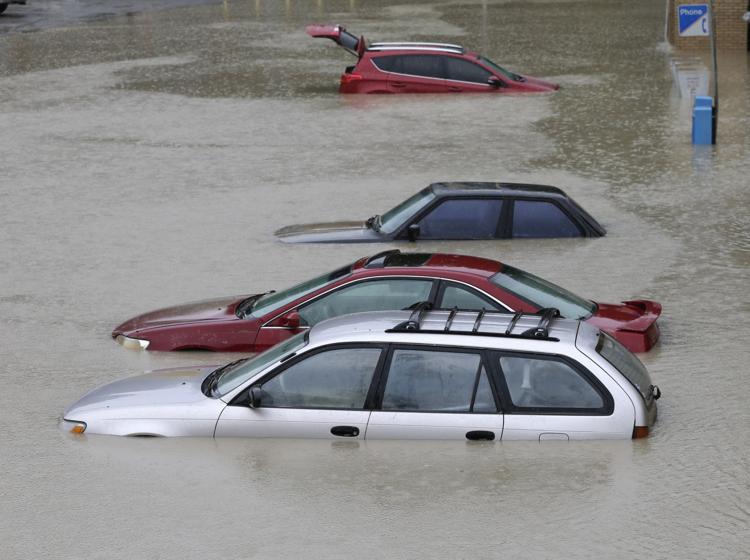 Only in Beaufort County do more than half the properties have flood insurance.   
"It's disappointing that we have less flood coverage than we have had in the past," said S.C. Department of Insurance Director Ray Farmer.
Homes don't have to be in flood zones to experience flooding, but the chances are far higher within the many flood map zones where insurance would be required by a mortgage lender. And in South Carolina, almost 82,000 properties in flood hazard zones are not insured, a Post and Courier analysis of flood insurance data found.
Data on NFIP policies was compiled by The Associated Press, which reported that the number of insured properties nationwide dropped 14 percent since peaking at 5.7 million in 2009. 
A wake-up call
Hurricane Matthew in 2016 was among the powerful storms that demonstrated how flooding in South Carolina isn't just a coastal issue. 
In Nichols, a Marion County town 50 miles from the coast, rising floodwaters from heavy rain and overflowing creeks sent more than 100 residents to the top floor of City Hall to escape flooding. Nearly all of the town's 261 homes were ruined.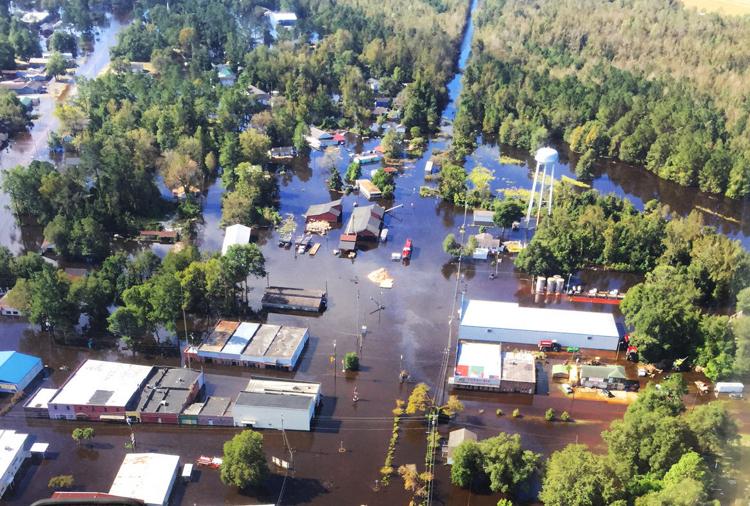 Across Marion County, only 160 national flood insurance policies were in force in 2016. This year, after the Nichols flooding, the number of policies nearly doubled, to 346, the Associated Press estimated.
Lamm said that's likely due, in part, to a requirement that property owners in hazard zones who receive federal assistance after being flooded are automatically enrolled in the National Flood Insurance Program.
"As far as I'm concerned, the entire state is in a flood zone, regardless of what the flood maps say," Farmer said. "Every citizen in this state needs to recall what happened in October 2015."
One year before Hurricane Matthew, South Carolina was hit with the historic great flood of 2015, when more than 2 feet of rain fell in parts of the state. Dams burst and rivers jumped their banks.
In Williamsburg County, a voluntary evacuation was declared for 1,000 residents as water levels in the Black River doubled, and Kingstree suffered major flooding. As in Marion County, few Williamsburg County properties had flood insurance at the time, but the number increased after the 2015 floods.
"The event was the worst flooding most residents had ever experienced," said a summary of the event by the state's Department of Natural Resources. "The flooding displaced over 20,000 citizens, closed over 500 roads and bridges, resulted in 47 dam failures, disrupted drinking water supply to over 40,000 residents and tragically took the lives of 19 people."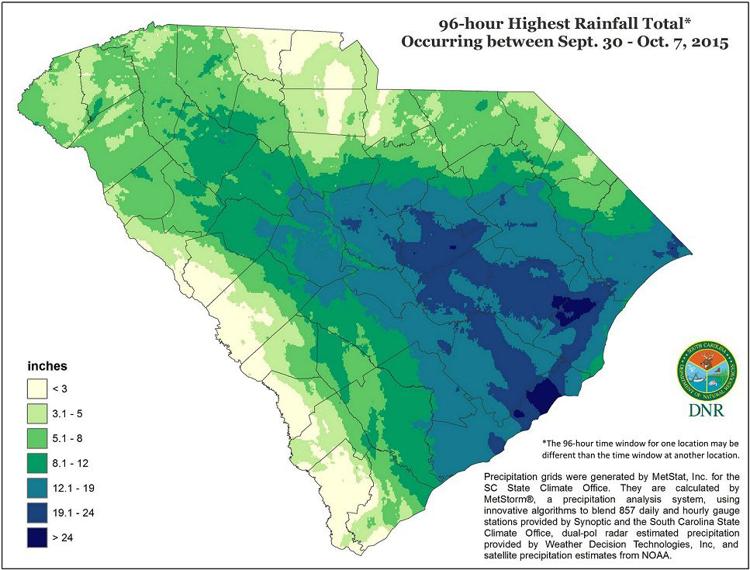 As with Hurricane Matthew, the 2015 floods struck many homes that weren't in flood hazard zones — properties where the risk is considered low, and flood insurance premiums are also low.
More than 5,000 national flood insurance program claims were filed in South Carolina after Hurricane Matthew, but so were 97,533 applications for individual assistance, according to SCDNR.
"Unfortunately, it is human nature," said Farmer. "We are told we are not in a flood zone, and we think that will save us from ever having a flood."