In early December, exactly a year after a jury deliberated and failed to find him guilty of a crime in Walter Scott's death, former North Charleston police officer Michael Slager will stand as a convicted felon in a courtroom across the street.
There, following a hearing that could last days, a federal judge will deliver a fate for Slager that South Carolina's month-long trial could not.
The sentencing proceeding is scheduled to start at 9:30 a.m. Dec. 4 in U.S. District Court in Charleston and consist of testimony and arguments from defense attorneys who think Slager got carried away while trying to defend himself. But prosecutors say the policeman's actions were excessive from the moment he first pulled the trigger, as shown by the eyewitness video of Slager shooting a fleeing Scott in the back.
Slager pleaded guilty in early May to violating Scott's civil rights during the April 2015 shooting, a move that called for a dismissal of the state's murder case and of two other federal charges, including one that carried a minimum mandatory sentence.
Early Friday, Judge David Norton scheduled the widely anticipated sentencing hearing for Slager.
By law, the former patrolman could face between no prison time at all and life behind bars, but experts have estimated a range of five to 20 years.
Ninth Circuit Solicitor Scarlett Wilson, who prosecuted the state's murder case, is expected to address the federal judge during the proceeding. She said state and federal prosecutors have high hopes that Norton can answer difficult legal questions that 12 jurors could not.
But she didn't have a particular number of years in mind.
"I am much more invested in the process than in the sentence," she said. "We ... have worked hard to give the (Scott family) and the defendant a strong but fair prosecution — and we've done that. It's important for a neutral ... fact-finder to resolve some of these issues."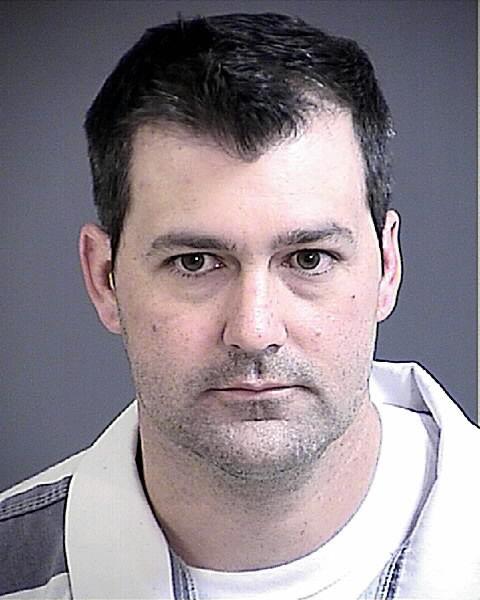 Slager's lead attorney, Andy Savage of Charleston, said he thinks the proceeding will be an "eye-opener" for members of the public who know little about the former lawman's account of the shooting and the struggle that came before it.
"He certainly was not looking for trouble that day, with the idea to hurt somebody," Savage said. "If what happened before the shooting never happened, this could have easily been prevented, and we intend to re-emphasize that at sentencing. About two minutes of the whole incident probably hasn't been fully developed in the public's mind."
Uncertainty remains
Slager, now 35, pulled over Scott's Mercedes-Benz on April 4, 2015, for a broken brake light. Critics and community advocates long bemoaned these minor traffic stops as unfairly targeting poor black neighborhoods in North Charleston, where the tactic was often employed to deter more serious crimes.
Wanted at the time for failing pay child support, Scott ran before Slager learned about the arrest warrant.
The officer gave chase. They fought. Slager said Scott grabbed his Taser during the skirmish and tried to use the stun gun against him.
Reacting to save himself, Slager said, he pulled his .45-caliber Glock pistol and fired.
But a bystander, Feidin Santana, was nearby and filmed the action with a cellphone. In the footage, Scott is seen turning to run away as Slager pulls out his gun. Slager fires eight times, hitting Scott with five of the bullets.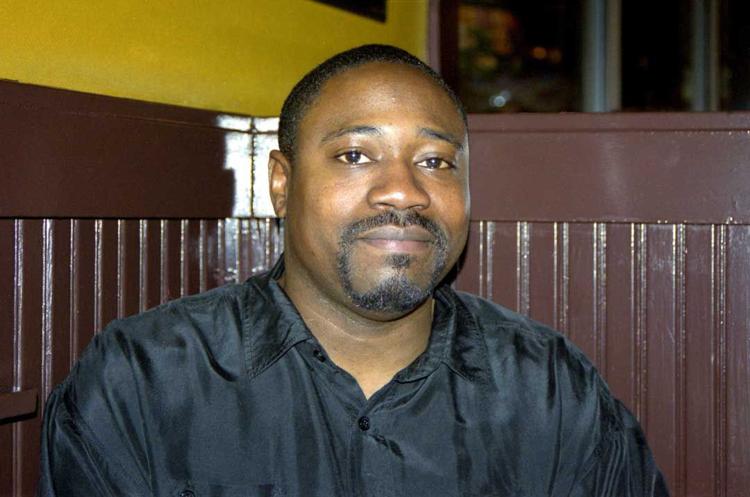 As the video emerged publicly three days later, state agents arrested Slager on a murder charge. He wasn't tried until late October 2016, and the proceeding lingered for weeks until that Dec. 5, when 12 jurors realized after four days of deliberation that they could not unanimously agree on whether Slager had committed murder, voluntary manslaughter or no crime at all.
In the upcoming federal hearing, Norton must listen to arguments and testimony to determine Slager's underlying crime: likely either voluntary manslaughter or second-degree murder.
Likely penalties on many federal charges are rarely a mystery before such proceedings, but the judge's decision in Slager's case will have profound implications on the prison term. Under sentencing guidelines, manslaughter could bring about 10 years, while murder might carry 20.
Time could be added if Norton decides that Slager misled investigators into thinking that Scott was coming at him when the officer fired.
Though he and his attorney long stood by the self-defense account, Slager also gets credit for eventually accepting responsibility for the shooting, and any conclusion by the judge that Scott's conduct played a role in Slager's decision to shoot could also benefit the former lawman.
'Long way' from the end
A probation officer who reviewed the case has already issued a recommendation to Norton about the underlying crime, though that report has not been made public. The prosecution objected to it, though, indicating that the recommendation could be favorable to the defense, attorneys familiar with the case said.
But Wilson said the report's main finding fell "within the realm that we believed this case reasonably fit." A sentencing judge also views a case with a lower standard of proof compared with a jury — an element that could have "quite an impact" on the penalty, she added.
"The court is tasked with confirming those findings and making additional determinations regarding mitigation and enhancements," she said. "We are a long way from knowing what sentence the defendant will ultimately receive."
Federal prosecutors have whittled down their list of witnesses for the sentencing, preventing a proceeding as lengthy as the state murder trial. But the number of witnesses who take the stand may depend on whether the judge wants to hear them.
Defense witnesses will include some of the same experts who interpreted the eyewitness video during the state trial, along with others who examined forensic evidence such as Slager's Taser, Savage said.
"We want to document what happened so the record is clear," he said. "Sentencing can be appealed by either side."
But because Slager waived some of his rights to appeal through his plea agreement, the December hearing will likely be his final court appearance in the case.
It's a milestone that Scott's family has eagerly awaited for more than two years, their attorney said.
"But a sentence is not going to make the pain hurt any less," Orangeburg lawyer and state Rep. Justin Bamberg said. "I don't think anything will ever do that."